Gaming peripherals have blown up in popularity in recent years. This is largely thanks to the success of Esports and live-streaming. Today, gaming peripherals can be found in many modern PC Battlestations. 
Gaming keyboard and mouse combos can be a decent option, especially for those with a tight budget. However, there are some things to be considered. The quality of the cheapest combos will most likely be low and either the mouse and keyboard will be sacrificed. 
However, gaming keyboards and mice aren't cheap. Even today, most budget options can still be out of reach for some gamers. 
This is why a lot of budget-oriented gamers have turned to gaming mouse and keyboard combos for a quick fix. However, are these truly the best budget options available? And are they even worth it? 
In this article, we will be diving deeper into this topic. We will be discussing what you get with mouse and keyboard combos as well as their advantages. And, of course, we will be thoroughly discussing their limitations as well as other standalone budget alternatives. 
Why Buy Gaming Keyboards And Mice Combos?
More experienced gamers will most likely tell you to buy gaming keyboards, mice, and other accessories separately. However, there are instances where buying gaming peripherals bundles can make a lot of sense. This not only applies to budget-oriented consumers but also to more experienced buyers as well. 
Contains Essential Gaming Peripherals
The first major reason to buy these combos is that they can give gamers everything they need to get started. Most basic combos will be able to provide a mouse and keyboard that are a step above the ones that come bundled with PC builds or laptops. 
Some bundles are even able to add in other accessories such as a gaming headset and a mousepad. Of course, the peripherals aren't going to be the best, especially with budget-priced bundles. However, once you throw in more expensive bundles from established brands into the equation, then everything changes. 
Good Value Gaming Combos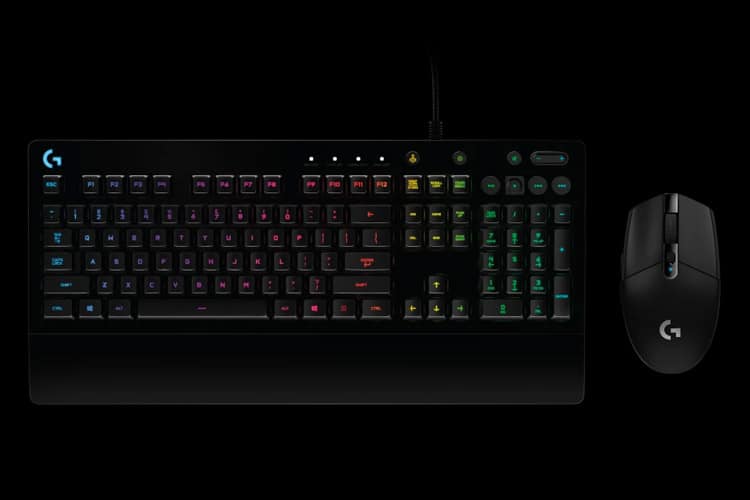 This brings us to our next point. More established brands are able to bring high-quality gaming peripherals into an affordable package. These bundles usually include fan-favorite peripherals and not just watered-down entry-level mice and keyboards. 
One example is the back-to-school bundle from Logitech G. This bundle contains the G305 wireless gaming mouse and the G213 Prodigy gaming keyboard. 
With this bundle, gamers are getting access to a very solid wireless gaming mouse recommended by veteran gamers, professional gamers, and the community. This bundle also includes a high-quality entry-level keyboard that embodies all the core features of Logitech G's gaming keyboards. 
There are also other brands that offer solid deals at various price points. Some of these include Razer and Cooler Master. 
Helps Gamers Decide Future Upgrades
Lastly, gaming peripheral combos are a great starting point for newer gamers since they will give them enough experience to determine their needs. Gamers who have never experienced quality peripherals will not know which factors best affect their performance. However, once they have a baseline, they will be able to know what kind of mice or keyboard that best suits their playstyle. 
Why Buy Gaming Keyboards and Mice Separately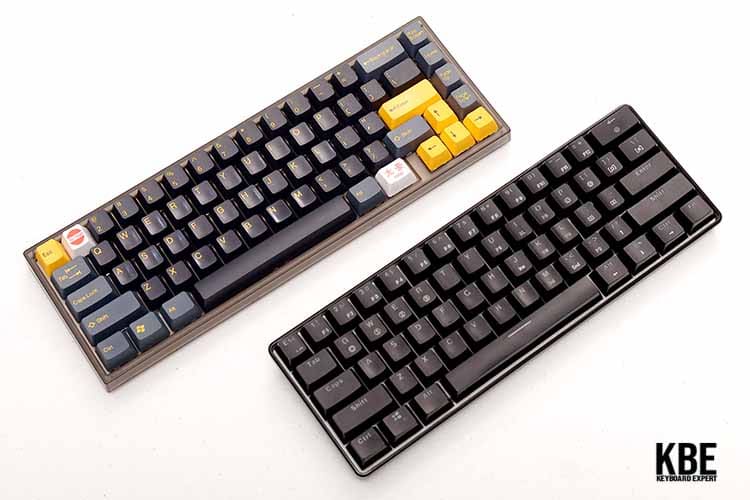 As we have mentioned earlier, many gamers will recommend buying gaming mice, keyboards, and other peripherals separately. The reason why this is the case is that most gaming bundles will lack quality in the included peripherals. 
Brands that sell these bundles are generally trying to work under a tight budget to deliver the most number of peripherals at the lowest price possible. This means that there will almost always be compromises. 
In a bundle, one peripheral will almost always be superior to the other. Sometimes the keyboard is great while the mouse is unusable and vice versa. Other features such as wireless and RGB may not also be properly implemented due to the budget constraints of these peripherals. 
Of course, as we have pointed out earlier, this isn't always the case. But when it comes to the more budget end of the spectrum, these are things that you will most likely have to expect. 
What To Look For In Gaming Keyboard Bundles
Identify Needs and Budget
When looking at gaming peripheral bundles, it is important to identify your needs. This will help you not only in determining which bundle to get but also in which ones present the best value. 
For instance, gamers who are getting into competitive tactical shooters will most likely be needing an additional headset to go along with the gaming mouse and keyboard combo. On the other hand, gamers who play MOBAs and other genres that do not require specific audio cues and a microphone would likely be better off with just a keyboard and mouse combo. 
In addition, if you have a flexible budget, then you can opt for more established brands. As we pointed out earlier, the bigger and more established brands are able to offer quality products in their gaming keyboard and mouse bundle. More budget-friendly OEM brands, on the other hand, may not offer the highest quality products. 
Determine Which Peripheral Is More Important
Every mouse and keyboard bundle will have its weaknesses. Sometimes the keyboard is better than the included mouse. Other times, it is the other way around. This is why it is important to determine which of these two peripherals is more important. 
Gamers who play genres such as FPS and MOBA, which are mouse dependent, should prioritize combos that offer a good mouse. MMO, rhythm gamers, JRPG gamers, and casual gamers will more likely benefit more with a bundle that has a mechanical keyboard or high-quality membrane keyboards with anti-ghosting features. 
Standalone Keyboard and Mouse Alternatives
While keyboard and mouse bundles are great, sometimes it is better to buy them individually. This is because, in recent years, companies have started taking budget gaming peripherals seriously. 
There are now plenty of reputable brands that offer high-quality peripherals that are good enough for competitive play. Here are some of our recommendations that are available at the time of writing this article. 
Budget Mechanical Keyboards
View this post on Instagram
At the time of writing this article, most entry-level gaming keyboards from mainstream gaming peripheral companies are membrane keyboards. This also applies to most keyboard and mouse combos available. 
Without going into too much detail, these keyboards aren't the most desirable keyboard types. Instead, what most consumers want are mechanical keyboards. Fortunately, there are tons of budget-priced mechanical keyboards that are available. 
At the time of writing this article, there are brands such as Epomaker, Skyloong, Royal Kludge, and many other OEM brands that offer high-quality mechanical keyboards. 
They will be lacking some features and customizability compared to higher-end keyboards. However, they are good enough even for competitive gaming. 
Budget Gaming Mice
View this post on Instagram
In 2021, there are a lot of major players in the gaming peripheral market that offer high-quality budget gaming mice. However, the two brands that stand out are Logitech G and Razer. 
Logitech G's offering is the G102 (known as the Logitech G304 in other countries) is one of the best performing budget mice in the market. It is based on the Logitech G Pro's shape, which has been proven by many professional gamers to be an excellent shape for different genres. 
Another thing that makes the G102 very special is the fact that it has an excellent sensor and a wide array of features that are traditionally only found on higher-end gaming mice. 
The G102 is also available in a wireless version. The wireless version is called the Logitech G305. 
Razer, on the other hand, offers the Razer Viper Mini. Gamers who aren't familiar with this model might quickly assume that it is simply a downsized version of the regular Viper and wireless Viper Ultimate. However, the Viper Mini is its own beast. 
Just like the other Viper models, the Viper Mini features optical mouse sensors as well as a very responsive sensor. However, out of all the Viper models, the Viper Mini is the lightest. It weighs at only 61g, which is very surprising given that it doesn't have holes. 
Both of these mice are a huge step above the basic gaming mice that are found in most gaming mouse and keyboard bundles. We highly recommend checking these out if you are not happy with the ones included in bundles or if you wish to upgrade from those. 
Stephen is the head content creator of Keyboardsexpert. His mechanical keyboard journey began in 2014 when he got his Razer Blackwidow. Since then, he has been fascinated with all things mechanical keyboard-related. He later discovered the custom keyboard hobby and fell in love with the vast customization options. He is currently searching for his endgame and is very excited to share his journey and educate other keyboard enthusiasts.