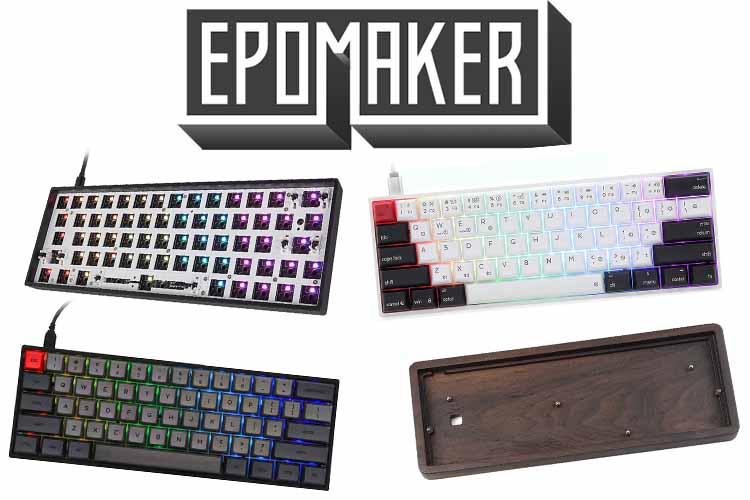 A lot of brands that aim on creating budget custom keyboards have come out in the past couple of years. However, there is no brand that is more elusive than Epomaker/Skyloong. They have had so much presence in the mechanical keyboard market yet not a lot is known about the brand. 
Epomaker/Skyloong is a brand that specializes in creating budget to midrange mechanical keyboards. They are the ones responsible for creating popular models such as the GK61X and GK64X. They are also responsible for helping bring the optical switch into the mainstream market. 
Despite being a relatively unknown brand, Epomaker exploded into the mechanical keyboard market. They have helped introduce many enthusiasts to custom mechanical keyboards and pioneered many features such as hot-swap and optical switches.
Of course, many consumers who are not familiar with these newer brands may have their doubts when purchasing their keyboards. That is why in this article, we will be shedding more light into the Epomaker/Skyloong brand.
We will be taking a deeper dive into their history as well as their product lineup. And by the end of our brand review. Consumers should have a clear idea if Epomaker/Skyloong keyboards are a good choice.
Epomaker & Skyloong Brand History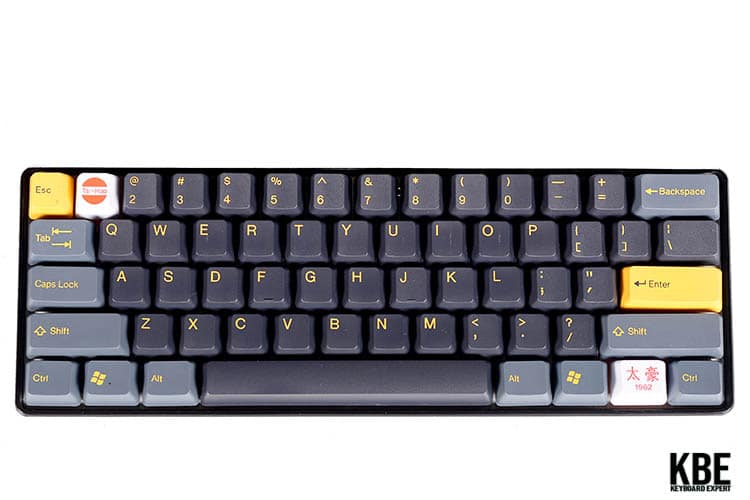 Epomaker, "Epoch of Makers", is a collective of several Chinese keyboard manufacturers. The partnership is interesting in itself as some of the brands belonging herein were once highly regarded by the market during early 2015 – 2017. Ajazz for one is widely regarded as one of the top brands for a budget mechanical keyboard.
Skyloong on the other hand is relatively a new line that had its presence made known to the market sometime between 2019 – 2020. it has its registered trademark. It also has its perks and gimmicks like wireless connectivity (for some keyboards), and easy adaptability for Mac users. Given this, their keyboards have been offered mainly for the convenience of budget mechanical keyboard users. 
Mainstream Fame
Epomaker and Skyloong's keyboards caught the attention of the market through the switches they came with. It brought a new perspective in the competition with the introduction of Gateron optical switches and its limited hot-swappable function. In summary, you can swap the Gateron optical switches the keyboard came with, with other Gateron optical switches. 
Gateron Optical switches have a different mechanism from Gateron mechanical or mechanical switches in general. It uses a light beam instead of a mechanical leaf to sense when the switch actuates to initiate a key response. Epomaker claims that through this process, the response is quicker, and the lifespan of the switches is significantly increased up to 100 million keystrokes. 
Epomaker/Skyloong in E-Sports
There is not that much information regarding the presence of Epomaker or Skyloong in the E-sports scene. However, the product line has been positively regarded by reviewers around the internet due to its quality to price ratio. At a relatively cheap price tag, you almost get everything: Bluetooth (for some keyboards), RGB lighting, dye-sublimated keycaps, functioning software, and many more. 
Epomaker can be part of the Esports scene in the future. Up and coming professional talents may be spotted using them. However, at the time of writing this article, Epomaker doesn't seem to be involved with any Esports organizations or personalities.
Epomaker/Skyloong Keyboard Lineup
GK Series
The GK series is what put Epomaker on the map. These were originally some of the only entry-level custom mechanical keyboards in the market. They have since then expanded the GK series into different sizes and configurations to accommodate almost any type of user.
The two main keyboards in the GK series are the GK61X/GK61XS and the GK64X/GK64XS. These two are small form factor keyboards that have a 60% and 65% layout respectively. Unlike most of their competitors at the time, the GK series offered very good customizability. They were either sold as a prebuilt kit or as a barebones kit that allowed users to modify the keyboard and configure it however they wanted.
In addition, the GK series featured additional options such as Bluetooth connectivity and support for additional accessories such as different plate materials and case materials. The GK61X and GK64X are well-known for being compatible with different cases such as their in-house wood case and aluminum case. These keyboards are also compatible with KBDFans Tofu style cases.
The only downside of the early GK keyboards was that they were only compatible with plate-mounted stabilizers and they only came in a tray mount configuration. But regardless of their shortcomings, the GK series is one of the most important keyboards since they provided users with tons of customizability options at a low price tag. The GK series has significantly expanded its offerings and includes larger form factors such as TKL and compact full-size.
GK Series Highlights
Hot-swappable PCB compatible with most MX style switches 

Compatible with different cases and plates.
Comes in Pre-built or Barebones options 

Available in 60/61/64/68/87-key layouts

Wireless connectivity option for (GK(x)x) series)  
GK Series Models
GK61X/GK61XS
GK64X/GK64XS
GK96X/GK96XS/GK96S
GK68X/GK68XS
SK Series
The SK series, under the Skyloong branding, is very similar to the GK series. Everything from the aesthetics of the keyboards to the sizes and layouts of these two is very similar. The main difference between the GK and Sk series is that the SK series is usually equipped with optical switches.
For those who aren't familiar with optical switches, these are basically switches that utilize light sensors instead of the usual metal-to-metal contact to detect inputs. You can learn more in our dedicated article.
In addition, Skyloong's SK mechanical keyboards are usually pre-built and come with higher-quality keycaps compared to the original GK prebuilts. Also, SK keyboards are not advertised to have advanced customizability and are generally not compatible with different case and plate materials.
Aside from those differences, the SK series is practically the same as the GK series. Just like the GK series, the SK Series comes in different form factors and layouts such as the  61-key, 64-key, 68-key, 71-key, and 73-key layout. 
SK Series Highlights
Hot-swappable with Gateron Optical switches

IP55 rating waterproofing

Available with custom keycap sets to choose from

Wireless connection for (SK(x)s) series)
SK Series Models
AK Series
The AK series is almost identical to the SK series. They both share the same design language and they are both made with optical switches in mind. All the standard features of the SK keyboards can be found here.
The only thing that differentiates the AK from the GK and SK series is their keycaps. They feature a higher quality PBT key set and are utilizing the GK1 profile, which is Epomaker's proprietary keycap profile.  Aside from the aesthetics, these keyboards are practically the same as the SK keyboards. Of course, original models can be introduced in the future.
AK Series Highlights
Hot-swappable with Gateron Optical switches

In GK1 keycap profile, PBT keycaps

IP 64 waterproof certified

Available in 60/61/64/68-key layouts
AK Series Models
What Makes Epomaker/Skyloong a Good brand?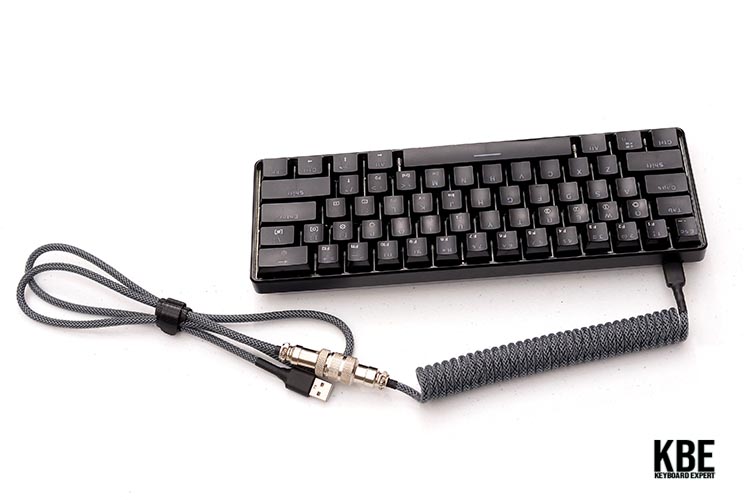 Epomaker/Skyloong dared to explore the custom keyboard market. This was a bold move considering very few brands were brave enough to do so at the time. And as a result, they were able to help pioneer and set the bar for high-quality budget mechanical keyboards. 
Even today, Epomaker's offerings are highly competitive at any given price point. In addition, Epomaker isn't afraid of introducing new kinds of technologies. They are one of the few brands that are helping to market optical switches. This is despite the fact that mechanical switches are the current kings of the keyboard market.
Also, Epomaker offers a wide variety of keyboards. They also do not require a lengthy group buy in order to get access to their products.
Why Buy Epomaker/Skyloong Keyboards?
Epomaker/Skyloong keyboards are perfect for beginners. They are priced competitively and provide all the essential features for an entry-level custom keyboard. They also have just the right amount of customizability to satisfy anyone who wants to tune the sound and feel of their keyboards.
Also, as we have mentioned earlier, Epomaker and Skyloong keyboards are available in a number of different form factors. This means that users can find the perfect size for their needs.
In terms of customizability, Epomaker is one of the only mainstream brands that sell additional parts and accessories for their keyboards. Their keyboards are also compatible with third-party accessories from vendors such as KBDFans.
Also, the ability to add wireless functionality further adds to the value proposition of their keyboards. Overall, Epomaker and Skyloong's keyboards have all the features to satisfy a wide variety of consumers.
Why Look For Alternatives?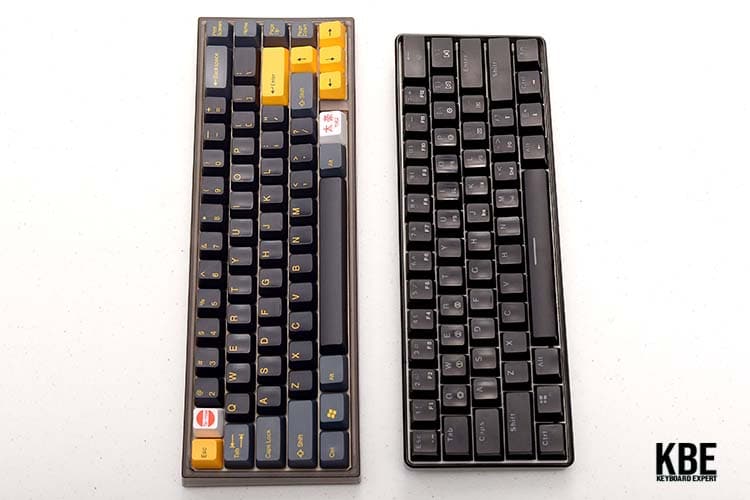 Despite all the bells and whistles of Epomaker and Skyloong keyboards, they are still not full-blown custom keyboards. Of course, this can still change in the future. After all, brands such as Keychron and Glorious are now producing keyboards that are able to deliver the custom keyboard experience.
But at the time of writing this article, Epomaker doesn't have keyboards that feature advanced functionality such as gasket mounting, south-facing switches, etc. To learn more about custom keyboards, check out our dedicated articles.
Which Epomaker/Skyloong Keyboard to Buy?
The two most recommended models are the GK61X/GK61XS and the GK64X/Gk64XS. Those who want a larger size can look at their TKL or compact full-size variants. And for those who are looking for keyboards with optical switches, check out the Skyloong version of the GK61X and GK64X. 
Where to Buy Epomaker/Skyloong Keyboards?
Skyloong keyboards can be bought directly from the Epomaker's Website or its Official Store at Aliexpress.com. Their products are also available in most mainstream online stores such as Amazon. A single internet search will easily guide you where to buy its models. 
Epomaker/Skyloong Keyboard Warranty
Epomaker/Skyloong offers a 1-year limited warranty for their Epomaker and Skyloong keyboards. Batteries are covered also with a three (3) month warranty. Check out Epomaker's official website or Skyloong's official store at AliExpress to learn more.

The KBE team is dedicated to sharing our knowledge and creating useful resources about computer keyboards. This article was written as a team collaboration, combining our knowledge and years of experience using, building and modding keyboards. Meet the team here.