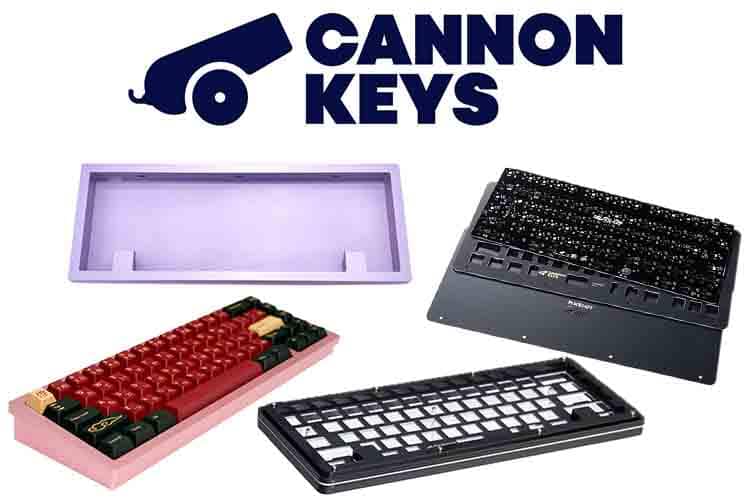 There are two sub-categories in the market for mechanical keyboards: the market for pre-built keyboards and the market for custom mechanical keyboards. The competitions in both markets are extremely tough because all manufacturers offer keyboards that do not fail their customers' price-performance ratio standards. In addition, many brands and vendors have started creating their own custom keyboard kits, which have further made the custom keyboard market more competitive. 
Cannonkeys is a brand that strives to outperform its competitors in a market wherein all of them do the same. They are the creators of the Brutalist series of custom keyboards as well as the Satisfaction75, which has been highly acclaimed in the custom keyboard world. 
Cannonkeys is one of the brands that have been established in the past couple of years. The premise of the company is simple. They intend to supply custom keyboard kits, parts, and accessories to customers in the west. However, when they started dabbling into the creation of custom keyboard kits, that's when they started becoming one of the more prominent brands in the custom keyboard community. 
Their most notable achievement is the creation of the Satisfaction75. This model singlehandedly inspired competing brands to move into the 75% form factor territory. And since this model was released, Cannonkeys made several keyboard models that have become well-received by the custom keyboard community.
In this article, we will be diving more into the Cannonkeys brand. We will be giving a brief rundown on what the company does as well as their reputation in the mechanical keyboard community. We will also be taking a look at their custom keyboard lineup. And ultimately, we will be helping buyers decide if Cannonkeys' keyboards are right for them.
Cannonkeys Brand History

Cannonkeys is an online store that is based in Rhode Island, United States. It is the brand behind the product line "Brutalist kits," which includes the popular Savage65. Aside from offering this product line, the brand is also an online store that offers other keyboard kits and facilitates group buys and pre-orders to other keyboard or keycap manufacturers. 
The brand is very similar to KBDFans and Novelkeys. Like those two brands, the goal of Cannonkeys is to become a one-stop-shop for all mechanical keyboard needs. They carry everything from custom keyboard kits to mechanical keyboard switches and keycaps. They are also a vendor of third-party brands, such as GMK keycaps.
Cannonkeys have established their presence in the mechanical keyboard community. Most of their original products are very popular.
Their Satisfaction75 custom keyboard kit, in particular, was so popular that its design inspired many modern 75% keyboards. We will be talking more about that model later in this article.
Cannonkeys Keyboard Lineup
As previously mentioned, Cannonkeys does not lag in terms of offering high-quality keyboards to the market. The brand especially takes pride in its brutalist series on which the names of keyboards included herein are associated with the name of the series itself. 
Additionally, it offers entry-level kits for the enjoyment of those who plan to get an experience of building their mechanical keyboard. Here are some keyboards that you may take note of: 
Brutalist Series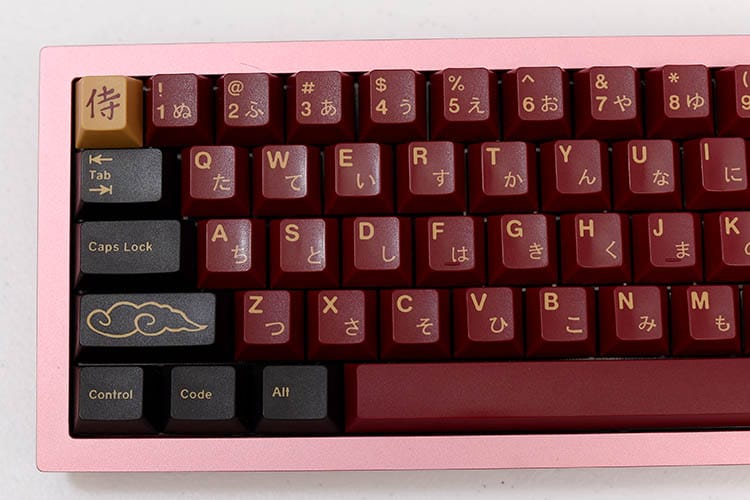 The Brutalist series is Cannonkeys' in-stock offering. They are meant to be premium keyboards with features typically not found in competing keyboards at their price range. This series is pretty much Cannonkeys' answer to the ever-popular KBDFans Tofu series.
Cannonkey's Brutalist series of keyboards are offered in a variety of sizes. Their smallest offering is the Brutal60, which is a 60% keyboard. Their largest offering is the Rekt1800, which is a compact full-size keyboard.
In addition, all keyboards from the Brutalist series share many common design elements. Their cases are based on Brutalist architecture, giving them a unique but instantly recognizable look. All Brutalist keyboards are also utilizing a burger mount (modified top mount) design.
Also, all Brutalist keyboards utilize an FR4 plate. Cannonkeys currently does not offer alternative plate options. Users who would like to try other plate materials will have to opt for a custom-made plate.
As for their PCBs, all keyboards in the Brutalist series are solder-only. Some keyboards, such as the Savage65 and Brutal60, are compatible with Cannonkeys' in-house hot-swap compatible PCB. However, the larger keyboards will have to be modded via Millmax sockets to turn them into hot-swap keyboards.
In terms of noise case dampening, the Brutalist series of keyboards come with polyfill. This is how the designer, Upas, intended these keyboards to sound. However, users can easily mod these keyboards with other dampening materials such as foam. Lastly, most keyboards in the Brutalist series can be bought with either an aluminum case or an FR4 case.
Here is a quick look at the keyboards in the Brutalist series. Aside from their size, most of the features of these keyboards are very similar.
Savage65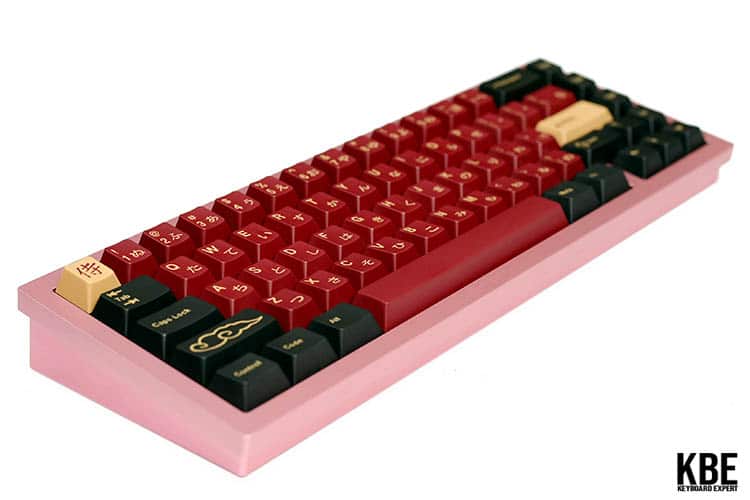 Savage65 Specifications
65% Layout

FR4 Plate
CannonKeys Custom Carrying Case

Available in Either Aluminum / Polycarbonate Case

Burger Mount (Modified Top Mount via O-Rings)

VIA Support

7.5-Degree Angle
20 mm Front Height
34 mm Back Height
USB-C Port
Weight: 2.5 lbs (Without Plate/PCB/Switches)

Supports the Instant65 and KBD67 MKII RGB PCB
Brutal60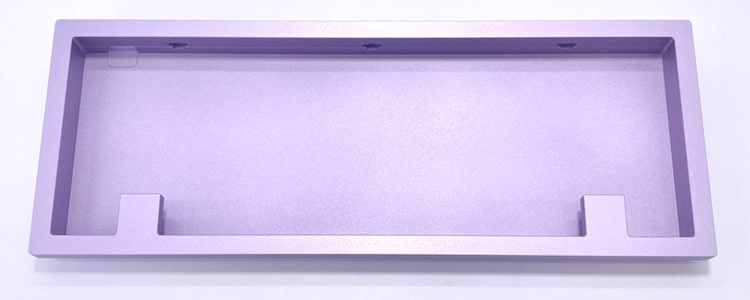 Brutal60 Specifications
60% Layout

CannonKeys Custom Carrying Case

Aluminum Case

Burger Mount (Modified Top Mount via O-Rings)
7.5-Degree Angle
20 mm Front Height
34 mm Back Height
VIA Compatible PCB
Polyfill for Case Dampening
Weight: 2.2 lbs (Without Plate/PCB/Switches)

A Predecessor of the Savage65

Compatible with Cannonkeys Instant60, DZ60, and Other PCBs
Obliterated75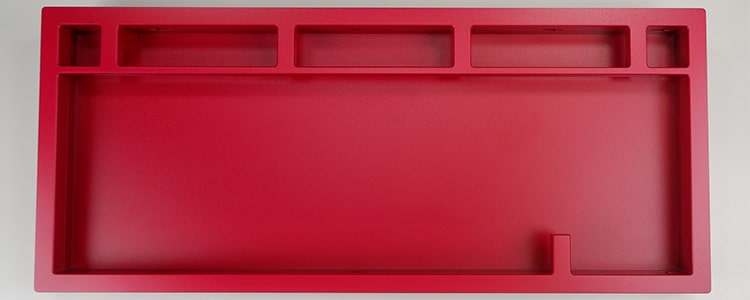 Obliterated75 Specifications
75% Layout

CannonKeys Custom Carrying Case

Aluminum / Polycarbonate Case

FR4 Plate (7U or 625U Configurations)
Burger Mount (Modified Top Mount via O-Rings)
7.5-Degree Angle
20 mm Front Height
38 mm Back Height
USB-C Port
VIA Compatible PCB
Polyfill for Case Dampening

Includes Headers Which You Can Use to Solder and Add LED Strips for Underglow
DevastatingTKL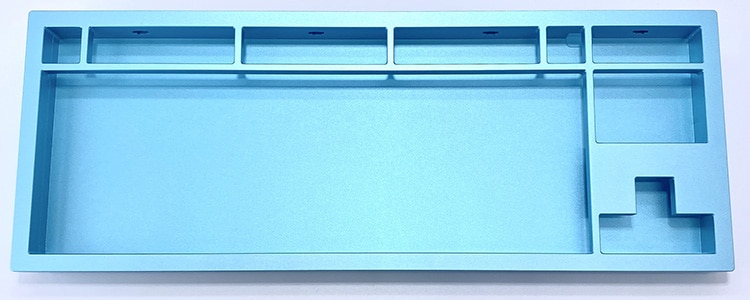 DevastatingTKL Specifications
TKL Layout
CannonKeys Custom Carrying Case
Aluminum Case
FR4 Plate
Burger Mount (Modified Top Mount via O-Rings)
7.5-Degree Angle
20 mm Front Height
37.8 mm Back Height
USB-C Port
Weight: 3.5 lbs (Without Plate/PCB/Switches)
VIA Compatible PCB
Polyfill for Case Dampening
Rekt1800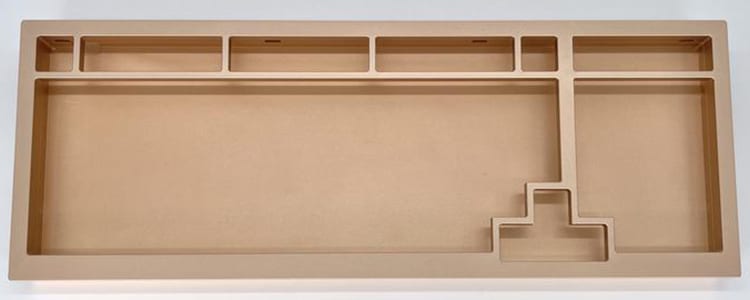 Rekt1800 Specifications
Compact 1800 Full-Size Layout
CannonKeys Custom Carrying Case
Aluminum Case
FR4 Plate
Burger Mount (Modified Top Mount via O-Rings)
7.5-Degree Angle
20 mm Front Height
38.5 mm Back Height
USB-C Port
Weight: 4.4 lbs (Without plate/PCB/Switches)
VIA Compatible PCB
Polyfill for Case Dampening
Bakeneko60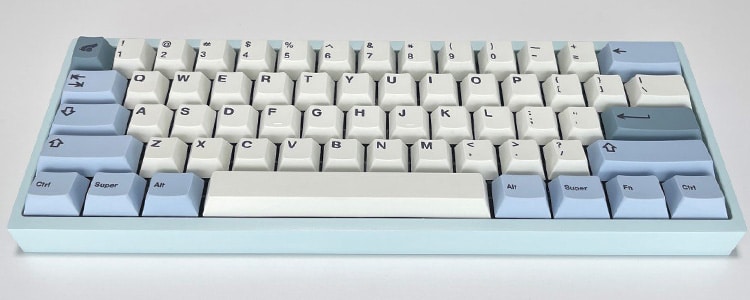 Bakeneko60 Highlights
60% Layout

Aluminum Case

O-ring Gasket Mount 

Available in Variety of Colorful Cases

Hot-Swappable PCB
The Cannonkeys Bakeneko60 is currently the brand's entry-level model. It aims to provide a budget-priced 60% keyboard that punches way above its price point in terms of features.
What sets the Bakeneko60 apart from similarly priced entry-level 60% custom keyboards, such as the Tofu60, is its mounting design. The Bakeneko60 utilizes an O-ring gasket mount. It manages to achieve a typing feel and sound profile similar to gasket mount keyboards without using their more complicated Poron-based gasket mount structure.
In addition, the Bakeneko60 still comes with an aluminum case. Many budget keyboards with more advanced mounting options typically come with polycarbonate or plastic cases to help minimize the cost. The only catch here is that the Bakeneko60 uses cast aluminum instead of the usual CNC aluminum.
The main downside is that the finish will not be as good as Cannonkeys' higher-end keyboards. This is the tradeoff that you get with having an aluminum case at this price point.
The Bakeneko60 was originally designed by kkatano as an open-source project keyboard. Cannonkeys' version of the Bakeneko60 has some modifications from the original design, which are detailed on Cannonkeys' website. One thing that buyers will have to take note of is that Cannonkeys recommends using their in-house stabilizers since third-party stabilizers may not be supported by this keyboard.
Satisfaction75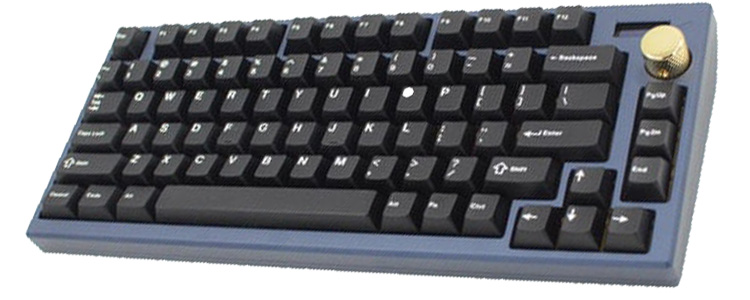 Satisfaction 75 Highlights
OLED Screen
Real-Time Clock
Rotary Encoder
VIA Configurator Support and Powered by QMK
STM32 ARM Microprocessor
South Facing Backlight LEDs (Single Color)
"Burger" O-ring Top Mount Plate
6-Degree Slope
Aluminum Top and Bottom, Brass plate, Brass Weight
Right side USB-C
Weighs 1.7 kg / 3.75 lbs Without Switches, PCB, Keycaps, or Knob
The Satisfaction75 is arguably the brand's most popular keyboard. It singlehandedly influenced the keyboard designs released in 2021 and directly inspired keyboards such as the Glorious GMMK Pro and Keychron Q1. The Satisfaction75 is currently not available and was only available via a limited group buy. However, it is still worth covering since it is still a very popular keyboard in the keyboard community.
The biggest influence that the Satisfaction75 brought to the industry is its form factor. It is one of the earliest keyboards that utilized an exploded 75% layout. It also helped popularize the use of rotary knobs. And lastly, it had a small OLED screen that allowed users to customize the information displayed.
The other features found on this keyboard have since then become standard on Cannonkeys' in-stock offerings. These included their modified top mount/burger mount, high-quality aluminum case, VIA compatibility, and excellent typing and sound experience.
The Satisfaction75 was originally priced at $400 during its initial group buy. However, its price is now significantly higher in the aftermarket, mostly due to its limited availability.
This keyboard was a huge success and helped set the standard for Cannonkeys' other custom keyboard kits. It also showed just how creative the company can be and how good their top-of-the-line keyboards can get.
Stacked Series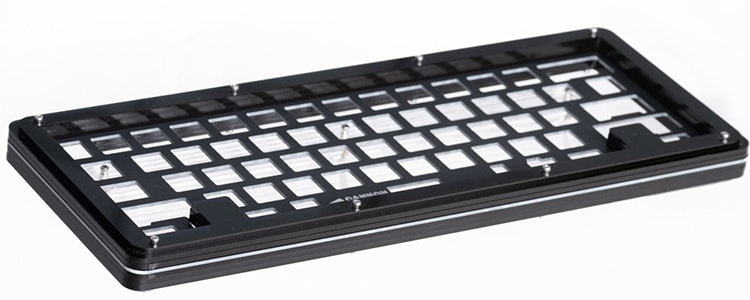 Stacked Series Highlights
Entry-Level Kit

Acrylic Case (A Variety of Colors to Choose From)

Clear Bottom Layer

Initially Comes with a PCB from its Brutalist Series Counterpart

Available in 60%/65%/75%/TKL/Full Layout
Cannonkeys also cater to the market for entry-level mechanical keyboards. The production of this series was temporarily paused but, after some time, was reproduced by the brand. Basically, it is a kit with an acrylic case that you will need to assemble through soldering iron, solder, and a 1.5mm Hex Head Screwdriver. 
The brand's target in having such a product is those who plan to have a whole experience of building their mechanical keyboard as if from scratch. Note also the warning by the brand, especially to its full layout keyboard, that it has a 1.75U Right shift key. As such, typical keycap sets you find online will not fit the keyboard. 
Practice Series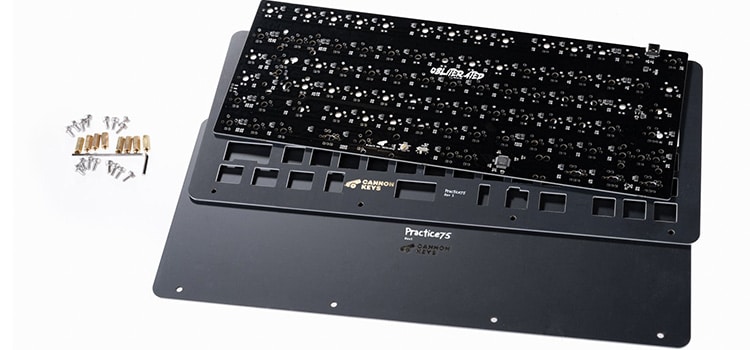 Practice Series Highlights
Basically, a Cheaper Version of the Stacked Series

Supports RGB Underglow

QMK and VIA Compatibility Out of the Box

No Top Frame
The Practice Series is another version of the Stacked series. But unlike the Stacked series, the Practice series is meant to be a test bench rather than a full-blown custom keyboard. It isn't the most feature-packed keyboard, nor is it the highest quality keyboard. And as its name suggests, it is simply a kit that allows users to practice and hone their modding skills. 
What Makes Cannonkeys a Good Brand?
View this post on Instagram
Cannonkeys has helped develop the custom keyboard scene in the west. Through their store, many custom keyboard kits and custom keycap sets have been made readily available. Buyers will also be able to save on shipping time and shipping costs since Cannonkeys is available locally. 
In addition, Cannonkeys has shown that they are capable of developing high-quality custom keyboard sets. Both their Brutalist series of keyboards and higher-end custom keyboards have been well received by the community. Some of their discontinued models have even become extremely sought out, which proves just how good they are at designing keyboards.
And lastly, Cannonkeys has built a good reputation in the custom keyboard community. They are known for being mostly on time on their group buys and for updating customers on the status of their orders.
Why Buy Cannonkeys Keyboards?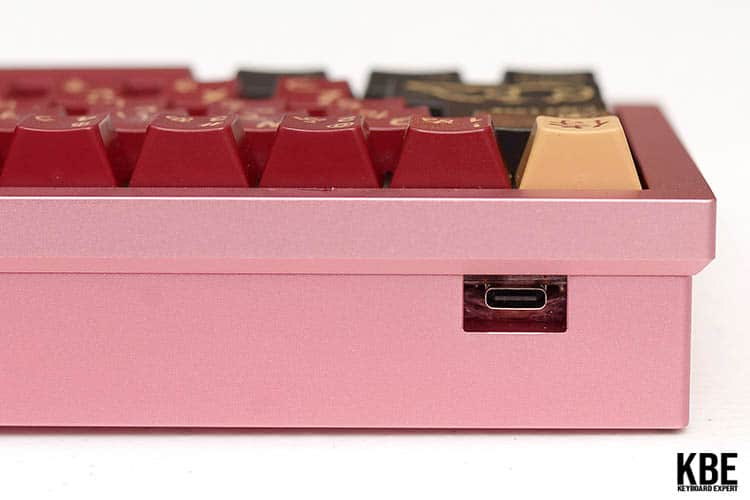 What sets Cannonkeys' keyboards apart from the competition is their focus on aesthetics, sound quality, build quality, and overall value. Nearly all of the brand's offerings bring something unique to the table. The Brutalist series combines the distinct look of Brutalist architecture with the minimal and non-obtrusive design of most custom keyboards.
The brand's higher-end models, such as the Satisfaction75, are known for introducing innovative features. The Satisfaction75 pretty much created the ideal 75% form factor by introducing the exploded layout and the rotary encoder/knob.
In addition, all of Cannonkey's offerings are tuned to produce great sound quality. They can also be easily modded to help the user achieve his/her desired sound profile. Of course, all of these are done without sacrificing build quality.
Regardless if we are talking about the company's aluminum or Polycarbonate (PC) cases, all of them are known for holding up pretty well. Their finishes are also quite premium, easily rivaling other high-end custom keyboard manufacturers.
Why Look for Alternatives?
View this post on Instagram
The main reason to look for alternatives is, unfortunately, availability. While this has improved in the last couple of months, many of their keyboard kits are still constantly being sold out. Even their in-stock Brutalist series of keyboards are being sold at a higher price in the aftermarket due to how hard they are to get on Cannonkeys' website.
Also, the colorways available for their keyboards are quite limited. Again, this is mostly due to the fact that the number of keyboards that are actually in stock is low.
Outside of availability, the other reason to look for alternatives is if you are interested in a different mounting style. Cannonkeys primarily use their modified top mount (burger mount) design. And while the community loves this design, many enthusiasts might want to explore other mounting styles such as gasket mount.
For those looking for keyboards that can almost always be bought, we highly suggest checking out what KBDFans has to offer. And for those looking for custom keyboard kits with unique designs, we recommend checking out brands such as Graystudio, Wuque Studio, and Percent Studio.
Which Cannonkeys Keyboard To Buy?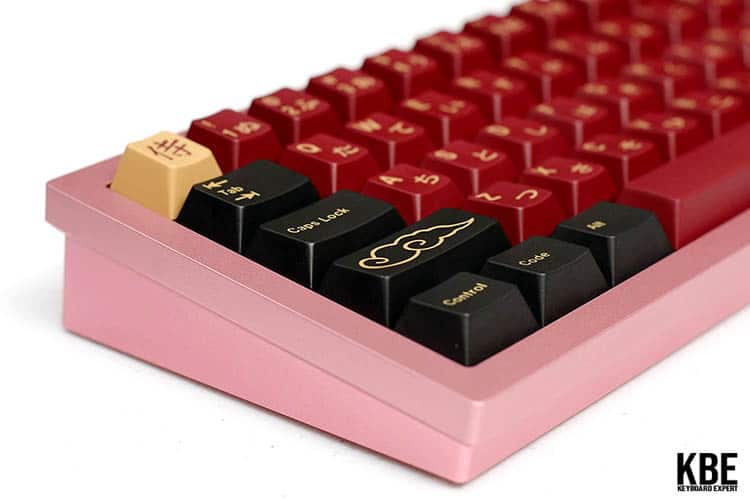 Both the Savage65 and the Bakeneko60 depending on the area you will allot on your desk for your keyboard. While both kits have different mounts and design philosophies, the Savage65 and the Bakeneko60 are currently the pride of Cannonkeys. It is highly recommended that you try them. 
Where to Buy Cannonkeys Keyboards?
Cannonkeys keyboards can be bought directly from the Cannonkeys' website. It is recommended that you course your purchase through their website as it gives you the benefit to initially customize the kit and buy other inclusions that you may think of. 
Cannonkeys Keyboard Warranty
Cannonkeys offers a limited and a replacement warranty for factory defects that affect the keyboard's performance. Check out Cannonkeys' Official Website to learn more.