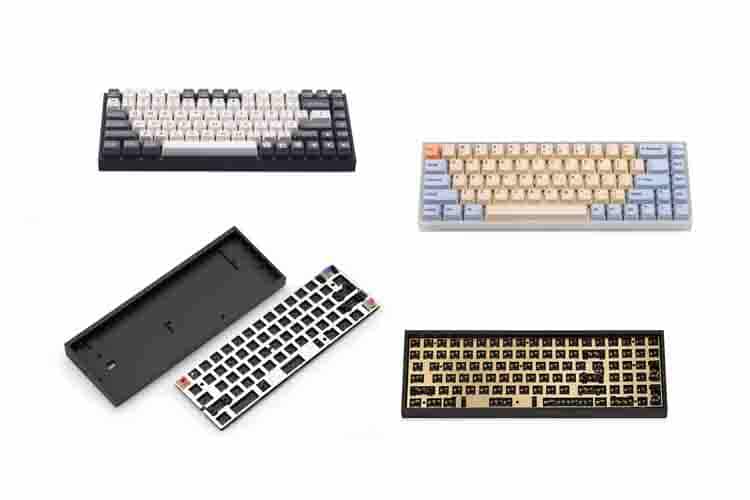 The Tofu line of keyboards is arguably KBDFan's most popular custom keyboard kit series. They have easily become the go-to keyboards for both entry-level and advanced keyboard enthusiasts. And the main reason for this is that they satisfy most of the needs of users who wish to tinker with their keyboards.
The Tofu series of keyboards are entry-level custom keyboard kits crated by KBDFans. They offer various case and plate options as well as different sizes and layouts. They have everything that a beginner would need to get into the world of custom keyboards. 
In our previous article, we have thoroughly reviewed the KBDFans brand and its various keyboard offerings. This time around, we will be focusing our attention on their beloved Tofu series. We will be going through everything that potential buyers need to know before purchasing their kit.
These include the current keyboard models, the reasons why consumers should buy them, and the reasons why consumers should look somewhere else. And by the end of this article, potential buyers will know if the Tofu keyboard kits are a good fit for their intended use case. 
Tofu Series Lineup
Tofu60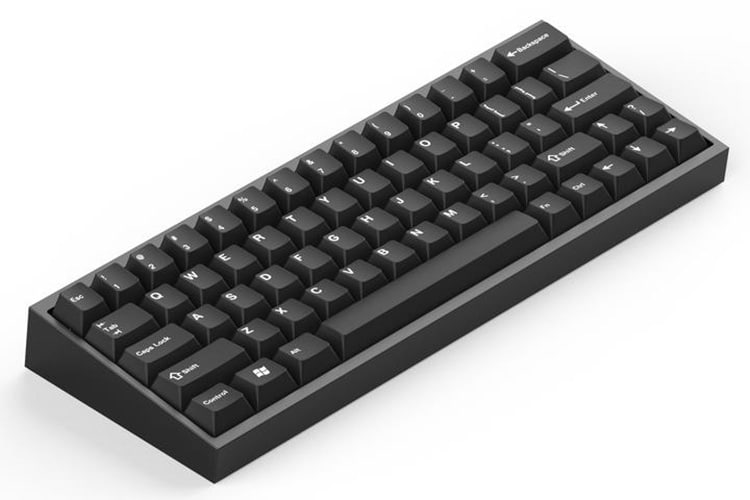 Highlights
Brass/Aluminum / Polycarbonate / Carbon fiber plate

RGB Underglow

Hot-swappable / Soldered PCB 

Aluminum / Acrylic case
The Tofu60 is easily the most-loved kit in the Tofu series due to its wide range of customizability. It is a 60% keyboard, meaning it only has 61 keys. However, thanks to its DZ60 PCB, it supports a wide range of layouts. Users can either opt for a standard 60% layout, or they can choose to incorporate arrow keys. 
In addition, the Tofu60 is compatible with a lot of accessories. It is compatible with different case materials (aluminum, frosted acrylic, aftermarket cases, etc.), different plate materials (brass, aluminum, polycarbonate, carbon fiber, etc.), hot-swap,s and soldered PCB, and many more.
And lastly, the Tofu60 is compatible with different kinds of mods. The case can be modded via O-rings to create a softer typing experience. Considering its feature set and potential for mods, the Tofu60 is perfect for those building their first custom mechanical keyboard.
Tofu65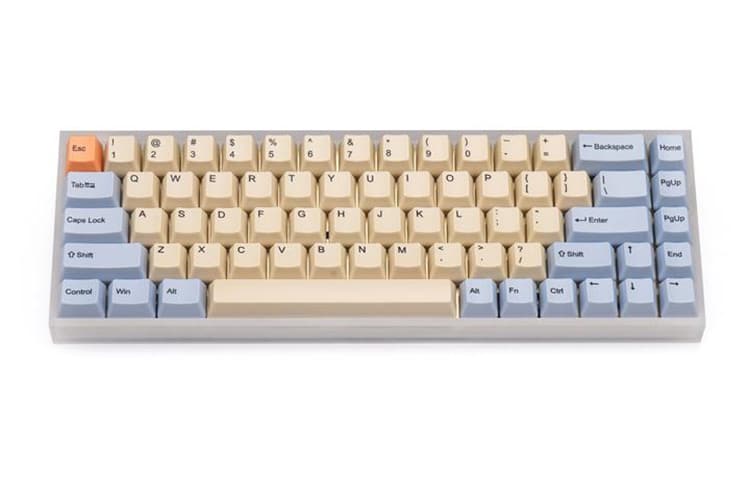 Highlights
Brass /Aluminum/Polycarbonate plate

RGB Underglow

Hot-swappable/Soldered PCB

Aluminum/acrylic case
The Tofu65 is a considerable upgrade over the Tofu60. It features a 65% layout, meaning it has arrow keys and the home row cluster by default. In addition, it features a built-in brass weight making it heavier and more premium-feeling than the Tofu60.
One thing to note is that the Tofu65 does not have the same layout as the KBD67/KBD67 Lite, which has become standard in the custom keyboard community. The Tofu65 does not have a right arrow blocker, meaning the modifiers are all 1U. Potential buyers should take note of this when planning their keycap set purchase. 
Also, compared to the Tofu60, the Tofu65 has fewer case options since 65% keyboards do not have a standard layout. Aside from those, the Tofu65 and Tofu60 are pretty much identical in feel. The better layout will entirely depend on the user's needs and preferences.
Tofu84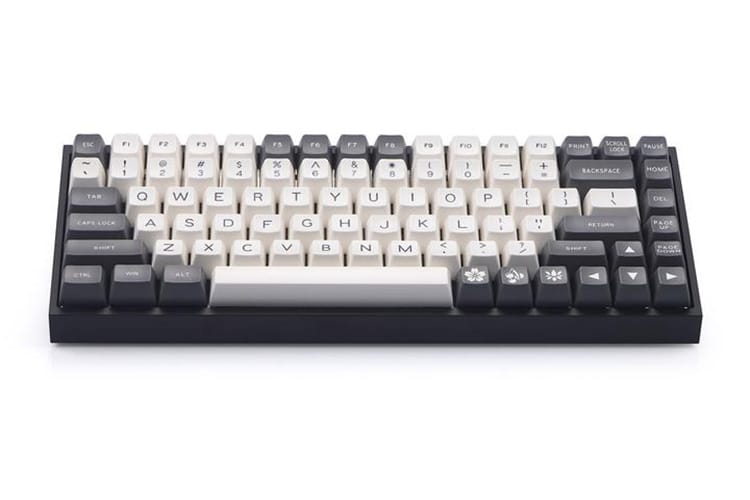 Highlights
Aluminum Plate

RGB Underglow

Soldered PCB,

Aluminum/Acrylic case
The Tofu85 is the 75% entry in the Tofu series. Its layout is non-traditional but is still familiar since it is close to the Tofu65's layout.
What's new here is that the Tofu84 has F-keys. These are useful for those who are using productivity apps.
The Tofu84 is very similar to the KBDFans KBD75 V2 and V3. However, unlike those keyboards, the Tofu84 looks a lot simpler since it does not have side glow or any fancy angles. Also, the Tofu84 does not feature the built-in brass weight found on the KBD75 series and the Tofu65.
As we have mentioned earlier, the Tofu84 has a non-traditional design. This is because most of the newer 75% keyboards being released, such as the GMMK Pro by Glorious Keyboards, have an exploded 75% layout. The keys are not sandwiched together, and the overall look of the layout is similar to TKL keyboards.
Despite being non-standard, the KBD84 is compatible with different cases manufactured by KBDFans. It is available in both aluminum and frosted acrylic, which helps showcase the RGB underglow of the keyboard.
One major downside to the Tofu85 is it does not support hot-swap PCBs. It is only available via a soldered PCB. Users can still modify the PCB to become hot-swap via installing Millmax sockets.
However, this is not a procedure that can easily be done by those who are not familiar with soldering. Overall, the Tofu84 is perfect for those who want a Tofu keyboard with more functionality but still has a compact design.
Tofu96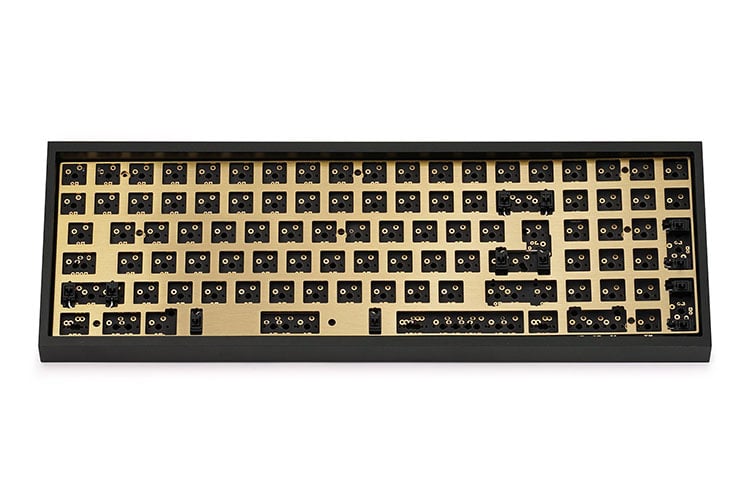 Highlights
Brass Plate

RGB Underglow (if you opted for an acrylic case). The soldered PCB in the aluminum case does not come with RGB Underglow

Soldered PCB

Aluminum/Acrylic Case
The Tofu96 is the biggest keyboard in the Tofu series. It features a compact, full-sized layout, meaning it has the F-keys, arrow keys, and Numpad. However, unlike traditional full-sized keyboards, there are no gaps in the Tofu96. All the keys are sandwiched together, similar to the Tofu84.
This keyboard is perfect for those looking for a compact keyboard that has all the keys. The only downside is that aftermarket case and plate options will be limited since this layout is not very popular.
The Tofu96 is only available with a brass plate and does not have a built-in brass weight. It does, however, support RGB underglow, which can be showcased with the acrylic case. Also, just like the Tofu84, the Tofu96 is only compatible with a soldered PCB. 
DZ60/65RGB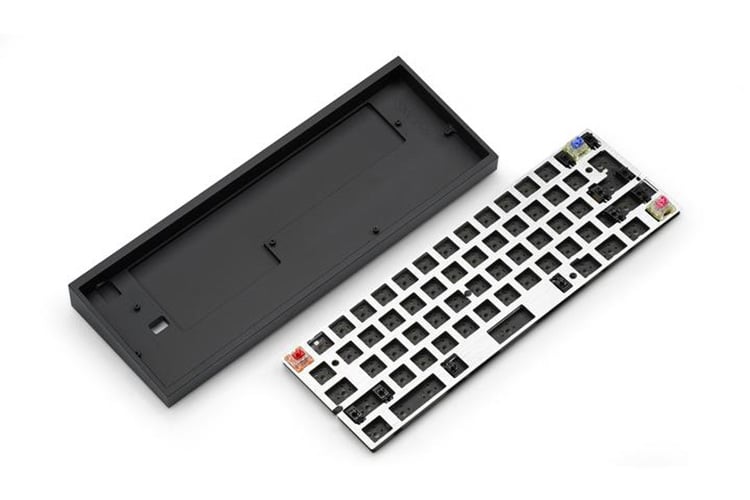 The DZ60 and the DZ65 are KBDFan's proprietary PCB installed in both the Tofu60 and the Tofu65. They support a wide number of features, including multiple layouts, VIA and QMK compatibility, hot-swap and soldered options, and many more. These PCBs can be bought separately since they are compatible with a number of different cases.
The Appeal of Tofu Keyboards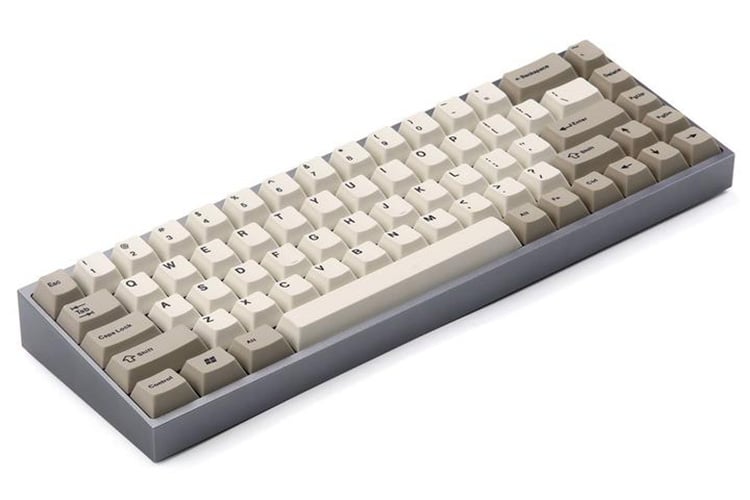 There are many reasons why Tofu keyboards are well regarded in the custom keyboard community. First off, they are always in stock and can be bought directly via the KBDFans website or the website of its official dealers.
Many custom keyboard kits are out of reach because they can only be acquired via group buy. And in the past, the keyboards that are in stock usually aren't up to par.
But with the arrival of the Tofu series, enthusiasts now have more options in terms of the keyboard kits that they want to buy. They can now choose any layout, case material, or case color that they want.
The next major reason is their customizability. Tofu keyboards are true custom keyboards since everything about them can be replaced or modded by the user. The Tofu60, for instance, is compatible with a wide number of cases and plate materials.
In addition, the case can be modified to support different mounting styles, such as a modified tray mount. Modifying the mounting style and the plate material of the Tofu keyboards allows the users to find the typing feel that they are looking for.
And lastly, the quality of Tofu keyboards is significantly higher than most entry-level custom keyboard kits. All of the PCBs in these kits are compatible with VIA and QMK, which makes the customization of layouts and keys significantly easier. The PCBs also have ESD protection, which ensures that they will last.
All Tofu keyboards are also compatible with screw-in stabilizers, which are significantly higher quality compared to plate mount stabilizers. And, of course, the quality of the aluminum or frosted acrylic case is very high-quality and is on par with most group buy options.
Are Tofu Keyboards Entry-Level Custom Kits?
Considering the budget of regular consumers, Tofu keyboards are expensive. However, they are far from being endgame keyboards. They still have some limitations, which are improved upon by higher-end keyboards.
The biggest reason why Tofu keyboards are still entry-level keyboards is because of the mounting style that they utilize. Tray mount is very basic since the PCB and plate are directly screwed into the case. This does not create the most desirable typing experience since the areas close to the mounting posts will be stiffer than the rest of the keys.
Furthermore, the design language of the Tofu keyboards is basic. There are no complex angles, side glow RGB, brass weight (apart from the Tofu65), and many more premium features found in more expensive keyboard kits. There is also no support for layouts such as TKL.
With that said, Tofu keyboards are far from being bad. They have pretty much all the features that keyboard enthusiasts would want. And for those who are not looking for higher-end keyboard features, the Tofu keyboards should not be enough. But for those who want more from their keyboard, we highly recommend checking out KBDFans' higher-end keyboards or the custom keyboard kits that are only available via group buy.
Which Tofu Keyboard to Buy?
Considering the fact that all Tofu keyboards have very similar functionality, the best Tofu keyboard to buy depends on the user's needs. For those who do not have specific needs, the Tofu60 and Tofu65 are great starting points. Users who require specific keys, on the other hand, should opt for the bigger Tofu keyboards.
Where to Buy Tofu Keyboards?
Tofu keyboards can be bought directly from their website. Their products are also available in most mainstream stores. However, it is highly recommended that you direct your purchase from their site as they allow full pre-customization of the kit you are planning to build.
KBDFans Keyboard Warranty
KBDFans offers a 1-year limited warranty for their Tofu keyboards and a seven (7) day replacement warranty in case of quality defects. Check out KBDFan's Official Website to learn more.
Stephen is the head content creator of Keyboardsexpert. His mechanical keyboard journey began in 2014 when he got his Razer Blackwidow. Since then, he has been fascinated with all things mechanical keyboard-related. He later discovered the custom keyboard hobby and fell in love with the vast customization options. He is currently searching for his endgame and is very excited to share his journey and educate other keyboard enthusiasts.