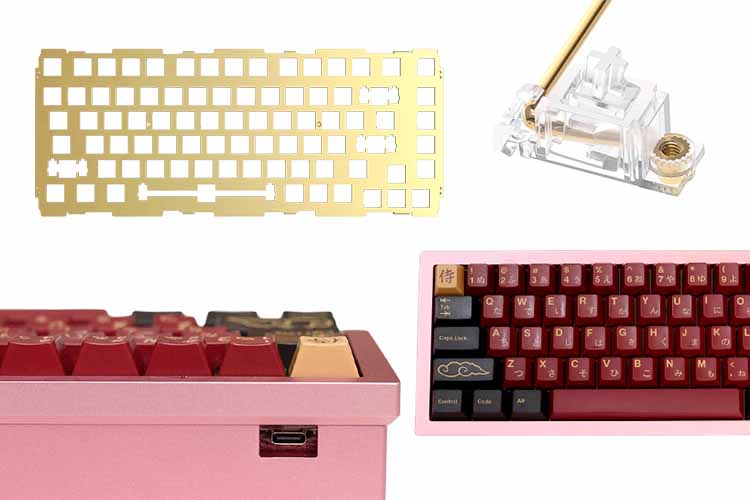 Mechanical keyboards deliver more features and functionality than standard membrane keyboards, however, that comes at a higher price. As with most new technology, early adopters pay a premium price and the same is true with mechanical keyboards. Increased demand from keyboard enthusiasts and professional gaming has also led to increasing prices. 
Mechanical keyboards are more expensive compared to regular keyboards due to higher manufacturing costs and limited market compared to "normal" membrane keyboards.  Custom keyboards are even more expensive than regular pre-built mechanical keyboards due to various reasons such as scarcity of certain types of switches and keycaps that are in hot demand. 
In this article, we are going to discuss the reasons behind how mechanical keyboards are priced and why they are relatively expensive. While the high prices of mechanical keyboards may be hard to understand to people that are not familiar with the market. However, for those of us that are hooked on the hobby, it's easy to see how mechanical keyboards can get quite expensive.
Average Cost of Building a Mechanical Keyboard
You might be thinking, "Well, it depends on the brand, right?". Yes, one factor of the average cost of keyboards depends on the brand or model and on whether it is pre-built, custom-made, and others more. Price may vary, and below are points you should take note of.
Pre-built and Custom Mechanical Keyboards

Before discussing the prices, let's differentiate the two. A pre-built mechanical keyboard is already customized by the manufacturer. This lowers the cost compared to choosing the individual parts you want to buy.
A custom mechanical keyboard ultimately depends on your preferences. Customization involves knowing the parts that make up the keyboard, such as your PCB, case, keycaps, switches, stabilizers, and a lot more.
Both are fantastic to begin your mechanical keyboard journey with, but which is more expensive? This is debatable as it depends on which brands you buy and how expensive the parts are. Let's assess for a minute; a pre-built mechanical keyboard has a fixed price; thus, the consumer has no control over the price and overall quality. This means that prices may be too high, and your desires on the device may not be fully met.
The custom mechanical keyboard does not only meet your wishes. You can also budget the costs wisely to satisfy every desire without compromising quality and budget.
On the other hand, there are pre-built mechanical keyboards such as the Akko 3068 V2 Year of the Ox, which costs around $86, and the Vissels V84 Wireless Mechanical Keyboard, which costs about $109.
Custom Mechanical Keyboards can be pricier depending on parts, and for those on higher budgets, a luxury custom mechanical keyboard can reach up to $3500. These keyboards require a way bigger budget and are not for the faint of heart. 
Entry-Level / Budget Mechanical Keyboards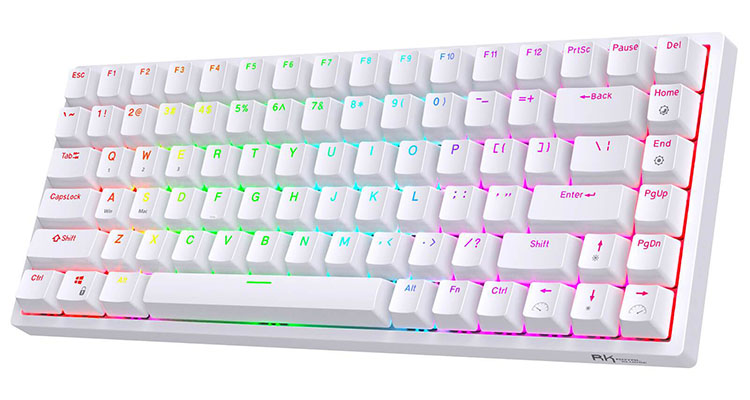 You may be new when it comes to mechanical keyboards, and to be honest, you don't want to splurge too much as you want to be well-acquainted with it first. You want to spend wisely and understand the hype of it all before upgrading yourself to a more refined, higher-quality keyboard. Yet, you still yearn to purchase a keyboard that offers you good quality performance and outstanding durability.
Mechanical Keyboards such as Redragon K580 VATA  and Royal Kludge RK84 cost around $70 and $80, respectively. There are many choices that are perfect if you are under a $100 budget. This is also suitable if you feel like you are not confident in customizing your keyboard quite yet; so, the modest budget-friendly mechanical keyboards may be enticing and reasonable. 
Enthusiast Grade & Top of the Line Kits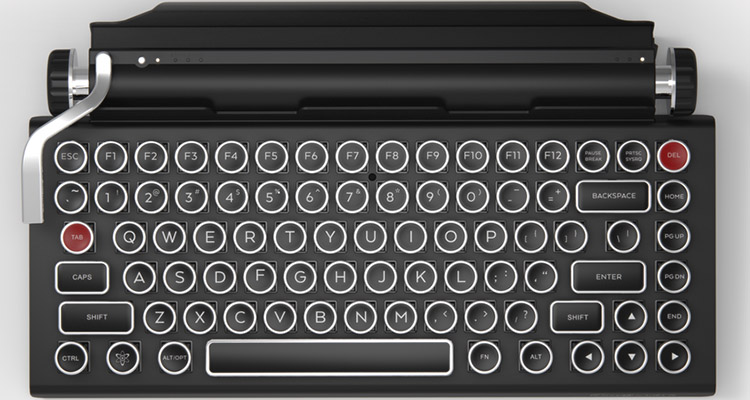 If you dive into the internet for more information about mechanical keyboards, you will know that it is indeed an expensive hobby. And yes, people do not only customize their keyboards for the design or certain upgrades; some do it because it is fun for them to build. The results are simply rewarding. 
Those used to customizing and have crossed over the bridge of confusion on the anatomy and workings of the mechanical keyboards, venture to more challenges, thus costing a large amount of money.  
For some who have tasted the gratifying purpose of the mechanical keyboard, they may spend so much, such as the Qwerkywriter Keyboard reaching up to $300. Enthusiasts may go so far as customizing mechanical keyboards for around $3500, as mentioned earlier in the article. Mechanical keyboard kits also vary in price, for instance, the Glorious GMMK – TKL, which is around $100, and the Drop CTRL barebones, which is about $150. 
What Makes Building a Keyboard Expensive?
So why is such innovation expensive to build? Is it not targeted to the general population? Thus, should it be more economical? Well, it is more complicated than you think. The parts may be more accessible than the membrane keyboard, but the material and the purpose set the bar to a whole other level. 
Choice of Mechanical Switches / Stabs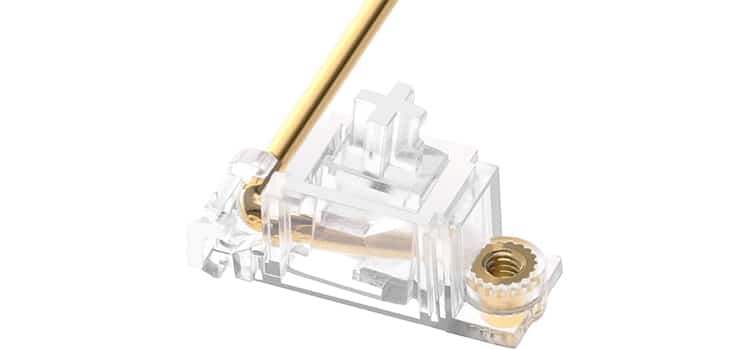 There are three switches to choose from, namely the linear, tactile, and clicky switches. Now it depends on which type you select; thus, prices may differ. For instance, the Alpaca Linear Switch is $27.50 per batch, and the Boba U4 Tactile Switch is around $7 per ten (10 Pcs).
Stabilizers or Stabs, such as the Costar Style Plate-Mounted Costar Stabilizers, amount to almost $12, and the  Durock V2 Stabilizers – Smokey Gold Plated PCB Screw-in (Durock) reaches up to $35. Now prices may be lower than others, but it shows that you need quite a budget to fulfill your customization needs. 
Custom Keycap Sets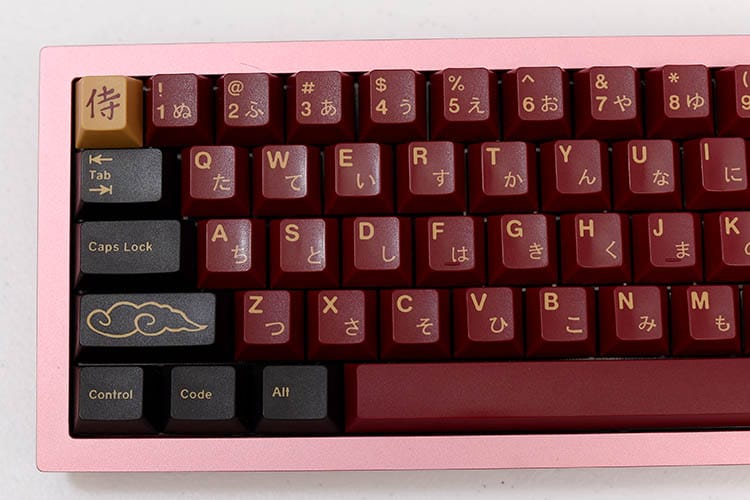 The keycaps make your mechanical keyboards aesthetically pleasing and let's be honest, the more visually attractive it is, the more engaging it is for us to use. Be mindful, of course, that it is not focused solely on the visuals; remember that there are some things to consider, such as the material used, sizes, sound tests, and many more.
The price of custom keycap sets such as those of GMK's may go as high as $300; find out why GMK keycaps are expensive in our dedicated article. On the other hand, keycaps can also go as low as the Custom Kraken Backlit Keycap Set, which costs $35. Again such prices are considered when customizing. Summing up all costs of such alterations means spending more; therefore, spending wisely. 
Aluminum / FR 4 / PC / Brass Plates

Keyboard plates vary in terms of their material. It is a valuable component as it contributes to purposes such as the security of the switches onto the PCB and adds to changes in terms of the feel and sound of your final product. The type of material solely depends on what you prefer. Examples such as the DZ60 ANSI CNC Aluminum Plate- 2u Left Shift (KBDFans) cost $ 19 and the GMMK Pro 75% – Brass Switch Plate (Glorious PC) is $49.99. 
Other Modifications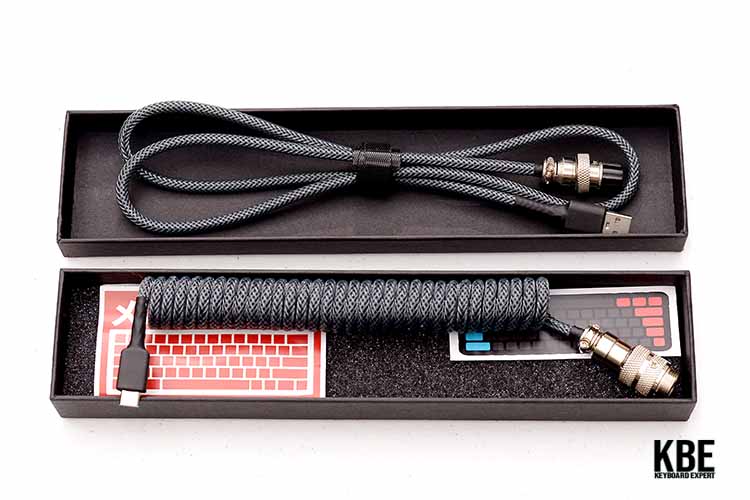 There is a lot more to modify to your mechanical keyboard. Are all necessary? It depends on you. There is a specific modification you may deem vital, but that depends on the keyboard's purpose. Is it for work? Is it for a more enriching gaming experience? How often will you use it?
You can opt to get a custom USB coiled cable that adds a touch of wow factor to your entire set-up. Shops such as Swift cable offer their Artisan Cables at $25, which can be quite a deal. Other modifications include Artisan Keycaps, more fun and luxurious alternative to the custom keycaps set.
For instance, the Zemo Aluminum and Silicone Kitty Paw Artisan Keycap reach $36.99. For enthusiasts, these prices are all too familiar, but beginners, be aware that this is one hobby you genuinely need to save up for.
Is It Worth Building Your Own Keyboard?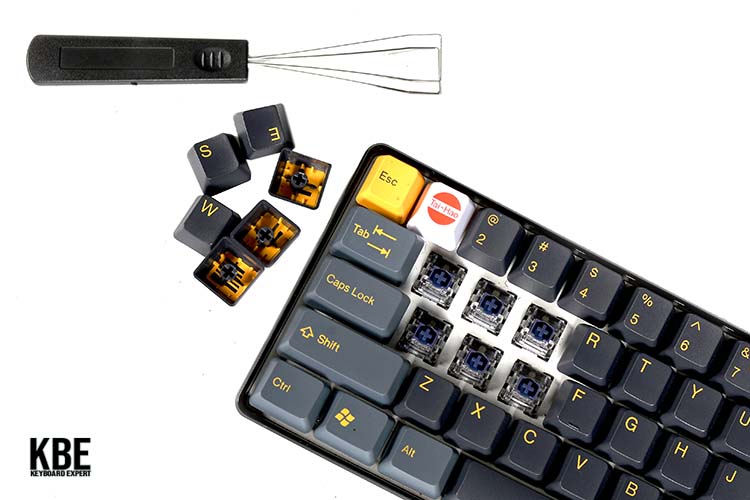 The "worth it" factor revolves around how much it may cost and why mechanical keyboards are expensive. Through the thorough journey of researching, you must always look into the budget you have. You must be willing to spend, and placing a certain amount of it will help you prioritize and disseminate the budget based on your needs and desires.
You can have it as low as $98 and go as high as $1300 or maybe even more. It relies on how much you want to spend on your new passion project. With prices thrown to you left and right, is it worth even doing? Well, aside from it being an excellent project to work on, you mainly have total control over the outcome. 
All things told, building your own keyboard is worth it if it ultimately makes you happy, notwithstanding the time, effort, and resources you have put into it. Indeed, it will really cost you a significant amount of money. Hence, you need to actually save for that well-cherished keyboard build of yours.