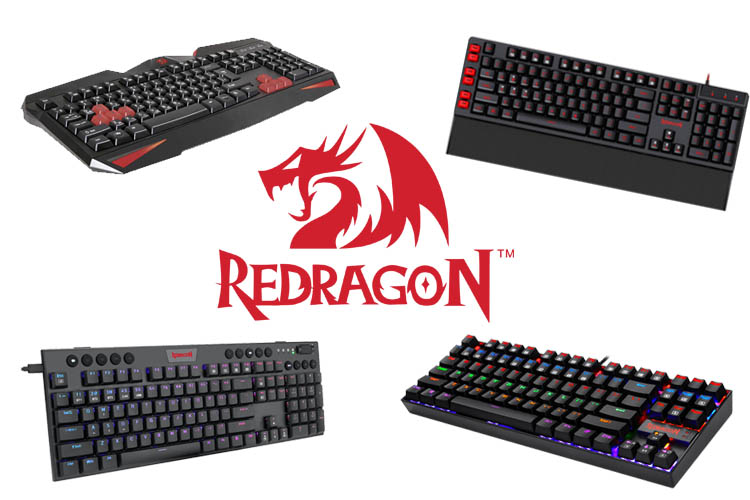 Budget or Entry-level mechanical keyboards are highly sought out given that they are what most people can afford. If you have been frequenting our website, you are perhaps well aware of how brands have shifted their focus into dishing out keyboards with an excellent price-to-performance ratio. Redragon is one of the most well-received among these budget-oriented brands, thanks to their quality keyboards.
Redragon is a well-known brand when it comes to the eastern side of the competition. The brand is popular due to the relatively low price of their mechanical keyboards, which are objectively decent enough to perform as it is meant to be. Such praise, however, does not mean that their keyboards can compete with the best of the best in their category. 
In this article, we are going to look further into Redragon's attempt to conquer the budget and entry-level mechanical keyboard market through their various keyboards that are priced considerably low than its competitors.
History

Eastern Times Technology Co., Ltd. was founded in 1996 and is one of China's top five mouse and keyboard factories. We have a professional R&D team with 15 good experienced engineers and a professional QC team with over 10 years of experience, totaling over 1400 workers, giving a one-stop production solution to satisfy your diverse needs.
Redragon was founded by Eastern Times Technology Co., Ltd, a high-value gaming circumferential brand dedicated to supplying high-performance gaming devices to global clients. Redragon, a global leader with 20 years of manufacturing expertise, has innovated in world-class industrial design and quality, with a strong R&D and global sales staff dedicated to providing the finest service and quality products.
Redragon's sales map covers over 30 countries in North America, Europe, South Africa, Asia, and the Middle East. It is your best choice and a reliable friend on your desk, with international standard packaging and multi-language inquiries for end users. The purpose of Redragon is to provide you with a high-quality and comfortable living.
Early Beginnings
In 1996, a manufacturing complex for Redragon devices was created. The facility has top-of-the-line production and packaging lines. Its facilities cover more than 20,000 square meters.
The first Redragon devices were released in 2012, and they quickly gained appeal among professional and casual gamers alike. The company built a reputation as a successful gaming device producer by offering its clients high-quality products at an accessible price.
Merchandise
Redragon devices are known for their high performance, outstanding ergonomics, spectacular design, and flawless ease of use. Gamers gain a major competitive advantage in each game due to each product's high customization and highlighted specialization in numerous game kinds (such as MMORPG, FS/TRS, RTS, or Action/Adventure).
Gaming equipment from Redragon is designed for both pros and casual gamers looking to improve their skills. Redragon goods distinguish itself from their competitors by offering great capabilities at a reasonable price.
The Brand's Rise to Fame
Redragon is a regular exhibitor at specialized trade shows and sponsors cybersport competitions worldwide. Redragon products were showcased at the Igromir 2014 exhibition in Russia. In 2015, a massive collaboration with Mail.Ru Games, the largest gaming portal in the.ru zone, began.
Keyboard Line-Up
INDRAH Series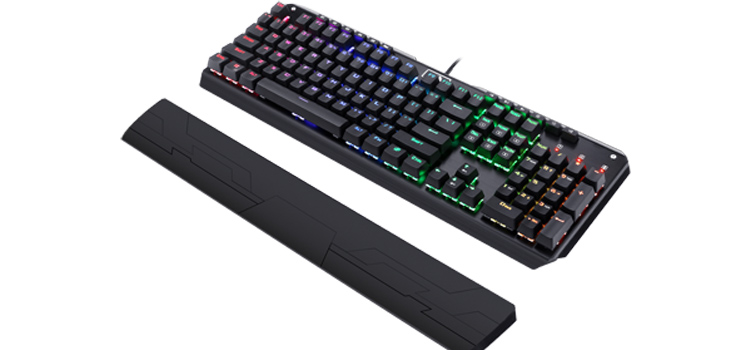 INDRAH Series Highlights
Fulls-sized Form Factor 104-Key Pre-Built Mechanical Keyboard

6 Macro Keys that Can be Customized

RGB Backlighting with Preset Lighting Effects

Anodized Aluminum Bottom that is Durable

Outemu Mechanical Switches (Cherry MX Blues Equivalent)
The Redragon INDRAH is a terrific value for any serious gamer, combining features, functionality, durability, and comfort. This gaming keyboard isn't like any other pre-built mechanical keyboard. It has premium features such as an aluminum bottom plate and RGB Backlighting. For its cost, you are getting what you are paying for. 
KUMARA Series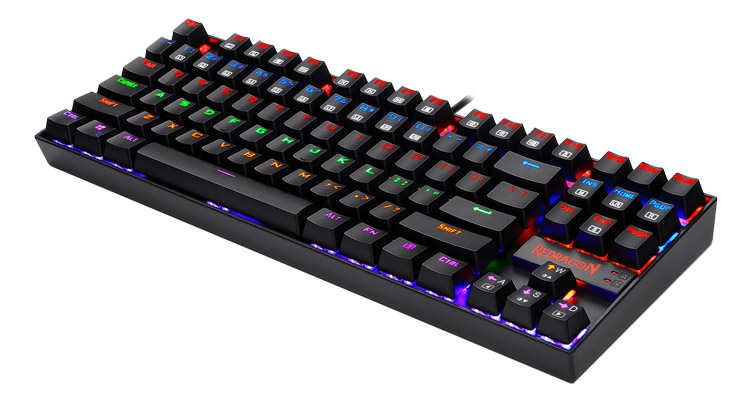 KUMARA Series Highlights
TKL Form-Factor 87-Key Pre-Built Mechanical Keyboard

Red LED Adjustable Backlighting

Multimedia Keys

Outemu Blue Switches
The Redragon KUMARA mechanical gaming keyboard can be your daily driver, given that it is not only over-engineered and made to last, but it also features excellent ergonomics and a compact design.
The Color Illuminated Mechanical Gaming Keyboard has a solid aircraft-grade aluminum and ABS construction, plate-mounted keys, double-shot injection molded keycaps, high-end switches with mechanical ultra-last springs, and crisp and bright RGB LED backlighting that can be adjusted. High-speed USB cable with gold-coated, abrasion-free USB connector for a secure connection that can withstand intense gaming.
YAMA Series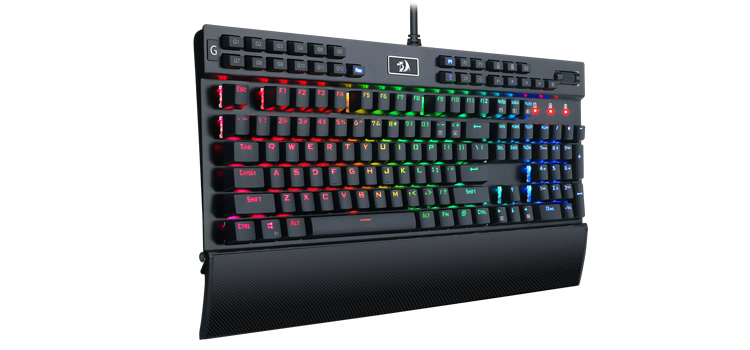 YAMA Series Highlights
Full-sized Form Factor 131-Key Pre-Built Mechanical Keyboard

RGB Backlighting with Preset Lighting Effects

Programmable Macro Keys

Outemu Switches 

Detachable Wrist Rest

Multimedia Keys and Volume Control
The brand's flagship. The Yama Redragon RGB Backlit Mechanical Gaming Keyboard is jam-packed with extra yet premium features that one may not normally use. Due to the 12 extra programmable macro keys, you can use this keyboard for MMORPGs.
Redragon K530

K530 Highlights 
60% Form-factor, 61-key Hot-swappable keyboard

Wireless connectivity through Bluetooth 5.0

RGB Backlighting with preset lighting effects

Can be connected to a maximum of three (3) devices
Perhaps, one that is worth taking note of from the brand. The K530 is Redragon's iteration of a 60% hot-swappable keyboard. It can be connected wirelessly, and to different devices, so it can easily be used at your convenience. Consider that the keyboard is also hot-swappable, meaning you can easily replace the pre-installed Outemu brown switches on the keyboard. 
Other Keyboards from the Brand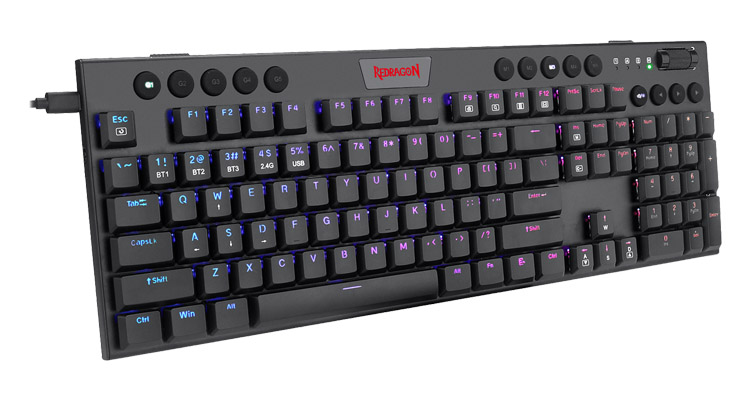 Redragon keyboards can easily be seen as identical to each other, notwithstanding their respective form factors. They all sport the same Outemu mechanical switches, which are essentially a clone of Cherry MXs. In case you are looking forward to buying a keyboard from the brand, ultimately consider the form-factor you prefer as most, if not all, are equipped with the same features that its forerunners have. 
What Makes Redragon a Good Brand?
Redragon's popularity has skyrocketed in recent years, with the brand now being sold at big box stores like Microcenter. Redragon has grown in popularity due to its good quality, reasonable costs, and wide availability. If you're looking for low-cost gaming peripherals or your first gaming keyboard, mouse, or headset, Redragon is a terrific place to start.
Why Buy Redragon Keyboards?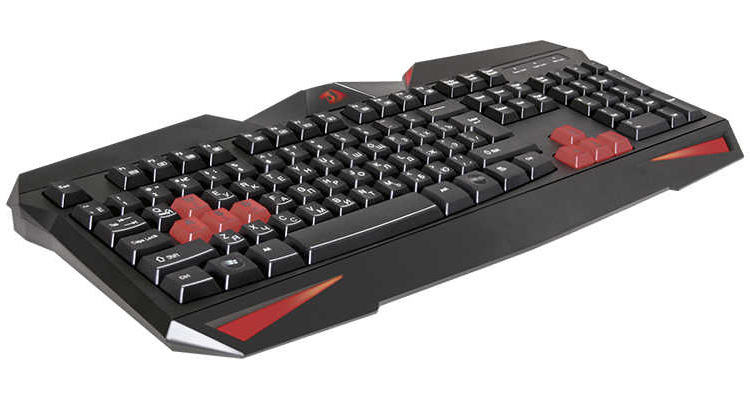 For a Low Price, True Mechanical Keyboards
Most other brands would offer a "mechanical-feel" or membrane-style keyboard at Redragon's low price, but Redragon instead delivers actual mechanical switches. Getting a real mechanical keyboard for such a low price allows folks who desire the mechanical feel without spending a fortune to do so.
A Lower-Cost Clone Switch Lowers the Cost
Redragon saves money on their boards by adopting a less expensive clone switch. By choice of using a well-known switch industrialist like Cherry MX or Gateron, Redragon uses Outemu switches. Outemu switches, which are sometimes promoted as having a "Cherry MX feel," are decent enough for its price, which are relatively cheaper than the aforementioned ones. 
Lighting that is Fully RGB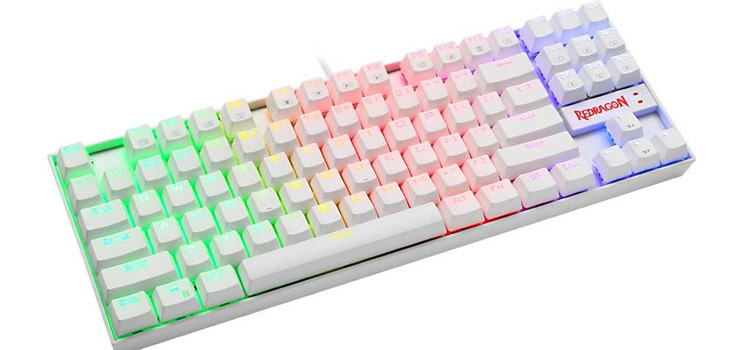 The RGB lighting experience is typically highly sought-after by folks who are new to mechanical keyboards. With a bright per-key gleam and a gratifying number of various lighting settings, Redragon meets this expectation.
Investing in a full mechanical keyboard with RGB lighting dispenses you with the features and experience that a well-known brand would charge up to twice as much for. That's true. Expect to pay twice as much for the same features from a major brand. Redragon keyboards will employ less expensive parts and won't have as much software support, but the brand will get you 80 percent of the way there for half the price.
Why Should You look for Alternatives?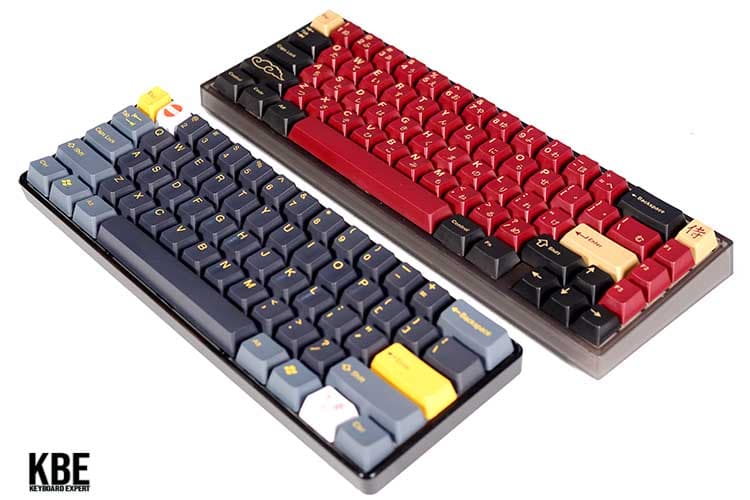 At the end of the day, Redragon is still a budget keyboard. Thus, it is held back by the limitations of its specs. Again, the quality of Redragon keyboards is still high relative to its competition. But compared to higher-end keyboard brands such as KBDFans, Redragon's offerings won't be able to compete.
In addition, Redragon has not adapted to current trends, which include giving the user more freedom to install modifications both internally and externally. This ultimately means that Redragon keyboards are not the best for tinkering.
We recommend checking out our brand reviews on Keychron and Royal Kludge for more up-to-date brands.
And for higher-end keyboards, we suggest checking out our coverage on KBDFans, Novelkeys, and Cannonkeys.
Where to Buy Redragon Keyboards?
Redragon keyboards can be bought directly from the Brand's website. Their products are also available in most mainstream online stores such as Amazon. You can also find them in most physical retail stores.
Brand Keyboard Warranty
The warranty period for products purchased from Redragonshop.com is two years. All open-box Redragon products are in perfect working order and come with a 6-month warranty. Check out Redragon's Official Website to learn more.

The KBE team is dedicated to sharing our knowledge and creating useful resources about computer keyboards. This article was written as a team collaboration, combining our knowledge and years of experience using, building and modding keyboards. Meet the team here.