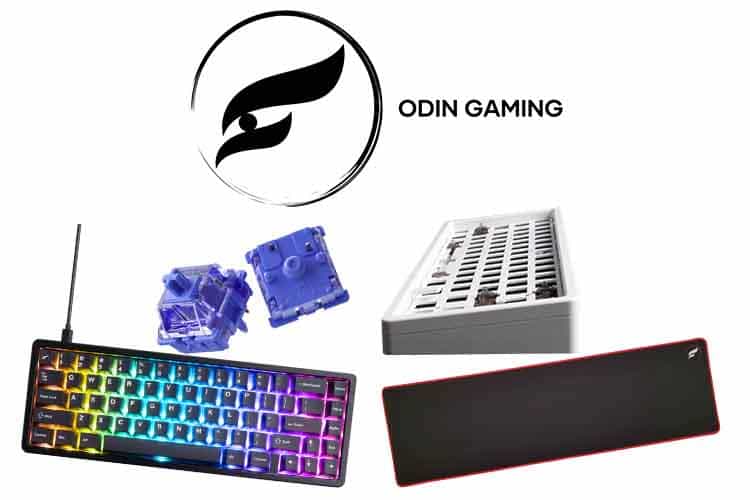 More and more brands have delved into the possibility of gasket-mounted keyboards as the next big thing. Truth be told, even brands that cater typically to budget or entry-level keyboards have already introduced their iterations of a gasket-mounted custom mechanical keyboard to the market. Some have taken the community's ire, while others are lauded as great ones that can compete with highly-priced gasket-mounted keyboards. 
Today's brand in the spotlight is Odin Gaming. Odin Gaming has recently introduced their first-ever keyboard, the Nova65 – a gasket-mounted keyboard at a competitive price. Objectively speaking, the Nova65 is not yet ready for market consumption due to some technical mishaps that the brand did not look over. 
A few years ago, it was undeniable that gasket-mounting is somehow limited to high-end custom keyboards. Such a concept breathed fresh air to the stale environment dominated by top-mounted keyboards. While top-mounting have its issues, gasket mounting is not a solution to them. Both mounting styles have their own distinct typing experience, which the end-user may or may not prefer. 
In this article, we will be further discussing what Odin Gaming Gears has to offer. We will mainly be discussing the Nova65, but we will also quickly go through the brand's history and other gaming peripherals. And ultimately, we will help buyers decide if Odin Gaming Gears' keyboard is worth the money.
Odin Gaming Brand History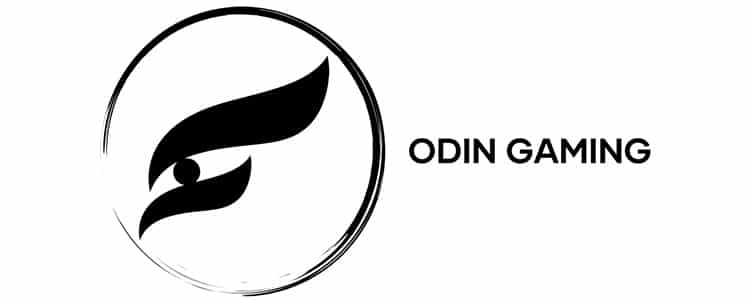 Odin Gaming is an up-and-coming brand that mainly offers "elite" gaming accessories. The brand initially offered gaming mousepads that were optimized for competitive genres such as FPS. With the success of those products, Odin Gaming further expanded their product lineup by introducing a custom mechanical keyboards. 
The announcement and development of the Nova65 custom keyboard was a bold move, especially since there are many competing and more well-established brands that were aiming at the same price point. Some noteworthy examples that we have also talked about include KBDFans, Keychron, and Glorious. 
The launch of the Nova65 had some setbacks. The initial reaction of reviewers and enthusiasts from the Nova65 prototype was very underwhelming. However, Odin Gaming Gears listened to their fans and made the necessary adjustments to release a product that was more in line with the needs of enthusiasts.
The release of the Nova65 marks a shift in the dynamics of the mechanical keyboard market. Odin Gaming showed that brands could release in-stock mechanical keyboards that are readily available for consumers. Enthusiasts no longer have to wait for long group buys just to get a keyboard that they want. Odin Gaming is continuously listening to the feedback of its customers and is hoping to further expand their horizons further and release other custom keyboards and gaming peripherals.
Odin Gaming Keyboard Lineup
Odin Gaming Nova65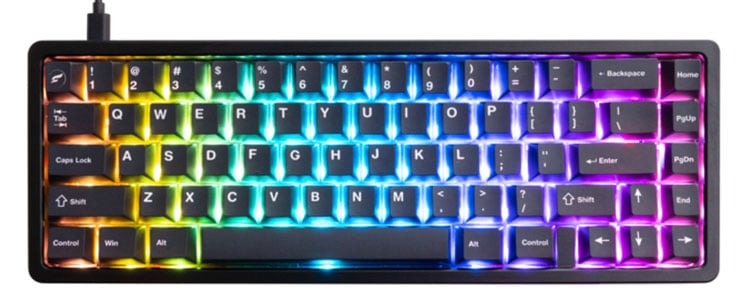 Nova 65 Highlights
65% Layout

Aluminum Top PC Bottom

Aluminum Plate 

5-Pin Hot-Swappable PCB with South-Facing LEDs

Per-Key RGB Backlighting

Option of Gateron Mechanical Switches

Gasket-Mounted
The Nova65 is Odin Gaming's attempt at making a budget high-quality custom keyboard. It features many enthusiast-grade features such as  5-pin hot-swap switches, a hybrid case featuring an aluminum top and polycarbonate bottom, a 65% form factor, south-facing switches, and a gasket mount design. These features are only usually seen in full-blown custom keyboards and not in readily available mechanical keyboards.
In addition, the Nova65 can be bought either as a barebones kit or with add-ons. Some of the notable add-ons include PBT keycaps and Gateron mechanical switches. To further expand why the Nova565's feature set is a big deal, allow us to talk about more of its key features. 
Gasket-mounting
View this post on Instagram
Gasket-mounting is basically a mounting style that uses rubber gaskets attached to the plate to reduce the stiffness in the typing experience. The primary goal of this mounting style is to provide a less stiff typing experience with a smoother sound profile. 
The feature that will get the spotlight on this keyboard is its mounting style. Gasket-mounting has been a hot topic in the community, especially now that more and more manufacturers are introducing their iterations of a gasket-mounted mechanical keyboard. Odin Gaming does not want to be left behind either. 
Stabilizers
View this post on Instagram
Take, for example, the issue of the kit's stabilizers. A keyboard that is equipped with the popular Durock V2 stabilizers is unheard of. Normally, people would purchase a set of Durock stabilizers as an "upgrade" to the stock ones provided on their respective keyboards. 
Odin Gaming has noticed this behavior by the market and has decided to equip the Nova65 with stabilizers coming from Durock. While adding these premium parts will undoubtedly be loved by many, the brand should have opted not to deliver the kit with it already attached. Enthusiasts, often, will still tinker with these stabilizers before attaching them to their keyboards. 
Software Compatibility
There are also some issues regarding the assembly and construction of the kit itself and the implementation of the VIA software that most people have encountered. Altogether, these issues make a recommendation of the keyboard as beginner-friendly or, let alone, as user-friendly, highly questionable. We hope that the brand resolves this right away to prevent giving any false hope to the community. 
In fine, there are a lot of rough edges that still need to be straightened out with the kit. Be that as it may, the brand's attempt to enter the competition with the Nova65 must at least be given credit, especially since they opted to show right away what they can do.
Other Products of the Brand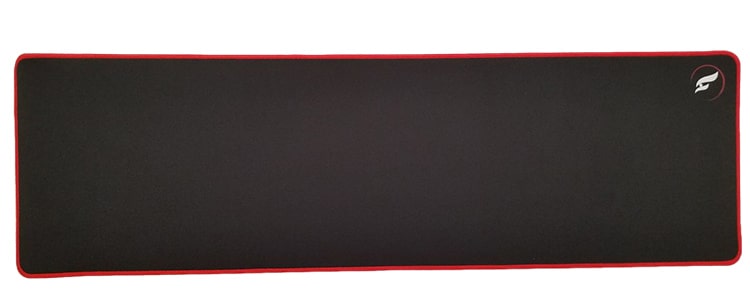 Before Odin Gaming introduced the Nova65, it was popular as a premium desk mats manufacturer. Take a look at their Eclipse and ZeroGravity mouse pads which you can also customize with your designs. 
Why Buy the Nova65?
This price bracket is where the focus on the price-to-performance ratio must be very high to get the market's approval. If you have been checking out previous articles, it is often reiterated that manufacturers are highly competitive. Compromises are frowned upon not unless it is something that cannot be avoided due to the budget. 
Point in case every manufacturer's goal in this price bracket is to introduce a keyboard that has an excellent price-to-performance ratio with a little-to-no compromise to speak of. As for Odin Gaming, the existing issues in the first issuance of the Nova65 puts their position on shaky ground as there are a lot of keyboard manufacturers that have mastered their respective crafts in this category. 
Alternatives For the Nova65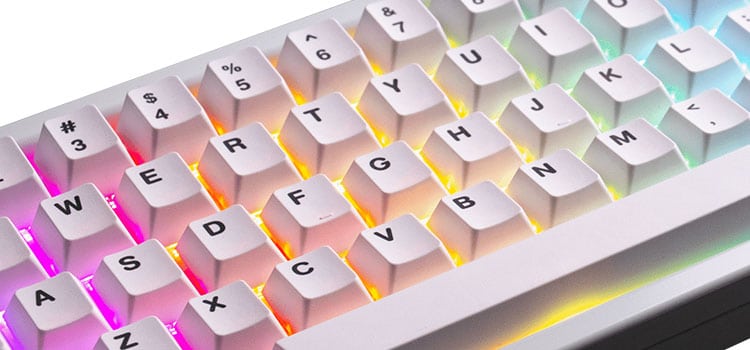 The Nova65 is undeniably not ripe to be introduced to the market if we consider the product's present issues that will make enthusiasts scratch their heads. Suppose you are an enthusiast or, let alone a beginner, and are looking at the Nova65 right now. In that case, it is highly recommended that you wait for its subsequent versions that are presumed to have already solved the issues pointed out herein. 
There are a lot of alternatives to the Nova65. You can visit other brand reviews on this website for your reference.
Where to Buy the Nova65?
The Nova65 can be bought directly from Odin Gaming's website. Their products are yet to be available in mainstream online stores such as Amazon. 
Keyboard Warranty
Odin Gaming offers a 1-year limited warranty for the Nova65 and their other products. Check out Odin Gaming's Official Website to learn more.