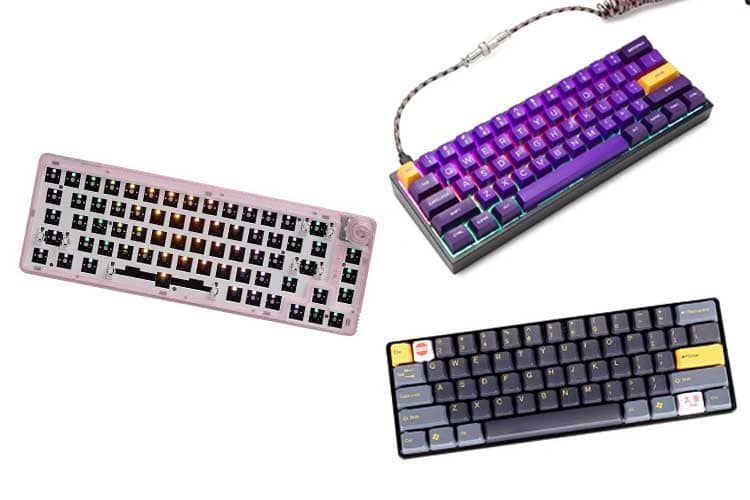 There has been a proliferation of budget custom keyboard kits in the market. 2021 alone has spawned a number of new custom keyboard designs that are usually only found on higher-end keyboards. However, the question is whether these budget keyboard kits are worth it or not. 
Budget custom keyboard kits are a great way to introduce anyone to the world of custom keyboards. They will allow users to experience what it's like building their own custom keyboard. And while they have their limitations, they are way better than most gaming and pre-built keyboards in the same price range.   
The biggest barrier between these budget keyboard kits and consumers is the fact that they are not coming from reputable companies, and they have very few reviews outside of forum posts from the mechanical keyboard community. This makes them hesitant, especially since there are pre-built alternatives out in the market. 
In this article, we will be discussing whether or not budget-priced custom keyboard kits are a good option for beginners. We will be talking about their strengths as well as their limitations. 
In addition, we will be talking about the general accessories and components that you get and the trends with these kinds of keyboards. By the end of this article, consumers should have a better idea of whether or not they should enter the world of custom keyboards via budget keyboard kits. 
How Much Are Budget Keyboard Kits?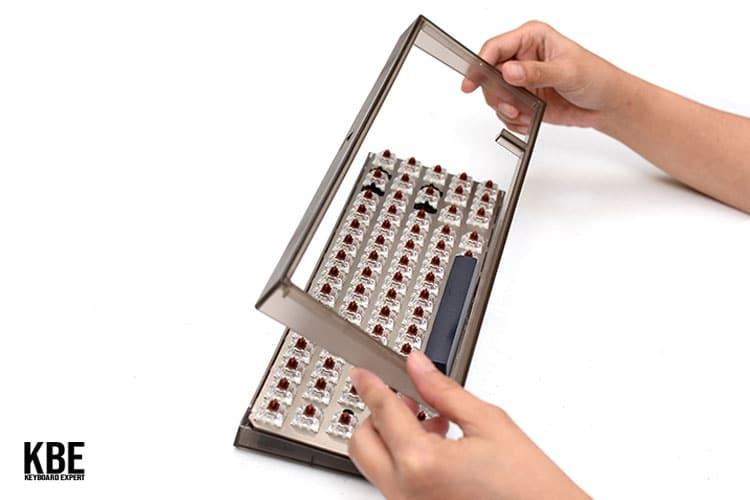 Before we start our discussion, let us first define the price range of the budget custom keyboard kits we are talking about. Most budget custom keyboard kits can be found in the $50-$100 price range. Most of these kits are from smaller OEM brands and can easily be acquired on various online platforms. 
Some examples of popular budget-priced keyboard kits in this price range include the Epomaker/Skyloong GK series, the KPRepublic BM Series, the TM680, and many more. All of these kits have similar characteristics, which we will be explaining in the next section. 
What Comes With Budget Custom Keyboard Kits?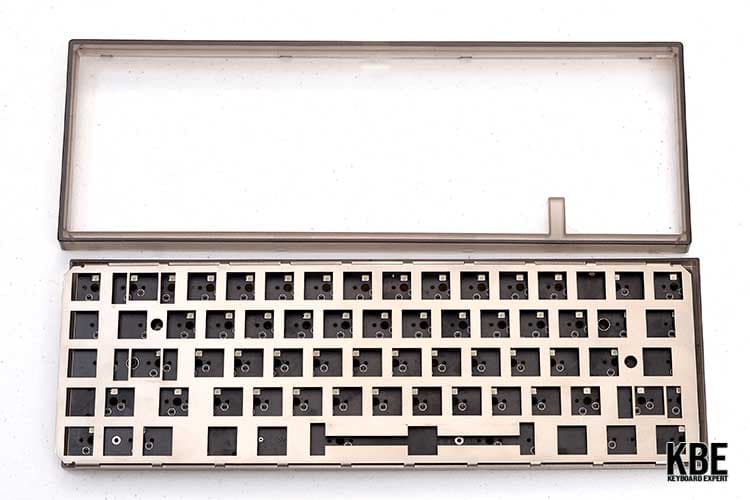 Most budget-priced keyboard kits at this price range are generally built similarly and also have similar features. All budget-priced custom keyboard kits come with a plastic case, a hot-swap PCB, a detachable USB Type-C cable, and a plate (aluminum, steel, and other materials). 
Some kits come with additional accessories such as stabilizers. The quality varies between kits. It is generally recommended to mod them or replace them with higher-end stabilizers.
Most budget keyboard kits do not come with switches and keycaps. However, some brands like to offer their kits as a pre-built option rather than a barebones option. The GK series is well-known for this. 
Another similarity between these keyboard kits is that they feature proprietary software. These are usually not as powerful or as well thought out as the ones found on gaming keyboards or higher-end custom keyboards. However, there are a few budget keyboard kits that are compatible with VIA. 
Most popular budget keyboard kits are usually tray mounted. However, there has been a rise in budget gasket-mounted keyboards. These are usually accompanied by a stacked acrylic case instead of the usual plastic case. 
What Do Budget Custom Keyboard Kits Provide?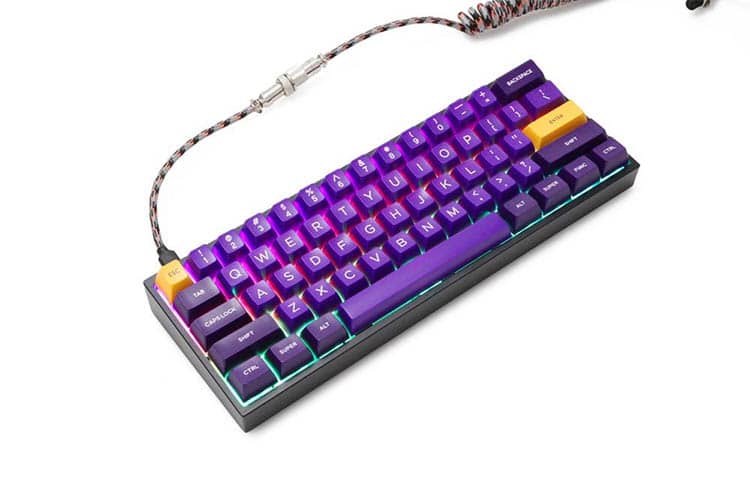 The main reason why so many newcomers to the world of custom keyboards flock towards budget keyboard kits is that they help provide the custom keyboard experience. Just like with higher-end keyboard kits, budget kits allow users to experience what it's like building a keyboard. Aside from the ones already included in the kit, users are free to choose components such as keycaps, switches, and stabilizers. 
Furthermore, budget custom keyboard kits can help beginners learn about modding keyboards. Most of these kits allow users to experiment with different case modding techniques, such as adding silicone, foam, and other dampening materials to the case. 
Beginners can also experience lubing and filming switches and testing out whether or not they make a difference. Most of these mods cannot be easily done with pre-built keyboards. 
Budget custom keyboard kits will also help beginners find out their preferences with regards to typing feel and sound profile. This can help them make a more informed purchase decision when buying higher-end custom keyboard kits. 
What Are the Limitations of Budget Custom Keyboards?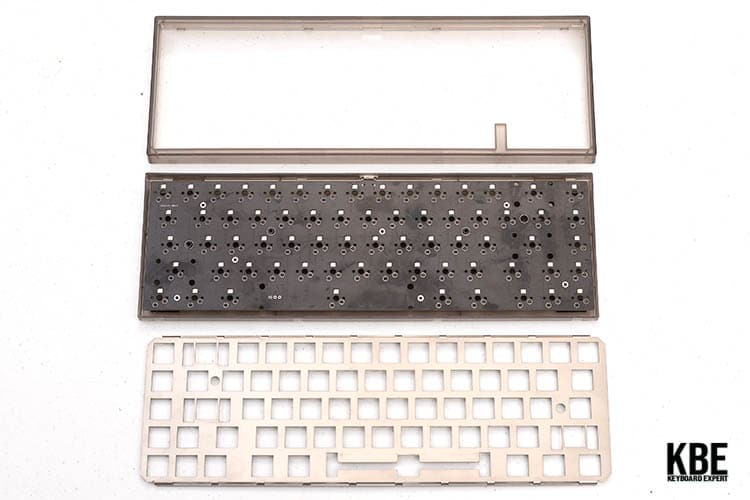 Unfortunately, like most budget products, budget custom keyboard kits will have their limitations. The first limitation is their upgradeability. 
Budget keyboard kits are built around a certain platform. The GK series, for instance, was initially built to be compatible with GK-compatible accessories (this has changed, and Tofu cases are now compatible). Other keyboard kits, such as the TM680 and KPRepublic BM65, are only compatible with the case that comes with the kit. 
What this means is that if beginners want to experience other materials such as aluminum and polycarbonate cases, then they cannot simply upgrade their cases to a higher-end material. They would have to upgrade their entire keyboard just to have better case materials. 
Another limitation of budget custom keyboard kits is the design of their PCBs. Most of these budget kits will have north-facing LEDs. While this design choice isn't inherently bad, it will become a problem when using Cherry profile keycaps. 
Cherry profile keycaps are known to introduce interference with north-facing PCBs. The sound and feel of the switches will not feel right since the top part of the keycap is hitting against the LEDs. 
In addition to the orientation of the LEDs, another issue found on most budget PCBs is that they are only compatible with plate mount stabilizers.
Of course, plate mount stabilizers aren't the end of the world. However, they will be significantly harder to tune than PCB mount stabilizers. 
And lastly, the mounting design of budget custom keyboard kits will be very limited. Aside from a few models with gasket mount designs, most of the options that you will find in this price range will have a tray mount design. 
Budget Custom Keyboard Kits vs. Budget Pre-built Keyboards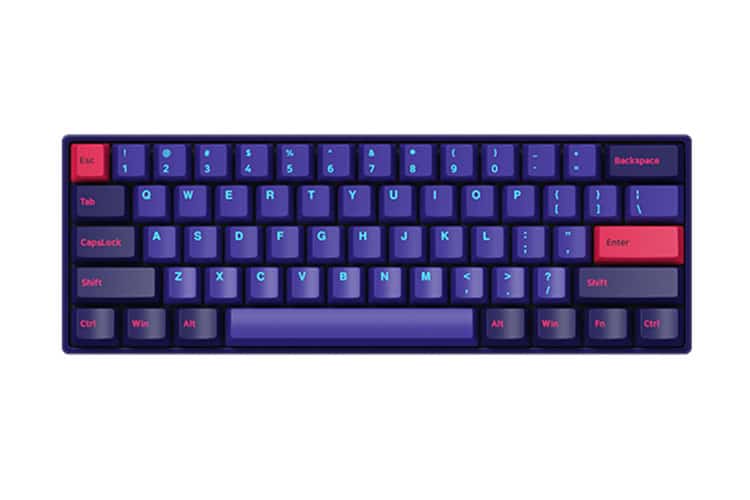 The big question that some beginners may be asking is how well budget custom keyboard kits will fare against similarly priced pre-built keyboards? The answer to this will largely depend on which two models we are talking about. After all, some pre-built keyboards perform better than their asking price and vice versa. 
But when comparing the overall state of the market, most pre-built keyboards (even hot-swap pre-builts) will not be able to give the same performance and satisfaction as budget custom builds. 
Despite their lower price point, budget keyboard kits are still meant to give the custom keyboard experience. They will be giving the user more freedom in terms of what they want to do with their kit. With a pre-built keyboard, you won't have the same kind of freedom. 
And while it is true that there are some pre-built keyboards that offer hot-swap, this feature alone isn't enough to give the full custom keyboard experience. This is because, at the end of the day, these pre-built kits still do not have all the enthusiast-grade features that consumers are looking for. 
Should You Buy Budget Custom Keyboard Kits?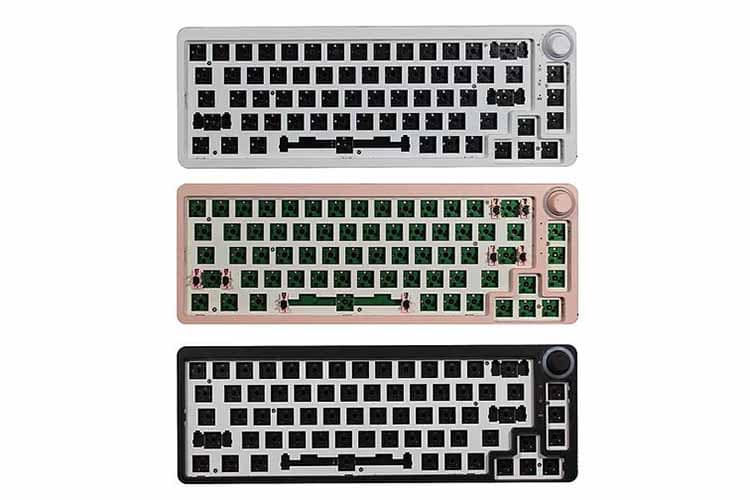 If you are a beginner who is looking to get into the world of custom keyboards, budget keyboard kits are a no-brainer. They will help introduce you to the capabilities of custom keyboards and will provide a wide array of customizations without breaking the bank. 
Of course, budget keyboard kits will not be giving all the enthusiast-grade features. However, we will argue that most of the features that these keyboards have will be enough to satisfy any newcomer and will leave them wanting more. Also, most beginners won't know what these higher-end features are unless they have experienced higher-end keyboards. 
Stephen is the head content creator of Keyboardsexpert. His mechanical keyboard journey began in 2014 when he got his Razer Blackwidow. Since then, he has been fascinated with all things mechanical keyboard-related. He later discovered the custom keyboard hobby and fell in love with the vast customization options. He is currently searching for his endgame and is very excited to share his journey and educate other keyboard enthusiasts.