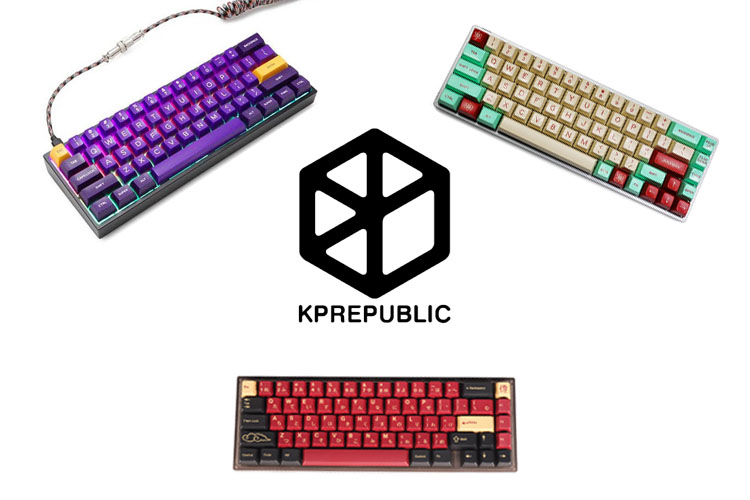 The popularity of custom mechanical keyboards has created a huge demand for custom keyboards kits. This growing market has helped pave the way for different brands and dealers to rise. Some of the most popular Chinese dealers for custom keyboard kits include KBDFans and KPRepublic.
KPrepublic is a brand based in China that sells and manufactures custom keyboard kits. They carry everything from standard-size keyboards to unorthodox keyboard sizes, such as 40% keyboards. KPRepublic is also a one-stop-shop that offers accessories such as cases, stabilizers, switches, and keycaps. 
Like KBDFans, KPRepublic has become one of the go-to websites for everything mechanical keyboard-related. The company offers a wide array of products, including keyboard kits, switches, and keycaps.
In addition, KPRepublic has a wide range of in-house mechanical keyboard kits that have become very popular with the community. The BM series, for instance, is considered to be one of the best kits in its price range due to the wide range of customizability that they offer to the users.
In this article, we will further explore the KPRepublic brand. We will be learning more about the brand and we will explore their full keyboard lineup. And ultimately, we will be guiding users and helping them find out if KPRepublic's keyboards are perfect for their needs.
KPRepubic Brand History

Unfortunately, there is no information regarding the humble beginnings or how the brand evolved through time. Be that as it may, the brand continues to serve customers both in Asia and the global market. Truth and in fact, it has multiple websites and online stores that offer the Brand'sBrand's product to different areas worldwide. 
The Brand is both a keyboard manufacturer and a dealer of other kits. Additionally, it also offers accessories and a lot more, as previously mentioned above. What distinguishes KPrepublic from other brands of the same species is that they have relatively more products to offer than others. 
Most brands only offer kits commonly used by both enthusiasts and those who only want a quality mechanical keyboard. As for KPRepublic, it also caters to enthusiasts who have a deep love for keyboards through their kits and other products, as will be discussed below. 
KPRepublic Keyboard Lineup
KPRepublic is incredibly competitive when it comes to their keyboard offerings. They offer a variety of different models, from 60% to full-size keyboards. They also offer unorthodox sizes, such as 40% keyboards, ALICE, HHKB, etc. 
In addition, KPRepublic also carries keyboard models from other brands. Some examples include the DNA65. For our brand review, we will mostly be focusing our attention on KPRepublic's in-house keyboard kits.
KPRepublic XD series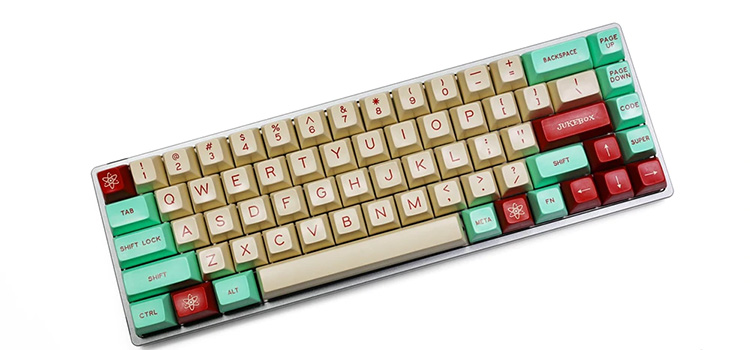 XD Highlights
Top mount plate

60% available in either WK or HHKB Layout;

Other layouts

XD64 – 65%

XD 75 – 60%

XD 84/ XD 84 Pro – 75%

XD 96 – 90%

RGB Underglow support

Steel / Carbon Fiber / Brass Plate

Different Case Options (Wooden, Aluminum, Acrylic)

Soldered PCB
The XD series is KPRepublic's premium mechanical keyboard series. This series is priced competitively and is compatible with a number of different mods and accessories. The XD keyboards are most similar to KBDFans' Tofu series.
Some of the highlights of these keyboards include the number of different layouts and sizes to choose from as well as the case options available. By default, most kits come with an aluminum case. However, consumers can buy other cases as well, such as acrylic and wooden cases.
In addition, the XD series has some unique models that have features not normally seen in other custom keyboards. One example is the XD75. As its name suggests, it is a 75-key keyboard. However, its keys jampacked to a 60% kit. As a result, the size of the modifiers and the space bar are significantly reduced.
KPRepublic BM series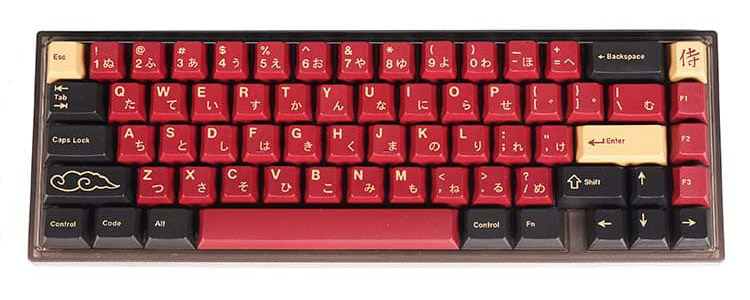 BM Series Highlights
Bottom mount

Layouts:

BM60 – 60%

BM68 – 65%

BM80 / BM80RGB– 80%

BM980 / BM980RGB – Full layout

Per-Key RGB (North Facing LEDs)

RGB under glow

Programmable Rotary knob (For the BM60)

Acrylic / Aluminum Case

VIA and QMK Support (Only partial support for some keyboards such as the BM65)
Hot-Swap PCB
The BM series is KPRepublic's more affordable entry-level line of keyboards. They are very similar in terms of their features to the XD series. But unlike the XD keyboards, the BM keyboards are more similar to most custom keyboard kits and utilize fewer premium materials out of the box.
All BM series keyboards come with plastic cases out of the box. At the time of writing this article, only the Bm60 is compatible with aftermarket cases since it uses a tray mount design. Other highlights of these keyboards include their RGB underglow and VIA/QMK compatibility.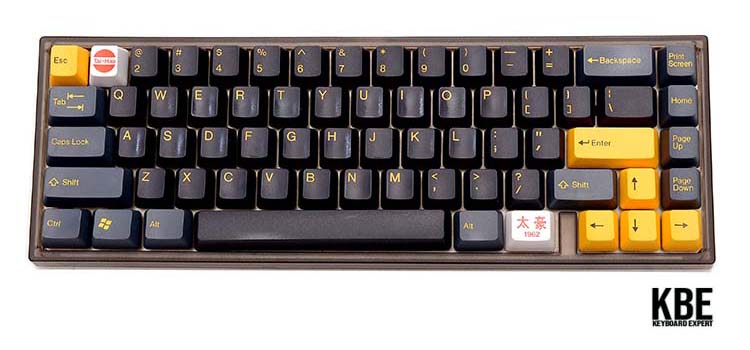 The most popular models in this series are the BM60 and BM65. As their names suggest, these keyboards are based on a 60% and 65% form factor. There are, of course, larger layouts, such as the BM980, which features a full-size layout.
The BM series keyboards are customizable to a certain degree. Some keyboards are compatible with a rotary knob, while others are compatible with aftermarket cases, such as the KBDFans Tofu cases and KPRepublic aluminum cases.
And lastly, the BM series of keyboards can be bundled together with different products. KPRepublic either sells individual parts such as the PCB, or they can add in the case, plate, stabilizers, switches to ensure that the user has everything that he/she needs to complete the keyboard build.
The only major downside of the BM series keyboards is that they all feature north-facing switches. This feature makes the RGB brighter but will inevitably cause interference with cherry profile keycaps, such as GMK keycaps. Potential buyers of BM keyboards who are concerned with this issue can check out our dedicated north facing and south facing switch article to learn more. 
Other Mechanical Keyboards Kits Offered By KPRepublic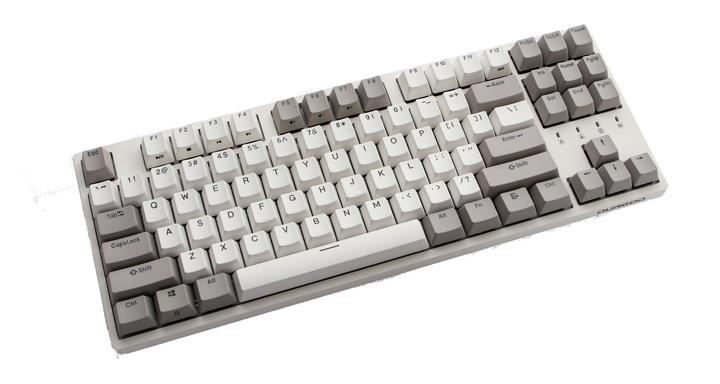 As we have mentioned earlier, KPRepublic also carries other keyboard brands on their website. Some notable products include the DNA65, Durgod keyboards, and Womier keyboards. Most of these keyboards are closer to custom prebuilts as opposed to full-blown custom keyboard kits.
KPrepublic also offers smaller form factor keyboards. For their 40% keyboard offering, the most popular ones include the BM40, BM43, JJ40, and the Daisy series keyboards. The number of accessories compatible with these keyboards is quite surprising. Some examples of the accessories that consumers can buy include various aluminum cases specifically made for these 40% keyboards.
Custom Keycap Sets
KPRepublic is also widely popular as a manufacturer of custom keycaps. They offer a lot of different ABS and PBT Keycaps sets to fit whatever switches your keyboard is currently equipped with. There are also several designs to choose from to suit your personal preferences. 
What Makes KPRepublic a Good brand?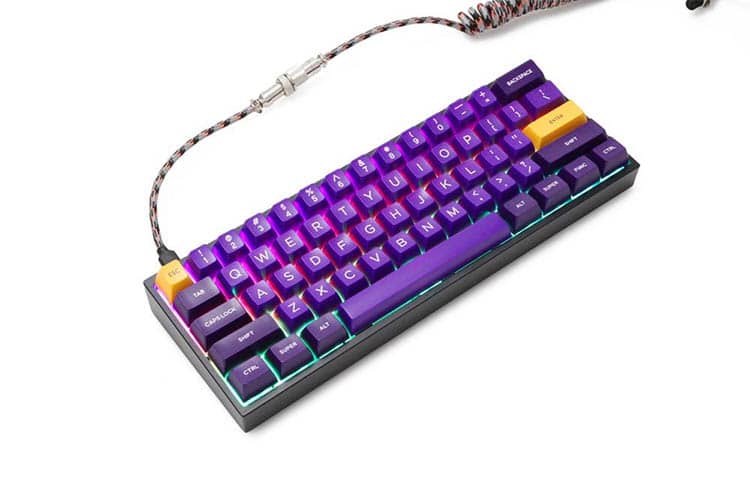 KPRepublic has been trying to become a one-stop shop for all things mechanical keyboard-related. And for the most part, they have succeeded with their goal. Their website and online stores carry everything from custom mechanical keyboard kits to parts and accessories such as cases and mechanical switches. 
In addition, they carry everything from in-house products to third-party brands. This ensures that consumers will have a wide selection of products to choose from.
Also, KPRepublic has a good relationship with the keyboard community. Aside from having a Discord server, they can be easily reached via their Facebook page, website, email, and other social media platforms. Potential buyers can ask for details such as upcoming product launches or give suggestions for accessories and keyboard case designs.
Why Buy KPRepublic Keyboards?
KPRepublic's keyboards are widely considered to be good value products. The BM series, for instance, offers a lot of features typically only found in more expensive mechanical keyboards. And the fact that they can be bundled with different accessories allows users to buy everything they need from the get-go.
Both the XD and BM series also feature good customization. Users will be able to fine-tune their keyboards to feel and sound to their liking. And best of all, KPRepublic's keyboards are readily available, meaning buyers do not have to wait for long group buys to get them. And lastly, KPRepublic is one of the only brands that manufactures premium 40% keyboards.
Overall, KPRepublic's keyboards have a lot to offer. They will surely satisfy those who want to get into the custom keyboard hobby.
Why Look For Alternatives?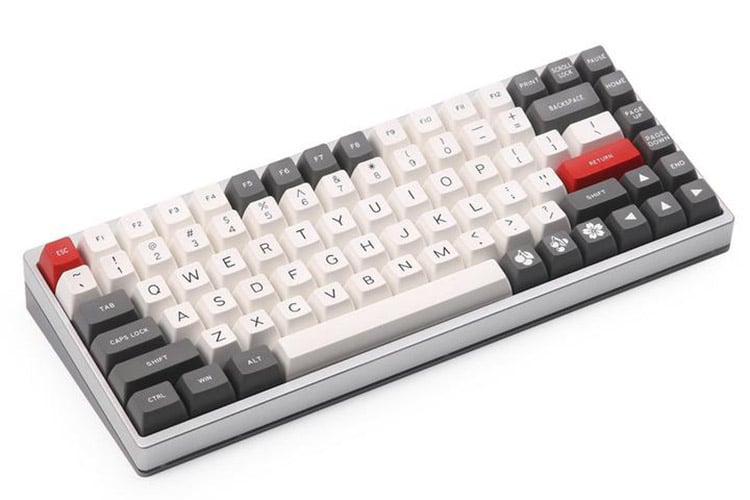 KPRepublic's keyboards are, without a doubt, excellent custom keyboards. However, users who are looking for a unique looking keyboard or a keyboard with different mounting styles will most likely have to look elsewhere.
Both the XD series and BM series are pretty safe and straightforward in terms of aesthetics. Aside from RGB underglow, they do not have a lot of things that differentiate them from other mechanical keyboards. For those who are more adventurous and have a higher budget, the obvious alternative to KPRepublic is their rival, KBDFans.
Another potential downside is the shipping cost and shipping time of KPRepublic's keyboards. The company is based in China, and they do not have any resellers in Western countries.
Which KPRepublic Keyboard to Buy?
The BM60 or the BM68 are both fantastic kits that you can endlessly tinker or customize with. Note that its cases are compatible with other PCBs, plus the amount of RGB Backlighting that you will get. 
Where to Buy KPRepublic Keyboards?
KP Republic keyboards can be bought directly from the KPRepublic website. Their products are also available in most mainstream online stores such as Aliexpress. 
KPRepublic Keyboard Warranty
KPRepublic offers a limited and total replacement warranty for any defects on their keyboard. Check out KPRepublic's Official Website to learn more.
Stephen is the head content creator of Keyboardsexpert. His mechanical keyboard journey began in 2014 when he got his Razer Blackwidow. Since then, he has been fascinated with all things mechanical keyboard-related. He later discovered the custom keyboard hobby and fell in love with the vast customization options. He is currently searching for his endgame and is very excited to share his journey and educate other keyboard enthusiasts.