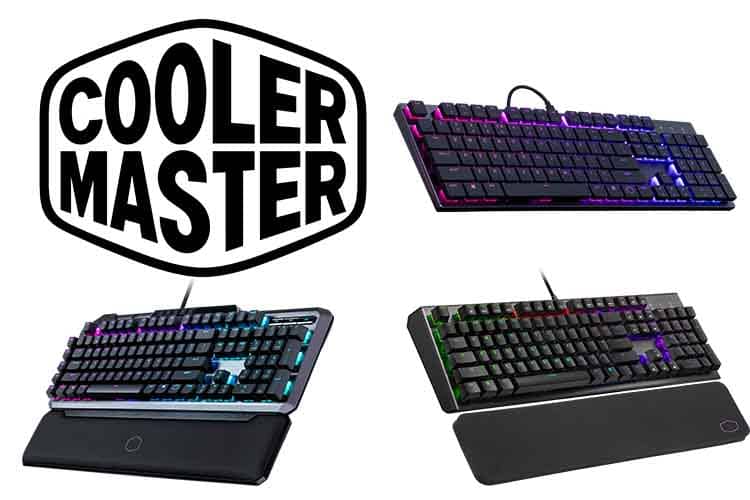 Many brands in the PC parts market have expanded into gaming peripherals. However, there is arguably no company that is more successful than Cooler Master/CM Storm. This brand has been significant since the dawn of modern gaming mechanical keyboards in 2012 and continues to release innovative gaming keyboards today.
Cooler Master is a Taiwanese computer parts manufacturer well-known for creating PC cases, coolers, peripherals, and many more. They are responsible for creating popular keyboard designs such as the Cooler Master QuickFire series. They are also one of the few brands that have experimented with Topre switches and other switch types. 
Given how competitive the gaming keyboard market is, many consumers are wondering what's so special with Cooler Master. How did they conquer the market when tons of other competing brands released the same type of products?
In this article, we will be telling gamers everything they need to know about the Cooler Master brand. We will go through their history and current keyboard lineup, And ultimately, we will tell you whether or not Cooler Master is worth your hard-earned cash.
Brand History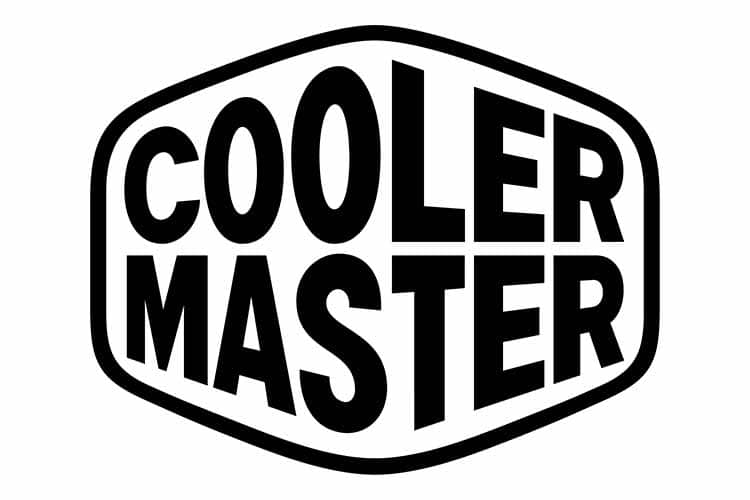 Early Years
Cooler Master was founded in 1992. Since its inception, the company has rapidly grown. They have offered everything from PC cases and power supplies to different cooling devices. They have also quickly expanded from their local market into the international market. 
Mainstream Success
With the popularity of the Cooler Master brand, the company decided to expand. In 2008, CM Storm was established as a subsidiary brand of Cooler Master.
With CM Storm, Cooler Master was able to produce some of the most popular gaming peripherals of its generation. The CM Storm Quickfire series of mechanical keyboards, for instance, were highly regarded during the early years of the mechanical keyboard thanks to its minimalistic and professional-looking design.
CM Storm was also able to create various fan-favorite peripherals from mice to gaming headsets. They were also known for incorporating various keyboard switch technologies such as Topre switches, which were used in the now-discontinued Nova Touch TKL.
In addition to PC parts and gaming peripherals, Cooler Master has also expanded to different territories. One of these ventures was Cooler Master's collaboration with the most famous fast-food chain in America, KFC. Their partnership led to the development of the KFConsole, which is still currently in development.  
Cooler Master's headquarters is based in Zhonghe District, New Taipei City, Taiwan, and their main production facility is located in Huizhou, China. However, they have various branches that are located worldwide.
Cool Master Keyboard Line-Up
Cooler Master QuickFire Series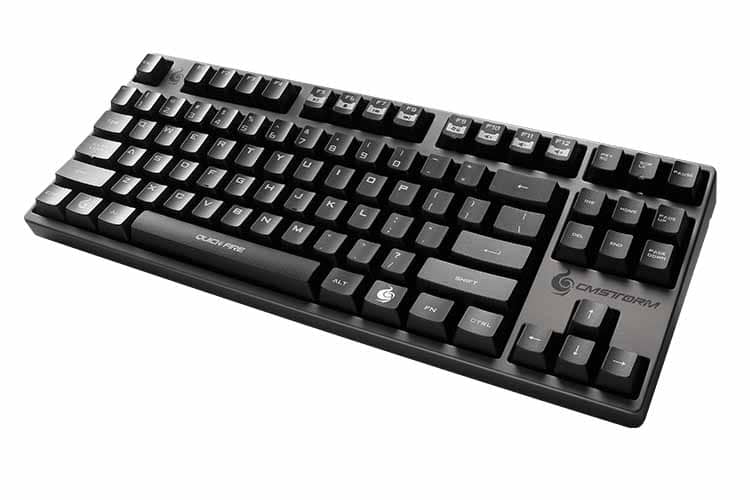 The Quickfire series is Cooler Master's most iconic line of keyboards. It was first introduced in 2012 and is responsible for helping Cooler Master become one of the top mechanical keyboard manufacturers.
The modern Quickfire keyboards have all of the core components that have defined Cooler Master/CM Storm gaming keyboard throughout the years. They have a minimalistic design that focuses on performance rather than aesthetics. The Quickfire series doesn't have any crazy RGB but still has some respectable lighting effects.
In terms of its mechanical switches, the Quickfire series utilizes different Cherry switch models. Cherry switches have, of course, been the standard for many years. This means that the switches of these keyboards will last for a very long time.
In addition, the Quickfire series features online firmware updates as well as built-in customization. All Quickfire keyboards also have onboard memory, meaning they are not reliant on the software. Overall, the Quickfire series is just as reliable as they were back in 2012. They are perfect for anyone who is looking for a solid gaming experience without compromises.
The Cooler Master Quickfire series is available in both a full-sized layout or TKL variant.
Cooler Master Quickfire Series Keyboards
Cooler Master MasterKey Series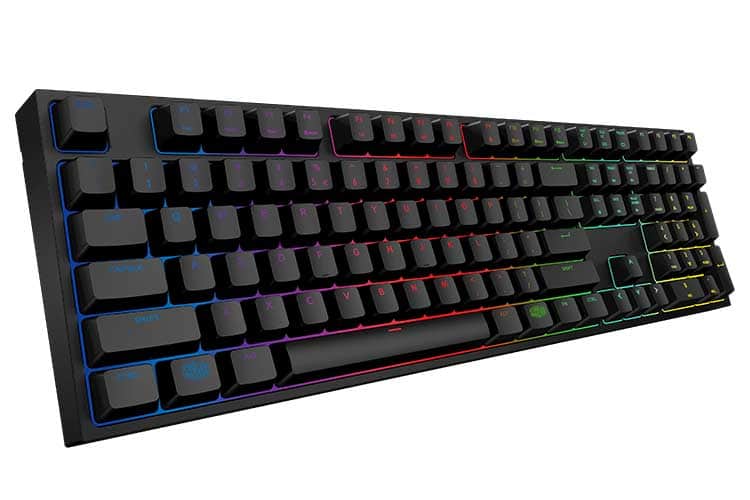 The Cooler Master MasterKey series is an evolution of the Quickfire design. They embody everything that the Quickfire stood up for but incorporated upgrades to make it more competitive in today's mechanical keyboard market.
Some of the improvements found on the MasterKey series include thicker PBT keycaps which are considerably higher-quality than the stock ABS plastic keycaps that come with the Quickfire series. In addition, these keyboards feature advanced N-key rollover and 32-bit ARM Cortex Processor, and in-depth software customization. 
And, of course, the design of the MasterKey has been updated for a more modern look. The MasterKey series is designed for those who value performance over aesthetics.
Cooler Master Master Keys Series Keyboards
Cooler Master SK Series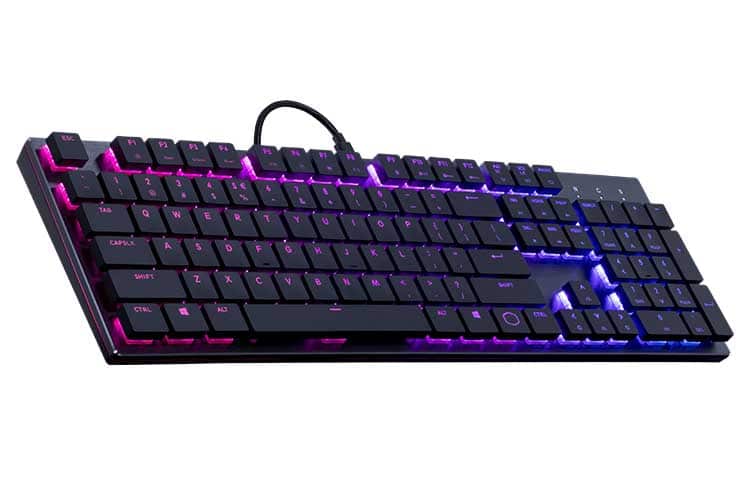 Cooler Master's SK series offers a different take on their traditional gaming keyboards. Unlike the previous two series that we have talked about, the SK series features Chery MX low-profile switches as well as wireless features on some models. It also features a brushed aluminum top plate for an even more premium look.
The low-profile switches found on the SK series give these keyboards an entirely different feel. They have a shorter travel distance, similar to laptops. However, the key response and reliability will be closer to traditional MX-style switches. In addition, the look and feel of the keycaps will also be entirely different.
The SK series features the SK621, which is Cooler Master's 60% keyboard. This size is the smallest and is even smaller than the already compact TKL size. And given that it is a wireless keyboard. the SK621 is a perfect companion for those looking for a sleek and minimalistic-looking keyboard or a compact travel/portable keyboard.
Lastly, the SK series has all the features that consumers come to expect from the brand. They have good RGB lighting, software support, and a 32-bit ARM Cortex. Overall, the SK series perfectly combines aesthetics with performance. 
Cooler Master SK Series Keyboards
Cooler Master CK Series – Brushed Aluminum Floating Keys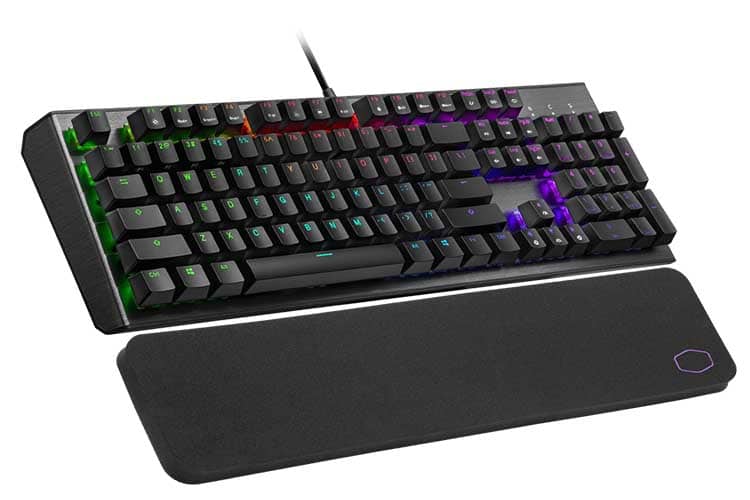 The CK series is Cooler Master's take on a more traditional gaming keyboard. It features a brushed aluminum plate as well as floating keys which help make the RGB backlight shine brighter. It is also the only Cooler Master series that features a removable wrist rest.
Also, unlike the other Cooler Master keyboards. the CK series is generally flashier in terms of its design. Of course, it is still simpler looking compared to the rest of the competition. But compared to the Quickfire and Masterkeys series, for instance, the CK has a more complex design.
Aside from its aesthetics, its internals is mostly similar to most of Cooler Master's products. This means that consumers can expect the highest performance from these keyboards.
Cooler Master CK Series Keyboards
Cooler Master MK Series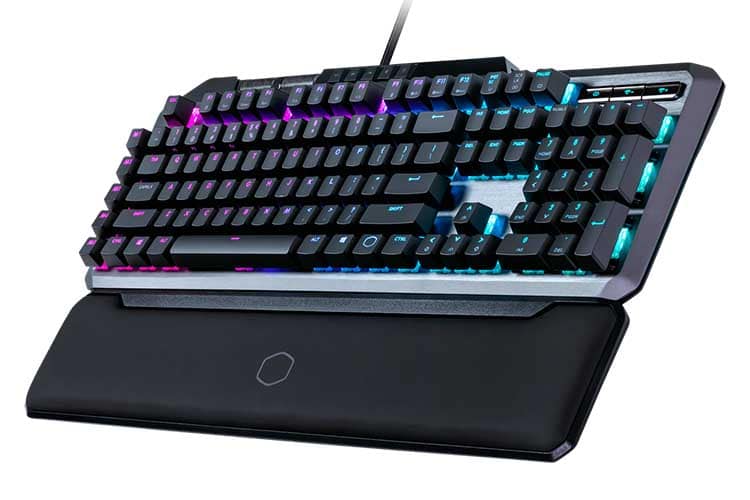 Cooler Master's MK series is more of a mixed bag. Unlike the other products in Cooler Master's keyboard lineup, the MK series is composed of different types of keyboards.
The MK850, for instance, is a high-end keyboard that features Aimpad technology. This feature allows the keyboard to simulate the feel of traditional gamepad analog sticks on the areas such as the WASD keys.
The MK series also features the MK110, which is Cooler Master's entry-level keyboard. It does not feature mechanical switches and instead features hybrid membrane and mechanical switches.
Lastly, the MK series has the new MK721. What makes this entry unique is its rotary encoder/knob. Its overall aesthetics also resembles custom keyboards more than traditional gaming keyboards.
Overall, the MK products are unique and explore tons of ideas that the other Cooler Master keyboards do not dare to cover.
Cooler Master MK Series Keyboards
MK850

Mechanical Gaming Keyboard

MK730

Mechanical Gaming Keyboard

MK110

Mechanical Gaming Keyboard

MK721 Mechanical Gaming Keyboard
Do Pros Use Cooler Master Keyboards?
Cooler Master has always been a supporter of Esports. They currently sponsor four Esports teams: All Knights, CASLA Esports, Kaizen, and Polaris. 
All Knights
View this post on Instagram
All Knights are known in the field of League of Legends because they have already joined different big Esports tournaments not only in the United States but also around the world. This Esports team was founded in 2019, yet they didn't hesitate to compete with various players and teams who've been in the Esport community since then. 
With their courage, determination, and skills, they were crowned as the new Latin American champions after they won in the LLA 2020 Opening Season. 
CASLA Esports
View this post on Instagram
CASLA Esports is a sports division of the Athletic Club San Lorenzo de Argentina. CASLA Esports will serve as a partner of Cooler Master in FIFA and League Of Legends. 
CASLA Esports' recent achievements include bagging first place in the recent LMF 2021 Opening Playoffs, second place in the LMF 2021 Opening, fifth place in the LMF 2021 Closing, and more. 
Kaizen
View this post on Instagram
Kaizen is a Columbian Esports organization that specializes in VALORANT, Counter-Strike: Global Offensive, and Free Fire. Some of their recent achievements include winning first place in the CNCO 2020 Opening Season T1, third-fourth place in the CNCO 2020 Opening Season T2, and third-fourth place in the CNCO 2020 Opening Season T4.
Polaris
View this post on Instagram
Polaris is an Esports team that is based in Peru. Thus, they stand as the Peruvian team of Cooler Master. 
Polaris' VALORANT team is the current champion of the Gamity LATAM Champions. In addition to that, Polaris' women's League Of Legends is also the champion of the Wonder League Champions.
Why Buy Cooler Master Keyboards?
View this post on Instagram
Cooler Master/CM Storm is an incredibly reputable brand. They have been recommended by lots of professional gamers, streamers, and content creators. And with how long they have been in the industry, the quality of their keyboards has already been proven.
Outside of the quality of Cooler Master's keyboards, another major appeal of the brand is their design language. Despite their focus on gaming keyboards, especially on their branding, Cooler Master's designs are some of the most minimalistic looking on the market.
They do not focus on aspects such as RGB lighting and instead focus on the raw performance of the keyboard. Given how professional-looking Cooler Master's keyboards are, they are also able to market them to non-gamers who are looking for a reliable mechanical keyboard.
Furthermore, Cooler Master is a brand that is known to experiment with designs and mechanical keyboard switches. They have previously incorporated Topre switches into their now-discontinued Nova Touch TKL. Aside from Happy Hacking Keyboard and Realforce, no other mainstream brands have utilized these kinds of switches for their keyboards.
Why Should You Look for Alternatives?
View this post on Instagram
Cooler Master is, without a doubt, a very trustworthy brand that produces high-quality gaming keyboards. However, like most gaming-focused brands, Cooler Master does not seem to be keeping up well with the major trends found in today's custom keyboard market.
Some enthusiast-grade features that gamers have been requesting for years, such as hot-swap sockets, are missing from all of Cooler Master's keyboards. And while the Cherry MX switches that they use are very reliable, today's gamers and enthusiasts simply want more options when it comes to mechanical keyboard switches.
For those who are looking for a solid pre-built keyboard that does not need any kind of modifications, Cooler Master/CM Storm keyboards are a great choice. However, for those who want more customization options, we highly recommend checking out what custom keyboards offer.
Which Cooler Master Keyboard To Buy?
View this post on Instagram
For those new to mechanical keyboards or the Cooler Master brand, we highly recommend the Quickfire series. This series is Cooler Master's most recognizable series and has been around in the market since 2012.
These keyboards are well known to be very reliable. Their design and feature set fits almost any use case. And while they do not have the most premium design elements or the most gimmicky features, they have everything that a gamer would need.
Where to Buy Cooler Master Keyboards?
Cooler Master keyboards can be bought directly from the Cooler Master's Official Website. Their products are also available in most mainstream online stores such as Amazon. You can also find them in most physical retail stores.
Brand Keyboard Warranty
Cooler Master offers a one-year limited warranty for their gaming keyboards. Check out Cooler Master's Official Website to learn more.

The KBE team is dedicated to sharing our knowledge and creating useful resources about computer keyboards. This article was written as a team collaboration, combining our knowledge and years of experience using, building and modding keyboards. Meet the team here.