The best thing about mechanical keyboards is how customizable and modular they are. However, some users are afraid to dip their toes into the world of custom keyboards due to the need for various skills, including soldering. However, with the advancements in technology, users no longer have to go through tedious processes to enjoy their mechanical keyboard. 
Hot-swappable mechanical keyboards allow users to instantly change mechanical switches without desoldering, which makes mechanical keyboard building much easier. Hop-Swapping also gives users future-proofing in their current keyboards since they can try out newer switches in the future. 
In this article, we will be diving deeper into hot-swap keyboards. We will discuss all the essential features that users need to know before purchasing a hot-swap PCB or keyboard kit. 
Quick Introduction To Hot-Swappable Keyboards
The selling point of hot-swap keyboards is their ability to let users replace their mechanical switches without desoldering the ones that are currently installed. Their PCBs (Printed Circuit Board) contain hot-swap sockets (usually by companies such as Kailh and Gateron). Older prebuilt keyboards and solder-only PCBs do not have these hot-swap sockets. 
Hot-swap keyboards help save time and money since no special tools are needed to remove the switches. Take them off using a switch puller and pop in a new switch. They can also help newer enthusiasts to find their desired switch instead of being locked into a certain switch. 
In addition, users no longer need to purchase new keyboards if they are tired of their current switch. This can help them save tons of money since switches are generally less expensive than fully built keyboards.
The concept of hot-swap keyboards was previously exclusive to custom keyboards. However, brands are now slowly adapting and are implementing the hot-swap design into their keyboards. Some notable examples include Logitech G and Glorious.
Are All Mechanical Keyboards Hotswappable?
The hot-swap keyboard technology is very remarkable. However, not all keyboards have adopted this feature. There are still a lot of mechanical keyboards that utilize a solder-only PCB, and this is due to several reasons.
Gaming brands tend to have proprietary switches, and they do not give a lot of options to consumers and only wish to market their switches. Some companies may also see that giving users hot-swap keyboards may potentially hurt the sales of the different variants of their keyboards.
However, it isn't just with prebuilt keyboards. A lot of custom keyboards also feature solder-only PCBs, and the reason for this is that solder-only PCBs can support different layouts.
With solder-only PCBs, users can select different layouts such as split backspace, question mark layout, and many more. With hot-swap keyboards, this is currently not possible.
For those who are unsure whether their keyboards are hot-swappable or not, we highly advise checking out researching the model number or going to the manufacturer's official website. If the keyboard is an OEM or the user cannot identify the model or brand of the keyboard, we highly advise seeking the help of experts in various online communities. Do not just pull out the switches since it can damage the sockets and switches of solder-only keyboards.
Are All Hot-Swappable Keyboards Compatible With All Switches?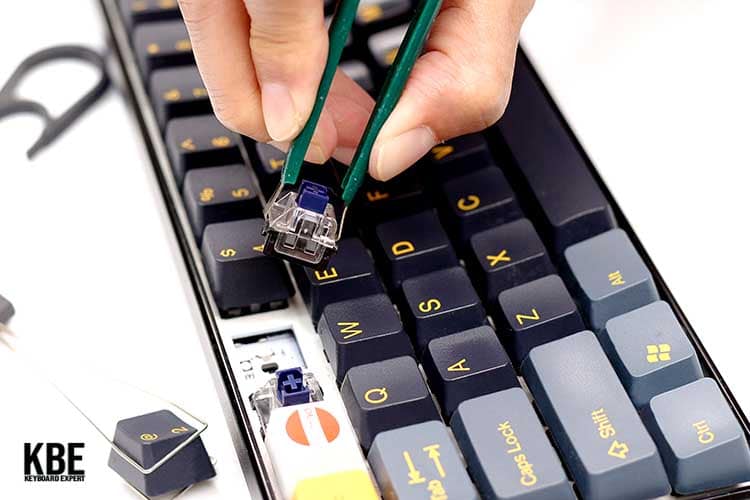 Users and potential buyers of hot-swap keyboards should know that not all hot-swap keyboards are the same. Some are only compatible with certain mechanical switch brands, while others are only compatible with certain types of switches.
Most entry-level keyboards, such as the Rakk Lam Ang Pro (also sold in the international market under a different name), are only compatible with Outemu switches. Other keyboards, such as the Skyloong GK61, are only compatible with optical switches.
In addition, some hot-swap keyboards, such as the Drop CTRL, are only compatible with 3-pin switches. 5-pin switches are still technically compatible; however, irreversible mods have to be done to fit them in these keyboards.
Most hot-swap mechanical keyboards and mechanical keyboard kits in the mid to high-end price range are usually compatible with all sorts of switches. However, if you are unsure of what mechanical switches are compatible with your hot-swap keyboard, we highly recommend asking in forums and checking out the official website of the manufacturer of your keyboard before purchasing any switches.
Can You Convert Solder Only Keyboards to Hot-Swappable Keyboards?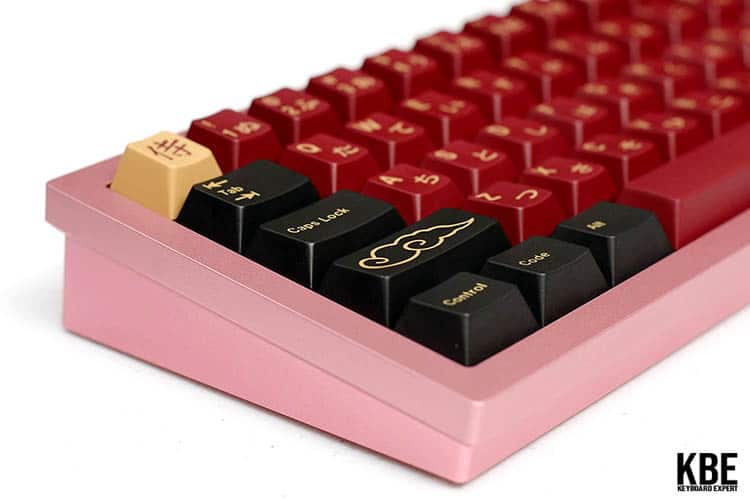 As we have mentioned earlier, there are still a lot of mechanical keyboards and mechanical keyboard kits that come with solder-only PCBs. The good news is that these keyboard kits can still be converted to hot-swap using mill-max sockets.
These mill-max sockets are soldered directly into the PCB, and they are generally regarded as reliable as the hot-swap sockets found on hot-swap keyboards.
The only catch here is that mill-max sockets are quite difficult to install, and they are only recommended for those who have a lot of experience with soldering. However, most keyboard builders will be able to install hot-swap sockets on most PCBs.
Advantages of Hot-swappable Keyboards
Perfect For Both Beginners and Advanced Users
Easy Maintenance
Cost-Efficient
Disadvantages of Hot-swappable Keyboards
Durability/Reliability
Not available on every keyboard
Fixed Layout

The KBE team is dedicated to sharing our knowledge and creating useful resources about computer keyboards. This article was written as a team collaboration, combining our knowledge and years of experience using, building and modding keyboards. Meet the team here.