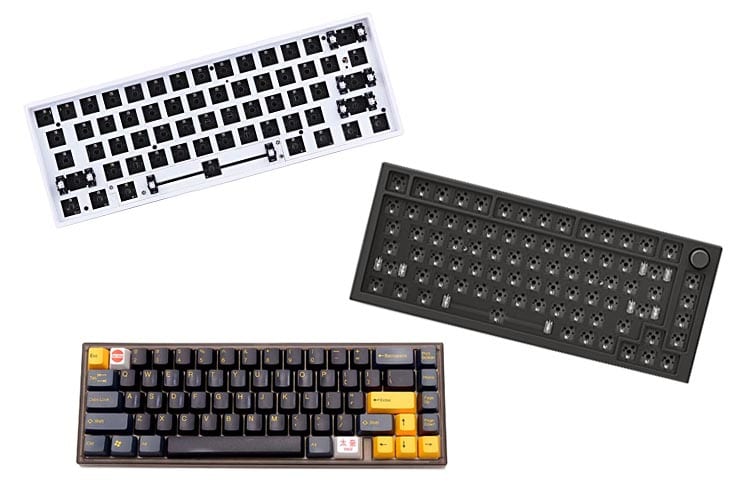 The custom keyboard hobby has taken the world by storm. It has captured the interest of casual users and competitive gamers to celebrities. This trend has prompted the bigger keyboard brands to listen and dive into the custom keyboard market. 
Custom pre-built keyboards serve as the middle ground to pre-built and custom keyboards. They are mass-produced by bigger brands but still capture some of the custom features of custom keyboards. And while they aren't up to par with high-end custom keyboards, they are more available and are a better fit for most beginners. 
The main issue with custom keyboards is their availability. Given the fact that smaller brands cannot meet the demand, custom keyboards come on a first-come, first-serve basis. However, bigger brands are looking to change this by offering custom feature sets with a more affordable and accessible product. 
In this article, we will be talking about what consumers and keyboard hobbyists refer to as "Custom Pre-Built Keyboards." We will be dissecting these keyboards and find out everything that's good and bad about them. And ultimately, we will help consumers decide if they are worthy of their hard-earned cash. 
What are Custom Pre-Built Keyboards?
Custom pre-built keyboards are mass-produced keyboards that mimic the feature set of custom keyboards. As its name suggests, these keyboards are a fusion of pre-built keyboards and custom keyboards. There isn't an official term for these keyboards, but they are simply referred to as custom pre-built by most keyboard communities. 
These keyboards are the middle ground of the two extremes of the mechanical keyboard world. They do not give users as much in-depth customizability as custom keyboards. However, they offer significantly more options than standard pre-built keyboards in terms of modding. 
Most custom pre-builts come preassembled from the factory. All you have to do is to drop in some switches and keycaps. However, more advanced users can further dig into the chassis and tinker around with the keyboard. 
Some of the enthusiast-level features that are found on these keyboards include a hot-swap PCB and screw-in/PCB mount stabilizers. Most companies are also incorporating recent custom keyboard trends such as gasket mounts. 
With all the value that these keyboards provide, they are great alternatives to custom keyboards. However, they still cannot escape the limitations that mass production keyboards face. We will be discussing all these pros and cons below. 
Custom Pre-Built Keyboard Pros
Price and Availability 
The biggest advantage of custom pre-built kits over custom kits is their availability. Custom keyboards are notorious for their availability issues. Unlike most mass produce products, custom keyboard kits are produced in limited quantities. And once the purchase period is over, there are no more ways to get them brand new. 
They can still be acquired via the aftermarket. However, the prices are usually higher due to their rarity. This makes getting into the custom keyboard hobby incredibly difficult. 
This is where custom pre-built kits come in. They are usually produced by bigger brands and are manufactured in bigger batches. This makes it more likely for regular consumers to be able to purchase these kits. 
In addition, most pre-built customs are available via retail stores and online stores such as Amazon. Restock periods are also pretty fast, so there is next to no reason to get them via the aftermarket. 
Also, competition between the major brands is pretty tight in this segment of the market. Everyone is trying to offer the most amount of features for the least amount possible, meaning the overall prices are very accessible, especially to entry-level consumers. 
Compatibility with Mods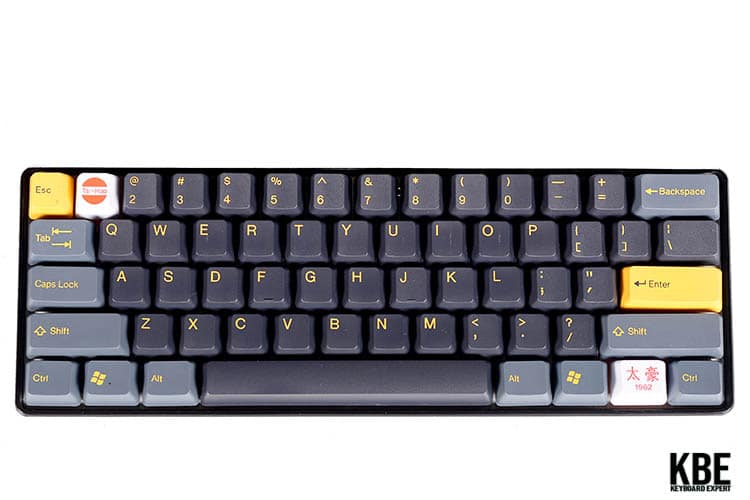 Another advantage of custom pre-builts is their ability to take in most of the mods used on custom keyboards. These include sound-dampening mods (case foam mod, plate foam mod, etc.), switch mods (lubing and filming), and many more. 
While some custom pre-built kits have their limitations (compatibility with certain switches, compatibility with keycaps, etc.), they are still a great way to practice and hone your skills before moving on to more expensive keyboard kits. 
Also, while most prebuilt keyboards may not be good right off the bat, they leave enough room for the user to tweak them. Some entry-level boards can punch way above their price point as long as the user takes the time and effort to mod them. 
Custom Pre-Built Keyboard Cons
Premium Feel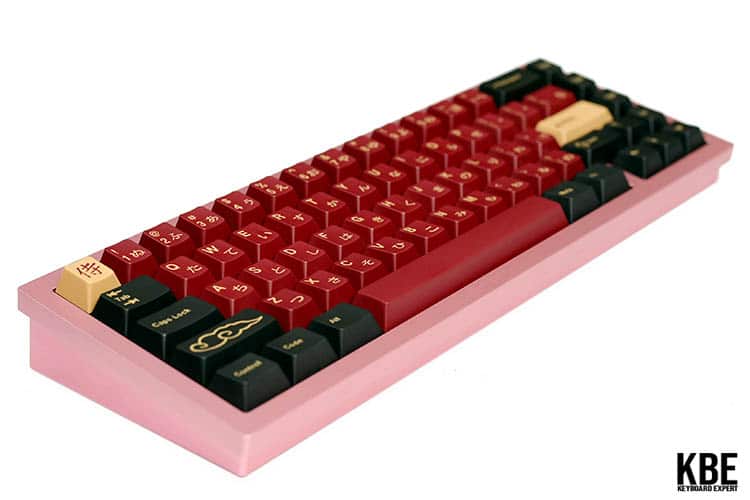 Most mainstream brands that have entered the custom keyboard market have been stepping up their game. Brands such as Keychron and Glorious have offered aluminum cases for their keyboards, making them the most affordable in their class. 
But with that said, there are very few offerings that manage to capture the premium feel of most custom keyboards. The majority of the entry-level pre-built options that you will find are mostly made of plastic. 
In addition, several enthusiast-level features such as brass weights and different mounting options are mostly not found with these kinds of keyboards. Again, the market is rapidly evolving, and brands are quickly learning what consumers want. However, only time will tell if custom pre-builts can truly feel as premium as their custom keyboard counterparts. 
Compatibility with VIA and QMK
Another major downside of the majority of custom pre-builts is the lack of VIA and QMK support. For those who are not familiar with these programs, QMK and VIA are the standard tools to reprogram key bindings, assign macros, control lighting, etc. Instead, each keyboard brand is trying to implement its own software, which is either decent or terrible. 
Lack of South Facing Switches, Stabilizer Compatibility, and Switch Compatibility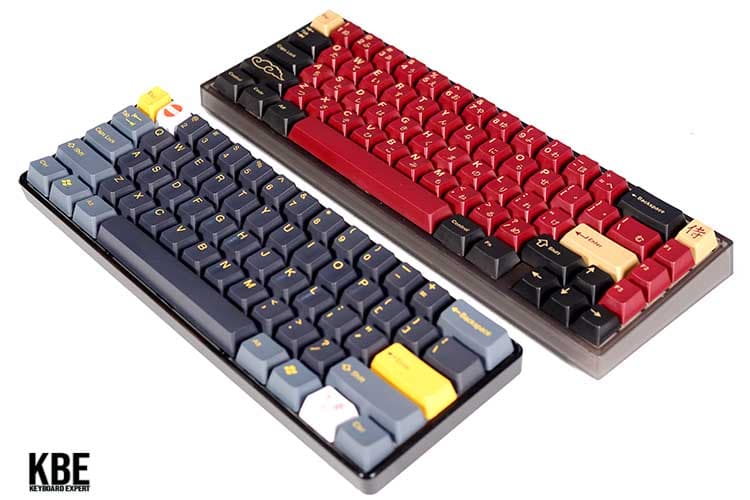 Some enthusiast-level features that are still missing on the majority of custom prebuilt are the lack of south-facing switches, incompatibility with screw-in stabilizers, and incompatibility with 5-pin switches. 
Again, the market is rapidly changing, and brands are becoming quicker to adapt. But at the time of writing this article, most of the entry-level options that you get are lacking most of the features listed here. All of these features are extremely important, and we will explain why. 
North-facing switches are great since they give the RGB backlight better diffusion, which makes the lights appear brighter. However, RGB backlighting has been in decline and is a feature that custom keyboard enthusiasts no longer want. 
In addition, north-facing switches cause interference with Cherry profile keycaps. This is a big problem for those who wish to purchase high-end keycap sets such as GMK and ePBT.
And while there are fixes, the easiest and most hassle-free fix is for the manufacturers to just make their PCBs south-facing in the first place. 
As for stabilizer compatibility, most entry-level options are utilizing plate-mounted stabilizers. While these aren't bad, they are simply inferior to screw-in stabilizers. 
Compared to screw-in/PCB mount stabilizers, plate mount stabs rattle easily and are not easy to mod. And while still doable, they can be a nightmare for new enthusiasts who just want a rattle-free keyboard. 
Lastly, some entry-level custom pre-builts are only compatible with 3-pin switches/plate mount switches. Some of the famous options that are quite notorious include the Drop Alt and all of its variants. 
The problem with this is that they are not compatible with newer 5-pin switches. They can still be modded by clipping the two extra feet. However, we are highly against doing irreversible mods since these switches can no longer be used with future keyboard builds. 
PCB Support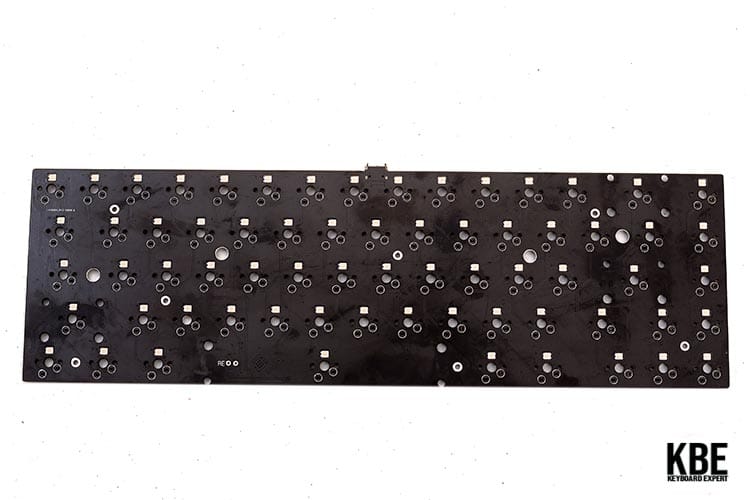 Lastly, most custom pre-builts feature proprietary PCB. While this is mostly also the case for higher-end custom keyboards, some options still offer compatibility with various PCBs. The KBDFan DZ60, for instance, can be used with a number of different builds outside their in-house Tofu series. 
What this means for consumers is that if they find the PCB of their current keyboard to be lacking, then they are out of luck. It also means that users cannot switch out the case material of their keyboard since their PCB is incompatible with anything else aside from the one that comes with the kit. 
The feature set of some custom pre-built PCBs is pretty well-rounded, meaning there is no need to replace them. But for the majority of the entry-level offerings, they leave plenty to be desired. 
Should You Buy Custom Pre-Built Keyboards?
Custom Pre-Builts aren't perfect. However, they are a much-needed addition to the mechanical keyboard market since they still do a lot of things right. 
We highly recommend users who are entering the mechanical keyboard hobby to get custom pre-builts. They will show the user all the ins and outs and serve as the gateway to future custom keyboard builds. They also have the potential to sound great and can even be the endgame keyboard for budget-conscious users. 
Of course, custom pre-builts aren't for everybody. Most advanced users who have already tried building high-end keyboard kits will certainly not be impressed with these offerings. But with how good entry-level pre-built customs are becoming these days, it won't take long before these finally catch up to the expectations of keyboard enthusiasts. 
Custom Pre-Built Recommendations
Glorious GMMK Pro
Epomaker GK61X and GK64X
Keychron Q1 and Other Keychron Keyboards

The KBE team is dedicated to sharing our knowledge and creating useful resources about computer keyboards. This article was written as a team collaboration, combining our knowledge and years of experience using, building and modding keyboards. Meet the team here.