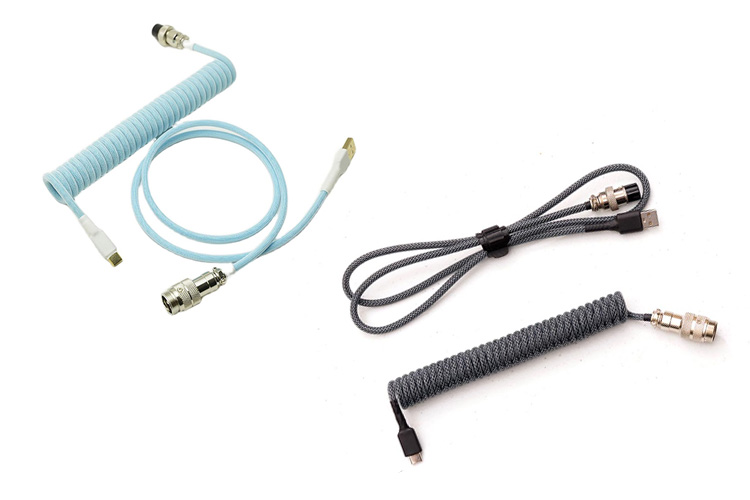 Which is better, the Micro USB or the Type C? Many things come to mind on its benefits and limitations. Aren't they the same in functionality, or does one stand out from the other?
The Micro USB has been with us for years and served its purpose with its rectangular bottom and rounded-edged top. It works pretty fast and is smaller in size than the mini USB. In contrast, the Type C USB is the industry-standard connector that transmits both data and power on a single cable.
Like any consumer, you want to know what fits best to your needs. The last thing you want to do is purchase something and find out later that you have a better option. There is no need for further extensive details on the similarities, differences, and much more; here is a quick guide for any novice. Let's dive into both the Micro USB and Type C, and by the end of your read, you might have the answer you're looking for.
Micro USB Cables in Mechanical Keyboards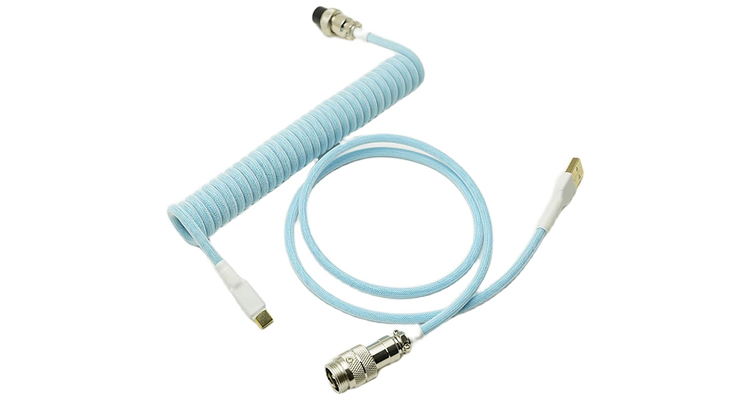 The Micro USB is dubbed to be the traditional cable. It's smaller than the mini, has a rounded top and a flat bottom. Its size is approximately 6.85 x 1.8 mm and is more durable than the old mini USB. 
The Micro USB has a speed of 480 Mbps, but another variety, such as the flatter Micro USB 3.0, is relatively faster. Because it has been used throughout the years, it's still a crowd favorite because it is cheaper, and let's face it, some people stick to the classic. People are mostly done with mini USB and are more aware of the Micro USB, and in comparison, mini USB is considered obsolete. 
Despite innovations for better cables, the Micro USB is still exceptionally preferred by some due to familiarity. If functionality is concerned, it serves its purpose better than the older generation and in fact, new equipment not limited to mechanical keyboards still uses the Micro USB ports.
However, in today's world, more people are drawn to trends. In terms of connectors, the USB type c connector is very popular these days. Another reason for this is that USB type C is said to be more durable than other connectors that have survived the years. Furthermore, USB type C provides convenience when plugging in devices.
Nevertheless, some manufacturers still use micro USB for their keyboards. Brands such as Logitech G Pro X, HyperX Alloy FPS RGB, and Vortex Racer 3 are some of the brands that still use Micro USBs. Therefore, the Micro USB's functionality is still reasonably valued by manufacturers and consumers. And of course, the use of micro USB on some devices like mobile phones was not that long ago, these connectors are not that old.
Pros and Cons of Micro USB Cables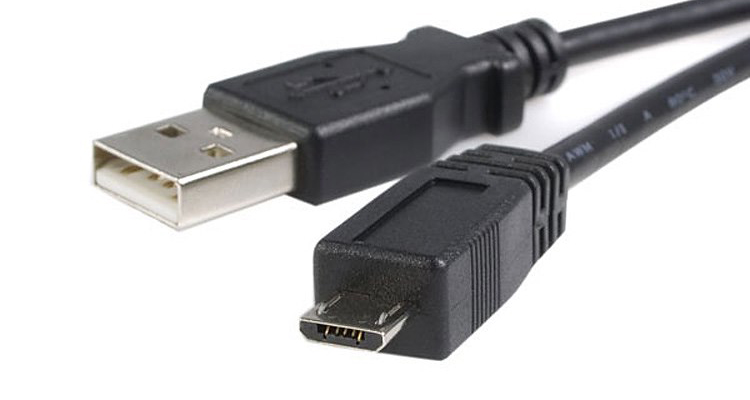 The benefit of using the Micro USB is that it is cheap due to the high supply among many manufacturers. As mentioned, many industries would release new models of their products with micro USB ports, so it's really relatively common. In terms of functionality, it still does the job, such as transferring data and transmitting power inefficiently, far better than the mini-USB.
Alas! Despite the work Micro USB has put into over the years, it is hard not to compare it to USB Type C. One of the cons is that though the speed is relatively suitable, it is slower than the USB Type C. Not to mention the specific orientation when plugging it in. Durability is not as strong as USB Type C; thus, users have to be wary of its use. As technology rapidly progresses, a relatively newer USB becomes a worthy opponent-the USB Type-C.
USB Type-C Cables in Mechanical Keyboards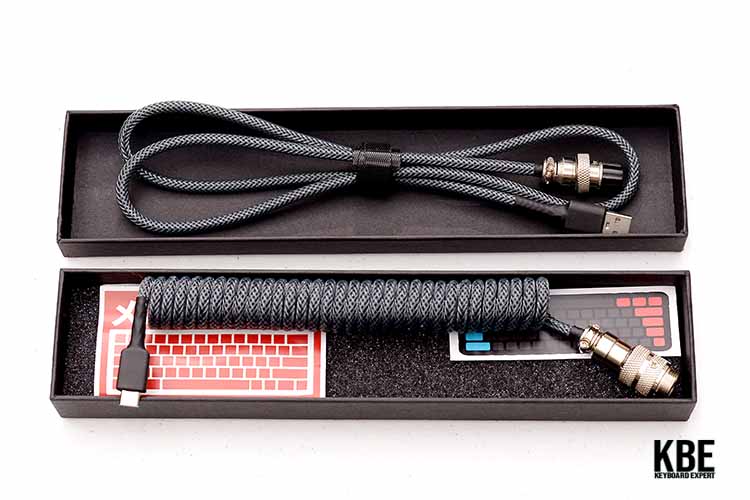 The USB Type-C is transitioning to become the new standard not limited to the mechanical keyboards as it offers way more features and purpose. This industry-standard connector may have varying speeds. Common ones can be as high as 10 Gbps, and newer versions can go higher as 20 Gbps, thus showing promising speed rates in terms of data and power. It's smaller in size, and its symmetrical appearance is aesthetically pleasing and adds the purpose of no specific orientation. A tech-savvy would arguably admire its beneficial functions preceding its older counterparts. Many keyboards now cater to the Type C USB, such as Ractous RTK61, Womer K87, and Royal Kludge RK84.
Pros and Cons of USB Type C Cables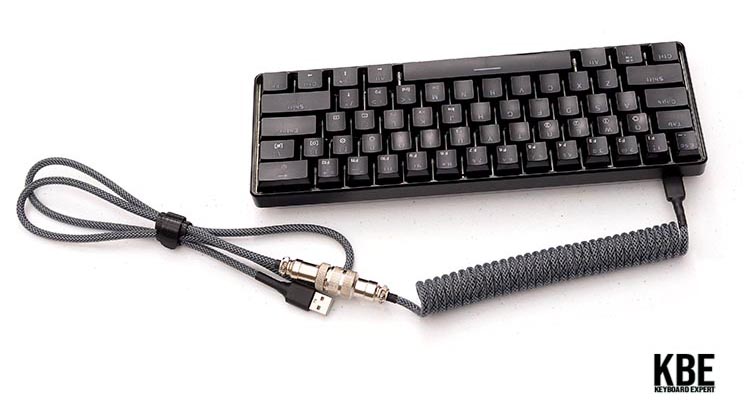 There are advantages of USB Type-C, one of which is its reversibility. It is highly praised as it doesn't take time for mechanical keyboards lovers and tech-enthusiasts to identify which end goes where. In contrast with the Micro-USB, it does not have an up or down orientation. Furthermore, it's universal, which means that you can use it for mechanical keyboards, laptops, and other devices as well as with any operating system. The speed is not only limited to the 10-20 Gpbs range. If you happen to have any compatible thunderbolt peripheral, you can gain a rate of 40 Gbps. It can hold up to 100 watts of power which means it can charge larger devices.  
With every innovation, it has its downsides. Because of its lack of proper definition and labeling, it causes confusion to users. To simply put, it doesn't give out vital information such as transfer rates, power capabilities, and many more. As aforementioned, due to the still high supply of the micro USB, a relative quantity of devices still prefer the Micro USB. Interestingly enough, security may also be compromised as malware can enter the firmware without being detected.
USB Type-C vs. Micro USB – Which is Better?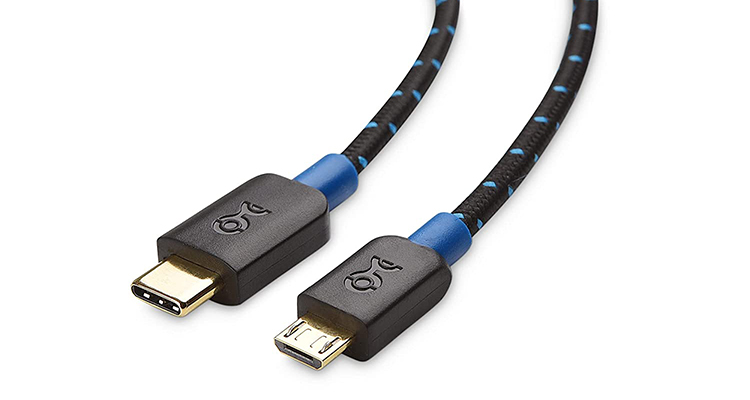 The question still remains, which is more relevant in today's use? It's good to note that technology develops relatively fast, and it was not too long ago that the Mini USB was considered a staple for all tech users across the globe. But as people demand development, we must think about what would not benefit us in terms of functionality and what can be the next new standard. The USB type-C thus becomes a more suitable option as it provides an array of advantages. It precedes far better the older types in terms of durability, speed, power, reversibility, and versatility.
Are There Custom Cables for Micro USB Cables?
With everything enumerated, though USB Type C is paving its way into the spotlight, many are still using the Micro USB. Customizing cables seems like an excellent option to up the ante and would definitely match your mechanical keyboard in terms of function and aesthetics.
Melgeek offers a collection of cables with a variety of colors to choose from. The cable is made of American ATW rubber, its USB is made of aluminum, and its handmade which will entice any tech-savvy that values artistry. Its simplistic style will attract any minimalist.
Hinmatch has an assortment of cables not limited to mechanical keyboards, which is beneficial for anyone looking for a one-stop-shop for every cable need- vision cables, video cables, and many more.
Voxelmods is the artisan of cables, which may be pricey, but their detachable are visually appealing. They offer quality products, and they are even willing to remake your custom cables if there is the slightest damage. They have coiled cables and straight cables, which give a vast list of options, especially if you have a specific preference or style.
 If you enjoy DIY, then Definecables is the online shop for you. They do not only offer pre-made and custom cables. They sell kits and parts for your little passion project.