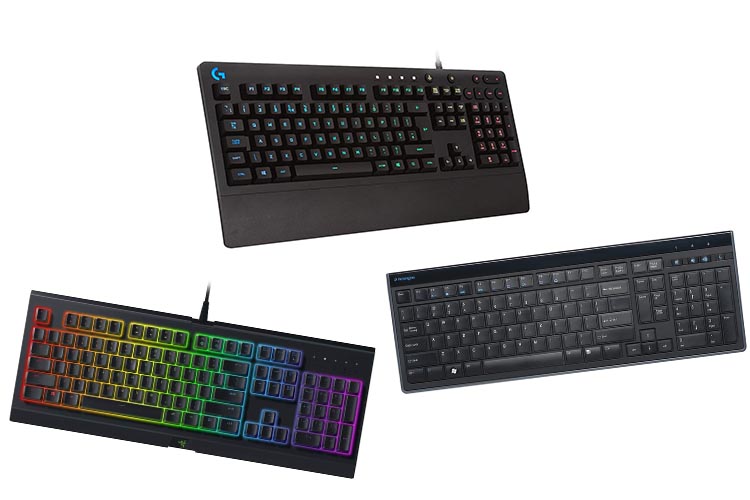 Membrane keyboards often get a ton of flack for being cheaper and less reliable than mechanical keyboards. In today's market, not many gamers and enthusiasts are interested in these kinds of keyboards. However, more budget-oriented consumers are forced to stick with membrane keyboards given their low cost.
Membrane Keyboards are not as durable or reliable as mechanical keyboards. However, they have served countless professionals since the mid-90s and are still widely used today. In addition, various brands have improved their membrane keyboards to make them even sturdier. 
In this article, we will be discussing just how durable and reliable membrane keyboards are. We will be comparing them to mechanical keyboards and discuss some of the myths that have been associated with membrane keyboards. And by the end of this article, consumers should know whether membrane keyboards are good enough for their practical needs or if they should extend their budget to get a mechanical keyboard. 
What are Membrane Keyboards?
Membrane keyboards make up the majority of keyboards in the market. Some users look at membrane keyboards as a stripped-down version of mechanical keyboards.
Instead of utilizing individual switches, they use a membrane sheath to detect keypresses. Check out our dedicated article to learn more about the actuation mechanism of membrane keyboards.
Compared to mechanical keyboards and other types of keyboards, they have a significantly cheaper production cost, largely due to how simpler their structure is. What this means for the consumer is that they can purchase membrane keyboards without spending a ton of cash.
Membrane keyboards were the primary type of keyboard used since the mid-90s. However, since enthusiasts and general consumers weren't very happy with the way these keyboards performed, other keyboards such as mechanical keyboards have reappeared in the market. Membrane keyboards are now primarily only seen in low-cost and entry-level gaming keyboards.
Aside from standard membrane keyboards, there are plenty of different types of membrane keyboards. These include rubber dome switches and scissor switches.
Gaming Membrane Keyboards
In the past, gaming keyboards exclusively utilized membrane switches, mostly because there were no alternatives at the time. Flagship models from brands such as Razer and Logitech G most likely used rubber domes, a more advanced type of membrane switch at the time.
However, since the reemergence of mechanical keyboards in 2010, membrane keyboards have slowly been replaced in the gaming market. Today, membrane keyboards are primarily used in budget models, and they are practically nonexistent in Esports and other professional gaming fields.
With that said, there are still plenty of high-quality membrane keyboards both from professional brands and gaming brands. Examples include Logitech's G213 Prodigy, the Razer Cynosa V2, and the Asus TUF K1.
The biggest perk of these keyboards, aside from their superior build quality, is the software experience. Unlike regular membrane keyboards, these specialized gaming keyboards are compatible with the software and ecosystem of these brands. These make them extremely usable, despite utilizing lower-tier switches.
Hybrid Membrane + Mechanical Switches
Before the expiration of Cherry's mechanical switch patent in 2014, mechanical keyboards were very expensive. The solution that most brands came up with was to create hybrid switches.
These were switches that were still utilizing the membrane keyboard technology but emulated the feel and sound of mechanical switches.
In addition, the lifespan of these hybrid switches was also greater than standard membrane keyboards. This concept never truly took off, especially since mechanical switches became more affordable. However, this was an interesting idea still utilized in most entry-level gaming keyboards from larger brands. Some examples of mecha membrane switches include Razer's Ornata V2.
Membrane Keyboard vs. Mechanical Keyboard Durability/Lifespan
Mechanical keyboards are objectively more durable than membrane keyboards. This is due to a lot of factors. But the most obvious one is the lifespan of the keys.
HP, which manufactures both mechanical and membrane keyboards, claims that membrane keyboards generally last for up to 5 million keystrokes. On the other hand, mechanical keyboards can last anywhere from 30 million to 70 million keystrokes.
In addition, mechanical keyboards utilize individual mechanical switches for each key. This means that those figures apply to each individual key, while the 5 million keystroke figure applies to the entire keyboard for membrane keyboards. Users will be replacing their keyboards long before the switches ever fail.
And if the switches ever fail, they are easy to replace on mechanical keyboards. Some modern mechanical keyboards even offer hot-swap keys, which allow the users to instantly replace them to alter their feel or replace them if they ever become faulty.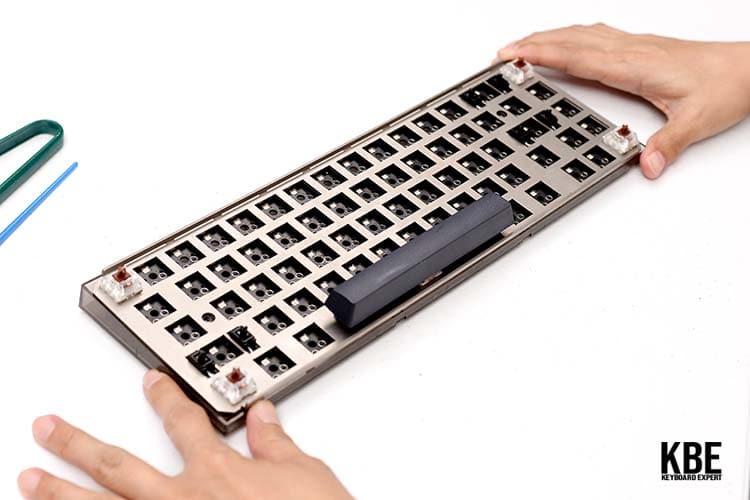 Another thing to consider is the build quality of these keyboards. Mechanical keyboards often have a more complex structure and have different components, including a plate, chassis, PCB, and switches. All of these combined create a very solid and robust keyboard.
On the other hand, membrane keyboards tend to utilize cheaper and simpler components. And as a result, they are lighter and can break easier.
One perk that membrane keyboards have is that they are resistant to spills. Since they do not have metal switches parts inside, most will be perfectly fine after a spill. But aside from that, mechanical keyboards are without a doubt more durable and reliable than membrane keyboards.
How Often Do Membrane Keyboards Break?
Despite being less durable than mechanical keyboards, membrane keyboards won't just suddenly break during regular use. Membrane keyboards, especially those from reputable brands, can still last a couple of years.
However, cheaper mechanical keyboards that OEM brands mass-produce will generally not do well. Aside from the issues that the keys can encounter over time, the entire keyboard can easily fall apart due to cheaper materials.
Should You Buy Membrane Keyboards?
Given how affordable entry-level mechanical keyboards are these days, it is a no-brainer to go for mechanical keyboards. However, membrane keyboards are a decent choice if you are on a budget, and they are still capable of doing the job and can potentially still deliver a good typing experience.
For those purchasing membrane keyboards for gaming, we highly recommend going for keyboards that reputable brands manufacture. Not only will you be getting strong warranty support, but you will also be getting access to the same software used by their higher-end mechanical keyboards.
In addition, we highly advise going for membrane keyboards that utilize hybrid membrane + mechanical switches. These will give the user a longer-lasting keyboard while also giving a better typing and gaming experience.

The KBE team is dedicated to sharing our knowledge and creating useful resources about computer keyboards. This article was written as a team collaboration, combining our knowledge and years of experience using, building and modding keyboards. Meet the team here.