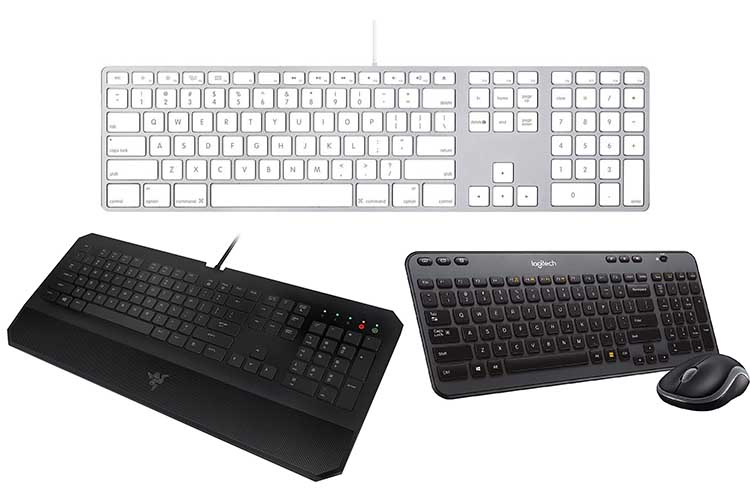 Enthusiasts and mainstream consumers have been paying more attention to the different types of keyboards, largely due to the rising popularity of mechanical keyboards. If you're in the market for a new keyboard, one of the most common types is the chiclet keyboard. The name itself leaves many people asking exactly what a "chiclet" keyboard is, and if it has any advantages over mechanical keyboards?
Chiclet or " island-style" keyboards are a type of membrane keyboard commonly found in laptops, portable Bluetooth keyboards, and even handheld calculators and tv remotes. The small lozenge-shaped keys are usually made of plastic or rubber and are named after the popular chewing gum that has a similar shape. 
In this article, we will be diving deeper into the concept of chiclet keyboards. We will take a look at their history and find out their advantages and disadvantages. And ultimately, this article should help general consumers and enthusiasts learn all the ins and outs of chiclet keyboards.
What Are Chiclet Keyboards?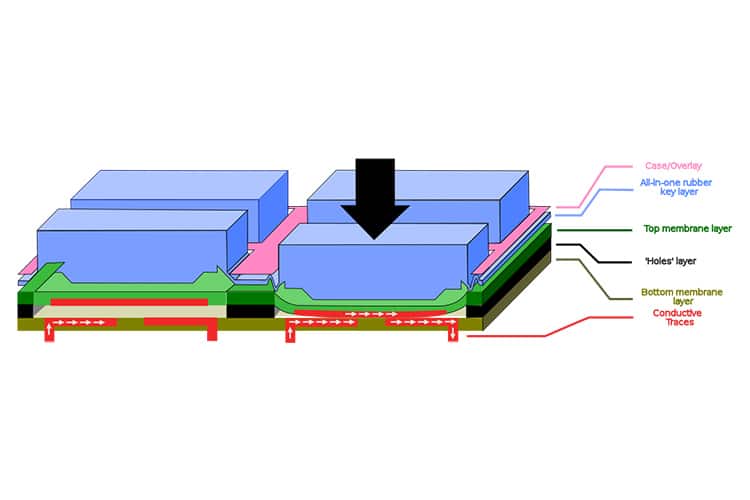 Chiclet keyboards first appeared in the 1980s. They are named after an American chewing gum that was quite popular at the time. Since their introduction, they have been the main choice for laptop keyboards. 
The chiclet keyboard design was primarily meant to be an evolution of membrane keyboards that soon dominated the 1990s. Just like membrane keyboards, they were easy to mass-produce but were still effective and durable options for heavy typists.
In addition, several design elements were made to make chiclet keyboards superior to other offerings at the time. Due to their design, dust and other small particles are less likely to be stuck in between the keys. They were also generally waterproof since they are not utilizing mechanical keys that relied on metal-to-metal contact that could oxidize due to water damage.

Even today, chiclet keyboards are still the go-to options for manufacturers even though there are many more popular switch types, such as mechanical switches.
Products That Use Chiclet Keyboards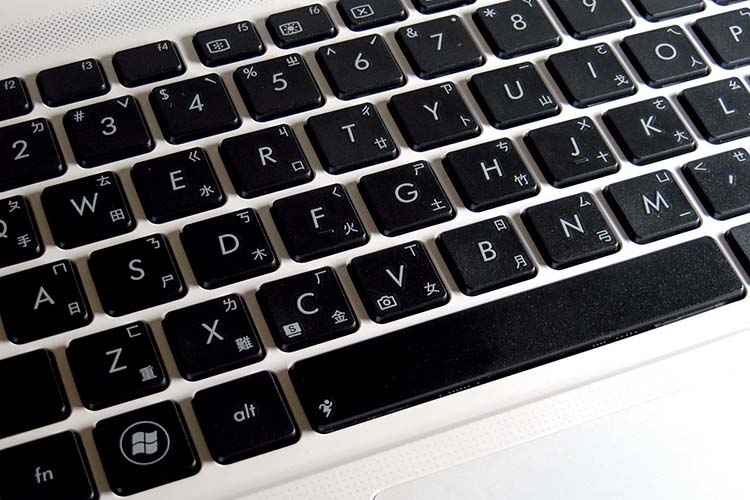 Chiclet keyboards are very common in laptops. Everything from consumer-grade laptops to high-end gaming laptops utilizes some form of chiclet keyboard. Some models use a modified version of chiclet keyboards, known as scissor switches.
In addition to laptops, the chiclet keyboard technology can also be seen on various portable keyboards. Logitech's offerings, for instance, primarily use chiclet keys.
Gaming brands have also experimented with implementing the chiclet keyboard technology into their keyboards. Some of the well-known models include the Razer Deathstalker (discontinued).
But with that said, chiclet keyboards have not been very successful in the gaming keyboard market. This is primarily because many companies prefer using mechanical switches, and others have also experimented with other switch types such as Hall Effect keyboards and optical switches.
It also doesn't help that brands have started producing low-profile mechanical switches to appeal to those who want an experience similar to chiclet keyboards.  Outside of gaming peripherals, chiclet keyboards are still pretty much the go-to option for laptops and portable Bluetooth keyboards.
Are Chiclet Keyboards Considered Membrane Keyboards?
Chiclet keyboards are a modified version of membrane keyboards. Several design aspects give them their low-profile portable design and tactile feedback.
The main difference between the two keyboards is that chiclet keyboards utilize an extra upper membrane and a buckling mechanism for their tactile feedback. Aside from that, chiclet keyboards share the same upsides and downsides as membrane keyboards. We will be talking more about these later in the article.
Advantages of Chiclet Keyboards
The main advantage of chiclet keyboards is their tactile feel. Compared to traditional membrane keyboards, chiclet keyboards have better feedback, creating a better typing experience.
Several users in the community even claim that they can type faster on chiclet keyboards than on mechanical keyboards. While this is due to many factors, it proves that chiclet keyboards work well with a wide variety of consumers.
In addition, chiclet keyboards are known to be quiet, and they still produce an audible sound but are not enough to annoy anyone close to these keyboards. This makes chiclet keyboards great for use in public places such as cafes and libraries.
Lastly, the internals of chiclet keyboards does not require complex components. This is why a lot of external chiclet keyboards are lightweight. It also gives manufacturers plenty of room to add components such as a Bluetooth module, sensors, etc.
Disadvantages of Chiclet Keyboards
Despite all the positive aspects of chiclet keyboards, they are not without flaws. Chiclet keyboards are still essentially membrane keyboards. This means that they are still susceptible to the common issues associated with membrane keyboards.
The first issue is durability. Chiclet keyboards can last users plenty of years. However, they will eventually break due to wear and tear.
And when they do break, they are difficult to repair. For laptops, one broken key usually leads to multiple broken keys, and there is no quick repair, and the entire keyboard has to be replaced.
Another major downside of chiclet keyboards is the lack of native N-Key Rollover and anti-ghosting features. In a nutshell, this means that most chiclet keyboards will be susceptible to ghost presses and various issues when using them for gaming. There will only be a number of keys that you can press simultaneously, and Other keys will no longer register.
Of course, several gaming manufacturers have worked around this issue. But unless you are using a gaming laptop or a gaming chiclet keyboard, you are bound to encounter these issues.
Lastly, the feel of chiclet keyboards is relatively the same, and you cannot customize them or change the way they feel. For the majority of users, this is fine. But for enthusiasts who are very critical of how their keyboard feels and sounds, chiclet keyboards may be a no-go.
Are Chiclet Keyboards Good For Gaming and Typing?
Chiclet keyboards have been well received in the community. As we have already mentioned earlier, chiclet keyboards have proven good for typing-related tasks. They are still not the best, but they are miles ahead of the mushy membrane keyboards that come with basic desktop computers.
As for gaming, chiclet keyboards are more than usable, even for competitive esports titles. Plenty of users play with the standard chiclet keyboard on their laptops. In addition, some gaming laptop manufacturers add anti-ghosting and NKRO features to mitigate issues traditionally found on chiclet keyboards.
Of course, the only thing gamers should be wary of with chiclet keyboards is durability, and these can break over time and are not rage-proof. Therefore, gamers should be more careful when using their laptop keyboard for gaming.

The KBE team is dedicated to sharing our knowledge and creating useful resources about computer keyboards. This article was written as a team collaboration, combining our knowledge and years of experience using, building and modding keyboards. Meet the team here.