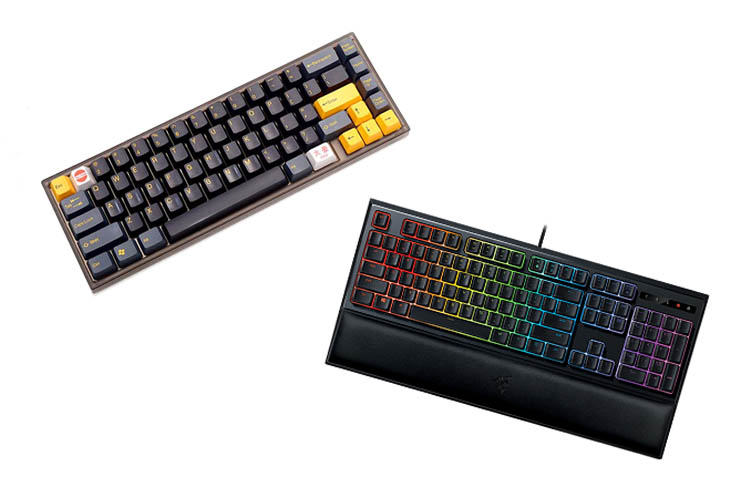 It is a fact that mechanical keyboards are pricey. Thus, it is only natural for different keyboard companies to develop a product that can match the performance of mechanical keyboards at a lower price point. Thus, mecha-membrane keyboards were born. 
Mecha-membrane keyboards have the features of both mechanical and membrane keyboards. This keyboard is made to mimic the superior typing experience that a mechanical keyboard provides. Thus, the mecha-membrane keyboard is the ultimate answer for people who cannot purchase an expensive mechanical keyboard. 
But with that said, many enthusiasts are not convinced that mecha membrane keyboards are a suitable replacement for entry-level mechanical keyboards. And with the emergence of many budget-priced mechanical keyboards, many wonder if mecha membrane keyboards still have a place in the keyboard market.
This article aims to answer that and other frequently asked questions between mecha-membrane keyboards and mechanical keyboards. Thus, by the end of this article, consumers should be able to decide whether a mecha-membrane keyboard or mechanical keyboard suits them and their budget.  
Mecha-Membrane Keyboards – a Quick Introduction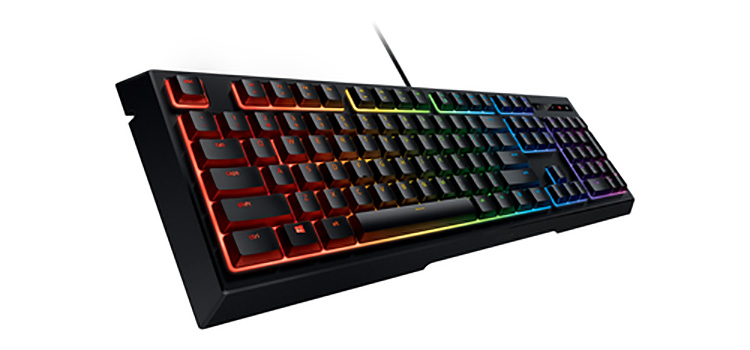 From the word itself, Mecha-membrane keyboards are a hybrid of mechanical keyboards and membrane keyboards. Furthermore, the technology behind mecha-membrane keyboards is not that hard to understand since the main point is that the mecha-membrane keyboard is only an upgraded version of membrane keyboards. 
Also, this keyboard is equipped with rubber dome switches, not mechanical switches. These rubber dome switches then have a built-in clicker mechanism that is shaped like a leaf spring. In this leaf spring, there is an attached slider that provides the mecha-membrane keyboard's tactile feel. In essence, the only feature of a mechanical keyboard that was successfully added to membrane keyboards is its typing feel and sound, resulting in the emergence of the mecha-membrane keyboard itself. 
As easy it may sound, the actual process of the production of mecha-membrane keyboards is an intricate one on its own. In fact, only one company was able to master the technology behind this hybrid keyboard leading them to great success, and that company is Razer. 
The widely-popular tech giant arrived at the idea of combining both membrane keyboards and mechanical keyboards in one keyboard to provide the best possible typing experience at an affordable price.  
Obviously, the more dominant characteristic of mecha-membrane keyboards is their membrane keyboard characteristics. That is also why this keyboard is also referred to as, "upgraded version of membrane keyboards." The fact that only mechanical keyboard's typing feel and sound were the only characteristics present in this keyboard is enough proof that mecha-membrane keyboards are mainly and originally membrane keyboards. 
The Razer Ornata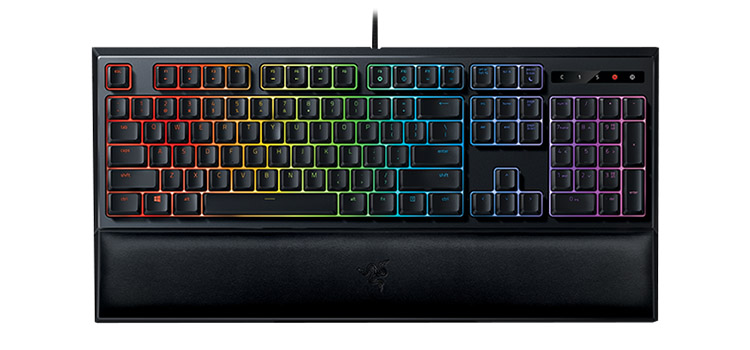 Razer Ornata Highlights
Fully Programmable Keys with On-the-Fly Macro Recording

10-Key Rollover

Dedicated Gaming Mode

Anti-Ghosting Capability for up to 10 Simultaneous Key Presses

Compatible with Xbox One for Basic Input
The Razer Ornata is the only existing mecha-membrane keyboard in the market. Razer Ornata is known for its offered soft cushioned touch paired with tactile feedback that is indeed worth the hype. Its keycaps are also customized. It's shorter than regular keycaps providing a shorter time to register each key press. 
In addition to that, the Razer Ornata has individually programmable backlit keys to please each user's aesthetic needs that can be easily set through Razer Synapse. It does not end there because Razer Ornata comes with an ergonomic wrist rest to ensure comfort no matter how intense the gaming situation is. 
How are Mecha-Membrane Keyboards Different from Mechanical Keyboards?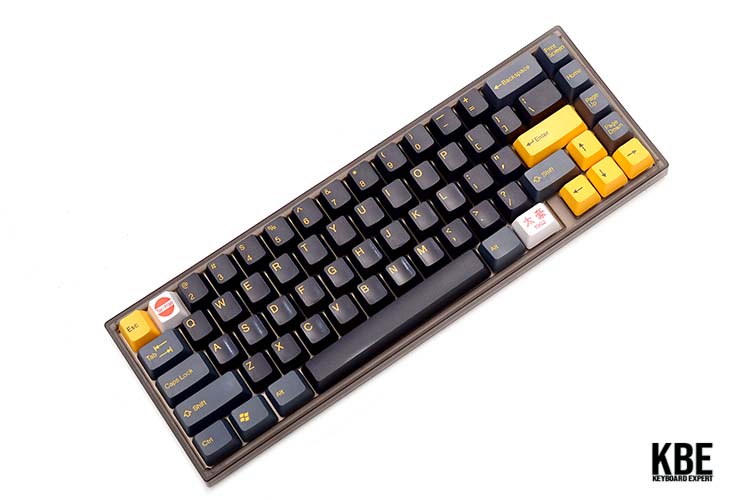 As previously stated, the mecha-membrane keyboard's mechanism is very different from a mechanical keyboard. While a mechanical keyboard provides an individual mechanical switch under each key, the mecha-membrane keyboard still uses the technology of membrane keyboards through the use of modified rubber dome switches.
The difference between the typing experience that mecha-membrane and mechanical keyboards provide lies in factors such as sound, feel, and feedback. While the former was made to mimic the typing experience of a mechanical keyboard, it is still proper to say that the latter stands to have the more superior user experience in terms of sound, feel, and feedback. Of course, this is subject to your personal preference. 
In terms of customizability, nothing beats mechanical keyboards. Mechanical keyboards are known because of how customizable it is, allowing its user to take full control of their keyboards. Unfortunately, mecha-membrane keyboards do not have that feature yet, which indeed widens the gap between their differences. 
Are Mecha-Membrane Keyboards Better than Budget/Entry-Level Mechanical Keyboards?
Although mecha-membrane keyboards are decent alternatives for mechanical keyboards, they will stay as such when compared to mechanical keyboards.
Budget/entry-level mechanical keyboards can offer almost the same features and quality as big brands' high-end keyboards. 
It is indeed a fact that the quality of mecha-membrane keyboards is already guaranteed since Razer manufactures them, and it is no doubt a big advantage. Even then, budget/entry-level mechanical keyboards can dominate mecha-membrane keyboards in terms of their technology, typing experience, and gaming performance.
Mecha-membrane keyboard technology is revolutionary because it combines a mechanical keyboard and a membrane keyboard. However, a cursory evaluation provides that membrane technology is still dominant in mecha-membrane keyboard technology. Point in case, pitting one against the other will only result in the inevitable conclusion that entry-level mechanical keyboards still get the upper hand on many factors such as durability, customizability, and the like. 
It is common knowledge that mechanical keyboards dominate the gaming industry. Even though Razer's mecha-membrane keyboards have the quality, it still lacks features that can come in handy when it comes to gaming that only mechanical keyboards possess. With that, if you are torn in picking which keyboard can be more reliable when it comes to gaming, note that an entry-level mechanical keyboard can provide a better gaming experience.
Can You Replace a Mechanical Keyboard with a Mecha-Membrane One?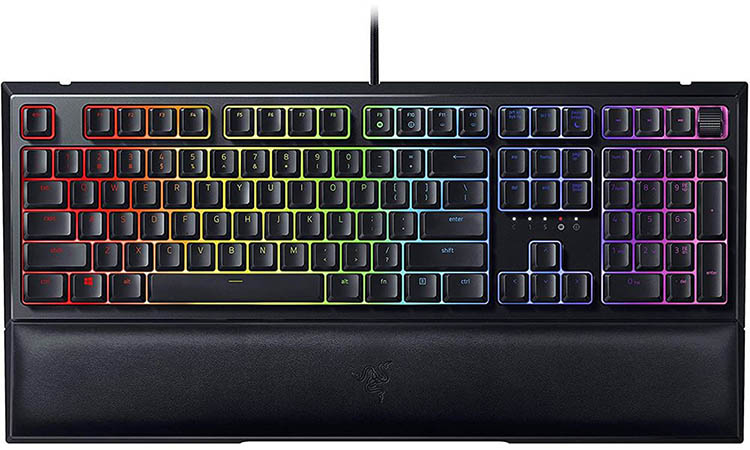 Opting for a mecha-membrane keyboard instead of a mechanical keyboard is a matter of preference. But then, if you already own a mechanical keyboard and you are planning to replace it with a mecha-membrane keyboard, you can experience a significant downgrade, and you can be at a disadvantage. 
The same goes with purchasing a mecha-membrane keyboard for the reason of having a limited budget. Your limited budget can already buy a budget/entry-level mechanical keyboard that can still provide a quality mechanical typing experience at just a very low price. Thus, if your goal is mechanical typing experience, it is best to use budget/entry-level mechanical keyboards over mecha-membrane keyboards.
Can Mecha-Membrane Keyboards Satisfy the Needs of those Accustomed to Mechanical Keyboards?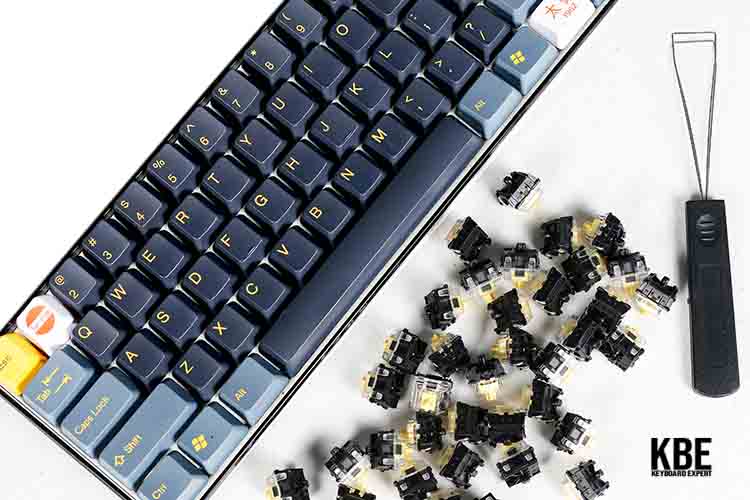 To be honest, mecha-membrane keyboards cannot satisfy the needs of those accustomed to mechanical keyboards. Consumers, especially gamers, who are accustomed to mechanical keyboards tend to be more demanding with their keyboard needs and tend to have a higher standard when it comes to keyboards. Unfortunately, the mecha-membrane keyboard's features are still not enough to match the performance offered by mechanical keyboards.
Thus, if a person accustomed to using mechanical keyboards suddenly switches to using a mecha-membrane keyboard, it is more likely that that person's typing needs will end up as an expectation.    
Summary
Mecha-membrane keyboards are worthy of recognition because of their applaudable features. Compared to the regular membrane keyboards, the mecha-membrane keyboard is far superior and more reliable. Despite that fact, compared to mechanical keyboards, mechanical keyboards still win. 
The technology behind mecha-membrane keyboards is indeed impressive, but it is also worth considering that mechanical keyboard technology also keeps upgrading and enhancing. In fact, budget/entry-level mechanical keyboards are as competent as high-end branded mechanical keyboards. These budget/entry-level mechanical keyboards can also provide a top-tier keyboard experience. 
But then, if you are a person who feels more comfortable in using keyboards under reassuring brands such as Razer, the mecha-membrane keyboard is maybe one of the things among their keyboards that you may consider. Mecha-membrane keyboard's software features and customer support are reliable. Thus, if you want to prioritize those features within your limited budget, then buying a mecha-membrane keyboard does not seem to be a bad option.