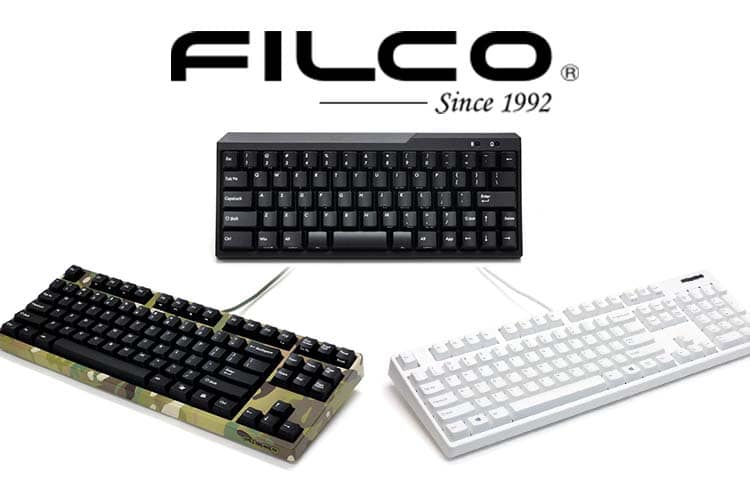 When it comes to mechanical keyboards, Filco is a brand that doesn't ring many bells, especially in the western market. However, they have been in the game for many years and are considered by many enthusiasts to be one of the best options available. If you have never heard of this brand, then you better start learning everything you can about their high-end keyboards. 
Filco is a Japanese keyboard brand well-known for manufacturing some of the highest-end prebuilt keyboards in the market. Their flagship product, the Majestouch 2, debuted in 2011 and has set the bar for high-end mechanical keyboards. They are also very popular in South Korea and are used by countless Starcraft Pro gamers.
Filco is a brand that manufactures mid to high-end gaming keyboards aimed at both gamers and professionals. Some of the characteristics of their keyboards include Cherry MX switches, a clean and minimalistic design, excellent build quality, and high-quality keycaps.
Those features are only the tip of the iceberg. In this article, we will be going through all the essential facts about the Filco brand. We will be going through their complete product lineup, and also, we will go through their brand history.
We will also discuss the reasons for purchasing Filco keyboards and compare them to a few other brands. And ultimately, by the end of this article, consumers should have a good idea about the products that Filco offers.
Filco Brand History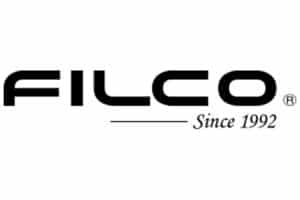 Start-up
Filco keyboards are a Japanese brand manufactured by the Diatec Corporation based in Tokyo's Chiyoda-ku neighborhood. Diatec Corporation was established on June 17th, 1982.
Despite being around for a long time, they didn't have any major breakthroughs until the release of the original Majestouch keyboard in 2004. This keyboard design initially did not gain attention. However, in 2008, the Majestouch became the standard South Korean professional gamers used.
It was during this period that games such as StarCraft Brood War and WarCraft III became extremely popular. Esports was still in its infancy during this era, and the term "Esport" didn't even exist at that point.
Filco Keyboards Mainstream Success
View this post on Instagram
In 2010, the market suddenly shifted into mechanical keyboards. Gaming companies such as Razer and Logitech G adopted this key switch technology and started marketing them towards casual consumers.
With this sudden shift, Filco decided to refresh their product lineup. In 2011, Filco released the Filco Majestouch 2, which has since reached legendary status. Since the release of the Majestouch 2, Filco has released countless variants and improved components, such as their PBT Double-shot keycaps.
With how good Filco's products are, they have managed to capture the interests of enthusiasts. Also, the Majestouch 2 became a trusted tool for many South Korean Starcraft 2 professional gamers, just like its predecessor.
Keyboard Brand Lineup
Majestouch-2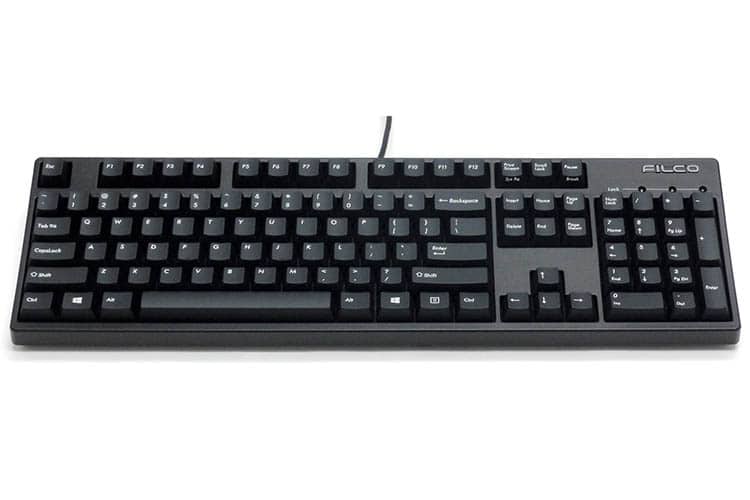 The Filco Majestouch 2 is one of the oldest keyboards in Filco's keyboard lineup. This model was released in 2011, back when mechanical keyboards were not yet mainstream. Despite its age, it is still a very solid keyboard and has everything that a modern gamer or professional would need. It is also the basis for all of Filco's future keyboards.
The Majestouch 2 has a very minimalistic design. It doesn't feature RGB, media keys, volume wheels, or macro keys. Instead, it looks very similar to a typical keyboard. Its aesthetics make it look very professional and will fit in any kind of desk setup.
In addition, the Majestouch 2 isn't about its looks, and this is a keyboard that focuses on performance. The Majestouch 2 is equipped with a wide variety of Cherry MX switches. It is also available in both a full-sized layout as well as a smaller TKL form factor.
However, what sets this keyboard apart is the way that Filco optimized the feel of the keys. The soldering and PCB design of the Majestouch 2 allows it to have a better typing experience than its gaming keyboard competitors.
It is also more reliable since Filco assures that the solder joints won't easily wear off over time. In a lot of ways, the Majestouch 2's minimalistic design and focus on the typing experience serve as a precursor to the custom keyboards that have become popular in today's market.
The Majestouch 2 also has a standard layout and is compatible with almost any keycap set. It also comes with software that allows users to customize the functions of their keyboard.
And lastly, it is compatible with both PS/2 and USB. Using it over PS/2 allows users to maximize its N-Key rollover potential. Overall, the Filco Majestouch 2 is the closest thing users will get to an endgame prebuilt keyboard that works perfectly for any task.
HIGHLIGHTS:
Various Cherry MX Switches

N-Key Rollover

USB and PS/2 Interface Compatibility

Standard Layout
Majestouch 2 S (SilentModel)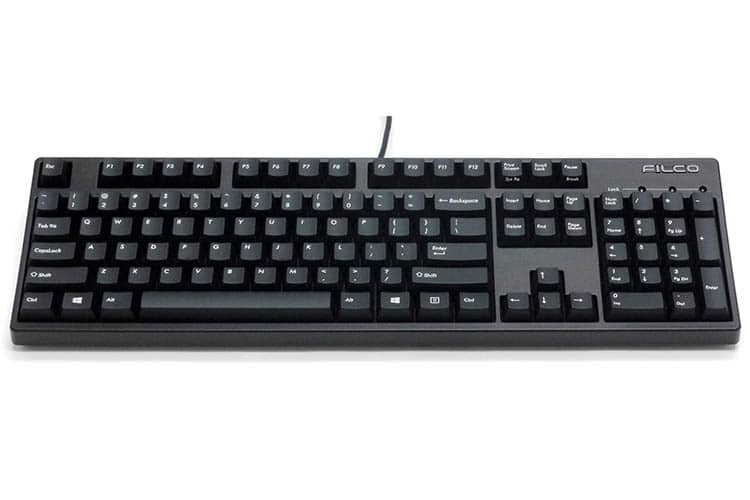 The Filco Majestpuch 2 S is very similar to the regular Majestouch 2. The only difference is that it is utilizing Cherry MX Silent switches. These switches make this keyboard an ideal tool for those who dislike the sound than standard Cherry MX switches make or for professionals who need to work in a quiet environment. 
Aside from this, its switches, the design, build quality, and functionality of the Majestouch 2 S is very similar to the regular model. This means that you can expect the same solid typing experience from the Majestouch 2 on this model.
HIGHLIGHTS:
Cherry MX SILENT Switch

N-Key Rollover

30% Quieter than a Standard Mechanical Switch

USB and PS/2 Compatibility

ASCII Key Arrangement
Majestouch 2SS Edition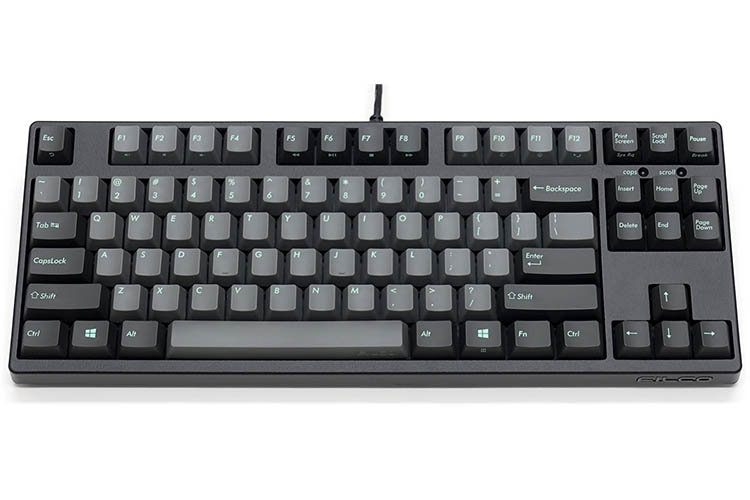 The Filco Majestouch 2SS is an evolution of the Majestouch 2. It features the same durable build quality and excellent typing feel. But this time around, Filco has updated both the aesthetics and the internals of this keyboard.
The most obvious change is its new aesthetics. The Majestouch 2SS now has a gray and black color scheme.
It is also rocking two-tone double-shot PBT keycaps that are higher-quality than its previous offerings.
The other new addition to the Majestouch 2SS is the Cherry MX Speed Silver switches. These have a 1.2mm actuation point and 3.4mm keystrokes, and they are considerably faster than other linear Cherry MX switches making them ideal for gaming. 
And just like the original Majestouch 2, the Majestouch 2SS is available in both a full-size and TKL variant. Overall, the Majestouch 2 takes Filco's best-selling keyboard to the next level.
HIGHLIGHTS:
Double-Shot PBT Two-Tone Keycap

USB and PS/2 Compatibility

N-KeyRrollover

Media Keys and Function Keys

Original Graphite LED Cover
Majestouch Lumi S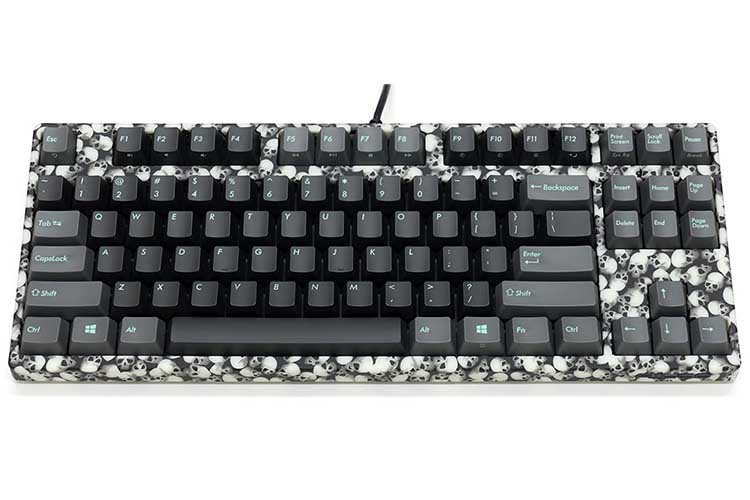 The Majestouch Lumi S is a special edition of the Majestouch 2. What makes this keyboard special is the skull pattern graphic found on top of the keyboard, as well as its luminescent property. These two elements make the Filco look unique compared to the more minimalistic look that most Filco keyboards have.
The keycaps that come with the Majestouch Lumi S are very similar to those with the Majestouch 2SS, and this means that you can expect the same high-quality plastic material and printing used on those keycaps.
The luminescent feature of the Majestouch Lumi S makes it extra special, and this more than makes up for the lack of RGB lighting on Filco's offerings.
The Majestouch Lumi S is available in both a full-sized and TKL variant. They can also be bought with Cherry MX brown, blue, and red switches.
HIGHLIGHTS:
Skull Design

Available in CHERRY MX Brown, Blue, or Red Switches 

USB and PS/2 Compatibility

Media and Function Keys

Graphite LED Cover (Original)
Majestouch Convertible 2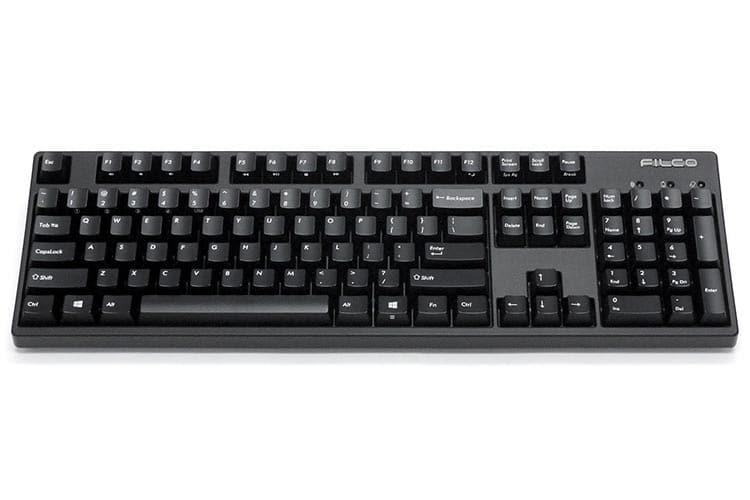 The Filco Majestouch Convertible 2 is a wireless variant of the Majestouch 2. It maintains the high-quality build and typing feel of the original model while also introducing new features. 
In terms of its wireless capabilities, the Majestouch Convertible 2 can connect to four devices simultaneously. In addition, it has a battery life that is rated for up to 6 months. you can also use this keyboard in wired mode to avoid latency issues.
HIGHLIGHTS:
Can Connect and Toggle Four Devices at the Same Time
Features a Long-lasting Battery and Power-Saving Mode

Bluetooth Wireless Connection as well as USB Wired Connection.

Cherry MX Switch

ASCII
Majestouch Stingray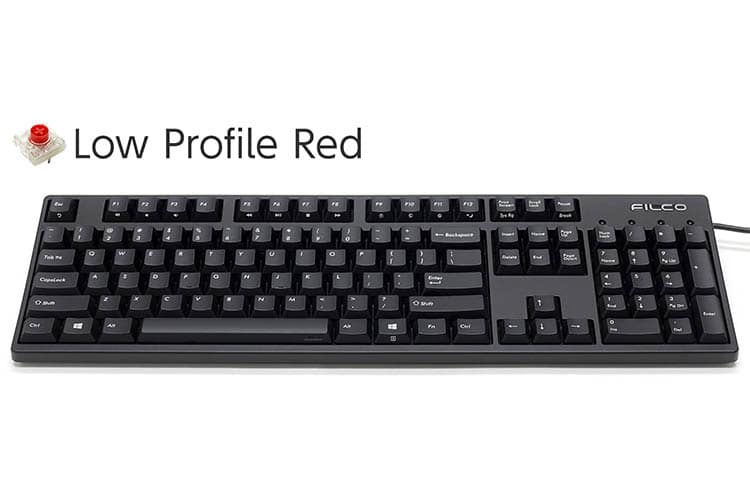 The FILCO Majestouch Stingray is another variation of the Majestouch 2. What makes this model special is its Cherry MX Low Profile switches (total key travel of 3.2mm and a 1.2mm actuation). This allows the keyboard to perform similarly to laptop/chiclet-style keyboards. 
Low-profile switches are perfect for those who cannot get used to the height of standard Cherry MX mechanical switches. They are also more ergonomic than standard mechanical switches. They also have plenty of variety, meaning users can find which switch best fits their tastes.
HIGHLIGHTS:
Minimalistic Design

A Step-By-Step Sculpture Framework

Cable Management

USB and PS2 Compatibility

Rollover with N Keys

Media Keys and Function Keys

Original Graphite LED Cover
Majestouch NINJA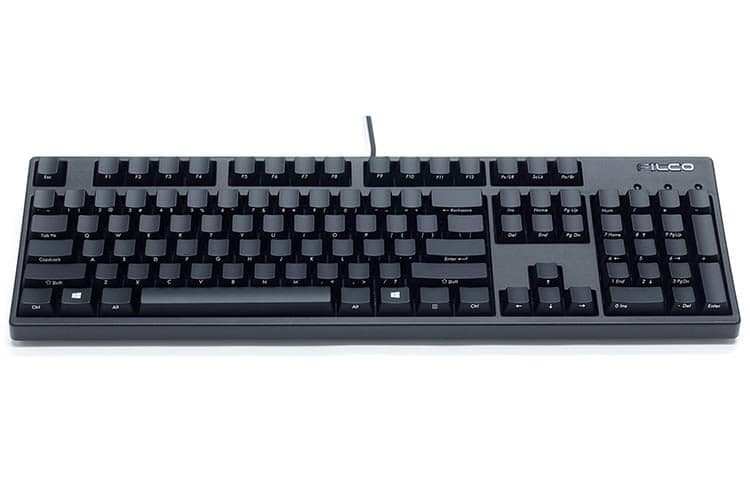 The Filco Majestouch Ninja is another older product in the company's lineup. This keyboard was launched in 2011 and served as a follow-up to the Majestouch 2. The Majestouch Ninja aimed to address the issue that keycaps faced at the time.
Back in 2011, most mechanical keyboards utilized ABS plastic keycaps that had subpar legend printing. These keycaps tend to wear out over time, especially when used heavily. Filco's solution was to create a keyboard that had its legends printed on the sides rather than on top of the keycaps.
The style of the keycaps made this keyboard look very clean. It is also what made the Majestouch Ninja a true stealth warrior. Of course, today, there are plenty of high-quality keycaps that utilize various methods such as double-shot and dye-sublimation.
Even Filco has its own double-shot PBT keycaps. However, the Majestouch Ninja is still relevant thanks to its unique aesthetic.
HIGHLIGHTS:
Cherry MX Brown Switch

N-Key Rollover

Compatibility with USB and PS/2

US ASCII Key Arrangement
Majestouch 2 Camouflage-R and HAKUA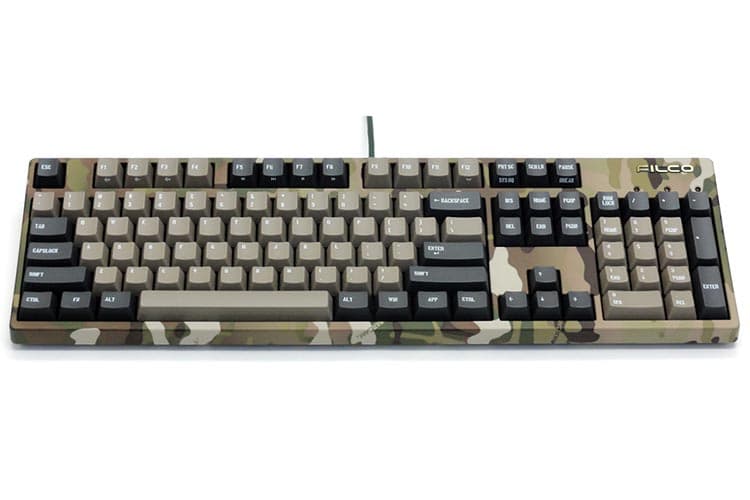 Filco's mechanical keyboards are usually black and have a clean look to them. However, the company has released several special edition colorways to appeal to consumers looking for a more unique-looking keyboard. The two colors that Filco has released are the Camouflage-R and the Hakua.
The Majestouch 2 Camouflage-R features a special camouflage colorway that gives it a unique look. It is also equipped with a special PBT keycap set that perfectly matches the paint job of its case.
The Majestouch 2 Hakua, on the other hand, is an all-white keyboard. All parts of the keyboard, such as the case, cable, and keycaps, are in white. This is currently the only Filco product to be featured in this colorway. Both of these keyboards can be bought in a full-size or TKL variant.
HIGHLIGHTS: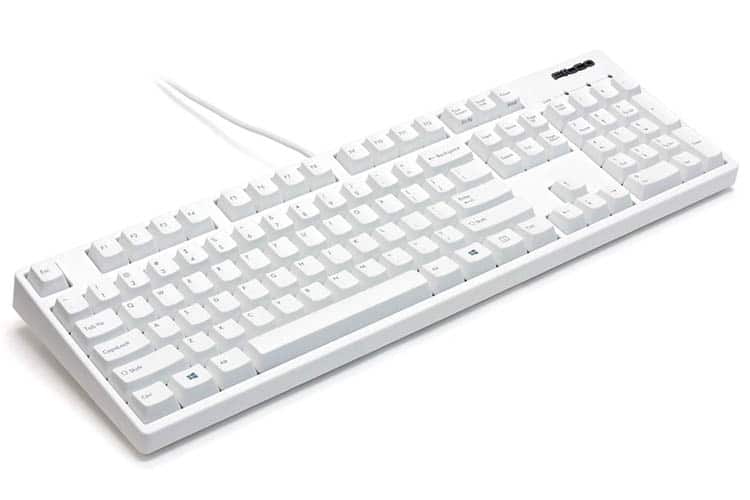 2 Tone Color Keycap with Stencil Text/White keycaps

Camouflage/White Colorway
Comes in Two Form Factors (TKL and Full-size)

Cherry MX Switch

N-key Rollover

USB and PS/2 compatibility

US ASCII Key Arrangement
Majestouch MINILA-R Convertible Series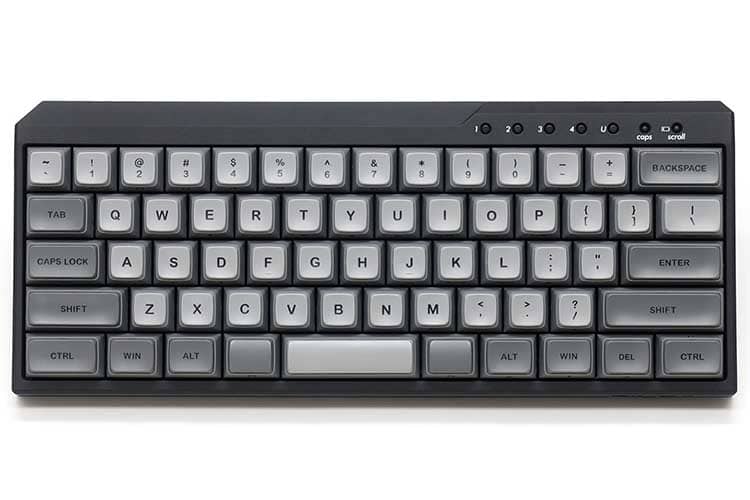 The Filco MINILA series of keyboards is the company's first new design since the Majestouch 2 in 2011. There are several things that make these keyboards unique from Filco's other products.
The first thing that consumers will notice is that it is a 60% form factor. This keyboard size omits the F-keys, Numpad, and arrow keys, making it significantly smaller than TKL keyboards.
Additionally, the MINILA series has an odd bottom row. The space bar is significantly smaller than the standard 6.25U size to accommodate two extra function keys on the left and right of the space bar.
Another interesting thing about the MINILA is its keycaps, and they have a non-standard profile and features additional customizability on the top part of the keycaps.
The latest model in the MINILA series, the MINILA-R Convertible, features Bluetooth 5.1 and can connect to four different devices simultaneously. It also has a USB Type-B cable that enables the USB passthrough found on top of the keyboard.
Despite all the new features and the completely redesigned structure of the MINILA series, the premium typing experience is still maintained. It is equipped with Cherry MX switches and is just as high-quality as the other Filco keyboards.
HIGHLIGHTS:
Bluetooth (Version 5.1) 4 Channel + USB 2.0

Bluetooth Functions are Delegated to a Dedicated Button

Uses a 'Patch Keycap,' a Unique and Comfortable Triple-Color Keycap

Upgraded Layout

Using a CHERRY MX Switch

Using a DIP Switch
Filco Majestouch Tenkeypad 2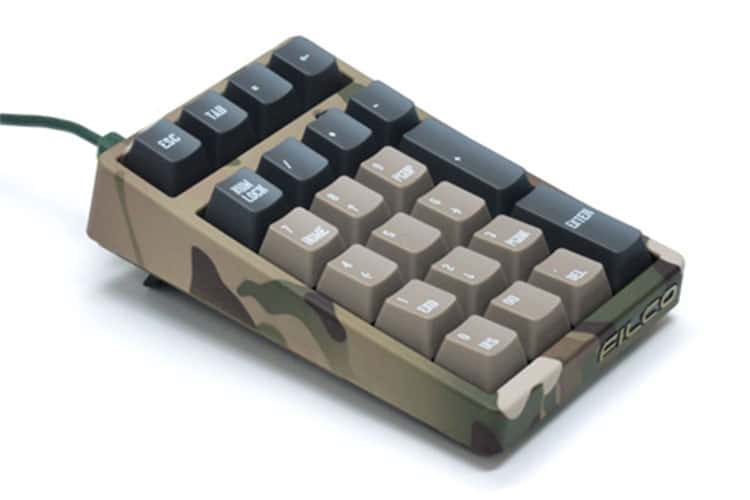 The Filco Majestouch Tenkeypad is an optional accessory for Filco TKL keyboards. It brings back the Numpad functionality that was removed on TKL keyboards to conserve space. The main benefit of this standalone Numpad is that it can be positioned in the left or right part of the keyboard.
It can also be removed when not needed. Also, since it is a separate device, it can be reprogrammed as a Macro pad. The Filco Majestouch Tenkeypad can be bought in a variety of colors and switch options to match your main Filco keyboard.
HIGHLIGHTS:
Numpad Add-On for TKL or 60% Filco Keyboards
Cherry MX Switches
Why Buy Filco Keyboards?
View this post on Instagram
There are plenty of things to love with Filco's keyboards. They design and manufacture their keyboards to perfection, which easily justifies their high-price tag. Furthermore, the way how they prioritize the typing experience of their keyboards easily makes Filco's offerings a step above competing gaming keyboards.
In addition, Filco is not a brand that is easily pressured by the different market trends that have raised over the years. When they introduced the Majestouch 2 in 2011, they had a clear vision for what their future products would be like. And their vision still holds true today, proven by the fact that their Majestouch 2 design still stands strong.
This isn't to say that Filco does not adapt. Over the years, they have introduced new products such as their high-quality double-shot PBT keycaps, wireless keyboards, and smaller form factor keyboards. They have released these products without compromising their keyboards' quality and typing feel.
Another thing worth considering is the design of their keyboards. Their offerings range from clean and minimal to flashy and creative, and there is something for everyone.
Also, since their keyboards do not feature RGB backlighting, their keyboards are compatible with any type of keycap profile.
Cherry profile keycaps, such as the ones used by GMK, are known for having issues with the north-facing LEDs found on most gaming keyboards.
Filco lives up to the standards that are set by other Japanese brands. Everything from the quality to the durability of their keyboards is top-notch.
And overall, Filco's keyboards are considered by many to be worthy of being an end-game prebuilt keyboard.
Why Should You Look for Alternatives?
View this post on Instagram
There are two major reasons to look for alternatives. One is if you truly want a gamer heavy aesthetic, and the other is if you want to enter the custom keyboard hobby.
As we have mentioned earlier, Filco's keyboards have a minimalistic design and do not feature RGB. While this isn't a deal-breaker for most consumers, some may wish to have some sort of lighting for their keyboard.
In addition, Filco keyboards mostly rely on Cherry MX switches. While these are adequate enough for gaming and typing, some users may want more variety from other companies such as Kailh, Gateron, Gazzew, etc.
As for the second reason that we have stated, Filco keyboards do not offer modern enthusiast-grade features. Most models do not offer a removable cable, and all of their keyboards do not feature hot-swap, aluminum cases, and other common custom keyboard trends found in today's market.
These are not necessarily bad. However, Filco's keyboards are simply not meant to be taken apart and customized. So for those who want to get deeper into the mechanical keyboard hobby, custom keyboards are the way to go.
Do Pros Use Filco Keyboards?
Filco does not currently sponsor any Esports organizations. However, their presence in Esports is well known. Countless professional players in South Korea swear by Filco keyboards.
The peak of Filco's popularity was in 2015, back when Starcraft 2 was still a major hit. Here is an album that contains notable South Korean SC2 players that utilized Filco keyboards.
Where to Buy Filco Keyboards?
Filco keyboards can be bought directly from Filco's official website. Their products are also available in most mainstream online stores such as Amazon. And, of course, you can get them via most physical retailers. 
Brand Keyboard Warranty
Filco does not offer a universal warranty. For purchases made outside of Japan, the warranty will depend on their official dealer. Check out Filco's website to learn more. 

The KBE team is dedicated to sharing our knowledge and creating useful resources about computer keyboards. This article was written as a team collaboration, combining our knowledge and years of experience using, building and modding keyboards. Meet the team here.