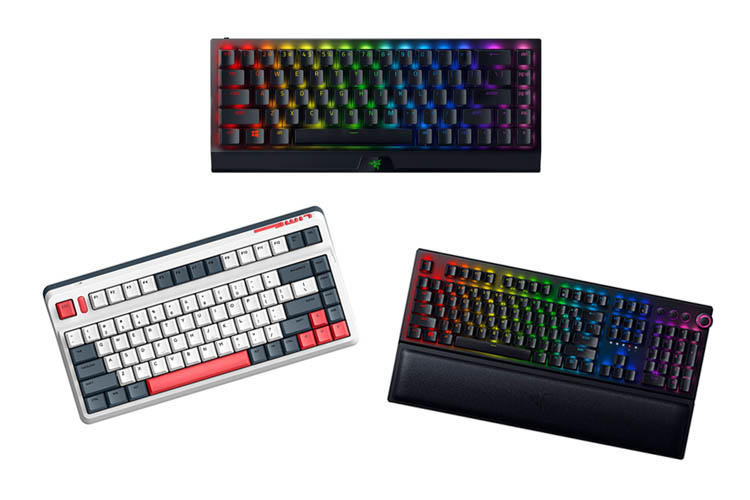 Purchasing a mechanical keyboard can be very daunting. There are lots of different terms and essential information to learn. Not knowing these can easily lead to purchase errors or not getting the best deal available. And while there are lots of resources out there, mechanical keyboards can still be very confusing. 
When purchasing mechanical keyboards, there are a few things to take note of. These include budget, preferred size, aesthetic preferences, preferred switches, other features, and software requirements. Given how expensive keyboards are, proper research is required before committing to a certain mechanical keyboard. 
If you are having trouble with finding your next mechanical keyboard, then you have come to the right place. In this article, we will be discussing the different things to consider when shopping for a new keyboard. 
We'll go through key aspects such as size and build quality. We will also talk about other features, such as wireless features, keycap compatibility, switches, software, and many more.  
How To Choose Your Mechanical Keyboard (Prebuilt Keyboards)
Budget
The first thing to take into consideration when shopping for a mechanical keyboard is your budget. Having a more limited budget also means having fewer options in terms of brands, sizes, features, and key switches. 
Of course, a higher budget doesn't always guarantee a good-performing mechanical keyboard. However, a certain budget is required to get access to great-performing keyboards. We generally recommend spending at least $100 to get a good mechanical keyboard. 
Keyboard Size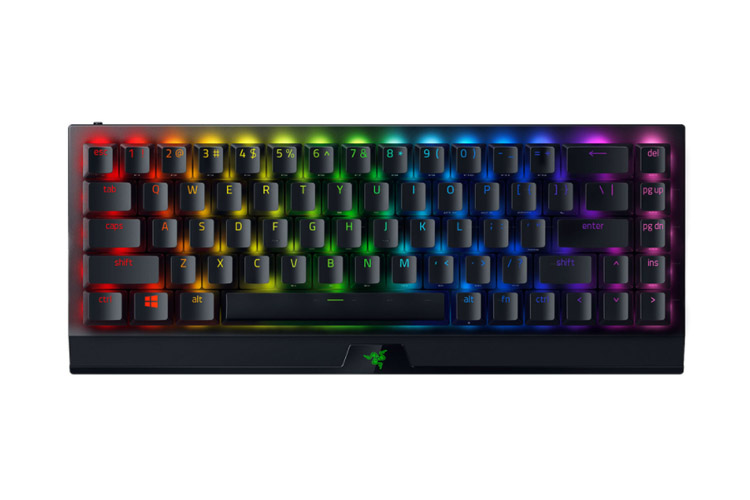 Once you have decided on your budget, the next thing to consider is the keyboard size. For prebuilt mechanical keyboards, they are generally offered in 104 Full-sized, TKL, 60%, 65%, and 75%. The size of the keyboard will highly depend on your use case. For tasks such as data entry and other professional work-related tasks, then Full-sized keyboards are a must. 
However, for users with smaller desks or for those who need more room for mouse movement while gaming, then getting a smaller-sized keyboard is also a viable option. Just take note that some key functionalities are compromised when going for a smaller keyboard. 
With a 60% keyboard, for instance, you are losing the arrow keys, the F-keys, and other essential keys such as the delete key. Also, most users usually go through an adjustment period to get used to the different layers that need to be accessed to regain all the missing physical keys. So again, before committing to a certain keyboard size, make sure that it fits your use case. 
Design and Build Quality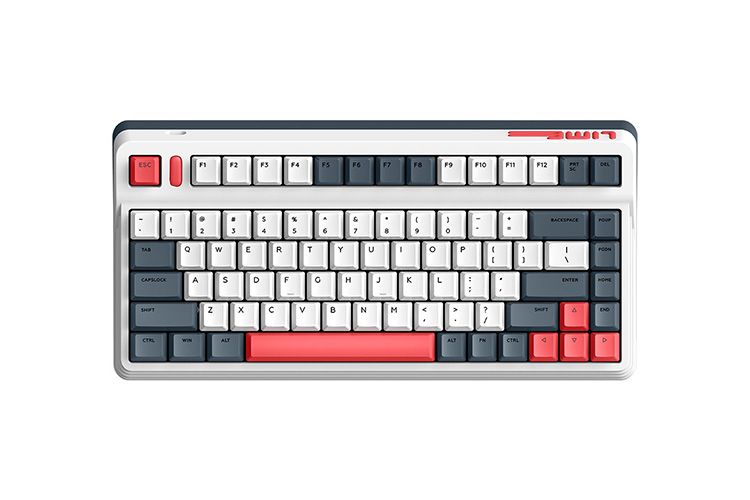 The next thing to take note of is the design and build quality of the keyboard. As with all products, not all keyboards are made equally. Some have an amazing build quality that can survive any kind of situation, while others will fall apart without even touching them. 
Here are some general rules that we like to follow when purchasing mechanical keyboards. The chassis/case of the keyboard must feel very rigid. It must not show any signs of flex or creak. 
The quality of the plastic used must also be high-quality. Most of the specs are listed on the manufacturer's website, so we highly advise giving that a look. 
Additionally, we highly recommend going for an aluminum chassis if possible. Aluminum cases will not flex and will generally be more durable than plastic cases. 
Most brands are also usually affiliated with Esports organizations. So if a certain keyboard is good enough for competitive use, then it will more than likely hold up well enough during casual use, occasional gaming, or competitive gaming.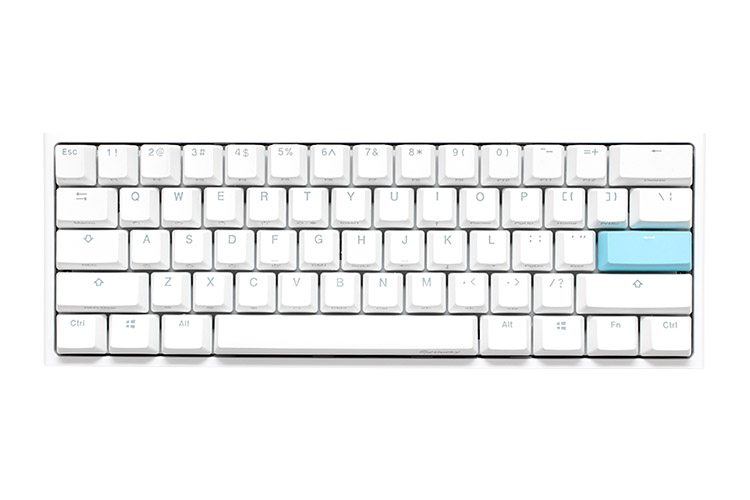 The other thing to take note of is the aesthetics of the keyboard. Mechanical keyboards should look just as good as they perform. Otherwise, users are guaranteed to not use them regardless of how they perform. 
There are plenty of keyboards to choose from. For users who are looking for a  more aggressive-looking keyboard with lots of RGB and other gamer aesthetics, then there are a lot of brands that are producing those kinds of keyboards. But for those who are looking for more minimalistic-looking keyboards with little to no RGB lighting, then there are keyboards that look more professional. 
Another thing to take note of is that some keyboards do not have a detachable USB Type-C cable. This is an essential feature that significantly prolongs the lifespan of any keyboard. So when purchasing a mechanical keyboard, make sure that it has a detachable USB cable.
Switches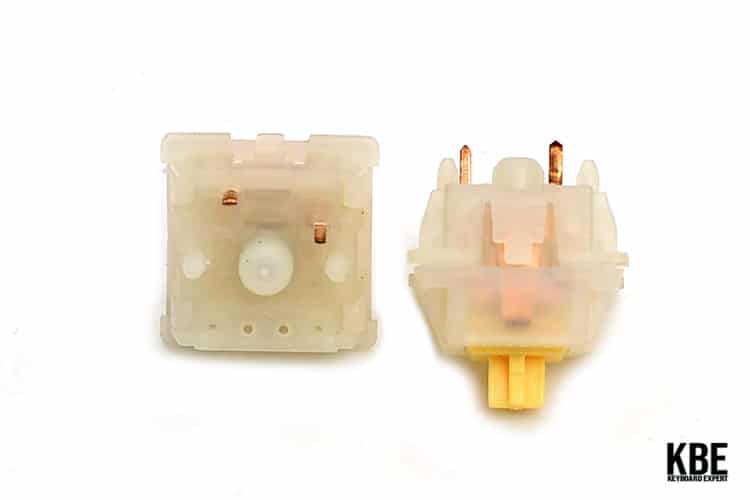 Once you are satisfied with how your keyboard looks and feels, the next thing to take into consideration are the switches. The switches are what primarily determine the typing feel of a keyboard. It is incredibly important that the mechanical keyboard that you chose works perfectly for your intended use case. 
There are generally three types of switches in the market: clicky, tactile, and linear. Without going into too much detail, clicky and tactile switches feature a tactile bump while linear switches travel smoothly. 
All three switch types can be used for gaming and typing. But based on their design, linear switches are generally better for gaming, while the other two switch types are generally better for typing. Before purchasing a keyboard, it is very important to try out different switches that are available. 
If you have little to no experience with mechanical keyboards, we highly recommend purchasing a keyboard that features hot-swappable sockets. These kinds of keyboards allow the user o change the switches without desoldering. 
Having a hot-swappable keyboard would allow the user to explore the different switches available without having to commit to a certain switch type, model, or brand.
The only downside is that most major manufacturers, aside from Glorious, do not have this feature. 
Keycaps and Keycap Compatibility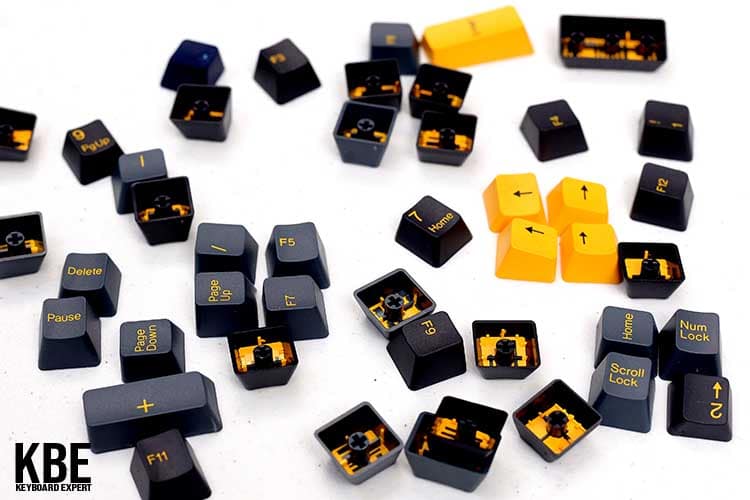 One of the most important things that have been ignored by gaming peripheral companies is keycap and keycap compatibility. Keycaps play a major role in determining how a certain keyboard looks and feels. Therefore it is extremely important that they either feel great from the get-go or can be easily replaced by aftermarket key sets. 
For a very long time, a lot of companies have been using low-quality laser-etched ABS plastic keycaps for their keyboards. These neither look great nor feel great, especially with the gaming font that they used to use. 
Additionally, brands such as Razer loved to use non-standard layouts for their keyboards. This prevented users from buying higher-quality keycaps from other manufacturers. While this has changed in recent years, there may still be some brands that feature non-standard layouts.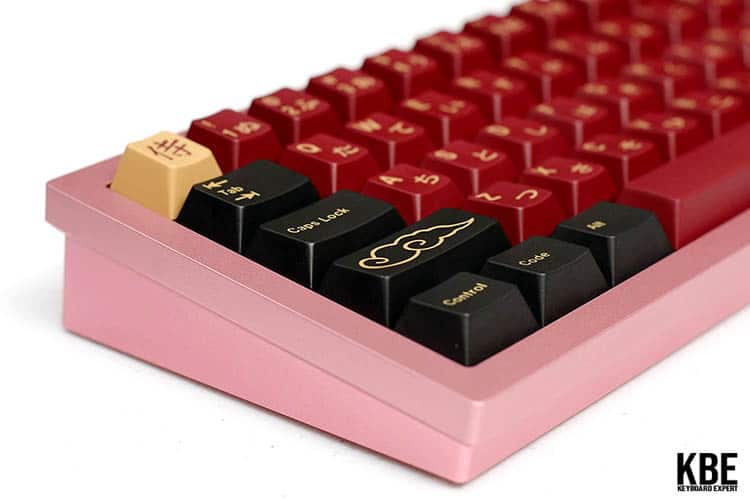 We highly suggest looking for a keyboard that is utilizing high-quality double-shot ABS or PBT keycaps. This ensures that the legends will not fade away. It also ensures that the quality of the keycaps will not deteriorate over time. 
If you wish to purchase aftermarket keycaps, make sure that they are in standard layout or they are compatible with your current keyboard. Also, make sure that the keycaps are utilizing high-quality double-shot ABS or PBT keycaps. 
Thicker keycaps are also guaranteed to sound and feel better. If you already own a high-quality keyboard and want to upgrade your keycap sets, we highly suggest picking up a set from GMK, ePBT, nPBT, Geekark, etc. 
Wireless Features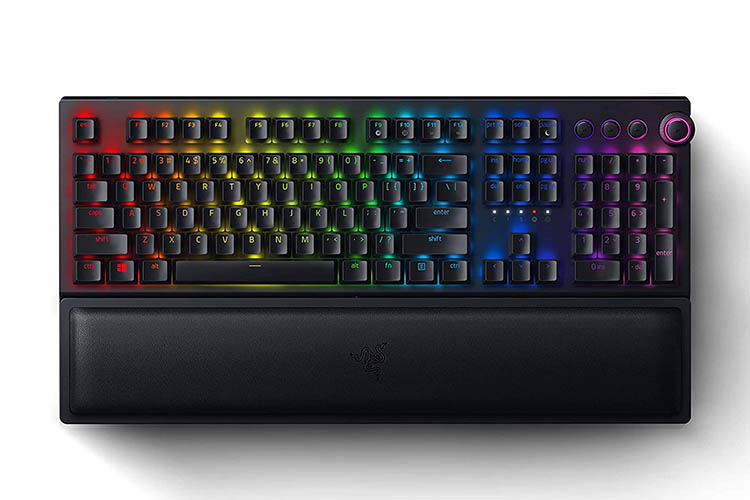 Unlike gaming mice, mechanical keyboards do not seem to be moving into the wireless territory. While there are some keyboards that have wireless features, this does not seem to be a feature that consumers are interested in. 
Again, unlike gaming mice, keyboards remain stationary on your desk. They do not need to be constantly moving around and will never encounter issues such as cable drag. 
Of course, wireless features will greatly help those who wish to travel or use their keyboards in multiple setups. But for the most part, most high-end consumers are not too critical of wireless features. 
In terms of wireless features, most mechanical keyboards feature Bluetooth, 2.4 GHz wireless, or both. 2.4 GHz wireless is highly preferred over Bluetooth since it never encounters any wireless pairing issues and generally has less latency. However, Bluetooth is more convenient since it can easily be paired with any device that has Bluetooth compatibility. 
For gaming, it is highly recommended to use 2.4 GHz wireless. However, for productivity tasks, any of these wireless options should work fine. 
Software
Most keyboards come with software that allows for customization of key functions such as remapping of key bindings, assigning macros, creating different profiles, changing RGB lighting, etc. However, one thing to take note of is that not all keyboards have good software. Some are quite notorious for crashing or failing at doing basic tasks. Of course, these can always be disabled once the initial setup and configuration are done.
However, it would be preferred if the software that comes with the keyboard is decent. 
Some keyboards, such as Ducky's One 2 Series, feature no software. These kinds of peripherals are what are known as "driverless." Most of the basic tasks, such as RGB lighting programming can be done within the keyboard. The only downside with these kinds of keyboards is that they cannot be fine-tuned to match the user's use case or preferences.  However, the experience will be far cleaner compared to most gaming keyboards, since they will never encounter any crashes or software compatibility issues. 
Integration with Other Peripherals 
In addition to the keyboard software, another thing to consider is how well your keyboard ties with the rest of your peripherals. Buying peripherals under the same brand will often yield good results. Essential tasks such as key remapping and lighting can be done with just one software. 
Additionally, for fans of RGB, most manufacturers allow you to sync peripherals under the same brand together. Profiles can also be saved and easily restored on another device. 
Warranty
One final thing that is quite minor but is still worth considering is the keyboard's warranty. Warranty is something that most consumers always seem to take for granted. Mechanical keyboards, especially gaming keyboards, are less likely to encounter issues within the warranty period. However, peripherals will often die when you least expect them to. 
And when this happens, the last thing that you would want is to purchase another mechanical keyboard. So just to be safe, make sure that the keyboard has at least 1-2 years of warranty. 

The KBE team is dedicated to sharing our knowledge and creating useful resources about computer keyboards. This article was written as a team collaboration, combining our knowledge and years of experience using, building and modding keyboards. Meet the team here.