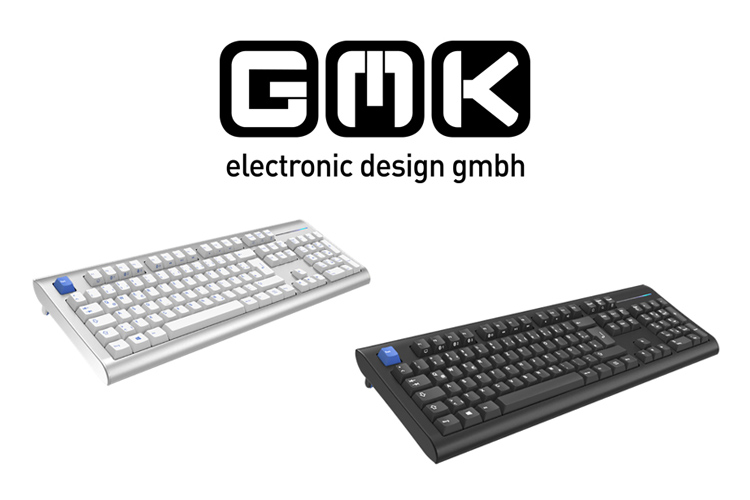 The GMK brand has been synonymous with high-end premium keycap sets. They have set the standard for third-party keycap sets and have established a large fanbase. However, many enthusiasts are not aware of the brand's origins as well as the other products that they sell.
GMK is widely popular in the mechanical keyboard market due to its aesthetic and premium quality custom keycaps. Unbeknownst to almost everyone, the brand is responsible for the birth of the Q100, which is likewise under the GmbH group. Be it the Q100 or their keycaps, owning one of their products is almost a social status in the community. 
GMK has been around for a very long time. And throughout the years, they have created many different products. Their high-end keycap sets are only one of the many products they produce.
And to the surprise of many, GMK actually sells mechanical keyboards. And while they are not as accessible as many of the mainstream keyboard brands, such as Razer, Steelseries, Filco, Leopold, and Happy Hacking Keyboard (HHKB), they are still easier to buy than many of today's custom keyboard kits.
In this article, we will be tackling the GMK brand in more detail. We will be talking about their history and their products offerings. And, of course, we will be helping consumers decide if GMK's products are right for their needs, budget, and aesthetic preferences. 
GMK Brand History 

GMK (Gunther, Meinhardt, and Kredler) Electronic design was founded by GmbH way back in 1992. It is a manufacturer of different electronics ranging from specialized keyboards and other components for computers. GMK was not meant to manufacture custom luxury keycaps that the community nowadays is craving for by its progenitors. The company was intended to be a facility for the GmbH to manufacture electronic parts for the different products they offer, such as PCBs and the like. 
It was only in 2011 that the company started to venture into producing custom keycaps. As for their keyboards, the brand prides itself on its innovative products such as mechanical keyboards with a trackball and a multifunctional keyboard for banking and trading applications – both of which are not available to the consumer market. 
One keyboard that is open for the public is the Q100 by Uniqey – a brand under the GmbH group. The manufacturing of the Q100 is an effort by both GMK and Uniqey. Said keyboard can be purchased with an option of initially customizing its exteriors and even the switches that it will come with before its delivery. 
Both brands are also pioneers in introducing the unconventional 70% layout in the market through the C70. The C70 is a keyboard initially available through Massdrop (now drop) and is equipped with a custom keycap set by GMK and Cherry MX switches. 
GMK in E-Sports
GMK itself has no associations or influence on current E-sports activities. However, some E-sports professionals used mechanical keyboards equipped with GMK keycaps, such as Shahzam's KBD8X MK II with GMK pulse Keycaps. 
GMK Keyboard and Keycap Lineup
As mentioned above, GMK only offers one keyboard to the consumer market: the Q100. However, this collaboration keyboard between the two brands is available on Uniqey's website – not GMK's. Leaving it at that, here are some notes on GMK's products. 
UNIQEY Q100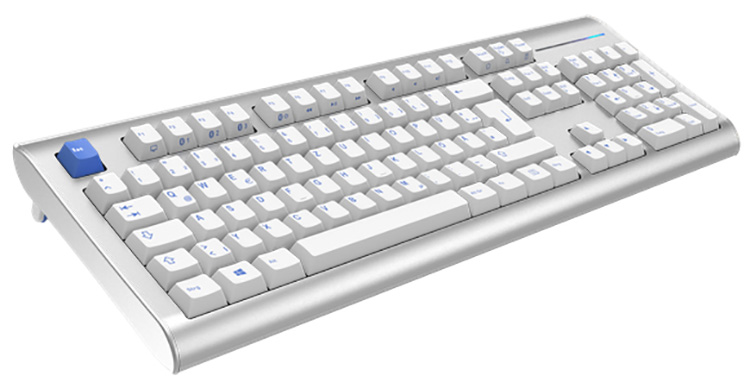 Q100 Highlights
Cherry MX Switches

Aluminum Body

German (ISO) or English US (ANSI)

Customizable via Uniqey's Keyboard Designer

Variety of Side covers

Only compatible with Windows OS

QMX clip for noise reduction
The Uniqey Q100 is currently the only model that is available to consumers. It is a premium keyboard that promises a high level of customizability. It is technically not a custom keyboard, given that it does not have many features found in today's custom keyboard market. It also arrives pre-assembled after purchasing.
However, what makes it a very customizable keyboard is the fact that Uniqey allows users to configure their keyboards and change various aspects, such as the color, in their keyboard designer.  Some of the basic specs of the keyboard include a full-sized layout and a full aluminum case. Buyers can also opt for a wooden side cover.
In addition, the design of the keycaps can also be configured. However, it is not clear if these keycaps utilize the same materials used in GMK keycaps. Buyers can select between different Cherry MX mechanical switches for their build.
One unique feature of the keyboard is the option of having its switches be equipped with a QMX clip. The QMX-clip, according to the brand, is basically to reduce the noise (10db to be exact) that the switches make in actuation. Simply put, the clip serves as a cushion for a keypress that absorbs the sound it makes. 
Lastly, consumers can also opt for a preconfigured version of the Q100. These are in-stock options that are also sold by various distributors. The color, switches, and other aspects of the keyboard cannot be changed for these preconfigured boards.
GMK Keycaps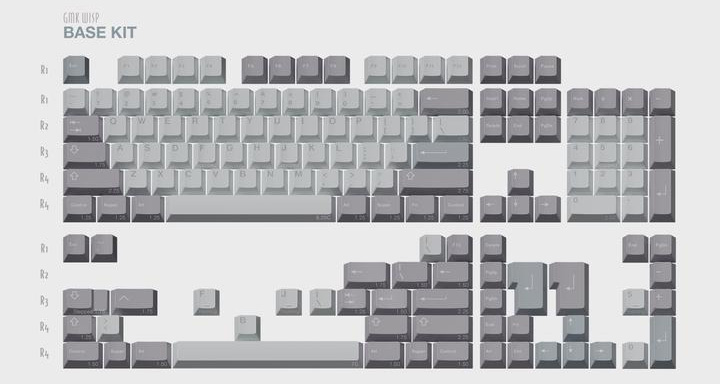 Highlights
High-quality Double-Shot ABS Keycaps

Wide variety of designs to choose from

Arguably the best when it comes to color accuracy, legends consistency, and legends print quality

Can be acquired via group buy or in-stock dealers (in-stock options are very limited in terms of design)

Limited production for GMK group buy sets
GMK is best known for their high-quality keycaps. Their keycap sets are sought after by enthusiasts and are almost always seen in high-end custom keyboard builds. And while there are many competing premium keycap manufacturers, GMK is arguably the most popular.
What makes GMK keycaps so great is the quality of their keysets. Despite being made of ABS plastic, the thickness of their keycaps makes them have a better feel and sound profile compared to lower-end ABS plastic keycap sets. The quality of the double-shot legend printing is also next to none. And, of course, the color accuracy of their keycaps is very accurate to the renders that they provide.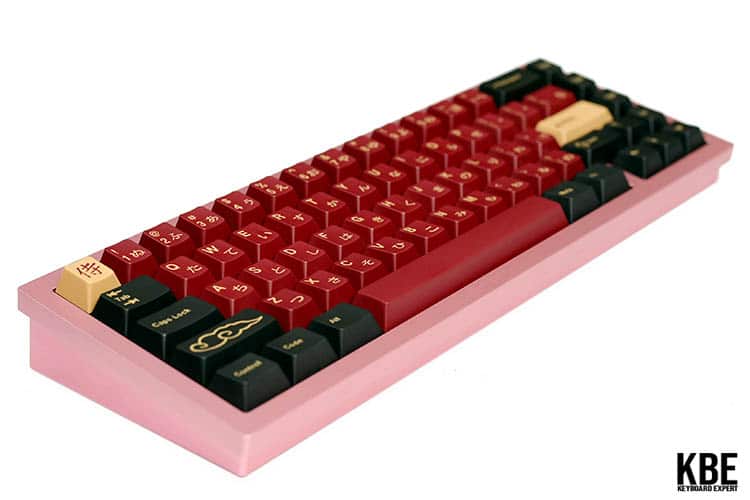 The only downside of GMK keycap sets is the limited quantity of some keysets and their high price in the aftermarket. GMK is not a big company, and thus they cannot fulfill the large demand for their product. This is why their keycaps are often sold through group buys.
On top of that, the manufacturing of their keycaps takes around a year. This, of course, inflates their value in the aftermarket. We have outlined everything potential buyers need to know as to why GMK keycaps are expensive in our dedicated article.
Despite the many issues of acquiring GMK keycaps, GMK has been making strides to make their products more accessible to consumers. They have teamed up with Drop (formerly Massdrop) to offer in-stock GMK keycaps. The selection isn't very big, but it is better than nothing. Some notable GMK keycaps sold by Drop include the GMK Red and Blue Samurai, GMK Laser, GMK Kaiju, GMK WOB, and GMK Godspeed.
Why Buy the UNIQEY Q100/GMK Keyboards?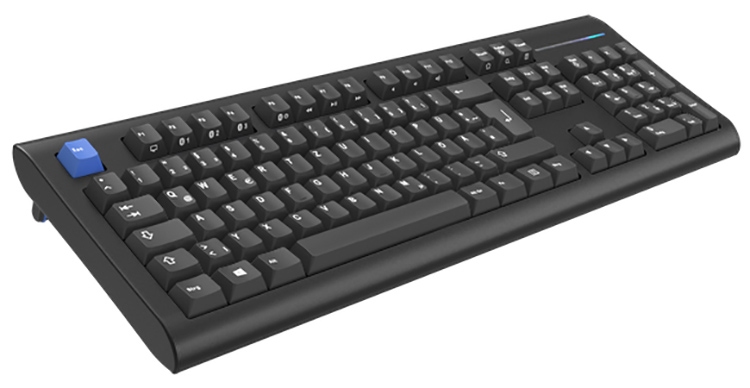 It is undeniable that the UNIQEY Q100 costs a significant amount of money. While this may be the case, there are several reasons that you may consider in deciding whether to buy one. 
First is its uniqueness. Only a few own the Q100. The people who own this keyboard are often devoted fans of the GMK brand. Being a member of this exclusive group is something that you may brag about in the community. Second, the quality of its construction. The Q100 is a no-compromise keyboard. Its body is mainly made of aluminum, and consider that it is equipped with GMK keycaps. 
Last, it has the option to have it in a German (ISO) layout. This feature is for the convenience of their locality, given that the brand also hails from Germany. 
Why Purchase GMK Custom Keycaps?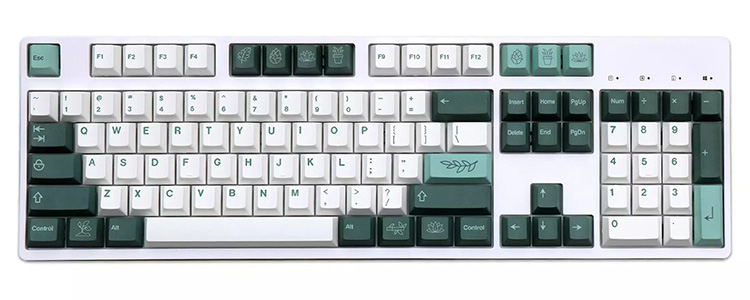 As for the purchase of GMK custom keycaps, this is where things get a little bit complicated. GMK custom keycaps like the Q100 cost a hefty sum of money – even more for some keycap sets. Why then should you buy one?
Buying a custom keycap set can only be attributed to the user's goal of having a mechanical keyboard accessorized according to their preferences. For some, a custom keycap set that suits one's tastes is the final component in building a custom keyboard that better resonates with their personality. 
People who decided to buy and own a custom keycap set by GMK have different personal reasons why they splurged on one (or more for some people). However, one thing is undeniable for them. They decided to purchase one to make their keyboard more aesthetic and, thus, more appealing to their eyes. If you have extra money to buy one and are willing to wait a long time for its release and shipping, there is no other reason to stop you. 
The Controversy on GMK Keycap Clones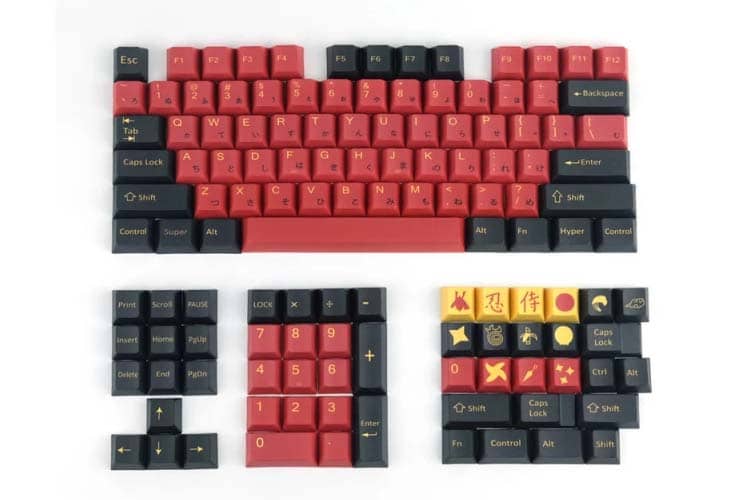 One factor to consider in this discussion is the existence of clones of keycap sets. Clones are simply keycap sets with the same design or heavily inspired by other keycaps manufacturers' designs. 
Copies of GMK's custom keycaps sets have flooded the market. In truth, manufacturers of these clones are so proud and brazen that they will even offer their products to mainstream sites such as Amazon. Most clones do not usually attain the same quality as their originals, but some have created it with the same quality as a genuine one. 
Whether or not you will opt for a clone or the genuine one is a question reserved for the buyer, which is a question of ethics and integrity. Consider, however, one thing. Patronizing a clone manufacturer's products can result in damage to its original design manufacturer, especially to the artists that worked day and night for its conception. For those who wish to learn more about GMK clones, we have a dedicated article. 
Alternatives For the Uniqey Q100
Despite all the good selling points of the Uniqey Q100, it is arguably outdated in terms of its feature set. There are many custom keyboards that offer more features, such as better typing sound, typing feel, different case materials, plate materials, and mounting styles.
In addition, newer custom keyboards are not limited to just Cherry MX switches. Many custom keyboards are compatible with different enthusiast-grade switches and are even hot-swappable allowing users to quickly change the switches. For readers who are interested in modern custom keyboards, KBDFans is a good place to start since many of their offerings are in stock and can be directly purchased.
Alternatives For GMK Keycaps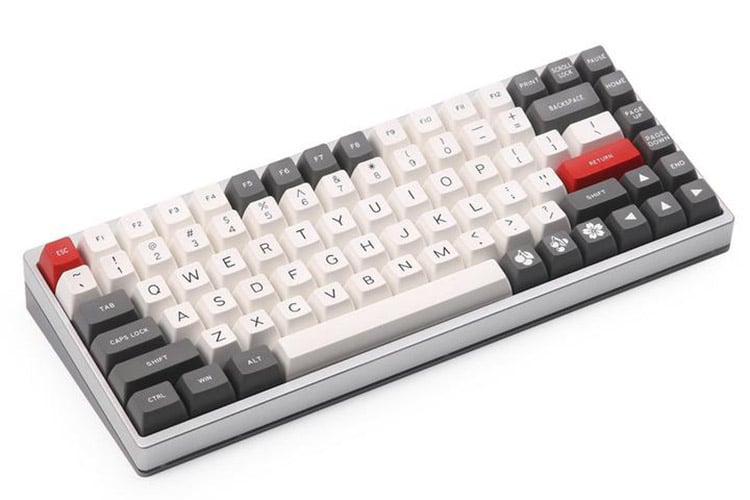 GMK is not the lone manufacturer of luxury custom keycaps. Brands such as ePBT, GTK, KPrepublic, Novelkeys, and others have also risen to the competition. These aforementioned brands even cost significantly cheaper than GMK. 
Note that all of these brands mostly offer their products through group buys, meaning that you still get to wait for an eternity before it is delivered to your doorstep. Some brands, however, offer custom keycap sets not through group buys but in your typical mode of purchasing. They also do re-releases in case of unavailability.
Consider also that GMK keycaps are made of ABS Plastic. If durability is one of your concerns, better look for PBT keycaps that suits your tastes. 
Where to Buy the GMK Keyboards and Keycaps?
The Q100 can be bought directly from Uniqey's website. GMK keycaps, on the other hand, can be acquired via different vendors. Some common vendors of in-stock and GMK group buys include Drop, KBDFans, Cannonkeys, Novelkeys, and Zionstudios.
Designing your own GMK Custom Keycap sets (For sellers)
GMK, through Uniqey, allows the proposal of designs by persons outside of their company for production. Note, however, that this undergoes a rigorous process as laid out in Uniqey's website. Unfortunately, customization or submission of design for personal use is not offered by both brands. 
Q100 and GMK Keycaps Warranty
Uniqey offers a limited warranty on manufacturing defects and damages for the Q100., Check out Uniqey's website to learn more. As for GMK Keycaps, the company itself does not offer a warranty to its end-users. It is highly recommended for buyers to inquire to the vendor of the group buy regarding warranties on factory defects of the keycap set. 
Stephen is the head content creator of Keyboardsexpert. His mechanical keyboard journey began in 2014 when he got his Razer Blackwidow. Since then, he has been fascinated with all things mechanical keyboard-related. He later discovered the custom keyboard hobby and fell in love with the vast customization options. He is currently searching for his endgame and is very excited to share his journey and educate other keyboard enthusiasts.