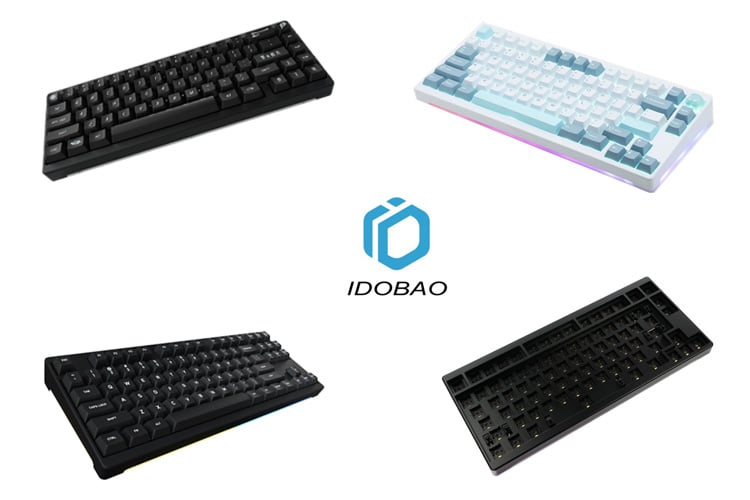 Many have gravitated towards custom keyboards thanks to their aesthetic appeal and wide range of customizability. Keyboard enthusiasts also love how they can tune the typing feel and typing sound of custom keyboards to match their preferences. The only problem with them is that they are incredibly hard to buy.
Idobao is a brand that produces affordable and accessible custom keyboards. Most Idobao designed keyboards have been positively received by the custom keyboard community. Their success is thanks to their great out-of-the-box typing experience as well as their various customization options to further enhance their performance. 
Most companies only offer custom keyboards in limited quantities. In addition, they cannot be bought from traditional stores. Many brands are already aware of this problem, which is why a lot of them have tried to create high-quality readily available keyboards.
Idobao is one of the brands that has managed to rise up to the challenge of supplying custom mechanical keyboards to the masses. They have not only managed to create basic keyboards but also more advanced designs that can rival higher-end offerings from other brands.
This article will have a cursory look into Idobao's performance as a mechanical keyboard manufacturer and whether its products are worthy of your consideration. Likewise, this will serve as your guide on whether you may consider the brand for one of your keyboards.
More About the Brand

Idobao is a young Chinese brand founded in 2017 that manufactures its products under Zhujian Electronic Technology Co. The arrangement is quite unclear, but perhaps, it is safe to assume that the brand is still the brains of their products.
Idobao or ai do bao in Chinese means "make a lot of babies that you love" – indeed, it will bog the minds on the first read but what the brand meant on the statement is that they also love and treasure the products they offer to the market.
In this light, Idobao claims that their people are also interested and therefore have in-depth knowledge of the keyboards they create, which allows them to pay attention to what end-users need and want on their keyboards.
Keyboard Lineup
ID67 & ID67v2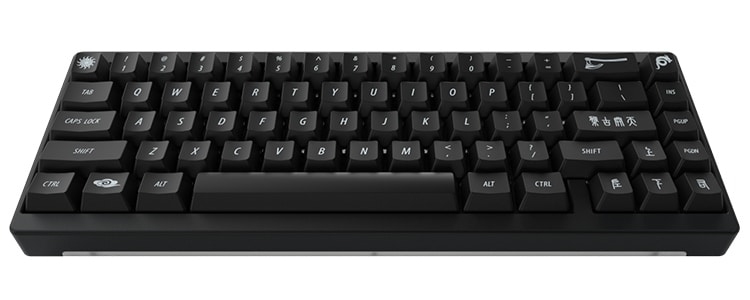 ID67 & ID67v2 Highlights
Three (3) Versions (Standard, Gasket Mount, Crystal Aluminum)

65% Form-Factor Mechanical Keyboard

Top-Mounted (for standard and Crystal Aluminum)

Hot-Swappable (Kailh Hot-Swappable Sockets)

RGB Backlighting

Wired USB Type-C Connection

Aluminum Case
The ID67 is the brand's darling. It is a 65% custom kit available in different versions – all of which are enclosed in an aluminum case. Recently the second version of the keyboard, specifically the ID67v2, was released earlier this year. 
Notable changes can be observed in this more recent version, such as adding an RGB underglow underneath the keyboard's case – plus RGB per-key backlighting and a brass weight on the bottom. Other than that, nothing has changed. 
ID80 & ID80v2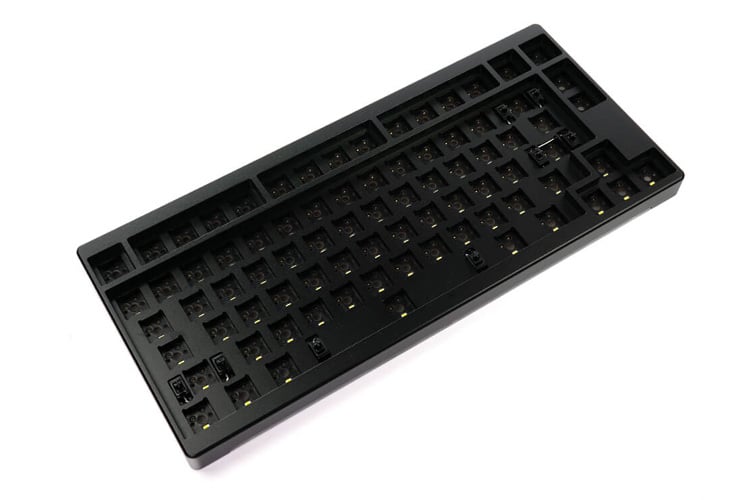 ID80 & ID80v2 Highlights
Three Main Versions (Standard, Gasket-Mount, Aluminum with Brass Weight Ver.)

Limited Colorways to Choose From

75% Form-Factor Mechanical Keyboard

Aluminum Case

Integrated Plate

White LED Backlightlight
Similar to the ID67, the ID80 custom kit is also available in three (3) main versions. There are also other versions, but technically, these are only modifications to the pain of their standard aluminum case. With respect to its list of features, the ID80 is quite identical to the ID67 except for the absence of RGB backlighting. The ID80 is backlit with White LEDs instead of RGB LEDs like the ID67. 
One significant feature of this keyboard is its integrated plate. An integrated plate is something that is built with the top case of the keyboard, meaning you do not have a separate plate to attach to the PCB; instead, you attach the whole top case of the keyboard for its assembly. 
ID87 & ID87v2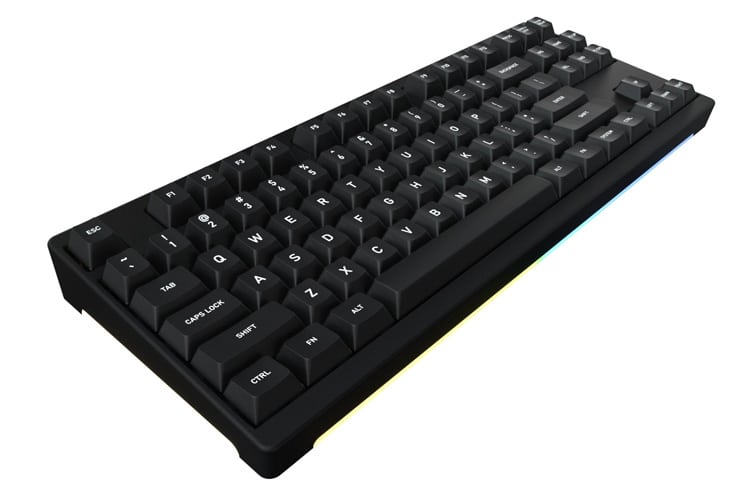 ID87 & ID87v2 Highlights
Three Main Versions (Standard, Gasket-Mount, Aluminum with Brass Weight Ver.)

TKL Form-Factor Mechanical Keyboard

Hot-Swappable (Kailh Hot-Swappable Sockets)

Aluminum Case

Integrated Plate

Per-Key RGB Backlighting
The ID87 is identical to the ID80 except for the availability of limited colorways and the addition of Per-key RGB Backlighting. This larger version also carries with it the integrated plate design of the ID80, meaning this is technically a PCB-mounted keyboard. 
What Makes Idobao a Good Brand?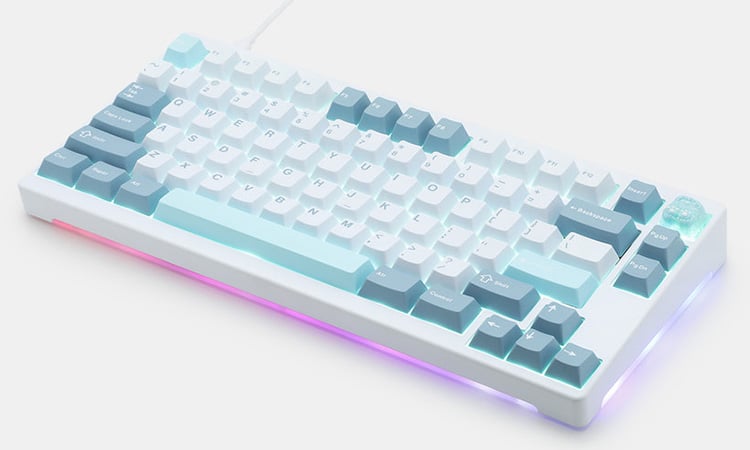 The competition for entry-level kits manufacturers focuses on what keyboard/s have the best value for its price. In essence, aesthetics is a secondary concern in this category as products herein must excellently do the job they were meant to do and must last long enough for years of daily driving.        
From the looks of it, Idobao can deliver what you need from an entry-level mechanical keyboard. From budget to premium options, market-standard quality, and a lot more. Some of their limited case designs are also worth taking a look at. Pair these with one of their keycap sets and a choice of your switches, then you are going to have one eye-catching keyboard.
What makes Idobao a good brand is not simply because they can produce keyboards worth your money. Their keyboards are testamentary to their vision and identity. A group of people knows what we need and want for our beloved mechanical keyboards.
Why Look for Alternatives?
While Idobao has premium options such as the gasket mounted ID87 and some kits with aluminum cases, convenience is not ultimately the goal of their keyboards. Idobao offers a beautiful initial experience for those who are yet to have their first custom mechanical keyboards. As such, it is only proper to say that the brand caters to those who can commit to the hobby of clicks and clacks.
Point in case, Idobao is not primarily for the casual user. If you are looking for a pre-built mechanical keyboard or one that can be connected wirelessly, it is unfortunate as you need to look elsewhere. 
One worth considering also is the average price of their custom kits. While they offer great value on their own, their prices may not fit everyone's budget. If you are willing to invest, you may consider a keyboard from the brand. But if you are presently constrained with your budget, perhaps, you should look for other keyboards.
Which Idobao Keyboard To Buy?
One's buying decision will depend on how much space is allotted in your desk for your keyboard and if you are looking to experience something new – assuming you have not tried gasket-mounted keyboards yet.
As previously mentioned, Idobao has a variety of choices when it comes to aluminum custom kits. It is highly recommended that you look into their ID67 keyboards for your 65% custom kits. Should you prefer a gasket-mounted version of this, look on further as it has one as well.
If you are in need of a function row on your keyboard, then look into their 75% and 80% kit collections. The same principle applies herein. If you are looking for its gasket-mounted version or an aluminum case, the ID80 and ID87 have these versions for an added premium.
Where to Buy Idobao Keyboards?
It is highly recommended that you purchase Idobao keyboards directly from their website. Their products are also available through various keyboard retailers.
Idobao Keyboard Warranty
Idobao offers a 1-year limited warranty for all of its keyboards. Check out Idobao's official website to learn more. 
Stephen is the head content creator of Keyboardsexpert. His mechanical keyboard journey began in 2014 when he got his Razer Blackwidow. Since then, he has been fascinated with all things mechanical keyboard-related. He later discovered the custom keyboard hobby and fell in love with the vast customization options. He is currently searching for his endgame and is very excited to share his journey and educate other keyboard enthusiasts.