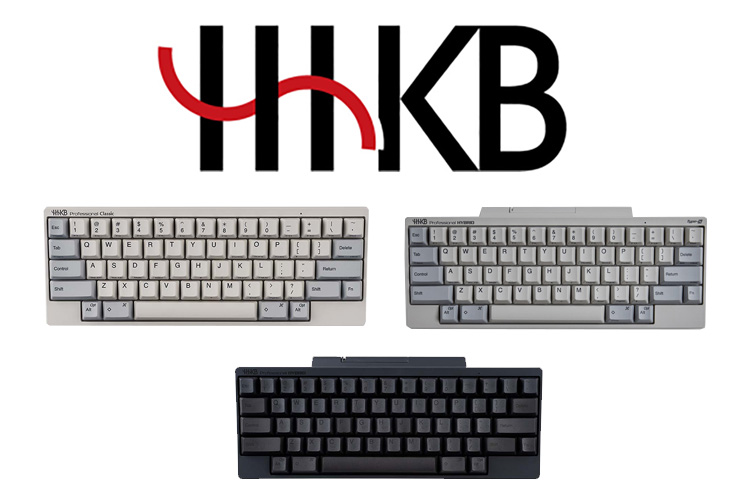 There are very few brands that have received a cult-like following in the world of enthusiast-grade keyboards. One of those brands is HHKB. This brand has singlehandedly stood out in the sea of competitors since its initial release in 1996.
Happy Hacking Keyboard, or HHKB for short, is one of the most successful Japanese keyboard brands. They introduced many design elements, such as Topre switches and the HHKB layout used by many custom keyboards. Their keyboards are highly regarded by enthusiasts simply because of their unrivaled quality and typing feel.
What defines the HHKB brand is their use of Topre switches and the quality of their products. The craftsmanship has pretty much set the standard for other Japanese brands to follow.
Other popular Japanese brands, such as Realforce and Filco, have since followed the footsteps of HHKB products.
However, there is a lot more to the HHKB brand. And also, there are lots of things to consider, especially for users of custom and pre-built mechanical keyboards that utilize standard MX-style switches.
In this article, we will be diving deeper into the HHKB brand. We will be going through their history and product lineup. And ultimately, we will be discussing whether or not their keyboards are worth purchasing.
HHKB Brand History

Happy Hacking Keyboard is a Japanese professional/high-end keyboard brand that first debuted in 1996. It was co-developed by UNIX professor Eiiti Wada. The story began when Eiiti Wada became frustrated with the lack of a universal keyboard that could be used in different systems. 
Happy Hacking Keyboard, which was yet to be established at the time, agreed with professor Eiiti Wada. With a company backing him, he started making mock-up designs.
Professor Eiiti Wada proposed the HHKB array in his paper "Kenban Hairetsu nimo oinaru kanshin wo" (Great interests required for keyboard layouts) (PFU Technical Review 3 (1), pp.1-15) in 1992. After further consideration, a cardboard model was created in 1995 as the "Aleph Keyboard," which is the basis of the HHKB array. 
Also, one of the designs he came up with had blank keycaps. His students liked this design, so he stuck with it. This is a design element that is seen even with today's keyboards.
The original HHKB finally debuted in 1996. It featured a unique layout (even to this day) and utilized membrane switches. This keyboard is also the first 60% keyboard to come into the keyboard market.
The HHKB design was very successful. Their newfound success helped spawn several models, such as the HHKB Lite (first black HHKB model) as well as the HHKB Lite 2 (first model that featured the USB interface). However, it wasn't until 2003 that the company truly found its footing in the keyboard market.
In 2003, the company released the first iteration of the HHKB Professional series. As its name suggested, it was marketed towards IT professionals who relied on their keyboards. Some of the features found on these keyboards included a detachable USB Mini cable as well as the company's now-iconic Topre Electrostatic switches.
Thanks to the excellent craftsmanship of their keyboards and topre switches, the company has received a cult-like following both with Japanese consumers as well as international professionals and keyboard enthusiasts. And as a testament to professor Eiiti Wada's excellent design, the HHKB layout is almost unchanged even in today's models. It is also still a universal keyboard that has been compatible with every system that came out since 1996.
Influence in Today's Keyboards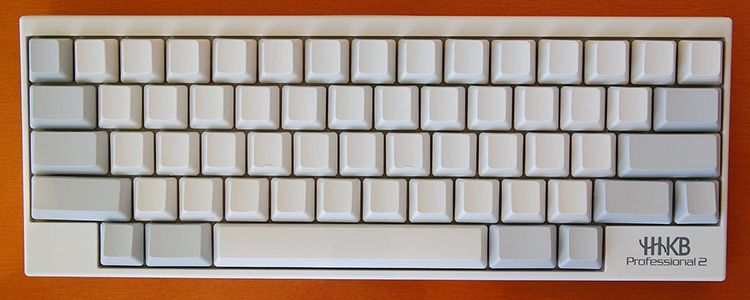 HHKB has influenced a lot of design elements in today's keyboards. Its form factor, for instance, has become incredibly popular with today's mechanical keyboards. Both custom keyboards and pre-built gaming keyboards have moved towards smaller sizes such as 60%, 65%, and 75%.
In addition, the HHKB layout has been used in keyboards outside of HHKB products. Many 60% keyboards, such as the KBDFans D60 and D60 Lite, can be purchased in an HHKB layout. Also, the split backspace found on the HHKB layout (the backspace is located in the backslash key instead of its usual position in ANSI keyboards) is now supported by many custom keyboard PCBs.
And lastly, HHKB has indirectly played a part in helping the industry move towards prioritizing the typing feel and sound of keyboards. In the past decade, most manufacturers have moved towards high-quality mechanical switches over membrane switches. Some brands, such as Cooler Master, have even tried incorporating Topre switches into their gaming keyboards.
HHKB Keyboard Line Up
HHKB Pro Hybrid Type-S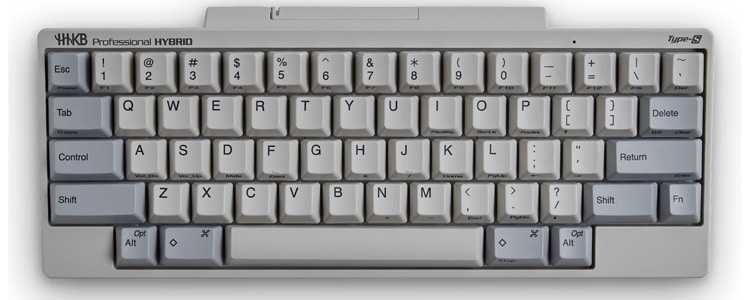 HHKB Hybrid Type-S HIGHLIGHTS:
Silent Topre Switches

Pre-lubed stabilizers
Bluetooth 4.2 (Wireless/USB Type-C (Wired)
Can Connect Up to Four Devices

Premium PBT Keycaps 

HHKB Layout

Customization Via Software and Built-In Dip-switches
The HHKB Hybrid Type-S is currently the company's flagship model. It has all the signature HHKB features but with modern additions to make this keyboard fit with any setup.
Like all HHKB models, the Hybrid Type-s is utilizing the company's signature Topre switches. But what sets it apart from the other models is the internal dampening that the switches have.
The Hybrid Type-S features O-rings, which essentially remove ping from the case and makes the keyboard quieter. It also shortens the key travel to 3.8mm as opposed to the 4,0mm found on the other HHKB models.

In addition to the switches, the stabilizers have also been factory lubed. This ensures that they do not rattle and are tuned properly out of the box. With all the modifications done to the internals of the keyboard, its overall sound profile is different from other HHKB models.
Another highlight of this keyboard is its wired and Bluetooth wireless connectivity. It features a standard USB Type-C, which easily makes this keyboard compatible with all sorts of aftermarket custom keyboard cables.
As for its Bluetooth performance, it is arguably the best in its class. It features Bluetooth 4.2 and is capable of connecting up to four different devices. The quality of the wireless connection is highly praised, thanks to its stability.
The HHKB Hybrid Type-S is powered by two AA batteries. This allows users to easily swap out the batteries in case they reach their maximum recharge lifespan in the future.
The last major highlight of this keyboard is its customizability. HHKB has a unique layout, which can be difficult for newer users to learn. Fortunately, the HHKB Hybrid Type-S comes with software that allows key remapping.
There is also a built-in Dip Switch system that cycles through several presets. This was used for older HHKB keyboards, meaning this feature might be preferred by long-time HHKB users.
For the rest of the keyboard, the HHKB Hybrid Type-S features HHKB's signature high-quality build. This keyboard is also available in a white and charcoal colorway with matching PBT keycaps. There are also blank PBT keycaps for those who prefer that look.
HHKB Pro Hybrid

HHKB Pro Hybrid Highlights:
Topre Switches

Bluetooth 4.2 (Wireless/USB Type-C (Wired)
Can Connect Up to Four Devices

Premium PBT Keycaps 

HHKB Layout

Customization Via Software and Built-In Dip-switches
The HHKB Pro Hybrid is the company's mid-range offering. It is a very similar keyboard to the Hybrid Type-S. Most of the differences between the two models lie in their internals.
Unlike the Hybrid Type-S, the HHKB Pro Hybrid is not a silent keyboard. This means that that there are no dampeners inside and that the keyboard will be a lot louder. The stabilizers are also not factory lubed like the Hybrid Type-S.
Aside from those changes, the Pro Hybrid has all the signature HHKB features found on the Type-S. It features the company's signature Topre switches and layout. It also features Bluetooth 4.2, which can also connect to up to four devices.
It is also compatible with HHKB's keyboard software and also features dip switches for changing profiles. And lastly, it is also available in charcoal and black as well as with blank and standard PBT keycaps. Overall, this keyboard is a near-identical keyboard to the Hybrid Type-S on the outside but is completely different in terms of its internals, sound profile, and feel.
HHKB Classic

HHKB Classic Highlights:
Topre Switches

Premium PBT Keycaps 

HHKB Layout

Customization Via Built-In Dip-switches
The HHKB Classic is the company's entry-level keyboard. It has all the essential features found on all HHKB models. However, it is missing some of the quality of life improvements found on the more premium HHKB models.
Like the Hybrid Type-S and Pro Hybrid, the HHKB Classic has the 60% HHKB layout. It also has the same high-quality build and PBT keycaps found on the other two models. And, of course, it is utilizing Topre switches.
However, unlike the other two HHKB keyboards, the HHKB Classic does not feature wireless connectivity. It is also not compatible with the HHKB keyboard software. This means that key remapping is limited to the built-in dip switches.
But despite lacking these features, the HHKB Classic is still a very solid keyboard. It is perfect for those who want to experience Topre switches or the HHKB layout for the very first time.
Why Buy HHKB Keyboards?
HHKB has become a legendary brand in the world of enthusiast-grade keyboards because of the build quality and typing feel of their products. They are one of the few brands that utilize Topre switches. This makes them have a unique feel that simply cannot be replicated by any MX-Style mechanical keyboard in the market.
In addition, HHKB models are known to last. Many enthusiasts still use discontinued older models simply because they still work. The quality has not dropped down since their inception in 1996 and continued to showcase the craftsmanship of Japanese brands.
Also, the HHKB layout that was first introduced in 1996 is still the same one used by the current generation of HHKB models. This shows just how well this layout works both from an ergonomic and functionality standpoint.
In short, HHKB models are worth buying simply because of their unique feel and excellent build quality. They are highly recommended, even for fans of custom keyboards and other keyboard types.
Why Should You Look For Alternatives?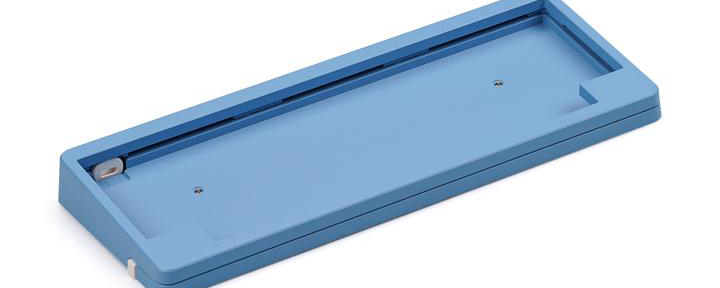 Happy Hacking Keyboard models have a very specific use case. They are made for professional users and are designed for their use cases. In addition, the layout was specifically made for them.
What this means is that HHKB models are not for more casual users who cannot learn the layout or gamers who are used to having a left control key. And while these keyboards can still be used for gaming, there are many better alternatives out there.
In addition, HHKB models are only available in a 60% form factor. This means that they will surely not appeal to those who want a larger keyboard.
Also, Topre switches are not going to be for everyone. And since they have very limited keycap compatibility, they won't be a good fit for those who want to heavily customize their keyboards.
There are plenty of alternatives in the custom keyboard market for those interested in a more customizable HHKB style keyboard. However, there are very few options when it comes to keyboards that utilize Topre switches.
Where to Buy HHKB Keyboards?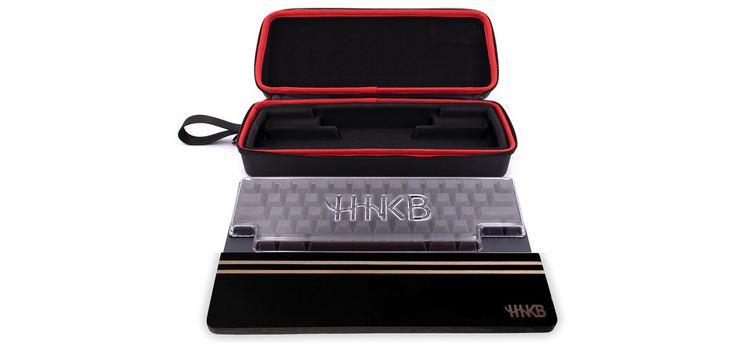 HHKB keyboards can be bought directly from HHKB's official website. Their products are also available in most mainstream online stores such as Amazon as well as in most physical retail stores.
Brand Keyboard Warranty
HHKB offers a two-year warranty for their keyboards. Check out HHKB's Official Website to learn more.

The KBE team is dedicated to sharing our knowledge and creating useful resources about computer keyboards. This article was written as a team collaboration, combining our knowledge and years of experience using, building and modding keyboards. Meet the team here.