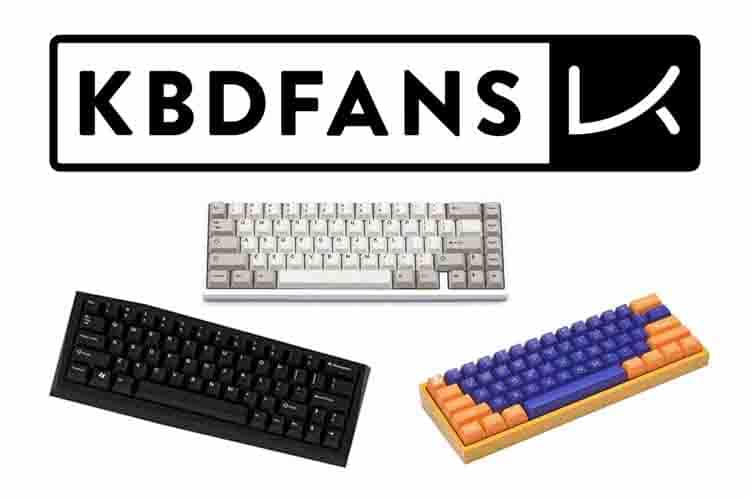 When shopping for custom keyboards, it is inevitable for enthusiasts to not hear about the KBDFans brand. They have developed a large fan base and are used by the majority of enthusiasts. But if you have somehow not heard of them, then here's a quick rundown. 
KBDFans is a manufacturer-dealer from China that got the market's stamp of approval thanks to the excellent typing experience and customizability of their keyboards. They are the creators of the popular Tofu series and the KBD67 Lite. They offer everything from budget customs to high-end keyboards. 
KBDFans is a young company from China that has captured the custom keyboard market thanks to hits such as the Tofu series and KBD series. They have also become the go-to shop for everything mechanical keyboard-related since they also offer keycaps, stabilizers, and other accessories. They have also become one of the most trusted vendors for group buy items.
The brand is already trustworthy and well-known in the custom keyboard community. However, we will be further investigating the brand to make sure that potential buyers will know everything about KBDFans before investing in their products. 
In this article, we will be briefly looking at the brand's history and reputation. We will also be taking a look at their in-stock custom mechanical keyboard kits. And lastly, we will be discussing whether or not their custom keyboard kits are worth purchasing.
Brief Introduction to KBDFans
KBDfans is one of the most popular names in the custom keyboard scene. They sell in-stock custom keyboard kits such as the popular Tofu series. In addition, the company also hots group buys for various keyboard kits and keycap sets such as GMK, Domikey, and ePBT keycaps.  Since their inception some time in 2017, they have been the go-to website for keyboard enthusiasts.
Not much is known about the company. Aside from the fact that their social media accounts were established in 2017, there are no other details regarding the staff or the owners of the company. But with that said, they have built a good reputation among the community.
Their fulfillment for group buys, for instance, is next to none. They almost always deliver their products without delay. This is a major reason why the brand has so many successful group buy runs.
KBDFans has also become known for the amazing price to performance ratio of their products. Everything from their entry-level series keyboards to their more advanced keyboards delivers exceptional quality. 
KBDFans in E-sports 
Unlike other gaming peripheral brands such as Razer and Logitech G, KBDFans is not directly involved with Esports. However, prominent Esports players and streamers have been spotted using their products. Recently, ShahZaM, the team captain of Sentinels Valorant, has been spotted using his KBD8X Mark II custom keyboard in his streams as well as the Valorant Berlin Masters tournament.
KBDFans Keyboard lineup
KBDFans has a wide variety of product series which sport almost all the same features but can be distinguished based on the type of PCB mounting, case, or the availability to remap your keyboard through VIA. Here are some series you should take note of:
Tofu Series (Tofu60, Tofu65, Tofu84, Tofu96)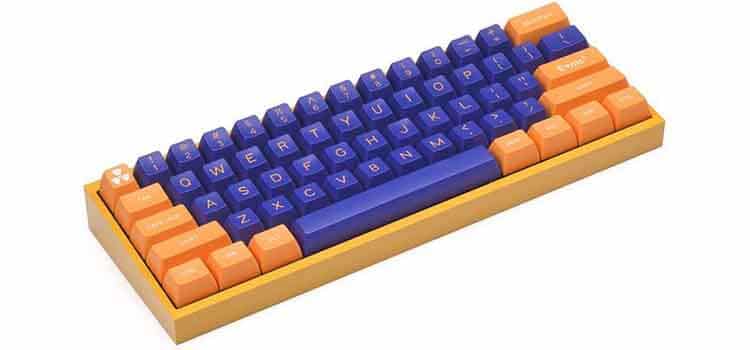 HIGHLIGHTS:
A Wide Array of Accessories and Cases to Choose From

Tray Mount

Brass / Aluminum / Polycarbonate Plate

RGB Underglow (For frosted acrylic/polycarbonate cases)
The Tofu series is the brand's entry-level line. All of its variants have the same features. The only difference is the size and form factor of the different Tofu models.
All models from the Tofu series are QMK and VIA compatible. They are also compatible with a wide array of accessories, such as cases, plates, PCBs, etc. The only limitation of these keyboards is that all of them are tray mounted.
But despite its limitations, the Tofu series has become one of the best entry-level custom keyboard kits in the market. They are always available and allow users to customize the look and feel of their keyboards to their heart's content. 
KBD67 Series (KBD67 MK2, KBD67 Lite, KBD67 V3)

HIGHLIGHTS:
65% Layout

Aluminum Case (for KBD67), ABS Plastic Case for KBD67 Lite

Wired Connectivity (for KBD67), Optional Wireless Bluetooth Connectivity (for KBD67lite)

Top Mount (KBD67 MK2), Gasket Mount (KBD67 Lite, KBD67 V3)

Per-Key RGB 

Hot-Swappable/Solderable
The KBD67 series is KBDFans' 65% layout offering. It is a step above the Tofu series and offers more features and mounting options. There are currently three models offered in this lineup, the KBD67 Lite, KBD67 MK2. and KBD67 V3.
The 67 Lite is an entry-level keyboard that features an ABS plastic case. However, thanks to its exceptional sound and typing experience, it has quickly become a fan favorite. The KBD67 Lite can be upgraded into the KBD67 V3 via the aluminum case upgrade.
The KBD67 Mk2, on the other hand, is a top-mount keyboard that features an aluminum case. Compared to the other KBD67 models, it is considerably more premium, thanks to its aluminum case and built-in brass weight.
KBD75 Series (KBD75 V1, V2, and V3)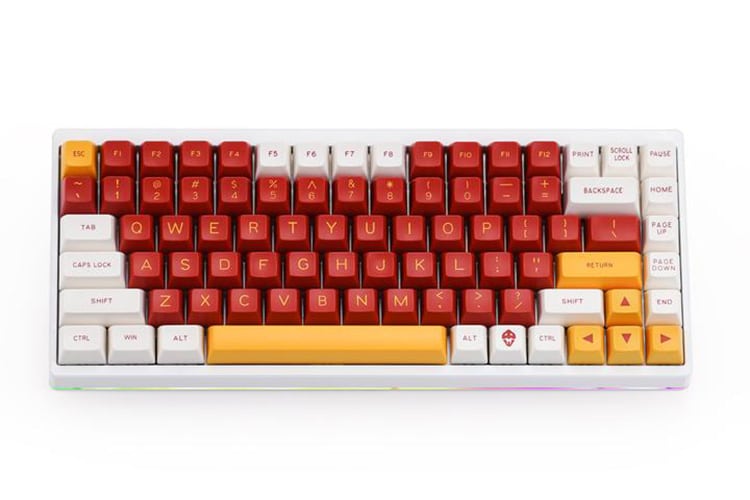 HIGHLIGHTS:
75% Layout

Aluminum Case 

Wired Connectivity

Solder-Only PCB

Top Mount (KBD75 V3), Tray Mount (KBD75V1 and V2)

Per-Key RGB
The KBD75 is the company's 75% keyboard offering. Unlike popular mechanical keyboards, such as the Glorious GMMK Pro, the KD75 series does not offer an exploded 75% layout or a volume knob. Instead, all the keys are grouped together, similar to the Tofu series keyboard. But unlike the Tofu keyboards, the kBD75 offers more premium features.
By default, all KBD75 models are offered in an aluminum case. However, there are some differences between each iteration. The KBD75 V2 offers side glow, and the KBD75 V3 offers a top mount configuration. But aside from these, the KBD75 series offers a solid typing experience and premium features such as an aluminum weight.
One thing to take note of is that all KBD75 keyboards feature solder-only PCBs. They can be converted to hot-swap via Millmax. However, there are no in-stock hot-swappable PCBs.
Blade60 and Blade65

HIGHLIGHTS:
Aluminum Case

Gasket Mount (on Blade 65), O-Ring Mount (on Blade 60)

RGB Underglow (on Blade60), No RGB on Blade 65

Limited Edition Badge (for Blade65)
The Blade series is a fresh concept from KBDFans. It was designed by KBDFans Wei and offers a completely different take on custom keyboards. It was initially offered as a group buy item but has since become an in-stock product.
Unlike KBDFan's other keyboards, the Blade series has a more futuristic look. They have sharper angles and have an overall more aggressive design. They come in a variety of colors and also include optional badges for the Blade65.
The two models in this series, the Blade60, and Blade65 look identical. However, their internals is quite different. The Blade60 has a modified tray mount (O-ring mount), while the Blade65 is gasket mounted. Also, the Blade65 utilizes the KBD67 MK2 PCB, while the Blade60 uses the DZ60 PCB. But overall, these two keyboards are arguably the brand's two most interesting-looking keyboards.
KBD8x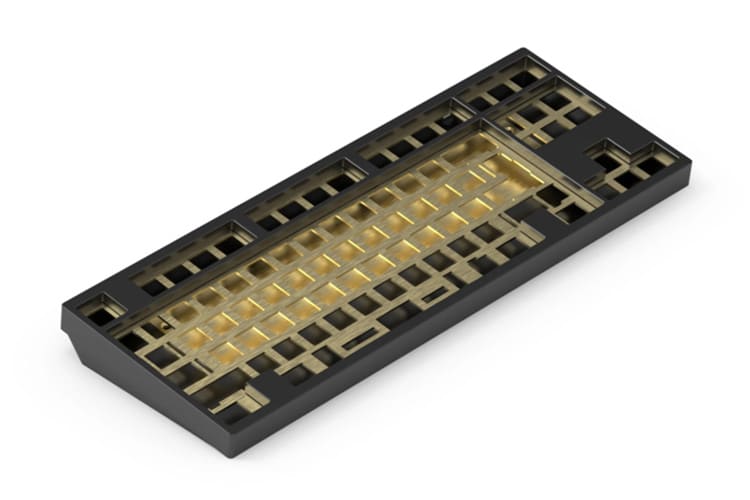 HIGHLIGHTS:
TKL Layout

RGB Underglow

ESD and Overcurrent Protection

Premium Design Case
The KBD8x is a unique species in the product lineup of KBDFans. Its main features are centered on its PCB, which has ESD (electrostatic discharge) and overcurrent protection. Said feature contributes to the durability of the PCB. The keyboard case is also a thing to note, having constructed in aluminum on both its top and bottom parts.
As a final note to what to take note of regarding the brand, KBDFans offers almost full customization of the keyboard concerning mount, switches, and plate options. You can also have your switched pre-lubed on a premium and purchase additional foams and plates from the site. Such a wide variety of options supports the assertion that the brand is a one-stop-shop for your keyboard needs.
What Makes KBDFans a Good Brand?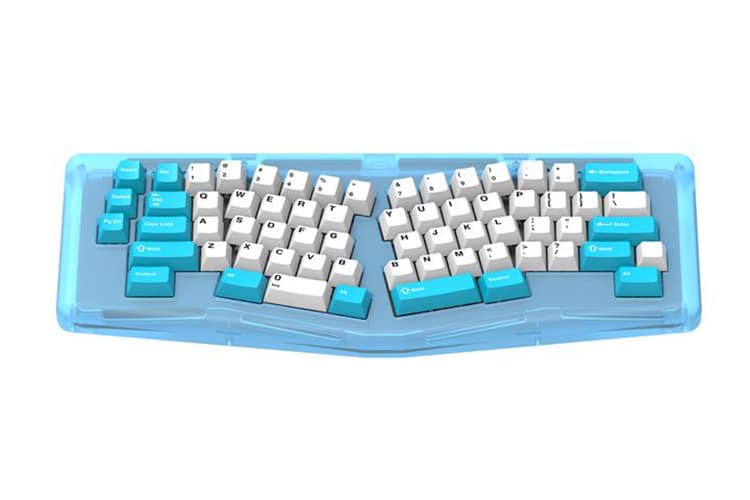 To answer, we must look at it on these two aspects:
KBDFans as a Manufacturer
KBDFans is comparable to Epomaker because both brands operate as a total solution for all your keyboard needs. However, KBDFans is significantly better on the manufacturing side because all the parts of their keyboards are built by the brand. In other words, this factor implies that the quality of their keyboards is ensured by the brand due to the fact that they make all parts of it.
KBDFans as a Dealer
KBDFans also offers separate purchases of keyboard parts and accessories compatible even to those who do not have a kit from them. As they also built it, customers are ensured of the quality of their purchases. The only sentiment you may get is that restocking of their items may take a long time depending on demand by the market.
Interest Checks and Group Buys
Aside from offering original products, KBDFans also hosts group buys. These range from budget-priced keyboards to high-end keyboards from other manufacturers.
But what makes their group buy offering truly special are the fulfillment times. They are known to consistently deliver on time and provide updates to let users know if there are any delays. They are always active on their social media platforms and have good customers support.
Why Buy KBDFans Keyboards?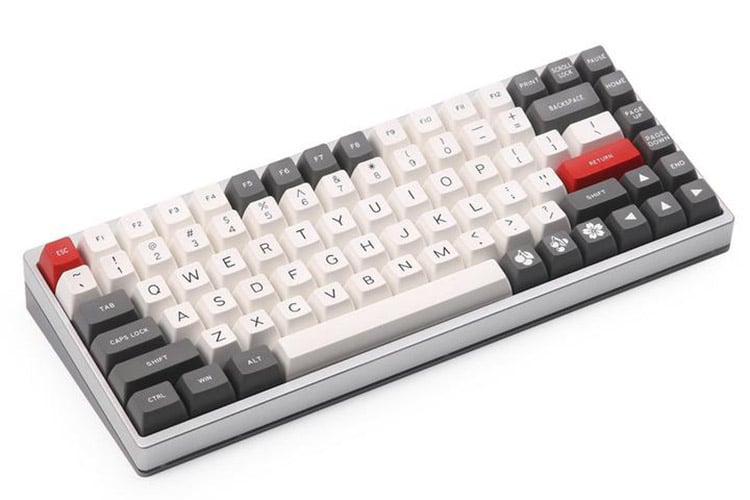 The rationale behind buying a mechanical keyboard priced below 200$ is always anchored on having a significantly better typing feel or gaming experience than a regular rubber dome keyboard. Whereas, the rationale behind buying a mechanical keyboard priced above 200$ is usually anchored on the want to have an upgrade to the mechanical keyboard sitting on your desk right now.
While the term "upgrade" is subjective to every mechanical keyboard user, KBDFans, as stated above, allows "upgrade" to categorically manifest in its objective sense. Stated differently, keyboards of KBDFans are generally a better keyboard to entry-levels in a way that is more capable of handling issues in sound and feel, which is at this point, shows its fundamentality in the typing experience of your keyboard.
Why Should You Look for Alternatives?
There are only two reasons to look for alternatives. One is if your budget is lower than KBDFans' entry-level offerings, and the other is if you are looking for a more high-end keyboard. Despite being relatively affordable, it is understandable if users are not willing to spend too much on a decked-out Tofu keyboard. For those with a budget of $100 or lower, there are tons of pre-built brands and budget custom keyboard alternatives in the market. 
And for those looking for a higher-end keyboard, you will most likely have to participate in a group buy. Most of the time, KBDFans will be hosting these group buys, so they will still have something that you may be looking for.
Which KBDFans Keyboard to Buy?
If you are interested in buying your first-ever keyboard from them, it is common that the community will either recommend a keyboard from the Tofu or KBD Series. Nevertheless, both keyboards feature top-quality cases and a hot-swap or soldered PCB at the buyer's option.
Where to Buy KBDFans Keyboards?
KBDFans keyboards can be bought directly from their website. Their products are also available in most mainstream stores, but it is highly recommended that you direct your purchase from their site as they allow full pre-customization of the kit you are planning to build.
KBDFans Keyboard Warranty
KBDFans offers a 1-year limited warranty for their mechanical keyboards and a seven (7) day replacement warranty in case of quality defects. Check out KBDFan's Official Website to learn more.
Stephen is the head content creator of Keyboardsexpert. His mechanical keyboard journey began in 2014 when he got his Razer Blackwidow. Since then, he has been fascinated with all things mechanical keyboard-related. He later discovered the custom keyboard hobby and fell in love with the vast customization options. He is currently searching for his endgame and is very excited to share his journey and educate other keyboard enthusiasts.