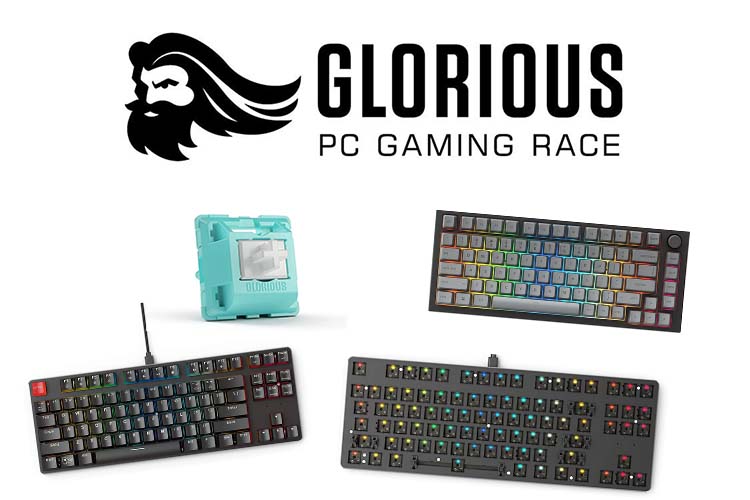 Glorious is currently one of the hottest brands in the PC Gaming peripheral market. They have shaken up the market on several occasions by introducing products that punch way above their price point. And while they are currently not as big as Razer or Logitech G, they are certainly on their way to reach similar heights.  
Glorious is a brand that is well-known for bringing enthusiast-level peripherals to the mainstream market. Glorious has deep roots in the PC Gaming community and often aims to serve the specific needs of enthusiasts. Their most notable achievement in the keyboard community is helping make the custom keyboard experience more accessible. 
Given how new Glorious is to the market and the fact that they are partly based on the PC Gaming MasterRace meme, some users may be reluctant in checking the brand out. This is especially given the fact that mainstream brands have been stepping up their game in recent years.
In this article, we will be taking a deep dive into the history of Glorious as well as their product lineup, We will also be discussing some of the things to consider when purchasing their products and ultimately, whether or not Glorious' keyboards are worth buying.
Brand History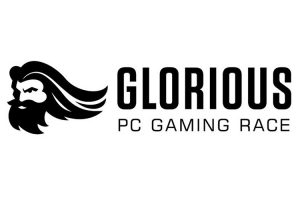 Origins of Glorious
Compared to its competitors, Glorious is a relatively new brand. It had its humble beginnings in 2014 and was driven solely by the ambitions of a young PC gaming enthusiast, Shahzim Mohammad. The goal of the company was to deliver enthusiast-grade PC gaming gear at an affordable price tag.
The story of Glorious started when Shahzim Mohammad, known as woox13 in the PCMasterRace subreddit, noticed an issue with the PC gaming peripheral market. Most of the major players at the time were large corporates who were more interested in milking the community rather than providing the best gear possible.
The products that were available at the time didn't have the quality and refinement that he was looking for. And worst of all, these companies were charging a premium for what he considered as subpar products.
Woox13's solution was to come up with his own line of peripherals that can truly cater to enthusiasts. Of course, he knew that he was directly going to compete against established brands such as Logitech G, Razer, and Corsair. However, that didn't scare him as he already amassed an impressive track record.
He was fond of developing iOS apps, had a dedicated website for PS3 mods. and was very fond of building custom-built PCs. With all the experience he had and the dedication to create peripherals that truly represented the PC Gaming MasterRace, woox13 founded Glorious.
Glorious' First Product
The first product that Glorious released was a mousepad. Of course, mousepads were hardly anything new at the time. There were already well-known models that professionals were already relying on, including the Steelseries QCK and the Razer Goliathus.
Glorious knew this, which is why they released a product that they knew consumers wanted but didn't have access to. Glorious introduced an XL mousepad that covered both the keyboard and the mouse. These large mousepads allowed enough room for mouse movement and also made desks look a lot better.
XL Mousepads has since become a trend and a staple of any modern gaming or productivity desk setup. Glorious' first product sold well. Also, their approach to innovation is what has led them to succeed in their future products.
Mainstream Success
Despite being in the market for quite some time, Glorious only managed to find its footing in 2019. It was during this period where Glorious released their signature products, such as the Model O and Model D Gaming mice and the GMMK mechanical keyboards.
The Model O and Model D featured the honeycomb design, which was relatively new at the time. It basically added holes to the shell of the mouse, making it lighter than solid body shells. This feature was almost exclusive to the enthusiast market and was not available in mainstream gaming brands.
But with the success of Glorious' gaming mice, they essentially forced the market to adapt. Since then, there have been countless mice that followed the same design and the entire market shifted towards lightweight gaming mice.
The GMMK, on the other hand, was a product designed to embody the best features of custom mechanical keyboards. It featured a modular design that allowed the users to easily swap out the mechanical switches, the stabilizers, and the cable. In addition, it allowed the user to select their preferred keyboard size.
Again, all of these features were previously exclusive to enthusiast-level custom mechanical keyboards. Glorious later introduced the GMMK Pro, which featured more advanced custom keyboard features.
The Glorious Branding
One unique aspect of the Glorious branding is that it is based on the Glorious PC Gaming MasterRace meme. Both their logo and their brand name directly pays homage to the meme that pretty much represented the PC gaming community.
However, this does not mean that Glorious is simply a meme or joke company. They are a brand that upholds everything that the PC gaming scene stands for.
What defines PC Gaming is the ability for users to truly customize their rig to match both their needs and aesthetic preferences. And with Glorious' peripherals, the aim is for consumers to be able to find peripherals that can complete the PC gaming experience. And just like custom-built PCs, most Glorious products are customizable to fit the exact needs of the user.
Glorious Keyboard Line Up
GMMK PRO
The GMMK Pro is currently Glorious' flagship keyboard. It is their first foray into the high-end custom mechanical keyboard market and is one of the first mainstream keyboards to have enthusiast-level features. Some of its notable features include its gasket mount design, south-facing switches, aluminum chassis, PCB mount stabilizers, and several aftermarket parts from Glorious.
Most of the GMMK Pro's design elements were only typically found on higher-end custom keyboards. Also, at the time of its release, the GMMK Pro was one of the only widely available 75% keyboards to feature an exploded 75% layout as well as a rotary encoder.
In addition, the GMMK Pro was the first keyboard from a mainstream brand to be compatible with QMK and VIA. However, it mainly utilized Glorious Core at the time of its release.
The GMMK Pro bridges the gap between custom keyboards and mainstream keyboards. This is because the GMMK Pro is an in-stock product that can be purchased directly without going through a lengthy group buy. In addition, this keyboard is frequently restocked, meaning users do not need to resort to the aftermarket to get this keyboard.
In addition, the GMMK Pro caters to both entry-level and advanced users. The GMMK Pro comes in preassembled, meaning beginners can simply drop their switches. However, more advanced users can dig deeper and modify several aspects of the keyboard.
There are several parts that can be purchased to customize the GMMK Pro. Some of these Glorious' in-house switches, Glorious GPBT keycaps, Glorious coiled cables, Various GMMK Pro Plate Materials, and many more. Glorious promises continued support for the product and can potentially add new colors and further customization features.
Glorious GMMK Pro Highlights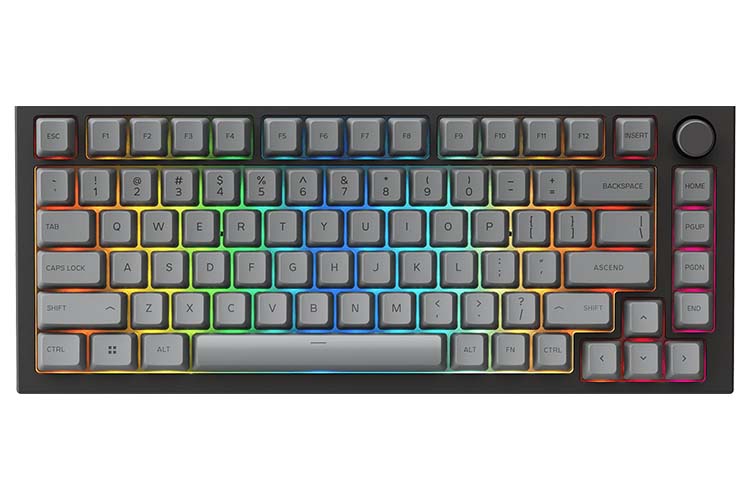 Exploded 75% Form Factor
Gasket Mount
Hotswap PCB
Fully Customizable
Glorious GMMK (Full-Size, TKL, and Compact/60%)
The Glorious GMMK is the company's custom pre-built offering aimed at entry-level enthusiasts who want to get their feet wet in the custom mechanical keyboard hobby. Like the GMMK Pro, the standard GMMK also implements several enthusiast-level features. However, its overall feature set is considerably more limited and is not meant to be a direct competitor to high-end custom keyboards.
The selling point of the GMMK is its hot-swap PCB. At the time of its release, it was one of the only keyboards from a reputable brand that had this feature. This essentially allowed the user to play around with different mechanical switches without needing to desolder.
In addition, the GMMK came in three different sizes: full-size, TKL, and compact/60%. The option to choose which size you prefer is a game-changer since users no longer need to be locked out in a specific size that they did not like.
Those coming from traditional gaming mechanical keyboards can opt for the full-size or TKL variants. Those looking for a compact keyboard, similar to the ones seen in custom keyboards, can opt for the 60% variant.
But with that said, the GMMK isn't as customizable as the GMMK Pro. There is practically no way to change the plastic chassis or the stock plate.
In addition, the north-facing switches can cause compatibility issues with Cherry profile keycaps such as GMK sets. And lastly, the plate mount stabilizers will certainly not perform as well as the GMMK Pro's PCB mount/Screw-in stabilizers.
Despite its downsides, the GMMK is still a solid keyboard. It is a great fit for those looking for enthusiast-level features such as hot-swap but not necessarily all the bells and whistles of a full-blown custom keyboard.
GMMK Highlights
Hot-Swap PCB
Plate Mount Stabilizers
North Facing Switches
Modular Design
Comes in Several Sizes
Glorious Switch Lineup
Glorious Panda 
The Glorious Panda is the company's version of the legendary Holy Panda tactile switch. It is based on the original INVYR Panda housing molds but with updated internals.
For context, the original Holy Panda switch was a mix of Drop's Halo True and Invyr's B-Sun housing. However, the mold for the original housing was lost, which created a market for Holy Panda clones. The Holy Panda branding is currently owned by Drop but their current version isn't true to the original design.
Glorious' take on the Panda allegedly uses the original molds but has a different stem since Drop owns the rights for the Halo True stems. But nevertheless, these switches are meant to give an experience closer to the original Holy Panda.
In terms of feel, the Glorious Panda promises a butter-smooth feel and a strong bump which makes them incredibly tactile. These switches can be purchased factory lubed using Glorious' very own G-lube or unlubed which allows the users to lube them however they want.
Glorious Panda Specs
Top Shell –

Premium-grade polycarbonate and adapted from original Invyr tooling.

Stem- New and improved stem Composed of POM imported from Japan .
Spring –

67-gram stainless steel spring with nickel coating that was sourced from Korea.

Leaf –

Japanese copper of the highest quality.

Bottom Shell –

3-pin bottom shell made from original INVYR tooling and excellent Nylon PA66.
Glorious Lynx
The Glorious Lyx is the company's second switch design. Unlike the Glorious Panda, the Glorious Lynx is a linear switch. In addition, this switch is mostly an original design and not based on an existing switch.
One of the defining features of the Lynx switch is its POM stem. In addition, most of the design philosophies of the Lynx are based on the approach of switches such as JWK and Durock switches.
Just like the Glorious Panda, these can be purchased lubed or unlubed. But for the best performance, enthusiasts highly suggest hand lubing these switches.
Unlike the Glorious Panda, the Glorious Lynx doesn't stand out from the competition. However, it is a solid switch that offers a smooth feel and is competitive with fan favorites such as the Gateron Ink Black V2.
Glorious Lynx Specs
Top Shell –

Light blue polycarbonate top shell.

Stem –

Soft and flexible POM stem.

Spring –

One-of-a-kind, factory-designed spring with nickel plating sourced from Korea

Leaf –

Premium grade copper, sourced from Japan

Bottom Shell –

High-quality nylon bottom housing, sourced from Belgium.
What Makes Glorious a Good Brand?
The two things that make Glorious such a respected brand are their drive to create innovative products and their willingness to listen to their community. Glorious is well-known for bringing enthusiast-level features to the mainstream market.
To give you an example, the honeycomb shell design was an enthusiast-level feature that was only available via smaller brands or custom-made shells. PC gamers saw the benefits and wanted to own gaming mice with this design but were unable to since mainstream manufacturers were not willing to adapt the design. However, with the release of the Model O and Model D, the entire PC gaming peripheral market had a massive shift towards lightweight gaming mice.
Another instance where Glorious changed the state of the market was when they introduced the Model O Wireless. Before its release, the only products that consumers could rely on were the ones from big-name brands.
However, both the Logitech G Pro X Superlight and the Razer Viper Ultimate commanded a premium price tag.
But after Glorious released their take on competitive wireless gaming mice at an affordable price point, other brands followed suit, And today, consumers have plenty of options to choose from.
As for mechanical keyboards, Glorious is one of the first mainstream brands to bring the custom mechanical keyboard experience to a widely available product through the GMMK Pro. And while the GMMK Pro wasn't perfect, it forced bigger brands to also compete and release their own takes on a mass-produced custom keyboard.
All of these innovations were primarily done thanks to community feedback. Glorious has deep roots in the forums and other online communities. And despite reaching success, Glorious never forgets its goals and who its customers are.
Do Pros Use Glorious Keyboards?
Unlike other gaming peripheral brands, Glorious doesn't spend a lot on marketing. This also inevitably means that their presence in the E-sports scene isn't as big as brands such as Logitech G and Razer. But with that said, there are professional gamers who use Glorious peripherals.
Hiko, who is an ex-CS: GO player, and current Valorant player for 100 Thieves, is known to be using the Glorious Model O Wireless. PRX d4v41 has also been spotted using a GMMK Pro during Valorant Masters Berlin 2021.
In addition, Glorious offers sponsorships to several streamers, which, further adds to their credibility. Of course, Glorious is a relatively young company. This means that their position in the Esports industry can significantly change in the coming years.
Why Buy Glorious Keyboards?
The biggest edge that Glorious provides is its focus on providing a custom mechanical keyboard-like experience. The GMMK Pro is currently one of the best entry-level keyboards thanks to its feature set and the number of mods that the user can do. In addition, there is very little competition since keyboards from companies such as KBDFans do not feature a similar layout.
Also, competitors such as Razer and Logitech G haven't truly caught up with the trends in the custom keyboard scene. This means that if you want the features that the GMMK Pro provides, then the GMMK Pro is currently your only option.
Another perk that you get with Glorious' keyboards is their warranty. Unlike custom keyboards that you get from a group buy or the aftermarket, Glorious provides solid aftersales support. This means that if anything goes wrong with your keyboard, then you can simply return it to your retailer.
Glorious has even gone beyond its way to fix some of the issues that the first batch of their keyboards had. This should give users the confidence that they are buying a solid keyboard with proper support from the company.
Why Should You Look For Alternatives?
There are two main reasons to look for alternatives. One is if you want to truly explore high-end custom keyboards and the other is if you are not happy with the shortcomings of the Glorious GMMK Pro.
While Glorious keyboards aim to provide an experience that is close to custom keyboards, at the end of the day, they are still mass-produced keyboards. They will always be lacking specific features that are found on higher-end custom keyboards. So if you are someone who isn't fully contented with what Glorious brings to the table, then you should certainly look at higher-end custom keyboards.
But for those who are considering the GMMK Pro, some of the reasons why you may opt for something else is if its issues bother you. It isn't a secret that the GMMK Pro isn't perfect.
It was heavily advertised as a high-end keyboard that can be bought without going through a lengthy group buy. However, it fell short in delivering all of its promises.
Some of its common issues are that its gasket mount implementation isn't the best and overall customization is limited. If these issues bother you, then you can try out budget keyboards from brands such as KBDFans, Novelkeys. and The Key Dot Co. Just consider that other budget keyboards in the same price range are likely to have their own limitations.
Where To Buy Glorious Keyboards?
Glorious keyboards can be purchased directly from the company's website. Their products can also be found on most major internet retailers, such as Amazon as well as on physical stores and official dealers.
Glorious Keyboard Warranty
Glorious provides a one-year limited warranty for their keyboards. Check out Glorious' Official Website to learn more.

The KBE team is dedicated to sharing our knowledge and creating useful resources about computer keyboards. This article was written as a team collaboration, combining our knowledge and years of experience using, building and modding keyboards. Meet the team here.