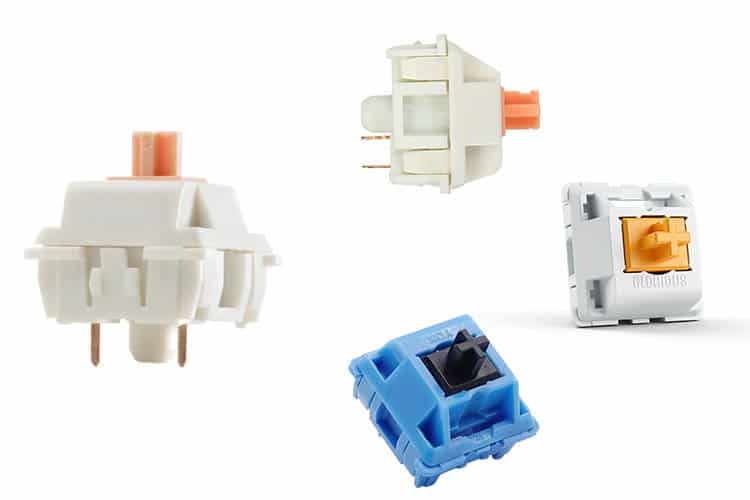 Tactile switches have risen in popularity in the world of custom keyboards. One of the primary reasons for the increased demand is the creation of the Holy Panda switch, often considered the holy grail of tactile switches. The Holy Panda has influenced the design of many new keyboard switches and has paved the way for more improved versions to come.
Holy Panda switches are among the most sought-after tactile switches on the mechanical keyboard market. The switch is best known for its snappy tactile feel, rounded bump, and unique sound profile. While there are many tactile switches, the Holy Panda is still a crowd favorite due to its unique tactility.
Top Clack member "Quakemz" created the Holy Panda in 2017 through a combination of two switches. He had the original idea to combine the stem of a Halo True and the housing of an Invyr Panda. This unique combo gave birth to the ultimate tactile frankenswitch — a switch derived from a combination of different switch parts. 
In this article, we will be diving deeper into the Holy Panda switch, discussing what makes it special and looking at some of the many variations and clones of the Holy Panda switch.
What Makes Holy Panda Switches Unique?

Original Holy Panda Switch Specs: Halo switch stems, Polycarbonate top housing, Nylon bottom housing, 67g spring, Type: Tactile, Stem color: Salmon, Style: Plate Mount (3-pin switch)
The typing experience of these switches, as known to those who've tried them, has the distinguishable snappy tactile feel, with its rounded tactile bump. It has a slight hint of pre-travel, and with a bit of lubing, using Krytox 205g0 or Tribosys 3204 can become a really smooth tactile switch. 
These switches were considered one of the most tactile switches back then; however, with the invention of more tactile switches, such as the Boba U4T, White Jades, and Zealios v2, that can be debatable. Comparing the Holy Pandas with Boba U4T, the Panda offers a pronounced, rounded tactile bump, while Boba U4T has a noticeably stronger or sharper tactile event while still maintaining its rounded feel. 
In comparison to Cherry MX Browns, the Pandas are much more tactile. The tactility of the Holy Pandas is still unique on its own, along with its sound profile. Many users prefer Panda's tactility as the sharp tactility of other switches can be tiring and uncomfortable.
Variations of the Holy Panda Switches
Creating frankenswitches can be expensive, as you would need to purchase two sets of switches to create and combine them yourself. As an alternative, and since the original Invyr Panda housings are no longer available, enthusiasts have considered housings from GSUS and YOK switches as valid substitutes.
Ready-made Holy Panda switches with authentic Halo stems and re-tooled housings have been made available in group orders from Drop beginning late 2018 to 2019 and can now be ordered on their site. These are pretty much the closest switches to the original Holy Panda.
Other more affordable Holy Panda clones have now been manufactured by other companies such as Glorious, Yok, and Fekker, to make them more available to the mechanical keyboard community. Here is a brief comparison of the three and how they compare to the OG Holy Panda switches.
Glorious Panda Switches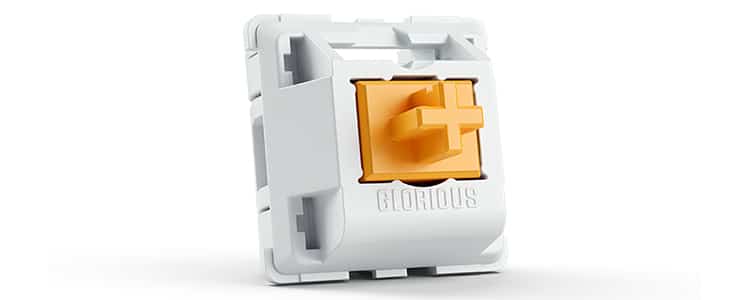 Glorious Panda Specifications
Stem Wobble: Average (tighter tolerance in comparison to TKC Kiwi and Zealios v2)
Housing Tolerance: Excellent (may not need switch filming) 
Leaf Ping: Yes
Retail Price (Per Switch):

$0.69
Holy Panda creator, Quakemz called the Glorious Panda line the "the best iteration of Holy Panda" switches. These switches are manufactured from the original INVYR Panda housing molds with improved internals and upgraded materials. It has a POM stem, with less pretravel for the tactile bump to occur, a stronger upward stroke, and a 67g spring. It comes unlubed from the factory and needs lubing.
Feker Panda Switches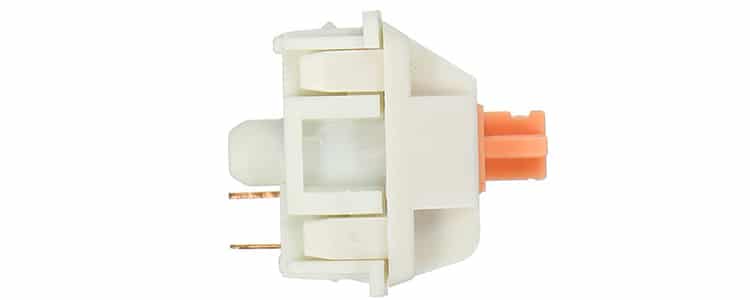 Fekker Panda Specifications
Stem Wobble: Average (tighter east-west tolerance in comparison to Glorious Panda)
Housing Tolerance: Excellent (may not need filming)
Leaf Ping:

Barely 

Retail Price (Per Switch):

$0.48
These are the cheapest Holy Panda clones. Like the others, it is made with a Halo-like POM switch stem, Polycarbonate top housing, Nylon bottom housing, and a 67g spring. Its tactility matches the original holy panda, and it still has that signature rounded bump. Like the glorious pandas, it comes unlubed from the factory but is less scratchy. 
Holy Yok Panda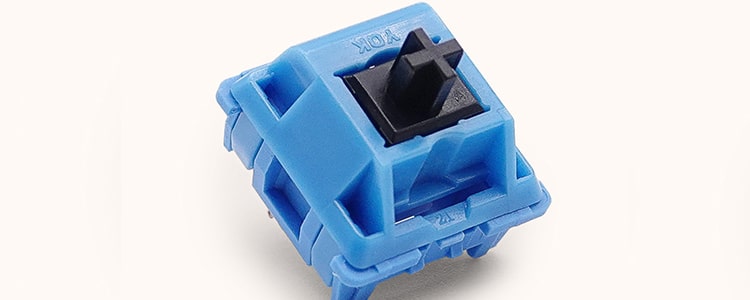 Holy Yok Panda Specifications
Stem Wobble: Minimal (tighter clearance than Glorious Panda)
Housing Tolerance: Excellent (may not need filming)
Leaf Ping:

Barely 

Retail Price (Per Switch):

$0.55
These are essentially a twist on the earlier GSUS switch, one of the early alternatives for the original Holy Pandas. They come in various recolors: Red, Mint, Polar, and Trash, but they are basically the same. The Yok Panda produces a slightly deeper sound profile compared to the other two Panda clones.
Where Can I Buy Holy Panda Switches?
INVYR Holy Panda switches are exclusively sold by Drop. The Yok Pandas can be purchased from Novelkeys, iLumbkb, or Daily Clack. Lastly, Feker Pandas are available on eCommerce websites such as Aliexpress.  
Summary
There are three widely available Holy Panda variants available: INVYR Holy Pandas, YOK Pandas, and Glorious Pandas.
The Feker Pandas are difficult to come by and sometimes have issues from the factory, such as when purchasing packs of 100, around 20 may be defective (this incident may be isolated to a certain batch).
Among the other three, the Drop Pandas are the truest to the original Holy Pandas, as long as you get a consistent, high-quality batch. The general typing feel and sound are subjective to the user. The YOK Pandas produce a deeper and lower-pitched sound, stock and without lube, and it is not that scratchy compared to the others.
Bottom line, if you want the closest experience to the OG Holy Pandas, try out the Invyr, but if you want a more accessible and cheaper alternative go for the Glorious or Feker. But if you are after the sound, the YOK Panda may be a good contender for that one.