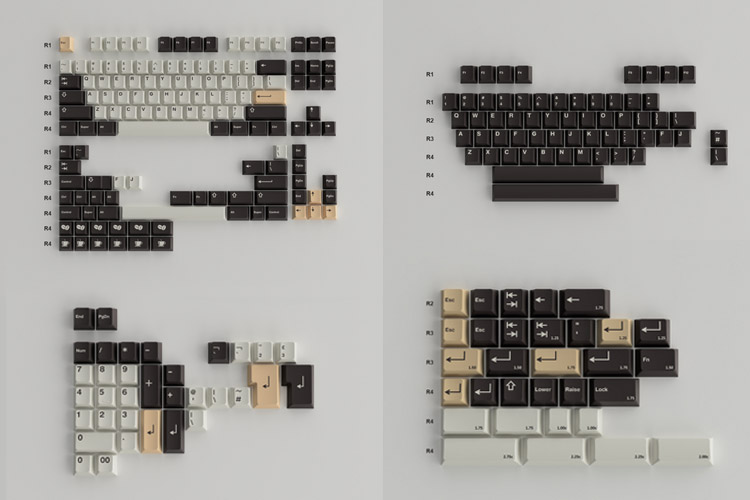 Buying custom keycap sets is the easiest way to add character and personality to a custom keyboard build. But with the current state of the custom keycap market, buying a set isn't quite as straightforward as one would hope for. There are many terms, such as keycap kits, that users have to take note of to avoid compatibility issues. 
When it comes to buying custom keycap sets, there are many options to choose from. These different options are usually referred to by manufacturers as kits. Examples of common keycap kits include the base kit, alternate alphas, space bars, 40s, and novelties. Each kit caters to a specific keyboard size or layout. 
Keycap kits is a term that buyers will encounter in any keycap kit group buy or in-stock drop. It can be daunting at first since there are so many options to choose from. That is why in this article, we will be shedding light on keycap kits. 
We will be explaining the various options found on sets from big brands such as GMK keycaps. We will also be recommending which keycap kits to buy for specific kinds of keyboard builds.
What are Custom Keycaps?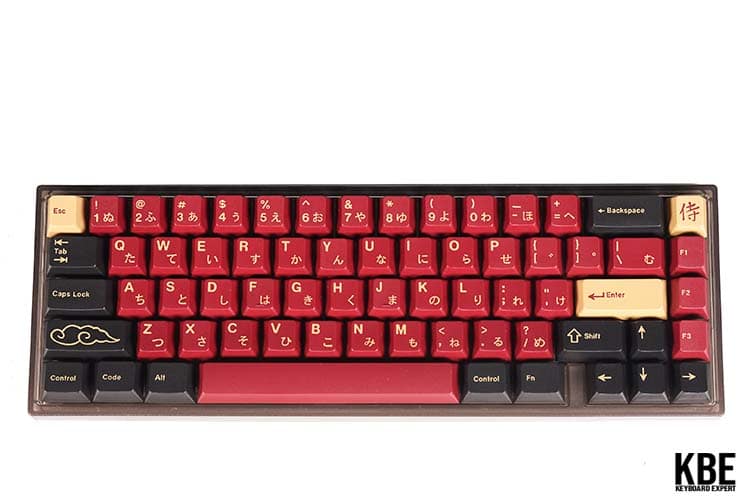 Before we kick off our discussion, let us first quickly define what custom keycap sets are. Keycaps are pieces of plastic found on the surface of the keyboard that allows users to interact with their keyboards. All types of keyboards have keycaps. However, traditional keyboards, such as membrane keyboards and rubber dome keyboards, do not allow users to easily replace the keycaps. This is why a lot of older keyboards have worn off keycaps. 
Fortunately, this isn't the case with mechanical keyboards. Mechanical keyboards allow users to easily change their keycaps with other MX-style compatible keycaps. This not only allows users to replace keycaps in case the legends wear off but also allows users to customize the design and appearance of their keyboards. This is where custom keycap sets come into play. 
Custom keycap sets are based on colorways, pop culture characters and references, and many more. They help users achieve their preferred theme or aesthetic. Custom keycap sets are one of the things that have made the custom keyboard hobby a lot of fun and engaging for many users. 
Most custom keycap sets are designed for mechanical keyboards with MX stems. However, other manufacturers that utilize other keyboard switches, such as Topre, have started implementing MX style stems for optimal keycap compatibility. There are many custom keycap sets in the market. Some of the most well-known ones include GMK, ePBT, Drop Skylight, and Drop MT3. 
What are Custom Keycap Kits?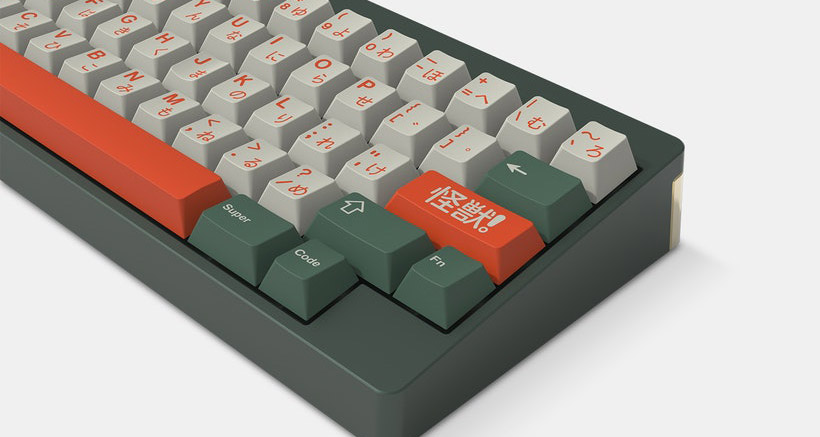 When buying keycap sets, there are different selections to choose from. These are what determine what keys you get and whether or not a keycap set is compatible with your keyboard. These are what brands refer to as keycap kits. 
Depending on the brand that manufacturers the keycap set, there may be a number of different options to choose from. For the purpose of our discussion, we will be basing the kits on GMK's offerings. 
For GMK keycaps, the following are almost always offered: Bae Kit, Alternative Keys, Novelties, and Space Bars. 
Different Kinds of Custom Keycap Kits
Base Kit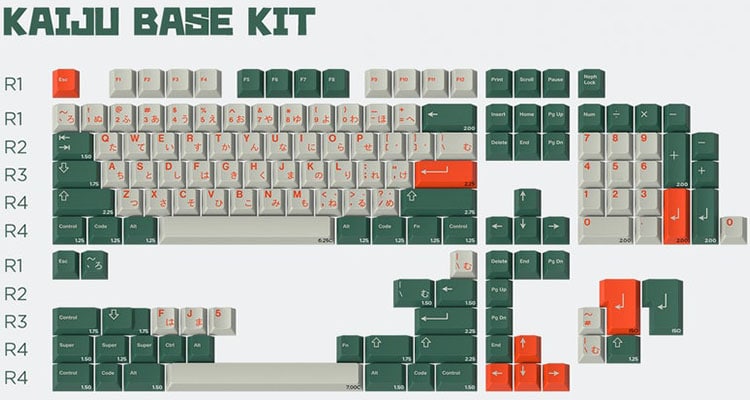 The most basic kit found on all custom keycap sets is the base kit. This kit contains all the necessary keycaps needed to fill the majority of keyboard sizes. Most base kits from brands such as GMK also cover smaller keyboard form factors, including 65% and 75% keyboards. 
Having compatibility with smaller keyboard kits is important since these kits tend to use a smaller 1.75U right shift key. The base kit should already be good enough for most users. But for those looking for keys with specialized legends, the novelties kit is required. 
In addition, the base kit may not cover unorthodox layouts such as Arisu keyboards or Split keyboards. An additional kit is needed for these kinds of keyboards. 
Alternate Keys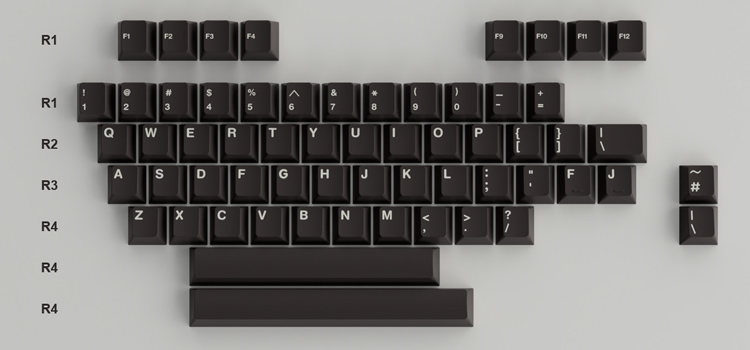 Most keycap sets come with alternate keys for both the alphas and the modifiers. For most GMK sets, the alternate alphas and modifiers are usually purchased sold separately.
For the alphas and mods, different keycap sets have different styles. Some keycap sets with two-tone colorways usually offer alternate sets that flip the colors of the mods and alphas found on the base set. 
There are also some GMK sets, such as the GMK Laser and GMK Red Samurai, that offer alphas with sub legends. GMK typically offers Hiragana, Katakana, and Hangul sub-legends. 
Alternate keycap sets are not required. They are just there to accommodate users who are looking to spice up the look or expand upon the look of the base kit. 
Novelties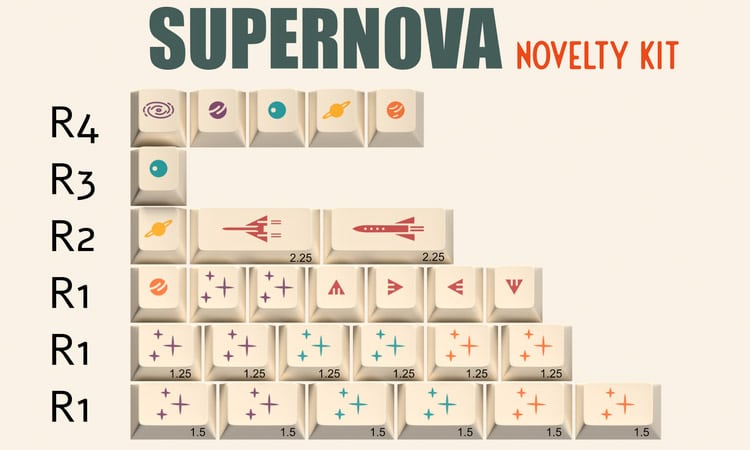 Novelties are the special keycaps that truly add character to a keycap set. The novelties are usually located on the enter key, left and right shift keys, escape key, etc. Novelties are almost always a separate purchase from the base set. 
One thing to take note of is that novelties found on GMK sets usually use a different printing method from the rest of the keycap set. For GMK sets, they tend to use a process called dye sublimation instead of the double shot printing used on the rest of the keyboard.
Space Bars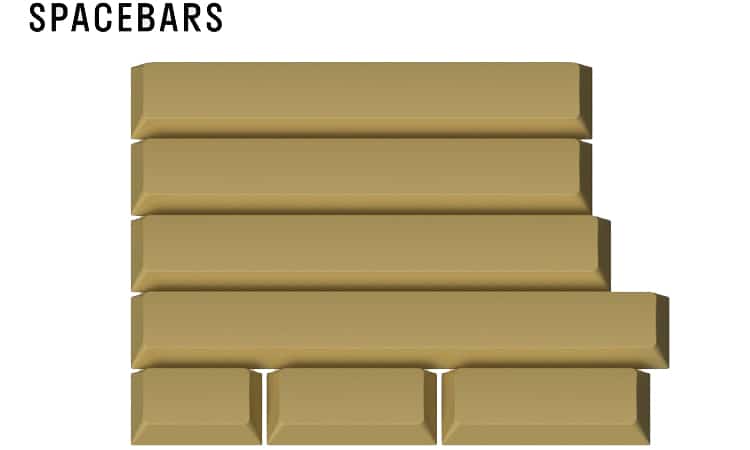 The space bar kit contains extra space bar keys for different layouts. It can accommodate keyboard builds with longer space bars such as 7U spacebars. 
There are also options included for keyboards that use split spacebars such as Arisu keyboards, ergonomic keyboards, and Split Keyboards. Most space bar kits also contain a regular 6U space bar which serves as an extra to the one provided in the base kit.
Extra Items Found in Keycap Kits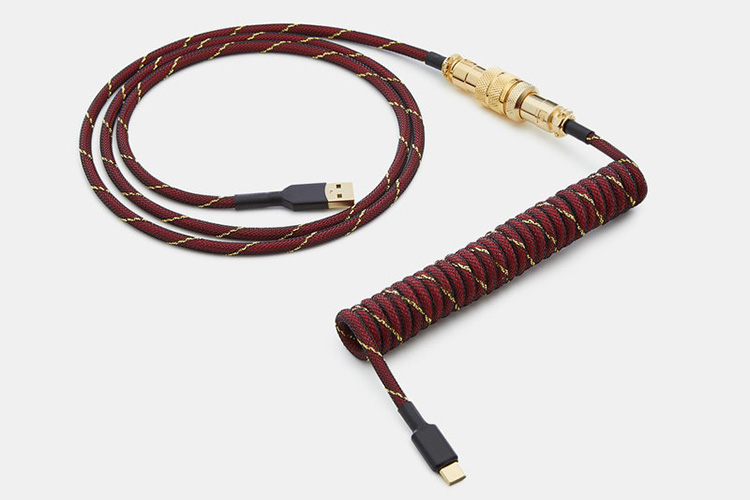 When shopping for custom keycap kits, there are usually some extra items available for purchase. Some of the common inclusions to GMK keycap sets are artisan keycaps, desk mats, and custom coiled cables. Most of these items are a collaboration between GMK and other brands. 
Most coiled cables that are sold with GMK sets, for instance, are manufactured by Space Cables. Artisan keycaps, on the other hand, are usually handled by RAMA WORKS. All items that are included with group buy keycap sets are usually not available in stock and are shipped at a later date. 
For those unfamiliar with these items, here is a quick rundown. Artisan keycaps are specialized keycaps similar to novelties. However, they are usually made of more premium materials such as brass and are usually over the top when it comes to their design. These artisan keycaps can easily cost as much as the base keycap set.
Desk mats are pretty much XXL-sized mousepads. They help protect your desk and improve the aesthetic of your desk setup. Desk mats sold with keycap sets are made to perfectly match the keycap set. 
Lastly, custom coiled keyboard cables work just like regular USB Type-C cables. However, they are made of more premium materials and have a more striking look. Custom cables sold with keycap sets are made to match the exact colorway and theme of the keycaps. 
Which Keycap Kits To Get?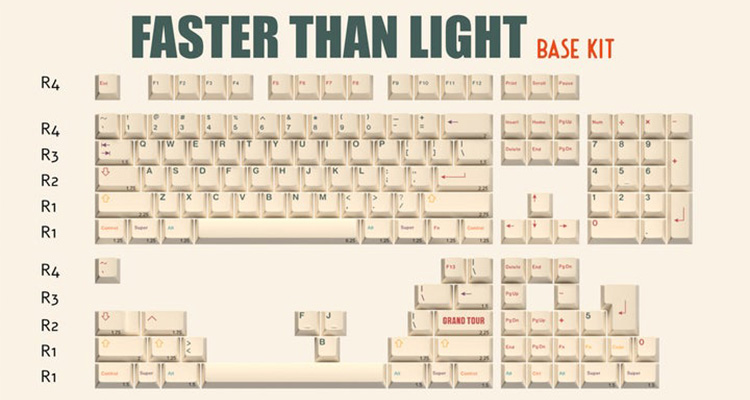 Choosing between the different keycap kits isn't as complicated as it seems. For those who own any of the standard layout keyboards (full-size, TKL, 75%, 65%, and 60%), the base kit should be enough for your needs. And for those who want a complete experience, purchase the base kit along with the novelties and the alternate keys. 
And for those who have unorthodox keyboard layouts such as split keyboards, Arisu layout keyboards, and 40% keyboards, make sure to add the space bar kit along with the rest of your purchase. And lastly, for those who want a complete and future-proof experience, you can purchase all of the kits offered in the keycap set.