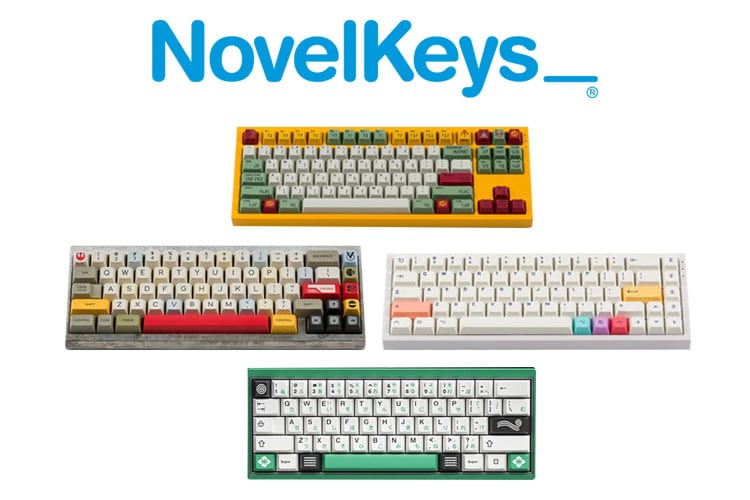 The concept of a custom keyboard is still relatively new. And unfortunately, this means that accessories and custom keyboard kits will not always be available. Thankfully, many brands have risen to the challenge of supplying the demands of keyboard enthusiasts. And in the western part of the world, no brand is more popular than Novelkeys. 
Novelkeys is one of the most well-known vendors and suppliers of custom keyboard parts and accessories in the west. They are the creators of the popular NK65 series of custom keyboards. With how polished their website and customer support are, they aim to be the best one-stop-shop for everything keyboard-related. 
Novelkeys is best known for creating the NK65 series of keyboards. These have revolutionized the custom keyboard market upon their release and have influenced the products that their competitors would release in the coming years. They are also well-known for collaborating with different creators and brands to bring original custom keycap sets.
In this article, we will be diving deeper into the Novelkeys brand. We will be talking about the brand's history, reputation, and product lineup. And ultimately, we will be guiding users on whether or not Novelkeys is a brand that suits their needs and aesthetic preferences.
Novelkeys: The Brand

The Brand is a ray of hope for enthusiasts in the United States. While it is relatively young and small, it maintained a solid customer base because only a small number of dealers offer custom kits manufactured from other parts of the globe. 
Novelkeys was founded in 2016 and aimed to be a western counterpart of KBDFans, a popular custom keyboard store that caters to Asian and global audiences. As a manufacturer, Novelkeys is the Brand behind the popular NK65 and the Seigaha kit, their iteration of an ALICE keyboard. Additionally, the community finds their keycap set designs remarkable as it pays homage to some blockbuster movies or series.
It is also a dealer of other products such as GMK Keycap sets and other mechanical keyboard parts and accessories from other brands. Novelkeys continues to collaborate with other brands such as Kaihua in designing different variations of the Kailh switches and other ones for the enthusiasts to play with. 
More About Mike/Novelkeys' Founder and Owner
Novelkeys is one of the companies with the most unusual origin stories. Its founder, Mike, is not a deep roots in the IT industry or the custom keyboard scene. Before starting his business, he worked as a farmer for five years.
What started his journey into the world of keyboards was when he was working on liquidation lots. He gained experience with multiple PC components during this period, including GPUs and motherboards. He also acquired a 3D printer, which he intended to use for his up-and-coming business.
During this time, he already owned a Razer keyboard. However, the custom keyboard hobby was not very popular. We now take many things for granted, such as switch lubing and stabilizer modifications, which did not yet exist. Given how gaming keyboards were the only keyboards popular during this era, Mike didn't have much interest.
However, when he noticed that various keyboard-related products were becoming popular, he decided to get into the market. Some of Mike's early projects included switch testers which immediately became popular. These switch testers allowed him to get in touch with manufacturers, which would later help him expand his business. 
Soon, Mike expanded into mechanical keyboard switches and custom keycap sets. The name of their company, Novelkeys, was suggested by his wife and based on the term "novelties", which refers to keycaps with special legends.  
In 2017, Mike officially left their family-owned farm to concentrate on Novelkeys. And throughout the years, Novelkeys provided everything from essential keyboard-related products such as stabilizers and keycaps to Novelkeys branded custom keyboard kits. 
Controversy on Long Delivery Time and Inadequate Customer Support
Novelkeys was once involved in a controversy with a customer wherein the brand was accused of being an irresponsible seller. In summary, the customer was severely outraged due to the brand's failure to deliver his purchase on time and their failure to constantly communicate with him. 
This seems to be an isolated case or has been quietly resolved by the brand. Novelkeys has maintained a good reputation in the custom keyboard community and is known as a reliable vendor.
Novelkeys Keyboard Lineup
Novelkeys is commonly known for their NK65 keyboard. It is a 65% Keyboard with two versions: the NK65 EE (Entry Edition) and the NK65 Aluminum. There are also some special variants, such as the NK65 RFP, which Novelkeys preassemble. 
The brand has also ventured into other layouts and form factors. They are currently building up their NK87 (TKL) series of keyboards. But at the time of writing this article, the brand is focusing on marketing their NK65 series of keyboards. Here are some notes about their current keyboard lineup:
NK65 Entry Edition

NK65 Highlights
65% Standard Fixed Layout
Hotswap PCB (Can be White or Black)
VIA Compatible
USB C
Coiled USB C Cable Included
Per Switch RGB Lighting (Programmable via VIA)
Injected Molded Polycarbonate Case
Plate Mount Stabilizers – NK_ Branded
PCB/Plate Mount MX Switch Compatible (3-pin and 5-pin)
PCB Designed by Yiancar
8-Degree Angle
Silicone Dampening Pad
The Novelkeys NK65 Entry Edition is arguably the brand's most well-known product. The keyboard started the trend of high-quality and feature-packed entry-level keyboards. It helped spawn other popular keyboards, such as the KBD67 Lite and the TKC Portico.
It is based on the form factor and design of the brand's more expensive offering, the NK65 Aluminum Edition. The most notable difference between the two models is using a polycarbonate case instead of aluminum. Aside from that, most of the features are very similar between the two models.
Some of the NK65 Entry Edition highlights include a top mount design,  hot-swappable switches, VIA and QMK compatibility, per-key RGB, and a coiled USB Type-C Cable. In short, the NK65 Entry Edition has all the features that enthusiasts would want in a custom keyboard.
The NK65 EE can also be modded pretty easily to achieve a different kind of typing feel or different kinds of sound profiles. One thing to note is that the NK65 EE has some outdated features, and the most notable one is the use of plate mount stabilizers instead of the more popular PCB mount/Screw-in stabilizers. But overall, the NK65 EE is an excellent entry-level custom keyboard that is perfect for newcomers and more advanced enthusiasts on a tight budget.
NK65 Aluminum Edition

NK65 Highlights
65% Standard Fixed Layout
Hotswap PCB
VIA Compatible
USB C
Coiled USB C Cable Included
Per switch RGB Lighting (Programmable via VIA)
CNC Aluminum Case
Black or Silver Color
Plate Mount Stabilizers – NK_ Branded
PCB/Plate Mount MX Switch Compatible (3-pin and 5-pin)
PCB Designed by Yiancar
8-Degree Angle
Silicone Dampening Pad
The NK65 Aluminum Edition is  a step above the Entry Edition. It is one of Novelkeys' earlier models and is considered their flagship product. The Aluminum Edition shares many of the design elements found on the Entry Edition.
But, of course, the main edge that this model has over the Entry Edition is its aluminum case. The use of aluminum easily makes the NK65 Aluminum Edition feel more premium than the NK65 EE. And with its feature set is easily on par with many popular options, including the KBD67 MK2/V3 and the KBDFans Tofu65.
NK87

NK87 Highlights
Hotswap
VIA Compatible
USB C
TKL
Per Switch RGB Lighting (Programmable via VIA)
CNC Aluminum Case
Coiled USB C Cable Included
NK_ Screw-in Stabilizers Installed
PCB/Plate Mount MX Switch Compatible (3-pin and-5 pin)
Thock Absorbers – x8 Silicone Strips Between the Plate and Top Case
Muffle Mats – x2 Silicone Dampening Pads One on the Bottom and One Between the Plate and PCB.
The Novelkeys NK87 is the brand's latest offering, and it is their first TKL offering and is based on many of the features found on the NK65 series.
Just like Novelkey's other keyboards, the NK87 has several enthusiast-grade features. These include hot-swappable switches, QMK and VIA compatibility, and an aluminum case. In addition, Novelkeys paid extra attention to the sound quality of this keyboard. They have included silicone strips and silicone dampening pads to help mitigate any unwanted noise or ping from the case.
The NK87 is currently on pre-order and is not widely available like the NK65 series. However, if this keyboard becomes a hit, then the NK87 will once again force consumers to manufacture more TKL keyboard models.
Other Kits of the Brand

Aside from the Novelkeys NK65 and NK87, the brand also offers other custom keyboard kits. However, unlike those two keyboards, their other kits are not quite as polished. They are less premium and are meant to be practice kits. Some of these kits include Seigaha Keyboard that features the ALICE layout, and the Gingham and Barleycorn keyboards which are primarily used for enhancing and practicing one's soldering skills.
Custom Keycap Sets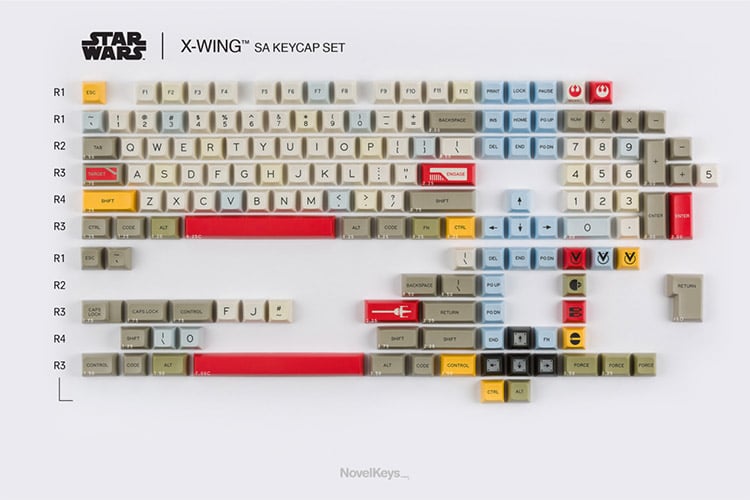 Like most custom keyboard vendors, Novelkeys also sells many unique custom keycap sets. They host both in-stock and group buy GMK sets. They have also collaborated with bigger entities to create official branded keycap sets. A good example is the Star Wars keycap series.
What makes Novelkeys a Good brand?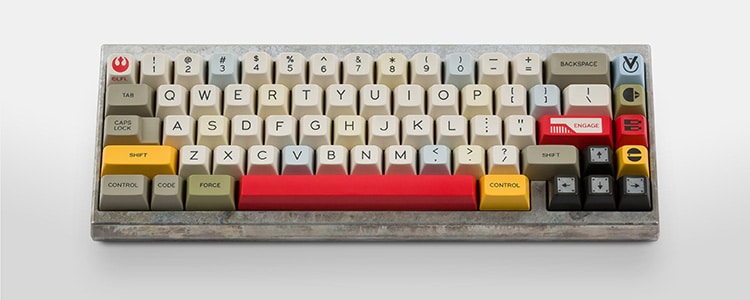 Compared to its other rivals in the West, the buying experience in Novelkeys' store is way better and less time-consuming. The Brand paid serious attention to putting up an online store that will not hassle their customers. Big props also to making customer assistance readily available for any queries that their buyers may have. 
As a manufacturer, Novelkeys' edge against other brands is that they provide sufficient guidance on building their kits. This feature is a great help, especially their NK65 kits, since it competes in the entry-level custom kits category. 
Why Buy Novelkeys Keyboards?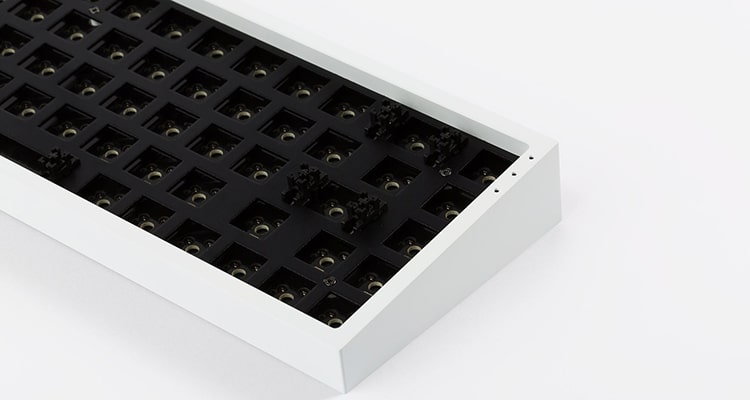 Novelkeys' offerings are well-known for being great value options. When the NK65 series was first released, there were very few keyboards that featured a top-mount design and hot-swappable switches. And even today, for their price point, they offer many features that were only previously available in more expensive keyboards. 
In addition, Novelkeys keyboards are known for having good acoustics. Most keyboards come with different dampening materials, such as their silicone mute pad. These added dampening materials help users tune their keyboards without buying third-party foam/silicone dampening materials.
Novelkeys knows that variety is important in terms of design, and you can buy all of their offerings in different colorways. Some keyboard kits are also bundled with switches and keycaps, which helps give buyers everything they need to build a custom keyboard.
And lastly, Novelkeys' keyboards are built well. Whether it is the Entry Level Edition keyboards or premium offerings that we are talking about, you can expect that their keyboards are made to last. And with their strong customer support, buyers can be assured that they are getting a quality product backed up by the manufacturer.
Why Look for Alternatives?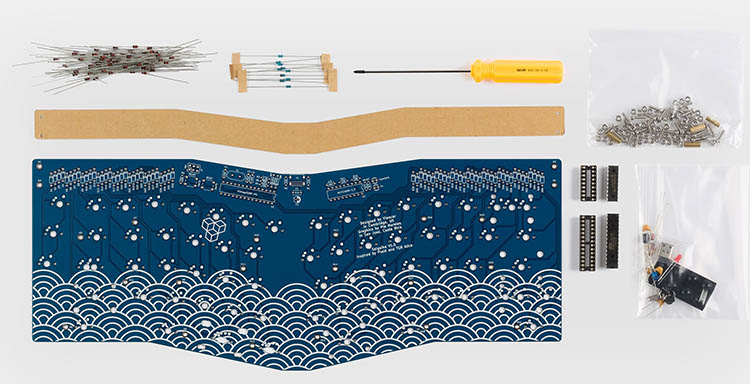 The biggest problem with Novelkeys' offerings is availability, and everything from their entry-level keyboards to their more premium offerings has been constantly out of stock. Of course, there are many factors to consider, and most of them are not Novelkeys' fault. But the fact stands that their keyboards are considerably more challenging to get than competing brands such as KBDFans.
Also,  as we have mentioned earlier, Novelkeys' 65% keyboards have some outdated features that put them at a disadvantage. They are not deal-breakers but are still issues that are worth noting, especially when comparing them to similarly priced or more expensive custom keyboards kits.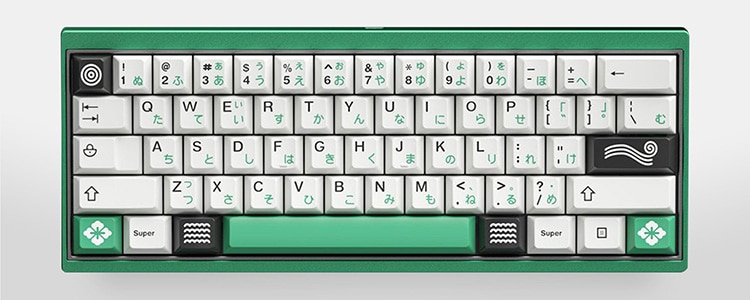 For those who want more readily available alternatives, we highly recommend checking out KBDFans. And for those looking for higher-end keyboards, we suggest checking out Cannonkeys.
Where to Buy Novelkeys Keyboards?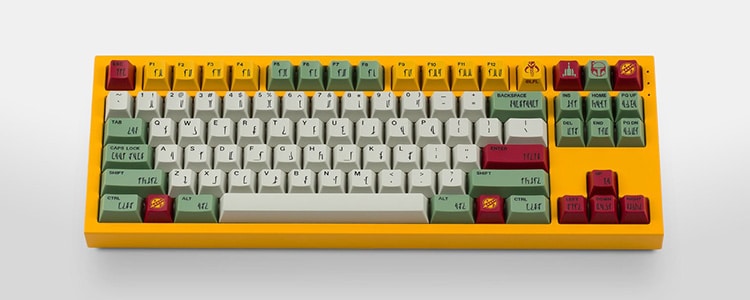 Novelkeys can be bought directly from Novelkeys' official website. At the time of writing this article, they do not have any authorized resellers. The only way to purchase out-of-stock products is via the aftermarket. 
Novelkeys Keyboard Warranty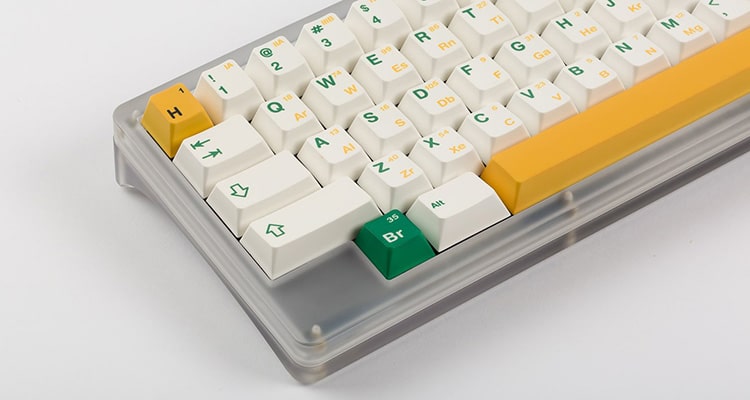 Novelkeys offers a limited and total replacement warranty and a refund within 14 days of receiving the item. Clearance items, however, are not eligible for returns. Check out Novelkeys' Official Website to learn more.
Stephen is the head content creator of Keyboardsexpert. His mechanical keyboard journey began in 2014 when he got his Razer Blackwidow. Since then, he has been fascinated with all things mechanical keyboard-related. He later discovered the custom keyboard hobby and fell in love with the vast customization options. He is currently searching for his endgame and is very excited to share his journey and educate other keyboard enthusiasts.