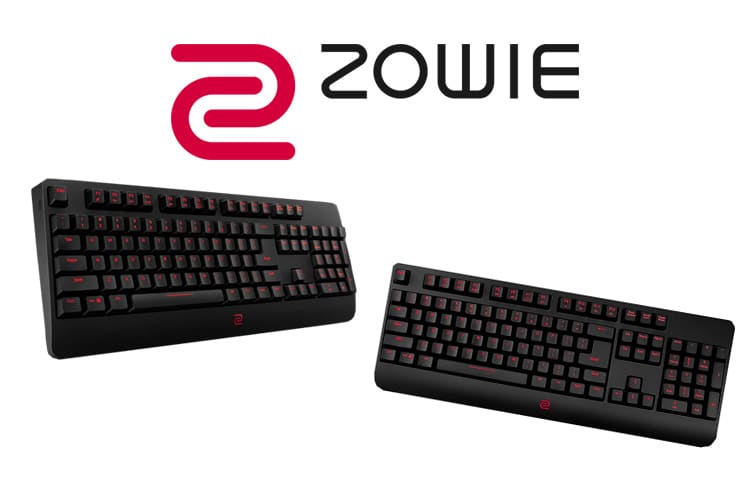 Zowie is a brand that has reached legendary status in the gaming community. Many of their mouse designs, including the Zowie FK and EC series, have been used by many professional gamers. Their designs have also inspired many of today's newer gaming mice. With how good their gaming mice are, many are wondering if their gaming keyboards are also on the same level.
Despite the brand's rich history with gaming mice and their acquisition by BenQ, Zowie's mechanical gaming keyboard lineup isn't up to par with modern mechanical keyboard offerings.  While their keyboard is fully functional and reliable, their design is nothing to write home about. This is a far cry from their gaming mice which continues to be relevant to this day.
In this article, we will be taking an in-depth look into Zowie as a keyboard brand. And ultimately, it should help buyers decide if they should buy or skip Zowie's current keyboard offerings. 
More About the Brand

Zowie Gear was founded in 2008 with the goal of producing high-quality gaming equipment for competitive gaming. The brand was established during a time when Esports was yet to be established, and competitive gaming wasn't the norm. So in many ways, Zowie Gear was ahead of their time.
During their time as an independent brand, Zowie released a number of different mouse shapes that revolutionized gaming mice. These include the Zowie FK2 ambidextrous gaming mouse and the EC2 Ergonomic gaming mouse.
These two mouse shapes are still relevant to this day and have inspired many newer gaming mouse designs. In addition, Zowie was also well-known for creating high-quality gaming mousepads.
Despite the brand's popularity in the competitive gaming scene, Zowie was still not as well-known as bigger brands such as Razer, Logitech G, and Steelseries. However, in 2015, the brand would reach wider recognition when they were acquired by BenQ. Since their acquisition, the Zowie branding has been incorporated into a number of different BenQ products, such as their gaming monitors.
Unfortunately, since BenQ's acquisition of Zowie, the brand has slowed down with the development and production of new products. They lack newer products such as low latency wireless gaming mice and different sized mechanical keyboards. So despite still being relevant today, they are far behind many of their competitors.
Zowie Keyboard Lineup
Celeritas II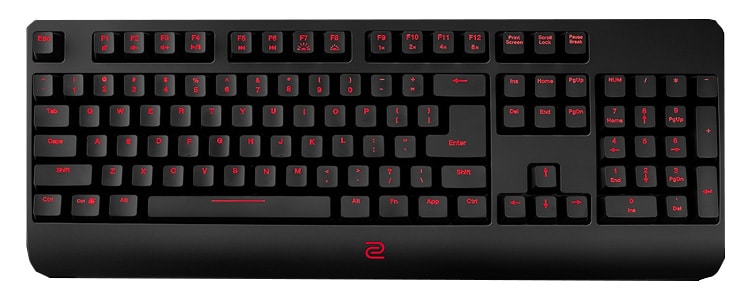 Zowie Celeritas II Highlights
Full-sized Pre-built Mechanical Keyboard

Optical Mechanical Switches

Alternate Multimedia Controls

Red LED Backlighting 

USB to PS/2 Adapter included
The Zowie Celeritas II is currently the only keyboard that Zowie Gear offers. This keyboard is the follow-up to the Celeritas I and was released after the brand's acquisition by BenQ. The most notable change from the original Celeritas I keyboard is the red backlit keys and the use of optical-mechanical keyboard switches.
The Celeritas II features a full-size layout, similar to its predecessor. It also has a minimalistic design that mainly focuses on features needed for competing.
Unlike many of today's gaming keyboards, the Celeritas II only features red LEDs. Also, it only features optical switches, which are based on linear switches.
In a nutshell, optical switches are supposed to emulate the feel of MX-style mechanical switches but add better durability and reliability. The manufacturer of these switches is not stated, so we cannot tell if these have been developed in-house by Zowie or if they have been sourced out from other brands such as Gateron.
Aside from those features, the Celeritas II is a pretty basic keyboard. And unfortunately, these features are not enough for the Celeritas II to be competitive in today's keyboard market. Many keyboard manufacturers have moved into smaller keyboard sizes to give more room for wider mouse movements.
Also, many newer keyboards offer customizable features such as hot-swappable switches. Unlike Zowie's mice, the Celeritas II isn't quite as innovative.
Celeritas I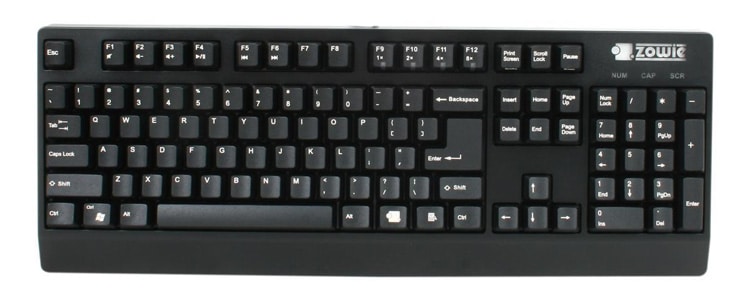 Zowie Celeritas I Highlights
Full-sized Pre-built Mechanical Keyboard

Cherry MX Brown Mechanical Switches

Alternate Multimedia Controls

USB to PS/2 Adapter included
The Zowie Celeritas I was Zowie's first gaming mechanical keyboard. Unlike the newer model, the Celeritas I has a more minimalistic look that is reminiscent of brands such as Filco and Leopold. It also seems to be a direct competitor to the old Steelseries 6G/6GV2 keyboards.
Again, this keyboard is very straightforward. It features a full-size layout with Cherry MX switches. The keys are not backlit, and there are no special macro keys to be found. Unfortunately, the Celeritas I is no longer offered. So sadly, Zowie customers do not have the option of having a more minimalistic-looking keyboard with Cherry MX switches.
What Makes Zowie a Good Brand?
As we have mentioned earlier, Zowie is a legendary brand in the gaming community. Their name alone gives users confidence that they are using a product that has been tried and tested by professional gamers. And despite not updating their gaming mice catalog, the FK and EC series is still the go-to for many FPS gamers to this day.
In addition, BenQ's acquisition of Zowie has helped the brand expand to gaming monitors. BenQ, is, of course, one of the leaders in gaming monitors. So ultimately, Zowie is now able to provide tournament-ready monitors both for professional events and casual gamers. However, when talking about Zowie's gaming keyboard offering, that is an entirely different story.
Why Look for Alternatives?
As good as their other products are, Zowie's gaming keyboard lineup is pretty weak. They are a far cry from the revolutionary gaming mice, mousepads, and monitors that the company has been producing. In fact, the Celeriatas II is pretty much outdated.
It lacks many features such as alternate keyboard sizes, hot-swappable switches, and customizable software. It is pretty bland in terms of its feature set and is now pretty much outdated.
It is also pretty apparent that Zowie/BenQ is not interested in competing with other gaming keyboard brands. The brand does not actively promote its gaming keyboards, unlike its other products.
Of course, Zowie's gaming keyboards are still pretty useable. However, when it comes to overall value, there are many newer gaming keyboards out there that do a better job than Zowie's current offerings. Also, there are many custom keyboard brands, such as KBDFans, Novelkeys, and Cannonkeys, that can take your keyboard experience to the next level.
Where to Buy Zowie Keyboards?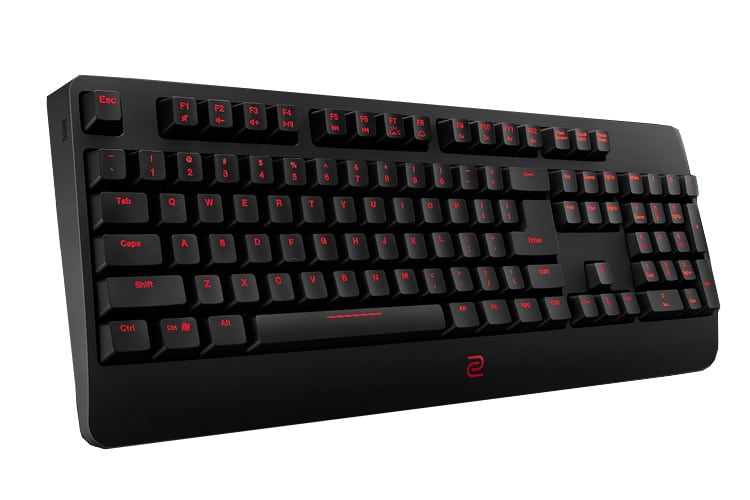 The Celeritas II can be bought directly from Zowie's website. Their products are also available in most mainstream online retailers that sell quality keyboards.
Zowie Keyboard Warranty
Zowie offers a 1-year limited warranty for the Celeritas II. Check out Zowie's official website to learn more. 

The KBE team is dedicated to sharing our knowledge and creating useful resources about computer keyboards. This article was written as a team collaboration, combining our knowledge and years of experience using, building and modding keyboards. Meet the team here.