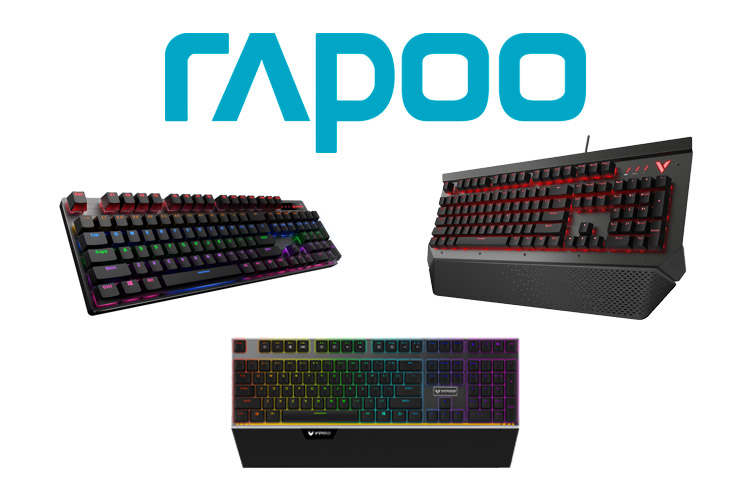 Mechanical keyboards are arguably the current standard when it comes to modern-day keyboards. Big-name brands, such as Logitech G, Corsair, Steelseries, Hyperx, and many more have adopted this technology into most of their keyboards. However, their high price tag has helped give rise to many brands that focus on budget-priced keyboards, including Rapoo.
Rapoo is a manufacturer of computer peripherals, such as keyboards and mice. While they cater to many audiences, their mechanical keyboards are geared primarily for gamers who are on a budget. And while the selection is limited, there is a keyboard model for all kinds of gamers. 
Like many of its competitors, Rapoo manufactures mechanical keyboards that are geared towards the masses. They try to offer features such as RGB, a wrist rest, and various layouts at a very affordable price point. However, the question that many gamers are asking is if Rapoo's keyboards are competitive with other brands that are trying to do the same thing.
In this article, we will be taking an in-depth look at Rapoo's mechanical keyboards. We will be talking about their history and reputation as well as their current gaming mechanical keyboard product lineup. And ultimately, users should be able to tell whether or not Rapoo's keyboards are worth buying.
Rapoo Brand History 

Rapoo (formerly known as Shenzhen Rapoo Technology Co, Ltd) was conceived way back in 2002 in Shenzhen, China. The brand initially focused on bringing wireless computer peripherals, which later expanded to smart home devices and gaming peripherals. As an industry-leading manufacturer, the brand is a pioneer in bringing wireless connectivity through the 2.4 GHz frequency band. 
Their venture gaming peripherals came out way back in 2014 when they finally launched their own V Series Gaming product line. Up to date, Rapoo enjoys a vast and solidified presence in 80 countries and continues to exist for the world's complete transition to wireless technology. 
Rapoo in E-Sports
Rapoo, while having a gaming product line, does not have an influential presence in the E-sports industry. They are also not a brand that is directly competing against the big players. But with that said, Rapoo has maintained a strong presence in the gaming mechanical keyboard company. 
In addition, they are slowly but surely being accepted by gaming enthusiasts. Their success may potentially pave the way for their involvement in the E-sports market in the future.
Rapoo Keyboard Lineup
Rapoo V720 RGB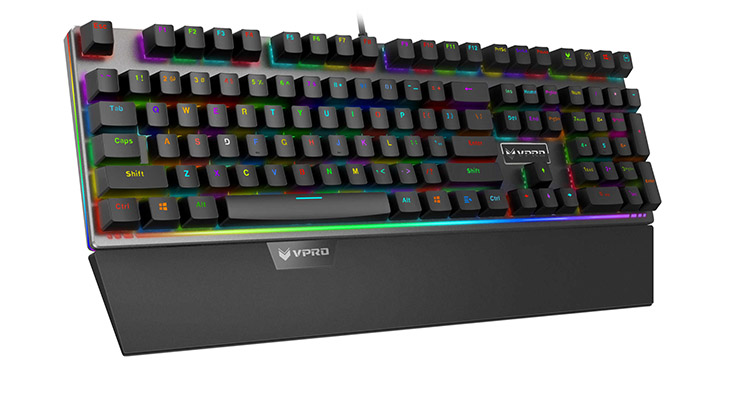 V720 RGB Highlights
Software support

Full Layout

Onboard memory for custom key profiles

"High-speed response"
The Rapoo V720 is currently the brand's flagship offering. It sports mostly the same features as their other gaming mechanical keyboards. However, it has a few extra features that help differentiate it from other Rapoo mechanical gaming keyboards. 
The V720 is a full-size RGB mechanical keyboard that promises to offer a faster response through Rapoo's proprietary gaming chip. In addition, it also allows users to customize the keyboard's various functions through Rapoo's VPRO software. In addition, this keyboard has onboard memory that can locally store settings. 
Rapoo V500 Pro / V500S Pro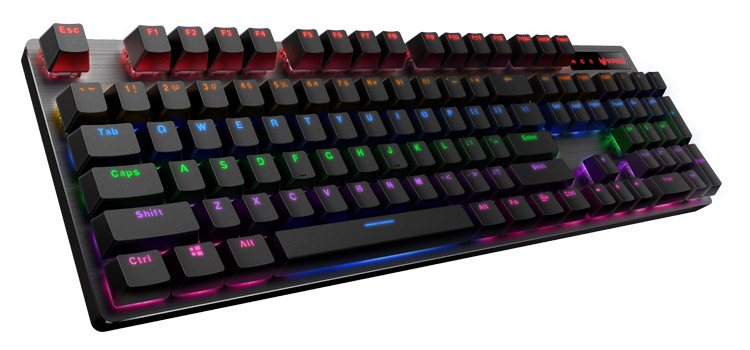 V500 Series Highlights
Full layout keyboard (V500Pro); TKL Layout (V500S Pro)

Equipped with Rapoo's proprietary mechanical keyboard switches

Spill-resistant design

RGB Backlighting 
The Rapoo V500 series is Rapoo's midrange mechanical keyboard series. It is available in two sizes, full-size (V500 Pro) and TKL (V500S Pro).
The two V500 keyboards are very similar in terms of their features. Both keyboards are equipped with an alloy body, which contributes to the product's longevity. Both of these keyboards also feature Rapoo's proprietary mechanical keyboard switches. Kailh switches are well regarded in the mechanical keyboard community, so this should be good news for those interested in Rapoo's mechanical keyboards.
Some sources have, however, identified these proprietary switches as switches manufactured by Kailhuha. This is the same brand that manufactures Kaihl switches. Unlike Rapoo's other mechanical keyboards, the V500 Pro is also available in a wireless version. 
Rapoo V780S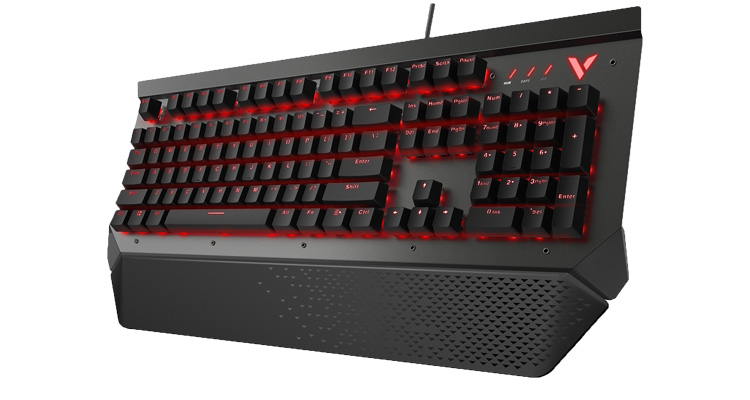 V780S Highlights
Full layout keyboard

Water and Dust Resistant

Adjustable Red backlighting

Wrist Rest
The Rapoo V780S is the brand's largest mechanical keyboard. What makes this keyboard special is its integration of a wrist rest in its body. This is perfect for those who are looking for a more comfortable typing experience.
However, the biggest downside of the V780S is its lack of RGB backlighting. It only supports red backlight, similar to older gaming mechanical keyboards. This, along with its more aggressive design, makes the V780S the most gamer-looking keyboard in Rapoo's mechanical keyboard lineup.
Rapoo's Gaming Membrane Keyboards
Rapoo also offers gaming membrane keyboards such as the V52S and the V56S. The only feature that stands out in these keyboards is the integrated media control in the function keys. Their membrane keyboards also feature partial anti-ghosting as well as RGB backlighting. 
Why Buy Rapoo Keyboards?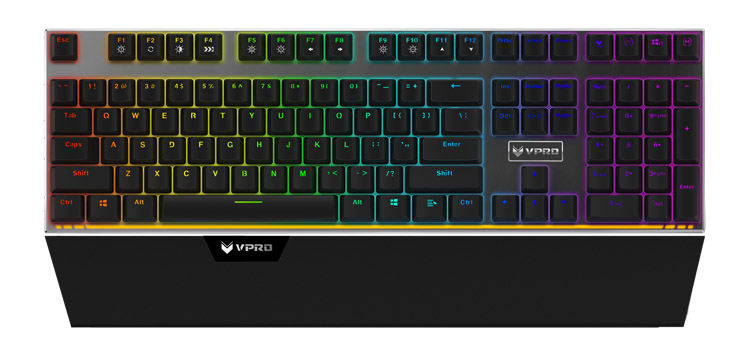 Rapoo keyboards are certainly not the best when it comes to design, form-factor, or technological innovation. However, they clearly satisfy the basic needs of gamers thanks to the reliable switches they use and the tried and tested design that their keyboards have. For the price that they come in, there is very little to complain about their keyboards.
In addition, Rapoo mechanical keyboards are fairly accessible. They can be bought on a number of different sites and are almost always in stock. And, of course, the durability of their keyboards is acceptable. They are made of decent materials that ensure that these keyboards can survive intense gaming sessions.
Why Look for Alternatives?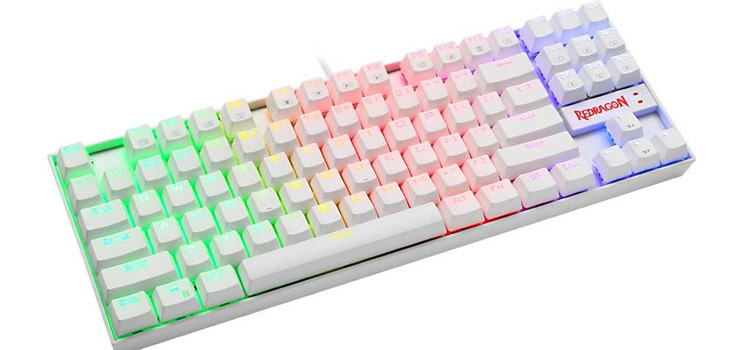 Rapoo's mechanical keyboards have two major weaknesses, the lack of alternative form factors and the lack of custom keyboard features.
Aside from offering a TKL keyboard, Rapoo is massively behind in recent trends such as 60%, 65%, and 75% keyboard sizes. In addition, Rapoo's keyboards are missing game-changing features such as hot-swap switches.
And unfortunately, those are features that many of its budget-focused competitors are offering. For those who are looking for these features, we highly recommend checking out brands such as Akko, Keychron, Royal Kludge, and Epomaker. And, for those who have a higher budget, we highly recommend checking out custom keyboard brands such as KBDFans.
Which Rapoo Keyboard to Buy?
Rapoo's mechanical gaming keyboards are pretty similar. However, the one that we would recommend would be the V500 or the V500S. These are currently the only mechanical keyboards in Rapoo's lineup that offer a TKL form factor as well as wireless functionality.
Where to Buy Rapoo Keyboards?
Rapoo Gaming keyboards can be bought via various retailers and resellers. Their products are also available in most mainstream online stores such as Amazon.
Rapoo Keyboard Warranty
Rapoo offers a 2-year limited warranty for their products. Check out Rapoo's Official Website to learn more.
Stephen is the head content creator of Keyboardsexpert. His mechanical keyboard journey began in 2014 when he got his Razer Blackwidow. Since then, he has been fascinated with all things mechanical keyboard-related. He later discovered the custom keyboard hobby and fell in love with the vast customization options. He is currently searching for his endgame and is very excited to share his journey and educate other keyboard enthusiasts.