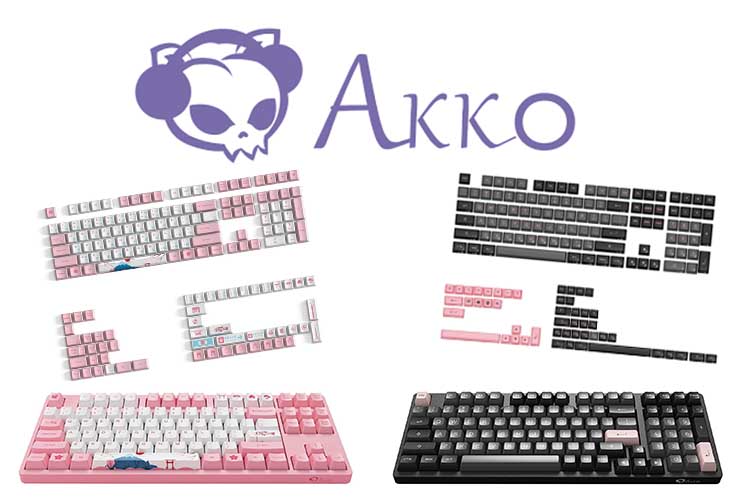 There are many brands that are competing to offer the best quality mechanical keyboards and keyboard accessories. However, one name that stands out in the endless sea of keyboard manufacturers is Akko. And the reason for this is the attention to detail that they put into all of their products.
Akko is one of the brands that prove that high-quality keyboards and keyboard-related accessories do not need to be expensive. Akko has been offering high-quality products for years and has built a good reputation in the mechanical keyboard enthusiast market. The brand currently offers everything from mechanical keyboards to keycaps and switches. 
But aside from offering great quality and aesthetically pleasing keyboards, Akko's biggest strength is its pricing. They are able to offer amazing keyboards, keycaps, and switches without breaking the bank.
While budget-friendly, Akko has maintained its name as a brand that offers keyboards, keycaps, and switches highly regarded by mechanical keyboard enthusiasts. The brand has excelled and continuously offers mechanical keyboards and parts sold separately and built in-house. Being a powerhouse in this industry, you can create a keyboard where its parts are solely stamped with Akko's name. 
Akko Brand History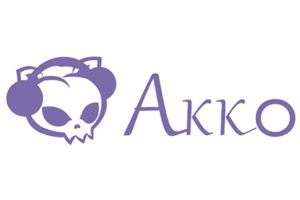 Akko was founded in China way back in 2016 with the philosophy of "Diversifying the industry." Its founders having expertise in building computer peripherals have contributed to raising the bar that keyboard manufacturers must meet to satisfy their customers. 
The brand has maintained a firm and competitive position through its diverse selection of keyboards, mechanical switches, and even keycaps. The brand rapidly grew into a powerhouse name with the help of their themed and limited-release keycap sets that will surely captivate and speak to the hearts of the consumers. 
Mainstream Fame
Akko grew into stardom upon introducing their themed mechanical keyboards, one of which is the Akko World Tour Tokyo. Said keyboard has been manufactured in different layouts and with a Sakura and Mount Fuji-themed keycap set with novelty keys. It can be purchased equipped with either their in-house switches (which will be talked about later) or switches by other brands. 
Akko also belongs to the brands tied with Epomaker. One can purchase most Akko products on Epomaker's website. Having established its name as a powerhouse in the industry, it never neglects to recognize the community built and the market's passion for mechanical keyboards.
Akko Keyboard Lineup
Akko World Tour Tokyo
This series is Akko's take on a Sakura-themed kit. If you have started to immerse yourself in the hobby, you would inevitably encounter eye-catching keyboards such as Ducky x Varmilo's Miya Pro Sakura Pink. The Akko World Tour Tokyo is no different.
This theme is available to most keyboards of Akko. The keycaps set is a thing of beauty, more so if you can afford the R2 5108S. It is a full layout hot-swappable keyboard that has its design hinged on this eye-candy theme. 
The keyboards that are part of this theme are either pre-built with Cherry MX switches or Hot-swappable. The first reiterations were not integrated with RGB Lighting, but as time went by, the brand decided to add more convenient features at almost little to no cost to the resulting products. 
Unfortunately, Akko is yet to venture on aluminum bodies or aluminum cases on their keyboards. While a top-notch build quality may calm the heart, features such as this one help the keyboard stand the test of time. 
Akko World Tour keyboard series is something that the market should always look into. 
Highlight:
Custom keycap set with novelties

Available in various layouts 

Also available in hot-swappable or pre-built versions. 

RGB and Wireless connectivity through Bluetooth (for the recent models)
Black & Pink 3084 ASA, and 3098 ASA
The failed attempt of GMK to provide the long-sought Blackpink themed keycaps easily provided the opportunity to some keyboard and keycap manufacturers out there to have their reiterations of it. 
Akko is one of those who grabbed this opportunity. Their Black & Pink keycaps are available in these two keyboards with the same features except for their number of keys. 
Akko's 3084 and 3098 are wired hot-swappable keyboards that sport Akko's reiteration to the Black and Pink colorway. It has no RGB. However, Akko offers the service of modifying the switches of your choice that it will come with but with the sacrifice of its hot-swapping feature. 
Highlights
Black & Pink ASA profile keycaps

Available in Akko's proprietary switches

84 key and 98 key, respectively. 

Hot-swappable 3-pin PCB
Akko Custom Keycap Sets 
Aside from their keyboards, Akko is also well-known for offering high-quality keycaps. Their keycap sets offer popular design and colorways as well industry-standard build quality at a reasonable price. Most of their offerings are made of PBT and are available in their proprietary ASA profile as well as in the standard Cherry profile,
Some of Akko's best-known keycaps include the Akko Neon, Akko Red and Blue Samurai, Akko Macaw, Akko EVA-01, and many more. Best of all, these keycaps are readily available, unlike keycaps from competing brands that can only be acquired via group buy.
Akko Switches
Akko has also recently entered the custom mechanical switch market. Their Akko CS line of switches has quickly been regarded by the community as bang for the buck switches. Some would say that the switches are comparable to the Cherry MX architecture. Given their low price point, they are perfect for anyone who wants to build their own keyboard or even customize Akko's hot-swap offerings. 
What Makes Akko a Good brand?
It is undeniable that Akko has already established its presence in budget mechanical keyboards' highly competitive arena. It is a good alternative or a strong option if one is buying its first-ever mechanical keyboard or simply looking for a keyboard that will stand the test of time.
Akko is a good brand simply because it achieved the "sweet spot" that other brands seem to have difficulty with. Brands should recognize that for them to be loved by the market, the quality of their products should not appear restricted by their price. Yes, buying a mechanical keyboard is always a luxury. That being the case, such a purchase is not exempted from their market's price and quality expectations. 
Why Buy Akko Keyboards?
Akko's keyboards have a lot of appealing features. They have top-notch aesthetics and have hot-swap capabilities allowing the user to easily mod their keyboards. In addition, Akko's entry-level pricing makes their keyboards very accessible.
In addition, Akko's accessories are just as appealing as their keyboards. their keycaps look great and are very durable, thanks to their thick PBT material. Their switches are also very competitive and can easily compete with other budget switches, such as the Gateron Milky Yellow switches. In summary, Akko offers very high-quality products that are both affordable and readily available.
Why Look For Alternatives?
Akko has yet to introduce a keyboard with an aluminum case or with an aluminum body. Some enthusiasts consider this factor while some do not. Regardless, an aluminum body or an aluminum case contributes to the keyboard's capability to stand the test of time. 
While the brand is not yet venturing on such features, Akko keyboards do not fail the market's expectation to build quality. Akko's keyboards have little to no body flex and are not flimsy at all. However, if you are looking for a keyboard with an aluminum body or an aluminum case, it is recommended that you look somewhere else. 
Another reason why enthusiasts might want to look elsewhere is because of the brand's controversial keycap designs. A lot of their designs have taken inspiration from popular GMK keysets such as the GMK Laser, GMK Red Samurai, and many more. Of course, Akko's sets are not clones since they offer a completely different keycap material, and they have their own original novelties.
Of course, the similarities are still pretty evident between the GMK versions and the Akko versions. If you are someone who is not a fan of clone keycap sets, then Akko's keycaps may not appeal to you.
Which Akko Keyboard to Buy?
World Tour Tokyo R2 3061S RGB. This keyboard with a long name is a 60% layout hot-swappable keyboard with the eye-catching World Tour Tokyo keycap set. It has RGB, and it comes with factory-lubed Gateron switches. 
The keyboard mentioned above is highly recommended for beginners and enthusiasts who crave a 60% keyboard that they can bring to work or use outside. It is also more than enough to cater to the curiosity of first times as it has all the basic features of a mechanical keyboard at a cheap price tag. 
Where to Buy Akko Keyboards?
Akko keyboards can be bought directly from their website or on Epomaker's website. Their products are also available in most mainstream online stores such as Amazon and AliExpress. You can also find them in most physical retail stores.
Akko Keyboard Warranty
Akko offers a 1-year limited warranty and a 30-day replacement upon purchase for factory defects on their keyboards. Check out Akko's Official Website to learn more.

The KBE team is dedicated to sharing our knowledge and creating useful resources about computer keyboards. This article was written as a team collaboration, combining our knowledge and years of experience using, building and modding keyboards. Meet the team here.