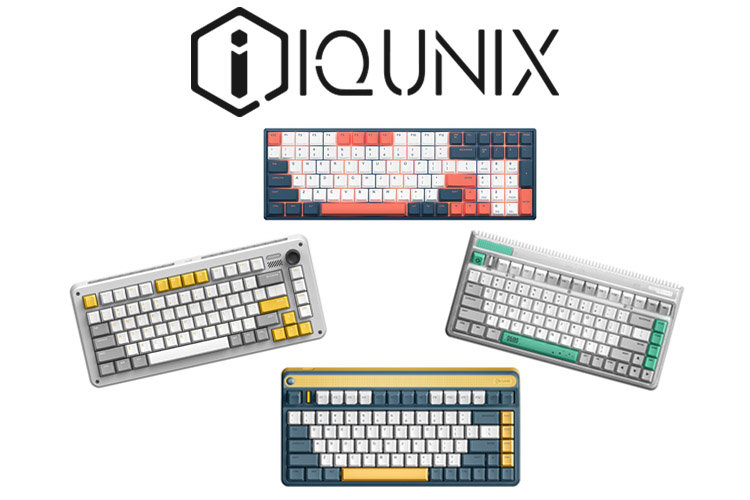 One reason why you should buy a mechanical keyboard is, believe it or not, its aesthetic appeal. For most enthusiasts, it is treated as a canvass to tinker with and express themselves. And unfortunately, when it comes to pre-built keyboards, the aesthetics is where they fall flat. However, Iqunix is looking to redefine what is possible with the pre-built keyboards.  
Iqunix is a keyboard manufacturer that specializes in creating keyboards with unique aesthetics. Their keyboards are well known not only for having interesting colorways but also their unique designs. They are also one of the few brands that manage to pack essential features such as wired and wireless features all in one premium package. 
Iqunix showed that there is more to mechanical keyboards than just rectangular cases with glowing keys. They introduced interesting designs and colorways that were very similar to the more expensive (and harder to buy) custom keyboard offerings. They also proved that they could offer everything that enthusiasts are looking for in a single package.
In this article, we will be diving deeper into the Iqunix brand. We will be learning more about their humble beginnings and position in the market. And, of course, we will be taking a look at the brand's keyboard lineup to help consumers decide if they should spend their hard-earned cash on Iqunix keyboards. 
Iqunix Brand History 

Iqunix was founded in Shenzhen, China, in 2014 by Levan Li. The company was founded due to the frustration of its founder with the poor and limited designs on mechanical keyboards way back – which is true at some point.
Traveling back to 2014, appealing designs and eye-candy designs on mechanical keyboards were basically non-existent. Most brands focused on making keyboards that only appealed to gamers and Esports fans. In many ways, Iqunix was one of the earliest brands that helped pioneer today's mechanical keyboard scene filled with many interesting-looking designs. 
Iqunix Keyboard Lineup
Iqunix strayed away from this stereotype. The brand opted to offer mechanical keyboards that the casual user, gamer, or enthusiast can use on whatever they do with their computer. With that out of the way, let us tackle the features of their different keyboard. 
Iqunix's present keyboard lineup can be purchased either in its wired or wireless plus wired version for an additional cost. Quite unfortunate since most manufacturers of keyboards that feature dual connectivity do not charge for extra. To compensate, the brand lets you choose what switches your keyboard initially comes with – which can be swapped at ease as most of their keyboards feature a hot-swappable PCB. Here are some additional notes that you may want to consider:
Iqunix L80/A80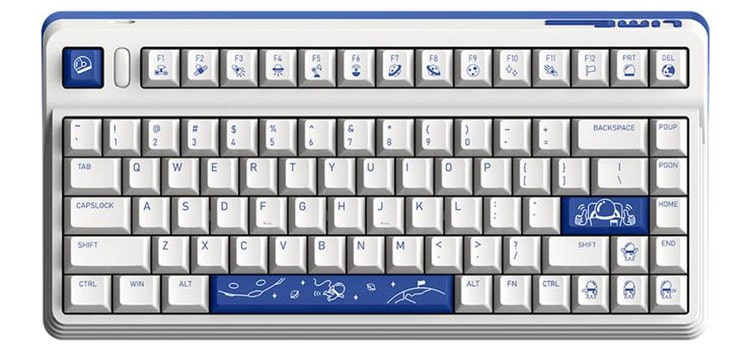 L80 and A80 Highlights
Pre-built 

Wireless connectivity through Bluetooth 5.0 or Wireless 2.4ghz

83 keys on an 80% layout

Hot-swappable mechanical keys

Plastic Case

Optional Purchase for RGB Backlighting

Can be connected to up to three devices at the same time with seamless switching

"Terraced structure"

4000 mah battery
The Iqunix L80 is one of Iqunix's most famous keyboards. The latest version, the L80 Cosmic Traveler, has garnered attention from enthusiasts thanks to its excellent out-of-the-box experience. The L80 already feels and sounds good thanks to the proper tuning of stabilizers and the usage of proper case dampening materials.
(Note: At the time of writing this article, only the L80 Cosmic Traveler has the improved typing feel and sound as well as the properly tuned stabilizers. Older L80 models are still known to have some issues).
The L80 and A80 series come in many different flavors. Some models, such as the Cosmic Traveler, follow a certain. Other models follow more general colorways. However, what helps define these models is their form factor and layout.
All models under this series have an 80% layout. Its implementation is similar to the exploded layout found on the GMMK Pro and the Keychron Q1. However, only the F keys are separated. The alphas and the rest of the keyboard are clustered together, similar to 65% keyboards that don't have a right arrow blocker.
In addition, all keyboards in this series come with Cherry MX or Gateron switches and are hot-swappable with other 5-pin mechanical keyboard switches. It also supports Bluetooth 5.0 and 2.4 GHz wireless for low latency wireless connection.
Iqunix OG80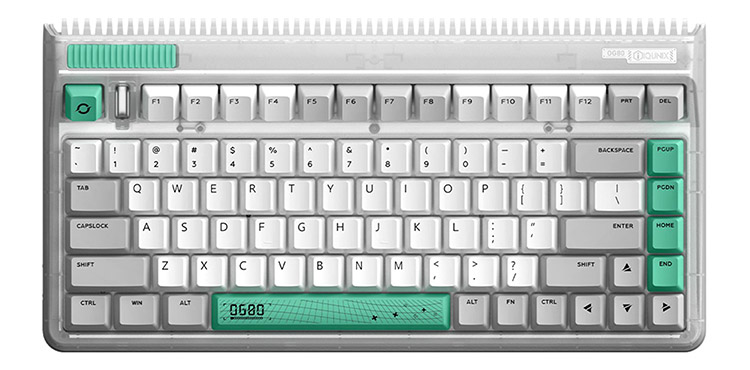 OG80 Highlights
Pre-built

Wireless connectivity through Bluetooth 5.1 or Wireless 2.4ghz

81 keys in a 75% layout

Hot-swappable Keys

Plastic Case

Optional Purchase for RGB Backlighting

Can be connected to up to three devices at the same time with seamless switching
The Iqunix OG80 is very similar to the A80 and L80. It has the same size and layout, the same tri-mode wired and wireless functionality, the same case design, and the same high-quality PBT keycaps. However, what separates it from the A80 and L80 keyboards is its unique design.
As its name suggests, its design is mostly inspired by classic keyboards/OG keyboards such as the IBM Model M. It sports a gray color scheme with green accents to help give the keyboard a more striking look.
In addition, several improvements have been made, such as the Polycarbonate case and the built-in storage for the 2.4 GHz wireless receiver. The PC case is a good upgrade since it is known for giving improved acoustics and is overall a better material compared to regular ABS plastic.
And lastly, the OG80 can be bought with a number of different switches, including TTC switches which have been well regarded in the custom keyboard community. Overall, despite being mostly a minor revision to the L80 and A80, the OG80 is still a compelling keyboard that is perfect for those who like its aesthetics.
Iqunix ZX75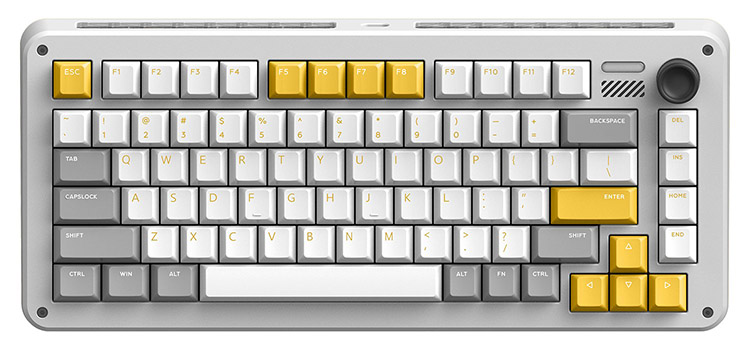 ZX75 Highlights
Pre-built

Wireless connectivity through Bluetooth 5.1 or Wireless 2.4ghz

Rotary Encoder/Knob
75% Form Factor
Hot-swappable Keys
Plastic Case
Detachable Feet

Media Control knob (ZX-75)

Bigger Batteries (for the ZX-750)
The Iqunix ZX75 is the company's answer to newer keyboards such as the GMMK Pro and the Keychron Q1. It sports an exploded 75% layout, which is quite different from Iqunix keyboards such as the A80 and L80.
Just like the A80 and L80, the F-keys on the ZX75 are separated from the rest of the alphas. However, the arrow keys and the home row keys are also separated, which makes the ZX75 look closer to 65% keyboards. Many enthusiasts like this layout since the keys aren't too close to each other.
Another notable addition to the ZX75 is the rotary encoder/knob. For this keyboard, it is utilized for media controls. Turning it turns up or down the volume while pressing it will execute play and pause. And lastly, the ZX75 features detachable feet which can help raise the keyboard to a higher typing angle.
Aside from these features, the ZX75 is mostly similar to Iqunix's other keyboards. This means that it will have the same high-quality build and keycaps right out of the box. It is also compatible with a number of different switches, including options from Gateron, Cherry, and TTC which can be bundled with the keyboard.
Iqunix F96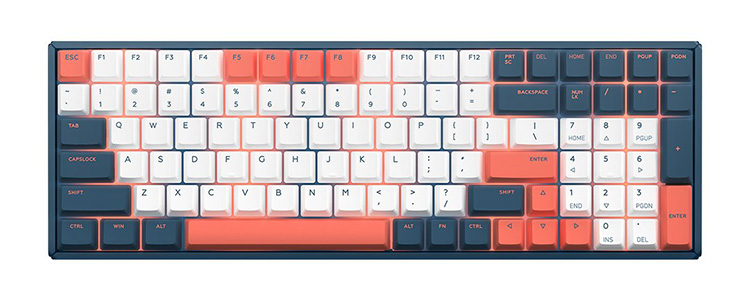 F96 Highlights
Available either in pre-built or custom kit version

96-key layout

RGB Backlighting as an optional purchase for the pre-built version

Aluminum case

Bluetooth 4.1

4000 mah Battery

It has a variety of eye-candy themes to choose from
Iqunix' F96 is the brand's darling. The keyboard can be purchased either in its pre-built or custom kit barebones version, which you can have come with mechanical switches of your choice as a separate purchase. 
There appears no compromise in the manufacturing of this keyboard except for the outdated Bluetooth version. While only a number connect their keyboard wirelessly, it is of immense help, especially for people who bring their keyboards to work. 
One downside that you may feel in the keyboard's layout is that all its 96 keys are cramped with no partition or something in between at all. This is typically an issue on layouts such as these. The keyboard, however, is enclosed in an aluminum case which supports its durability. 
In buying this keyboard, the reader must take note that the pre-built version is not hot-swappable. You can choose what switches it will come with, but you cannot change them after purchase. 
Iqunix M80 Purry Cat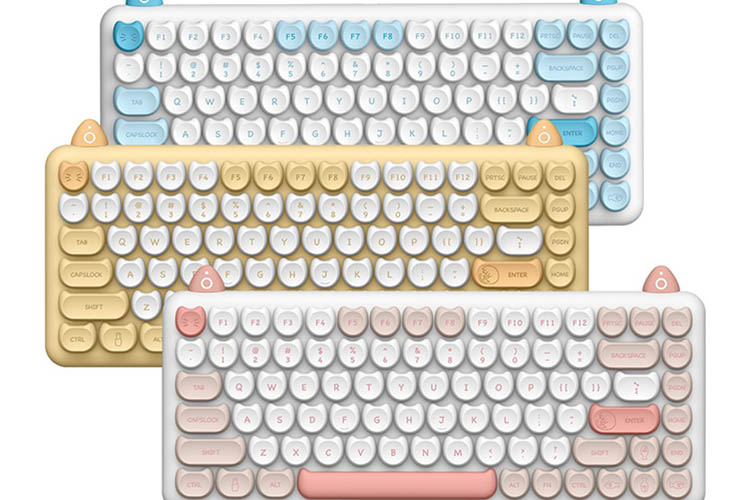 M80 Purry Cat Highlights
Pre-built

84 keys in an 80% layout

Metal upper case

RGB Backlighting

Kailh Blue switches

Not hot-swappable

4000 mah battery

Kitten themed keycaps
The Iqunix M80 Purry Cat shows Iqunix's fun side. They ditch their minimalistic and professional-looking design aesthetic and trades it for a louder cat-theme-based look. They do this without sacrificing the core functionalities that have helped make Iqunix's keyboards what they are today.
The M80 purry cat comes in different colors with matching keycaps. The keycaps are also round, instead of the usual shape and profile that most keycaps have. It also has an aluminum top case, which helps give it its solid and rigid build.
The only downside to the M80 is its lack of hot-swap functionality. Consumers who purchase this keyboard will be stuck with Kailh Blue clicky switches, which are not that popular in today's mechanical keyboard market. Overall, the M80 Purry Cat is perfect for those who want a unique-looking keyboard or for cat lovers who want to express their personalities through their keyboards.
Why Buy Iqunix Keyboards?
Iqunix keyboards are literally eye candies. There is simply no description other than them being visually appealing, especially if a colorway or theme resonates with the end-user. There aren't many pre-built keyboards that can match the aesthetic appeal that Iqunix keyboards provide. 
In addition, Iqunix keyboards have developed a signature look that helps separate them from the sea of generic-looking keyboards in the market. Their more complex structure also helps sell the premium look that they are going for.
With that said, looks aren't the only strong point of Iqunix keyboards. Most of their models, especially newer ones such as the L80, are designed to perform well at the get-go. They offer more limited customizability to the end-user. However, Iqunix has made sure that users do not have to open up their keyboards just to get a good typing feel and sound profile.
And also, Iqunix keyboards feature all the essential add-ons, such as wireless features. With the performance and aesthetics of Iqunix keyboards, the brand is proving that they deserve to be a contender for an endgame pre-built keyboard.
Why Look For Alternatives?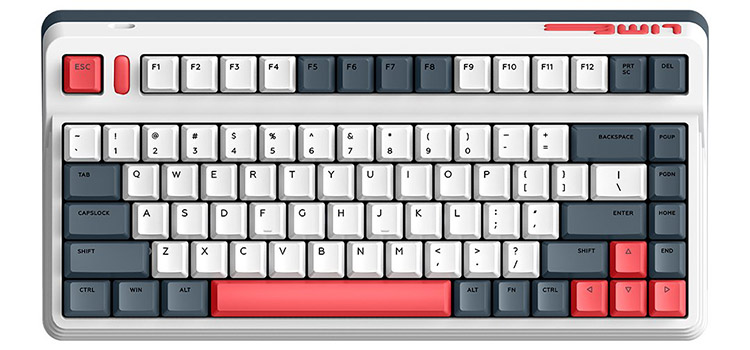 Iqunix keyboards are, without a doubt, excellent keyboards. However, they have some limitations that may not satisfy users looking for a more custom keyboard-like experience. Most of their keyboards are next to impossible to open.
As we have mentioned earlier, opening up their keyboards is not necessary due to how well-tuned they are out of the box. However, some users may want to install mods that cannot be applied in the factory. In these instances, users will have to go through extra effort to open up their keyboards, possibly voiding the warranty in the process.
Another reason to look for alternatives is if potential buyers are not satisfied with the look of Iqunix keyboards. Despite being well-received by enthusiasts, some might find Iqunix keyboards to be over the top. The bulky design of some of their well-known models may also not work well with some desk setups.
For consumers who are looking for other high-end pre-built keyboards, we have covered a few well-known brands. These include Filco, Leopold, and Happy Hacking Keyboard. And for those looking for custom keyboards, KBDFans is a great place to start.
Which Iqunix Keyboard to Buy?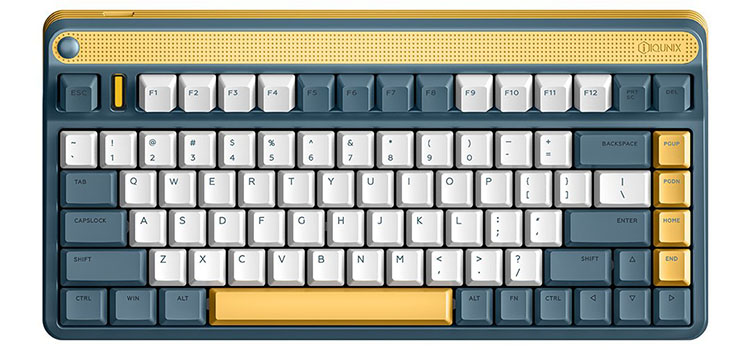 Iqunix covers a lot of users with their keyboards. They have keyboards models for professionals who require a Numpad and also keyboards models for those looking for a smaller and more compact form factor. We highly recommend choosing a model based on your needs.
But for those who are looking for the best performing Iqunix keyboard regardless of size and features, we highly recommend the Iqunix L80 Space Traveler. It has great looks that help differentiate it from other keyboards in the same price range and is well optimized to sound and feel great right out of the box. It is also priced competitively, making it a very solid option both for beginners and more experienced mechanical keyboard buyers.
Where to Buy Iqunix Keyboards?
Iqunix keyboards can be purchased directly from Iqunix's website or from online retailers and e-commerce websites such as Amazon. 
Iqunix Keyboard Warranty
Iqunix offers a 1-year limited warranty on their mechanical keyboards. Check out Iqunix's website to learn more. 
Stephen is the head content creator of Keyboardsexpert. His mechanical keyboard journey began in 2014 when he got his Razer Blackwidow. Since then, he has been fascinated with all things mechanical keyboard-related. He later discovered the custom keyboard hobby and fell in love with the vast customization options. He is currently searching for his endgame and is very excited to share his journey and educate other keyboard enthusiasts.