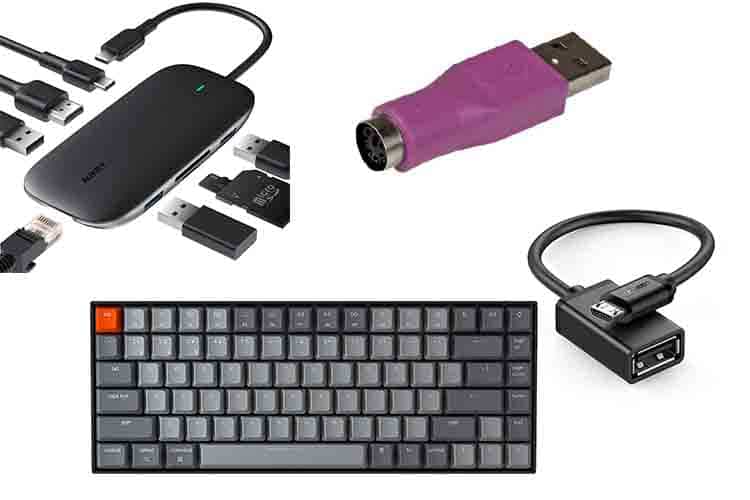 With keyboards being such a craze, users want to use them as much as possible. And with the advances in mobile technology, traditional PC keyboards can now be used in portable devices such as smartphones and tablets. This opens the door to endless possibilities and will certainly pave the way to help users achieve the best portable workstation or portable gaming rig. 
Connecting mechanical keyboards to Android devices is pretty straightforward. All you need is a USB Type-C Hub or adapter to connect wired keyboards to your Android device. Alternatively, keyboards that support the latest version of Bluetooth can directly connect to most modern Android devices without the need for any additional accessories. 
In this article, we will help you to know how to connect your keyboards to your portable devices. We'll explain why keyboards need to be connected to devices and provide the tools you'll need to do it.
Why Do We Need to Connect a Keyboard to Our Android Smartphones?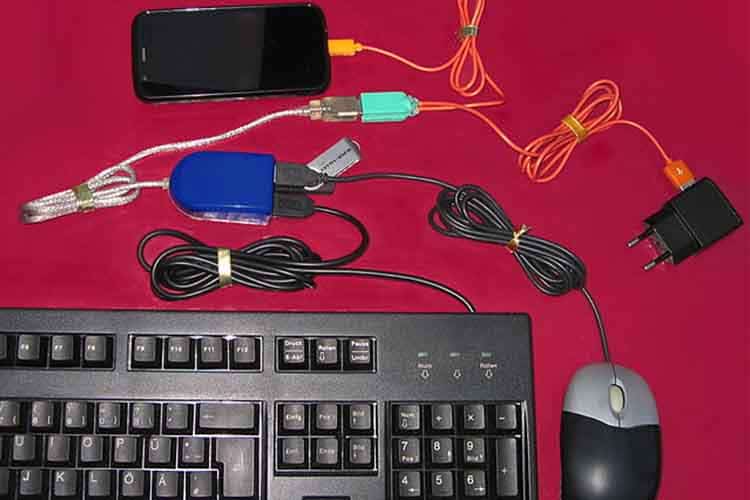 One question comes to mind, why? Why do we need to connect a physical keyboard to our smartphones and tablets? These devices already have built-in keyboards so, why make an effort?
Some still prefer typing on the keyboard for a myriad of reasons. For those who are more on the tactile side of things, the feel of pressing down each key may be easier and more enjoyable as opposed to tapping on a screen. Others may find it challenging to tap on a small screen- typos may be more frequent and may find it exasperating.
While if you have a portable keyboard, using your tablet or smartphone may find it effortless as compared to carrying your big and heavy laptop all day. Lastly, though laptops may be more beneficial, they are a bit expensive, so this option can be an alternative for anyone on a budget nowadays.
Tools Needed To Connect a Keyboard To a Smartphone/Tablet
OTG Adapter

On-The-Go (OTG) adapters are primarily designed to connect USB devices to smartphones and tablets. They are most commonly used to connect traditional flash drivers to smartphones. However, they can also be used to connect USB devices such as keyboards.  
These adapters are widely available and aren't too expensive. The only limitation of these adapters is that only one device can be connected at a time. This shouldn't be a problem for those who only want to connect a keyboard. But for those looking to plug in more accessories to make a complete workstation, keep on reading our article for our next keyboard accessory.
Do note that not all smartphones support OTG cables. Most modern midrange and flagship Android smartphones and tablets should have this feature. However, older devices using Micro USB may have some compatibility issues. Refer to your smartphone or tablet's specs first before going with this route. 
USB Hub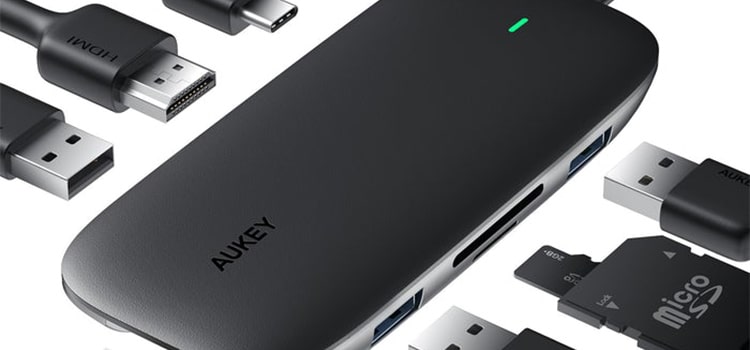 Many users should already be familiar with a USB Hub. This accessory is most commonly used with laptops, especially with those limited ports. Its main function is to increase the number of USB Type-A ports in a laptop or desktop PC. In addition, some USB hubs can even add additional functionality such as HDMI outputs or additional USB Type-C ports.
However, USB Hubs can also be used with Android smartphones and tablets to connect keyboards and other accessories. Most USB hubs have enough USB ports for both a keyboard and a mouse. This setup easily turns any tablet into a capable laptop replacement, especially for basic tasks.
USB Hubs that connect via USB Type-A can be used with smartphones and tablets using OTG cables. However, there are also USB hubs that connect via USB Type-C that can be directly connected to Android devices.
Adapters For Older Keyboards

Though numerous have embraced USB ports for connecting into devices, some manufacturers still utilize the PS/2 for keyboards and mice as beneficial. The keyboards with PS/2 connectors seem relevant as they have less perceptible latency and N-Key rollover. Though most USB connectors offer the same functionality, there are some limitations, such as issues on compatibility.
This may seem all well in good, but the difference between the ports of old keyboards and your smartphone poses a problem. Adapters for old keyboards are then essential for your little setup. For instance, adapters have a PS/2 port on one end and a USB Type-A port on the other.
USB Type-C to Type-C Cable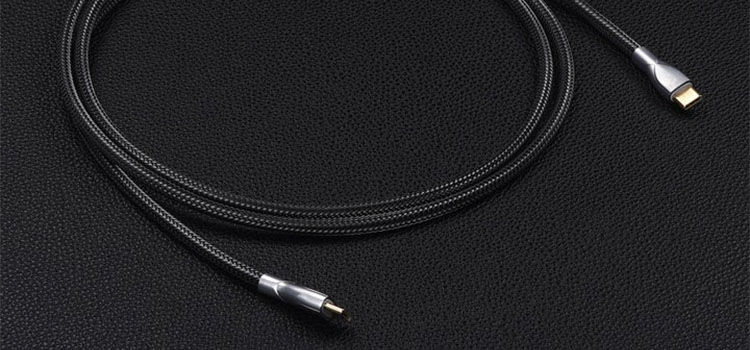 Another essential accessory that will help connect your keyboard to your smartphone is the USB Type C to Type C Cable. This is a crucial tool that is not limited to connecting devices from one another, but it aids in charging high-powered devices and transferring data from one device to the other. An example is the KBDFans USB Type-C to Type C cable. 
Different Ways To Connect Keyboards To Android Smartphones/Tablets
Connecting Wired Keyboards To Android Devices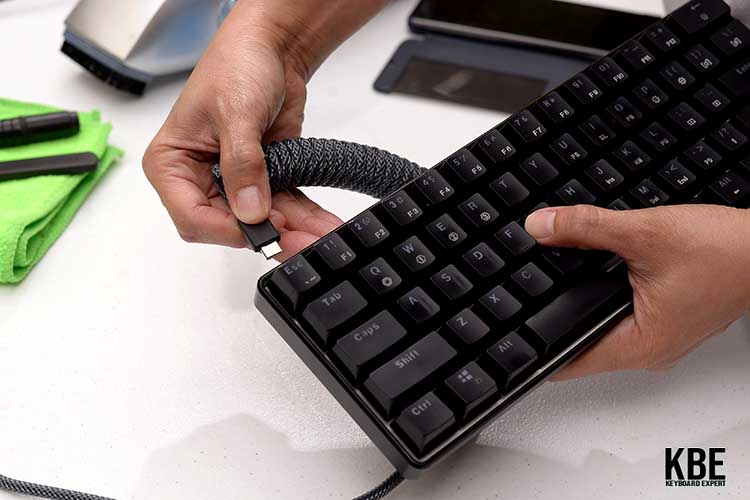 The first option is connecting a USB keyboard to your Android Smartphone or tablet via the OTG adapter. You just have to make sure that your device is OTG-supported. The next thing you need to do is to place the cable to your keyboard and insert the other side of the connector to the OTG adapter connected to your device.
Your keyboard should automatically connect. When you open any app and start typing, texts should appear instantaneously.
Do note that devices and keyboards have different USB-type connectors. Make sure that you get the right ones for your OTG adapter. USB Type-C is the commonly used connector nowadays, but micro USB's are still also used by other users, especially the older units.
Though most devices seem to have micro USB ports, there are cases wherein external keyboards may not be compatible with them. This is where your adapters come into play, such as your micro USB to USB Type-C adapter. In this case, there is a Micro USB adapter on one end and a Type C connection on the other, perfect for your worries.
Connecting Bluetooth Keyboards To Android Devices 
This option is feasible only if your keyboard has a Bluetooth feature. If so, then you don't need the accessories listed unless, of course, you would need them for other purposes. It is as simple as turning on the Bluetooth of both devices and pairing them together. Once your smartphone or tablet are paired together, you can open any app and start typing.
Wireless keyboards with Bluetooth connectivity have switches or buttons for them to switch from cable to wireless connection. Like in the video above, you will see in the Keychron K2 the switch that will allow it to connect to windows or Android and a switch for Bluetooth or cable connection. You will also have to press a button for pairing settings, the key or button you will press will depend on the keyboard you have, thus the importance of reading manuals provided by the manufacturer.
Next time you need to connect them again. It will be much easier since they are already paired. Simply turn on the Bluetooth on both devices, and they will automatically connect. However, if you pair your device to other Bluetooth available devices, make sure again to select the keyboard Bluetooth on your smartphone or tablet.
Limitations of Android OS For USB/Bluetooth Keyboards

Susceptibility to viruses is a grave disadvantage for Android OS. This would mean that bluebugging and bluejacking could be a massive issue. The vulnerability of both devices is quite significant that cybercriminals may get login information from your devices via your Bluetooth keyboard or may place malware to your smartphone or tablet due to Android's lesser security features as it allows you to download multiple apps from different sites.
Another limitation is uniformity. Manufacturers are well aware of what standard sizes they need to make specifically for iOS devices, but for Android, it may vary as there are an array of brands that use Android OS. Therefore, accessories may be limited to a certain extent.
Lastly, there is a lot of process in the background that drains your Android device's battery quickly. It takes less time for you to do as much work as you should, unlike when using a computer or laptop. 
It is always good to look into the disadvantages; nevertheless, there are always solutions to each dilemma. Users nowadays want what is accessible, cost-effective, and convenient. Always take into account that risks and limitations may be avoided with proper precautions.