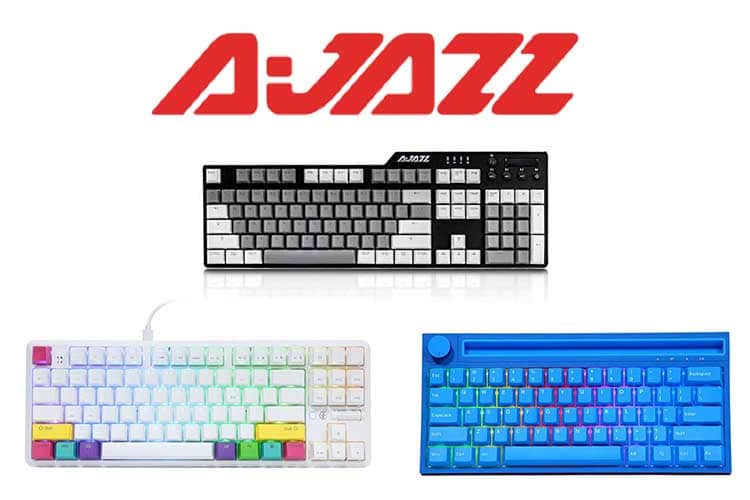 The demand for more affordable mechanical keyboards has been steadily rising in the past couple of years. Several brands have emerged from different countries that have tried to meet the needs of enthusiasts on a tighter budget. However, these brands are usually smaller entities that consumers haven't heard of before. One of these is AJAZZ.
AJAZZ is one of the brands that emerged when mechanical keyboards first started becoming more affordable. AJAZZ primarily offers entry-level mechanical keyboards that satisfy the expectations of customers with a limited budget. The brand focuses on offering keyboards with essential features rather than luxury keyboards with cutting-edge technology. 
Compared to other brands in this price segment, AJAZZ is quite elusive. Despite being in the market for quite some time, very little is known about the brand. They have no social media presence and are not interested in engaging with large crowds such as the Esports audience.
Outside of social media influencers and reviewers, there isn't much information about AJAZZ. This is the primary reason why a lot of consumers are having second thoughts about AJAZZ products. If you are someone interested in hearing more thoughts about AJAZZ's keyboards, then you have come to the right place.
In this article, we will be taking a deeper look into the AJAZZ brand. We will be giving you a quick look at the company's history as well as its current product offering. And by the end of our brand review, consumers should have a better idea if AJAZZ is a brand for them.
AJAZZ Brand History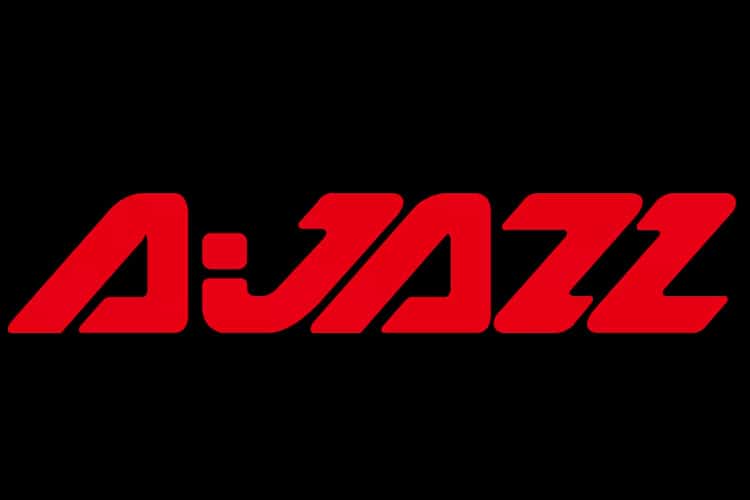 AJAZZ had their humble beginnings in 2009. Back then, their products were only available and distributed in some parts of Southeast Asia. Through the years, the brand was able to venture into the market of gaming computer peripherals, specifically in mechanical keyboards and mice. 
The brand was too impossible to miss during those times where the prices of a decent mechanical keyboard were lucratively high. AJAZZ served as an alternative to powerhouse brands in gaming such as the likes of Razer, Logitech, Steelseries, and Corsair. It was tough to enter the competition way back since the market had its eyes on these brands.
Mainstream Fame
Fortunately for AJAZZ, it was able to survive the harsh competition in the Eastern market through its keyboards that do not break the wallet – but still provides a decent typing experience and convenience sought by mechanical keyboard users. 
At present, the brand hails itself as an entity that provides computer peripherals tailored to bring out the potential of gamers. It is also part of the collection of Chinese mechanical keyboard manufacturers called Epomaker. Said brand offers AJAZZ products on their website.  
AJAZZ Keyboard Lineup
AJAZZ K620T V2
The AJAZZ K620T V2 is arguably the company's most well-known product. Unlike other AJAZZ keyboards, the K620T V2 offers a unique design and features typically not found in its price range. The most notable features of this keyboard are its volume wheel, tablet holder, and wireless functionality.
The K620T V2 is a compact 60% keyboard that is perfect for any kind of work situation. It can be used with laptops as well as desktop PCs. The inclusion of a tablet holder also allows it to be used with most modern tablets with a maximum screen size of 11 inches. 
Despite having unique features, the K620T V2 does not compromise on the essential mechanical keyboard features. It is equipped with high-quality PBT keycaps as well as a hot-swap PCB, meaning users can fit any switch they want. Overall, the AJAZZ K620T V2 offers a complete package that should appeal to both casual users and enthusiasts.
Highlights
RGB and PBT Keycaps

Wireless connectivity through Bluetooth

Dedicated Tablet Holder 

Hot-Swap PCB
AJAZZ AK35i
The AJAZZ AK351 is the company's take on a modern full-size mechanical keyboard. It takes inspiration from gaming keyboards by offering dedicated media keys while also taking popular features from custom keyboards such as hot-swap switches.
It has no options for wireless connectivity but is programmable to some extent and has N-key rollover. It is available on two different keycap themes that have two similar color schemes but are different as to what color is dominant over the other. 
In addition, the AJAZZ AK351 deviates from the usual rectangle keyboard design. The right part of the keyboard protrudes to accommodate extra keys along with the AJAZZ logo. Overall, despite not innovating too much, the AK351 has enough appealing features to be competitive with today's mechanical keyboard market.
Highlights
3-pin Hot-swappable PCB

ABS Keycaps in two different themes. (White over purple; purple over white)

Dedicated Media and Volume Control
AJAZZ K870T (Hotswap version)
The K870T is the keyboard that can potentially bring the brand to a more prominent position. This TKL layout keyboard offers all the basic features that an enthusiast or even a casual user may need on their mechanical keyboard. 
It has RGB lighting, is hot-swappable (3-pin), and has an option for wireless connectivity through Bluetooth. It is also available in two versions that sports different themed keycaps and switches. Similar to other switches on AJAZZ's keyboards, switches equipped herein find no positive regard by the market. Fortunately, it is hot-swappable up to a certain extent. 
Highlights
Hot-swappable (3pin), TKL Layout

Wireless connectivity through Bluetooth (can be connected up to three (3) devices)

NKRO in wired mode. 
Why Buy AJAZZ Keyboards?
Today's fierce competition is so harsh that it has no room for keyboard manufacturers that do not make the high bar set by brands that were able to survive. The market for mechanical keyboards expects nothing but superior quality over the keyboards of yesterday. 
In this regard, simply surviving in this highly competitive environment is already an accomplishment. AJAZZ has been able to do so through their keyboards. While realistically, their products are outdated in the sense that they are still hinged on a product philosophy they used way back in the early years of the mechanical keyboard market, their keyboards are proven to be of market standard quality. 
To wrap up the points raised, buy AJAZZ keyboards if you do not have any option left due to the unavailability of other keyboards out there. 
Why look for Alternatives?
If this article was written way back 2014 – 2016, expect high regard for the brand for their keyboards are decent enough to provide for an introductory experience to the world of mechanical keyboards. While their proprietary switches did not sway the market to look their way, it still is pretty decent. 
With that in mind, the market features a lot of decent and high-quality keyboards that will satisfy and provide for a better typing experience at an added expense in the budget category. In this light, the market has plenty of choices to consider. 
Look for alternatives if the typing experience offered by AJAZZ keyboards does not meet your personal preferences or is not the quality you expect on a decent budget mechanical keyboard. There are a lot out there. 
Do Professionals Use AJAZZ Keyboards?
Despite being marketed towards gamers and professionals, AJAZZ does not offer sponsorships to various entities. As a result, they practically have no presence in the Esports market. In fact, they have very little social media presence outside of product reviews and showcases.
With that said, AJAZZ keyboards are not known for having any major quality issues. Various reviews from both professional reviewers and regular consumers prove this. This means that they can be reliable tools for professional applications as well as intense gaming sessions or even LAN tournaments.
Which AJAZZ Keyboard to Buy?
AJAZZ's keyboards are hard to recommend, given the present competition between keyboard manufacturers. That is the undeniable and debatable reality that the brand is facing right now. 
While this may be the case, its present offerings to the market may potentially bring them to better light in comparison to how they were perceived in the previous years. The AK870t looks promising if you have no other options due to unavailability. Additionally, the K620T support may provide convenience for Tablet users. 
Where to Buy AJAZZ Keyboards?
AJAZZ keyboards can be bought directly from the AJAZZ' or Epomaker's website. Their products are also available in most mainstream online stores such as Amazon, Alibaba, and Aliexpress. A single internet search can help you provide for stores that offer AJAZZ keyboards.
AJAZZ Keyboard Warranty
Both Epomaker and AJAZZ offer a 1-year limited warranty for AJAZZ mechanical keyboards. Check out AJAZZ's or Epomaker's Official Website to learn more.

The KBE team is dedicated to sharing our knowledge and creating useful resources about computer keyboards. This article was written as a team collaboration, combining our knowledge and years of experience using, building and modding keyboards. Meet the team here.