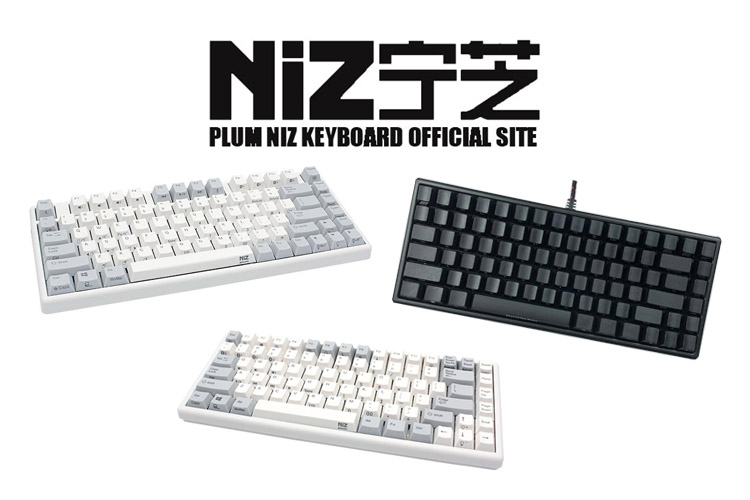 The entry-level or budget-level mechanical keyboard is undoubtedly flooded with brands that offer keyboards that provide great value for your money. Indeed, one will still question what they should buy. The answer depends on many circumstances, but ultimately, it will depend on what typing experience you are most comfortable with.
Niz poses to be a strong competitor in the entry-level and budget category. The brand is a manufacturer of above-market-standard mechanical keyboards and a pioneer of Electrostatic switches that are patently similar to Rubberdome switches except with upgrades.
Given the sea of different keyboard brands and models available in the gaming and enthusiast-grade custom keyboard market, many consumers may be overwhelmed. In this article, we will be narrowing down the choices of users by talking about a brand that is easily accessible on websites such as Drop. The brand we will be tackling today is Niz Keyboards.
This article will give you a comprehensive overview of Niz and how their current product line up fair in the competition. Additionally, this will serve as your guide on whether you should try and get one of their products or if they will meet your needs and expectations.
More About the Brand

Niz keyboards is a relatively new brand. Be that as it may, they have been in the scene long enough to be stripped away of its newcomer monicker. The brand is also based in China and is one of those brands in collaboration with Epomaker, a manufacturer/dealer of mechanical keyboards.
The Keyboard Scene in the East
Compared with competition on the west side of the globe, the East is flooded by mechanical keyboard manufacturers, many of whom are patrons on both sides. Point in case, surviving enough in a competition filled with powerhouses and established names is already a feat enough to be given praise.
This is important to note as Niz is a brand that aims to survive this high-stakes competition. In summary, Niz is against the likes of KPRepublic, KBDFans, and widely popular pre-built mechanical keyboard manufacturers such as Ducky, Varmilo, and a lot more.
Keyboard Lineup
It is essential to note that all keyboards of the brand are equipped with Electrocapacitive switches, meaning no keyboard from Niz comes with traditional mechanical switches.
Electrocapacitive switches use rubber dome technology with significant modifications, such as the added coiled spring atop a silicone dome covered by a plate for protection. In this way, the switch creates a subtler feel and a more tolerable sound than rubber dome keyboards.
Note also that their keyboards are almost identical to each other. They almost always have the same features except for their form-factor and the availability of RGB backlighting.
With that in mind, here are some notes that you can use.
NIZ Atom 66 / 68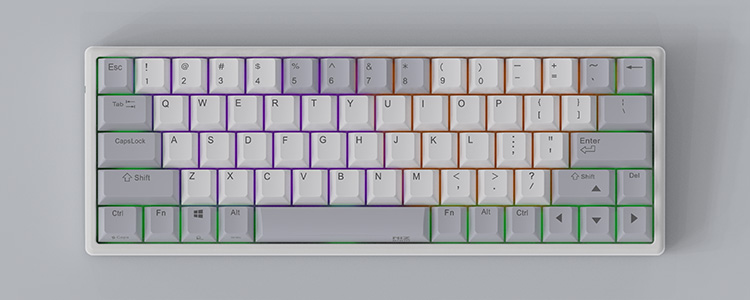 Atom 66 / 68 Highlights
     

65% Form Factor 66/68-Key EC Keyboard

     

Electrocapacitive Switches (34g / 50g / 45g ) Depending on Your Choice

     

PBT Keycaps

     

Mac Compatibility

     

Wireless Connectivity Through Bluetooth 5.0

     

Variable Actuation (2.00mm to 3.00mm)
It is safe to say that the Atom66 and Atom 68 are the flagships of Niz Keyboards. Not only does it have all the features from its forerunners, but it also carries with it a different formula regarding the architecture of its Electrocapacitive switches. Only a few keyboards are equipped with EC switches which you can modify at what point it will actuate.
NIZ X87 / X 108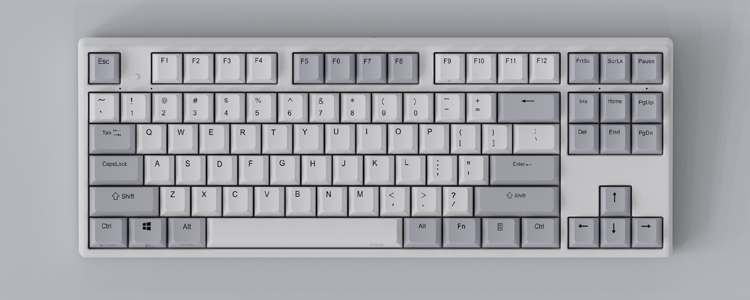 X87 / X108 Highlights
     

TKL Form Factor 87-Key Keyboard / Full-sized 108-Key Keyboard

     

Electrocapacitive Switches

     

PBT Keycaps

     

Mac Compatibility

     

Both are With Waterproof Versions

     

Wireless Connectivity through Bluetooth 5.0
Both keyboards are identical except for their form factors and the number of their keys. They are also programmable and are available on their respective RGB versions. If you are interested in getting this keyboard, note that wireless connectivity is an added premium, and you should choose the option that carries with it the same feature.
NIZ Atom 68 V2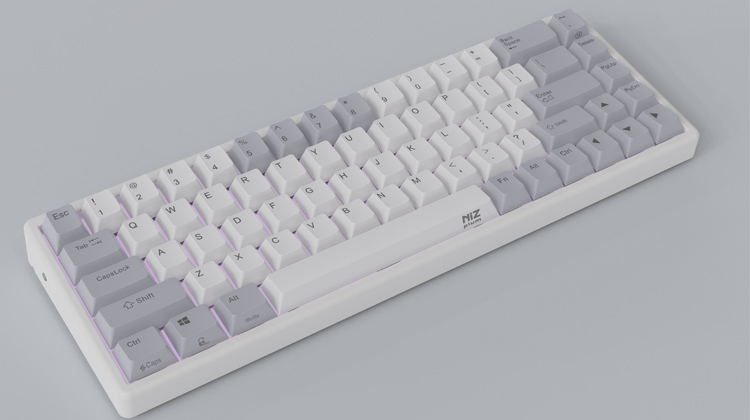 Atom 68 V2 Highlights
     

65% Form Factor 68-Key Custom Kit for EC Switches

     

Wired / Bluetooth Version

     

MX PCB and Plate Available for Cherry MX Sockets

     

Fully Programmable Through QMK / VIA

     

Available in a Variety of Colors

     

Brass Weight (Separate Purchase)
This keyboard, or rather this kit, can give you first-hand experience building a custom keyboard equipped with electrocapacitive switches. On the other hand, it can also be a decent custom kit should you opt to put an MX compatible PCB and Plate.
While it does cost a significant amount of money – and not a cheap one at that, it does have its perks, such as an aluminum case and different plates to choose from. You can also choose between Costar or Cherry-Style plate-mount stabilizers to better suit your preferences.
NIZ Duo82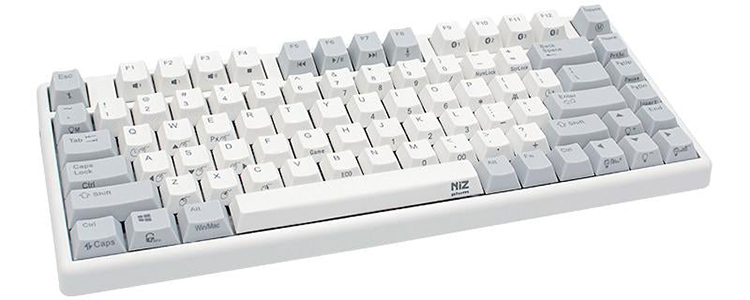 Duo82 Highlights
     

75% Form Factor Kit for EC Switches

     

Wired / Bluetooth Version

     

Fully Programmable Through QMK / VIA

     

Available in a Variety of Colors
The Duo82 was introduced with the Atom68 at the same time. This keyboard is exclusively for EC switches, unlike the Atom68 v2, which can be equipped with an MX compatible PCB and Plate. Even then, this is better if you are used to having a function row for your keyboard. As this is technically a custom kit, you can also buy separate plates and additional silicones from Niz to customize your experience.
NIZ Plum 84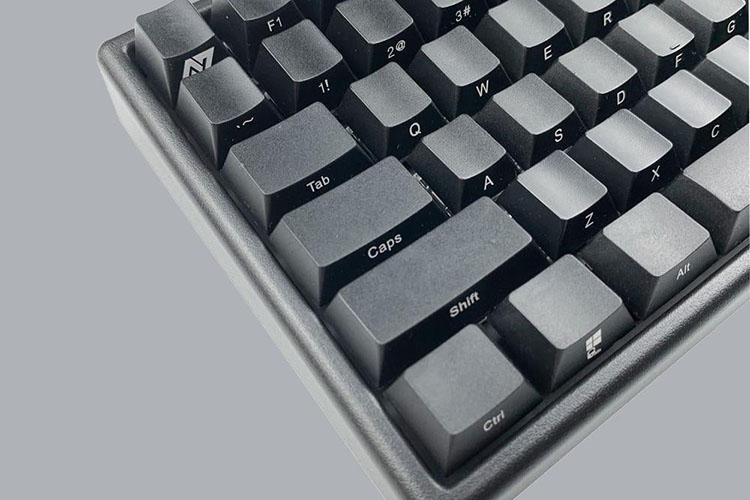 Plum84 Highlights
     

USB Connectivity

     

Gateron Optical Silver Switches (42g Actuation Force, 62g Bottom-Out Force)

     

Pre-Travel Distance: 1.2mm; Total Travel Distance: 3.4mm

     

Side Printed Keycaps
Perhaps, an oddity on its own. The Plum84 is the only keyboard of Niz that is not equipped with electrocapacitive switches. It is not the brand's black sheep but instead somehow the brand's adoptive child. While it does not have the perks of electrocapacitive switches, its optical switches are more than enough to serve you, especially in gaming, given its low actuation force and travel distances. 
What Makes Niz a Good Brand?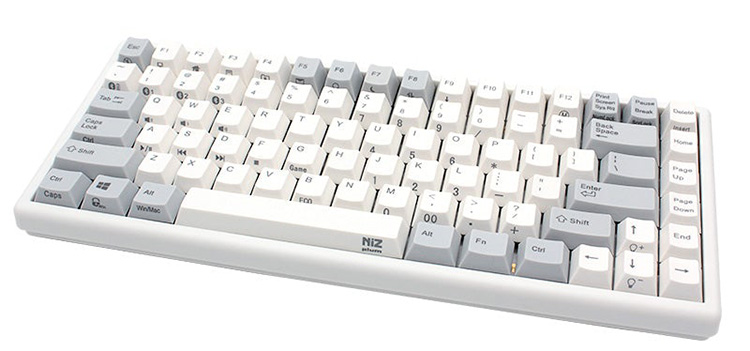 Niz keyboards are unique keyboards on their own. The electrocapacitive switches give a relatively gentler and significantly quieter typing experience than your typical mechanical switches. While parts of it essentially still use rubber dome technology, EC switches are far and objectively better in terms of overall quality and typing experience.
In this light, also consider that NIZ keyboards are programmable. Should convenience be your issue, some of their keyboards, such as the widely popular X87, have Bluetooth connectivity.
Why Look for Alternatives?
Taking up the challenge to be different and being successful with it are two other things. While points must be given to those who dared, the market is quite unforgiving given their exceptionally high expectations of the keyboards they will buy.
Electrocapacitive keyboards by Nizares are quite a question mark that one may not like given its unique mechanism. These are technically rubber dome switches that are given a coiled spring underneath. Thus, before deciding whether you should buy it or not, it is highly recommended that you find an opportunity to try it or look for resources that will help you see and evaluate its performance.
The decision will revolve around whether you will like the typing experience of electrocapacitive switches.
Customizability
Note that all Niz Keyboards, specifically the Atom68v2 and Duo 82, are not customizable because you are dealing with unique key switches.
Which Niz Keyboard To Buy?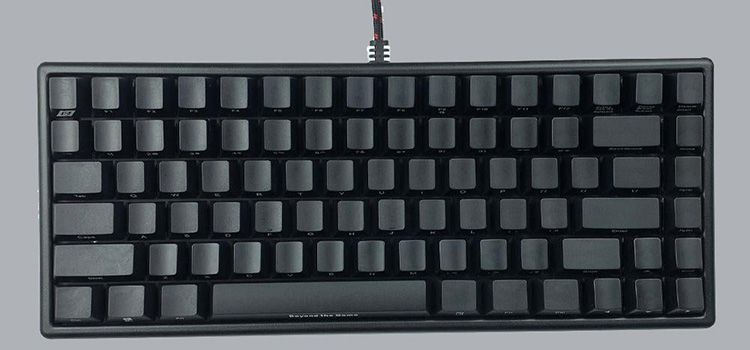 Your decision will depend on three factors: the allotted real estate in your desk for your keyboard, budget, and needs. If you want to experience Gateron Optical Silver switches, the decision needs no further thinking as only the Plum84 has those.
Should you be curious about the typing experience of EC switches, then take a look at the aforementioned keyboards herein and look as to what will be the best fit for your desk. All these considered, remember that Niz keyboards also offer two (2) custom kits that may interest you. The Atom68 V2 is a pretty good deal if you are looking forward to building a custom EC keyboard.
Where to Buy Niz Keyboards?
It is highly recommended that you purchase Niz keyboards directly from their official website. Their products are also available in most mainstream online stores such as Amazon and Aliexpress. Additionally, you can get some of their products from dealers such as Epomaker.
Niz Keyboard Warranty
Niz offers a 1-year limited warranty for all of its keyboards. Check out Niz's official website to learn more. 
Stephen is the head content creator of Keyboardsexpert. His mechanical keyboard journey began in 2014 when he got his Razer Blackwidow. Since then, he has been fascinated with all things mechanical keyboard-related. He later discovered the custom keyboard hobby and fell in love with the vast customization options. He is currently searching for his endgame and is very excited to share his journey and educate other keyboard enthusiasts.