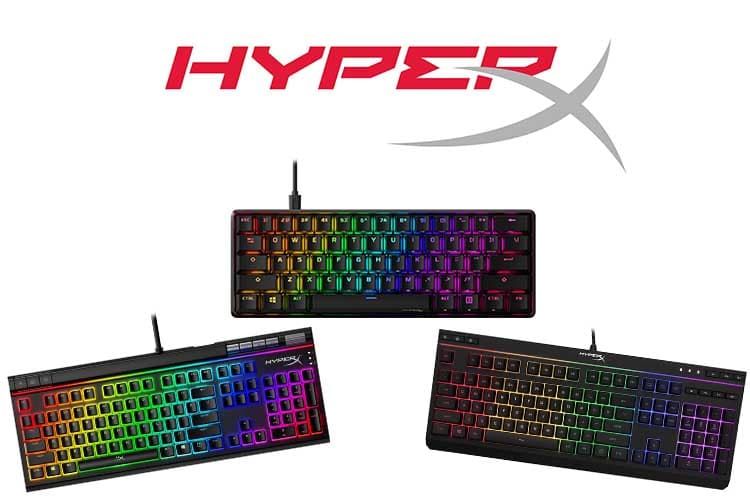 Hyperx is one of the biggest brands in the Esports industry. They can literally be seen in any competitive environment and in the setups of most high-profile streamers. And while they initially started as just another gaming brand, they have expanded into a respected brand that has solid offerings in their product lineup.
Hyperx is one of the most successful gaming peripheral brands in the market. They initially started as a subsidiary of Kingston and primarily focused on creating RAM for Gaming PCs. Hyperx later expanded its lineup to gaming mice, keyboards, and headsets. HP later acquired them in 2021. 
Most users associate HyperX with their high-end RAM. However, the brand has considerably grown throughout the years. They now offer gaming keyboards, gaming mice, gaming headsets, and many more. And while they still offer high-quality RAM, their focus has shifted into offering the best tournament-grade gaming peripherals.
Of course, some users may still have their doubts about Hyperx. After all, there have been countless brands that have shifted from offering PC parts into gaming peripherals. Most of these companies have failed to deliver anything special. So the question in everyone's minds is, what makes Hyperx special?
In this article, we will be answering that question. We will be going through Hyperx's history, and we will also be taking a look at their gaming keyboard lineup. And by the end of this article, consumers should be able to decide if Hyperx's keyboards are right for them.
HyperX Brand History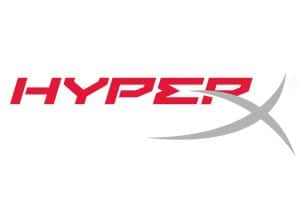 Early Years
Kingston was first founded on October 17, 1987, when a Chinese immigrant named John Tu and his partner David Sun designed a single in-line memory module amid a severe shortage of memory chips. With that, the success of Kingston became unstoppable as it became one of the biggest companies that supply memory modules, flash memory products, and more computer-related memory products.
In 2002, as Kingston expanded the scope of their business, they developed HyperX, wherein they introduced a new line of memory modules which also became a success.       
Mainstream Fame
As HyperX grew over the years of success, it also expanded its reach to help gamers worldwide. They later released multiple high-end memory modules, solid-state drives, USB flash drives, headsets, mice, mousepads, and keyboards. HyperX integrated its technology to make its products the best among the rest to service gamers with the most high-end and aesthetic gaming peripherals. 
With that, HyperX won the attention of different gamers, e-sport teams, streamers, and content creators to the point wherein its HyperX RAM won a world record for the fastest clock speed on a memory module. The success of HyperX did not stop there. HyperX has become one of the most in-demand brands in the gaming industry. HyperX continuously improves its products and receives different recognition because of its outstanding program. These recognitions include bagging three awards from the 2018 Red Dot Awards and multiple awards from 2018 iF Design Awards.
Venture into ESports
Again, HyperX sponsors 20 Esport teams globally which leads these teams to be known worldwide. HyperX became one of the steppingstones of these different Esport teams and even became the ladder that brought these teams to the top.
Five out of its 20 sponsored teams include the Atlanta Reign, Dignitas, Vitrus Pro, The Chiefs, and BeastCoast. This team successfully carried the name of HyperX to the top as HyperX, in return, also helped them compete in different arenas and tournaments with ease. We will go into detail with these teams as we go on with this article.
HP's Acquisition of Hyperx
On June 01, 2021, Kingston sold the Hyperx brand to HP. This was a very surprising move, considering how successful Hyperx was. This marked the end of Kingston's foray into the world of gaming peripherals and Esports.
Despite the move, however, there are no changes to Hyperx's philosophy and product lineup.  This shows that Hyperx has truly become its own brand, and the acquisition was simply a change in ownership. The quality of Hyperx's products and its collaboration with various Esports organizations will not change.
In addition, it seems that Hyperx will be coexisting with HP's OMEN gaming brand. Hyperx's products can also be potentially integrated with OMEN machines in the future.
HyperX Keyboard Lineup
Hyperx Alloy Origins 60
The Hyperx Alloy Origins 60 is the company's response to the increasing popularity of small form factor mechanical keyboards. This model adopts the 60% form factor, which eliminates the F-keys, home row cluster, arrow keys, and Numpad. Its smaller size gives more room for low DPI FPS players to do their flicks and wide swings.
Despite its smaller size, the signature features from the Alloy series are not sacrificed. The Alloy Origins 60 still features an aluminum frame and full-RGB backlight support. It also features Hyperx's in-house switches, which can last up to 80 million keypresses. 
In addition, the Alloy Origins 60 is equipped with PBT keycaps that allow the keyboard's backlight to shine. It also features secondary layers to help users adjust to this smaller form factor. Layers, macros, and RGB backlight can also be further customized via the HyperX NGenuity software.  
The only thing missing with this keyboard is hot-swapping support. But aside from that, the Allow Origins 60 is a very solid 60% keyboard offering. Hyperx has truly learned a lot from their collaboration with Ducky, which we will also be tackling in this list.
Hyperx Alloy Origin 60 Highlights
60% form factor

RGB backlit keys

Three adjustable keyboard angles and detachable USB-C cable

Keycap puller and additional keycaps are included

Multi-platform compatibility

100% anti-ghosting and N-key rollover
Hyperx Alloy Elite 2
The Alloy Elite 2 is Hyperx's take on a flagship gaming keyboard that has all the fancy features that most gamers would want. It features a standard full-size layout along with dedicated media keys and a volume wheel found on the top. The extra keys make the Alloy Elite 2 a versatile keyboard that can even be used with productivity apps.
In terms of aesthetics and build quality, the Hyperx is, without a doubt, marketed towards gamers. It features pudding keycaps which allow the RGB lighting to be diffused more effectively. Its backlight is also considerably brighter compared to the standard keycaps found on Hyperx's other keyboards.
This keyboard isn't all about looks, however. It sports a steel frame which ensures that it will survive scenarios such as typical gamer rage as well as more serious LAN competitions.
The Alloy Elite 2 also features a USB 2.0 passthrough. This can help tidy up your setup since it can accommodate different peripherals such as gaming mice.
Lastly, the Alloy Elite 2 features Hyperx's linear switches, which ensure that it will give the user the fastest response time possible. All of these features help make the Alloy Elite 2 a great all-rounder for both gaming and productivity.
Hyperx Alloy Elite 2 Highlights
HyperX pudding keycaps

USB 2.0 passthrough, 100% Anti-ghosting, and Full N-Key Rollover Functionalities

Multi-platform compatibility
Hyperx Alloy Origins and Alloy Origins Core
The Alloy Origins and Origins Core serve as Hyperx's compact keyboards. They aren't as compact as the new Alloy Origins 60 but are considerably smaller than competing TKL and full-sized keyboards. the main difference between these two keyboards is that the Alloy Origins is a full-sized keyboard while the Origins core is a TKL keyboard.
Compared to other Hyperx keyboards, the Origins and Origins Core takes a more simple approach to its aesthetics. It still has an RGB backlight but isn't as bright as Alloy Elite 2. It also has no additional macro keys, which helps keep its size smaller.
Aside from those, the Origins keyboards have all the standard Hyperx features that fans have come to expect. It features Hyperx switches, a full aluminum body, and a detachable cable. Overall, this keyboard is perfect for those who are looking for a more minimalistic keyboard that does not compromise on its features or for those looking for a high-quality keyboard that they can easily carry and transport to LAN events.
Hyperx Alloy Origins  and Origins Core Highlights
HyperX switches

Compact, ultra-portable with detachable cable

RGB lighting with dynamic effects

Onboard memory for three profiles

100% anti-ghosting and N-key rollover
Hyperx Alloy FPS RGB
The Hyperx Alloy FPS RGB is a keyboard that is very similar to the Hyperx Alloy Origins. Like the Alloy Origins, the Alloy FPS is a compact keyboard that gets rid of any unwanted space. It is designed to be used by serious gamers and is mean to be taken to various LAN events.
It also features a detachable USB Type-C cable which makes carrying around this keyboard easier. It also has a charging port, which can come in handy for those who do not have an outlet or spare USB port nearby. And, of course, it has all the standard Hyperx features such as RGB Lighting, key remapping, and macro programmability.
However, what truly sets the Alloy FPS apart from Hyperx's other offerings is its switches. It features Kailh's Silver Speed linear switches, which are meant for fast actuation. This helps it live up to its name as a very competitive keyboard for FPS titles.
The only thing to take note of is that this keyboard does not come in a more compact TKL version. But aside from that, the Hyperx Alloy FPS RGB is a very competent keyboard for those looking for a gaming keyboard specifically for FPS titles.
Hyperx Alloy FPS RGB Highlights   
Extra bright RGB keys

Compact, ultra-portable with detachable cable

Keyswitch that has an ultra-rapid responsiveness

100% anti-ghosting and N-key rollover

Onboard memory for three profiles
Hyperx Alloy Core RGB
The Hyperx Alloy Core is the company's entry-level gaming keyboard. It has a very similar design to their other keyboards but is utilizing membrane keys instead of mechanical keys. Given its entry-level price point, it is a perfect keyboard to introduce consumers to Hyperx's Alloy keyboards.
Just like Hyperx's higher-end keyboards, the Alloy Core features RGB lighting. However, it is only capable of having zone RGB rather than per-key RGB. Nevertheless, it will still look better compared to standard membrane keyboards without any form of illumination.
Another departure is its plastic frame. It isn't as solid as the aluminum frame found on Hyperx's higher-end keyboard but is still sturdy and very well built in its own right. In addition, its membrane keys are considerably more quiet compared to Hyperx's mechanical keys. It is also spill-resistant, which should come in handy for those who like keeping a drink or a glass of water near their battle station.
And lastly, the Alloy Core features Anti-ghosting and N-Key Rollover, meaning it is still reliable for gaming. Overall, the Alloy Core may be lacking some features found on higher-end Hyperx models. However, given its feature set, it is incredibly competitive in its price range. 
Hyperx Alloy Core RGB Highlights   
Quiet and responsive keys

Spill-resistant

Dedicated media controls

Quick access buttons

Signature light bar
Hyperx X Ducky One 2 Mini Limited Edition
Check on Ducky's Official Website
One keyboard that is worth mentioning is the Ducky One 2 Mini Hyperx collaboration model. This is more of a Ducky product since it doesn't utilize Hyperx's software, nor does it carry the Alloy branding. However, this keyboard is very special since it shows Hyperx's willingness to enter the enthusiast keyboard market.
For those who aren't familiar, Ducky is one of the most respected brands in the keyboard market. They were one of the pioneers of high-quality mechanical keyboards, along with brands such as Leopold and Filco. They also helped push small form factor keyboards into the mainstream thanks to keyboards such as the One 2 Mini and One 2 SF.
The Hyperx collaboration model is based on the One 2 Mini.
Hyperx X Ducky One 2 Mini Highlights
60% Form Factor
Hyperx Switches
What Makes HyperX a Good Brand?
At the beginning of Hyperx's journey in the gaming peripheral market, they faced lots of challenges. Their products did not stand out, and they had difficulty translating their dominance in the computer memory market into the gaming peripheral market. However, fast forward to today, Hyperx is without a doubt one of the leading brands in keyboards, gaming headsets, and gaming mice.
The reason for Hyperx's success is its drive to provide the best tournament-grade peripherals. Unlike their competitors, they have worked with countless professionals to narrow down all the essential factors for making good gaming peripheral.
They are also well-known for teaming up with other brands that are experts in their fields to improve their products. They have previously worked together with Ducky, which helped spawn their own 60% keyboards. They have also worked together with Takstar to give birth to the Cloud series, which is one of the most popular gaming headsets in the industry.
In addition to their great quality products, Hyperx is very good at interacting with their audience. Their social media content and promotional material heavily resonate with their fans. These greatly help the fan connect with the brand and take pride in their purchases.
Do Pros Use HyperX Keyboards?
View this post on Instagram
Hyperx is one of the most prominent brands in the Esports scene. They currently sponsor over 20 esports teams. These teams include the Cloud 9, Atlanta Reign, Dignitas, Virtus Pro, The Chiefs, and BeastCoast. Here is the breakdown of these various team's notable achievements: 
Cloud 9
Cloud 9 is one of the most recognizable organizations in the Esports industry. They initially started as a League of Legends team but quickly expanded into other games such as Counter-Strike: Global Offensive, Dota 2, Valorant, Rocket League, and many more.
Some of their most notable achievements include multiple LCS titles, multiple League of Legends World Championship appearances, and many more. They are also known for raising Tenz, who is currently one of the best Valorant players.
The brand has had a long relationship with Hyperx. They currently advertise and feature that brand in a lot of their social media content.
Atlanta Reign
Atlanta Reign is a professional Esports team that is from Atlanta, Georgia, USA. This team is known to compete in different tournaments in the Western Division. 
Some of their recent achievements include placing 3rd in the Overwatch League 2021 – Countdown Cup, 4th in the Overwatch League 2021 – Summer Showdown, 3rd Overwatch League 2021 – June Joust, and more. 
Dignitas
Dignitas is an Esports organization that is based in Newark, New Jersey. Furthermore, Dignitas is known for playing League of Legends, Rocket League, and Counter-Strike. 
It is also notable that Dignitas has won 18 championships and competed in 35 different titles. It is also worth remembering that Dignitas was able to win the first international competition in 2017 and the first international tournament of the year in 2018. 
Virtus Pro 
Virtus Pro is a Russian eSport team that was founded in November 2003. This Esports team is famous for playing Dota 2, Counter-Strike: Global Offensive, Rainbow 6 Siege, PUBG, and PUBG mobile.
This accomplished team has also accomplished plenty of tournaments with success. Their recent achievement includes bagging 2nd place in the Intel Extreme Masters XV – World Championship, 1st place in the CS_Summit 7, 1st place in the Flashpoint Season 2, and more.
Why Buy HyperX Keyboards?
The main reason why anyone would consider Hyperx's keyboards is their quality. Regardless of what model you are buying, you are guaranteed to have a high-quality product that has been tested by professionals in countless high-pressure tournaments.
In addition, consumers have plenty of options when it comes to Hyperx. They have everything from 60% keyboards to full-sized and TKL keyboards. They also have their own in-house switches, which can certainly appeal to those looking for a unique experience and are tired of the usual Gateron, Kailh, and Cherry switches that most gaming keyboards have.
Also, with the aluminum frame that most Hyperx keyboards have, they are guaranteed to last. One of the exaggerated promotional videos even emphasizes that Hyperx keyboards are rage-proof.
Why Should You Look for Alternatives?
Just like a lot of the traditional gaming brands, Hyperx has been falling behind recent custom mechanical keyboard trends. Their keyboards still do not incorporate hot-swap, which is a major feature that today's consumers are looking for. In addition, Hyperx's focus on RGB means that they are inevitably compatible with high-end keycaps, such as GMK sets.
The brand has shown signs that they are adapting. Their collaboration with Ducky is proof of this. However, only time will tell if they will be truly able to keep up.
Hyperx keyboards are still great for their intended use case, which is gaming. However, for purists and consumers looking for a more refined experience, we highly urge you to check out what custom mechanical keyboards have to offer.
Where to Buy HyperX Keyboards?
HyperX's keyboards can be bought directly from HyperX's website. Their products are also available in most mainstream online stores. You can also find them in most physical retail stores.
HyperX Keyboard Warranty
HyperX offers a 90-days warranty for their gaming keyboards. Check out HyperX's Official Website to learn more.

The KBE team is dedicated to sharing our knowledge and creating useful resources about computer keyboards. This article was written as a team collaboration, combining our knowledge and years of experience using, building and modding keyboards. Meet the team here.