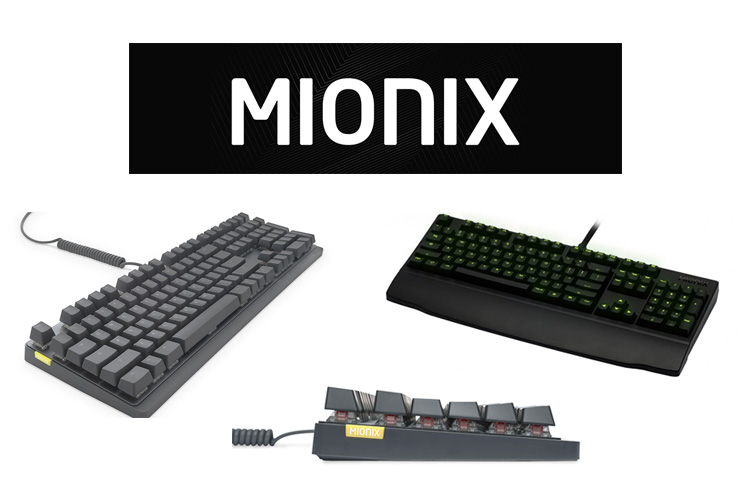 The world of gaming peripherals has become incredibly competitive thanks to the rise of E-sports and live streaming. Razer, Corsair, Steelseries, and Hyperx are usually the brands that are often mentioned by gamers. However, there are also more premium brands, such as Mionix who are well known for offering excellent gaming mice.
Mionix is a Swedish brand that manufactures premium gaming peripherals such as gaming mice and pre-built mechanical keyboards. The brand has been successful, especially with more demanding enthusiasts. This is despite the fact that they only offer a few models for both their gaming mice and gaming mechanical keyboards. 
Mionix is a brand that is lauded by enthusiasts thanks to their good understanding of what truly matters in gaming peripherals. And the fact that they focus on the quality of their products rather than on the quantity easily puts them in a league of their own.
The brand has also toyed around with different kinds of technologies not often found on gaming peripherals. These include an integrated heart rate monitor, skin response, and actions per minute tracker in their Naos QG gaming mouse. 
Of course, the big question for many enthusiasts is if Mionix's gaming keyboards are just as good as their gaming mice. In this article, we will be answering that question by going through Mionix's reputation as a brand as well as their product lineup. And ultimately, consumers should be able to decide if Mionix's products are a perfect fit for their intended use case.
Mionix Brand History 

The Swedish brand started way back in 2007 as the brainchild of Peter Nygren. Through the years, Mionix has slowly acquired worldwide fame for its expert craftsmanship and minimalistic design. 
If you have the time to visit their website, it is clear that the brand's target market is gamers who want to take their skills and talents to the professional scene. Such a gaming brand has the potential to captivate the hearts of esports organizations that take a scientific approach in honing and improving their esports talents and the people who dream of showcasing their unbelievably fast reaction times and high numbers of actions per minute (APM). 
Mionix in Esports
Mionix is a sponsor of Godsent – an Esports team that likewise hails from Sweden. The brand also plans to create its roster for Valorant. Such an effort is not surprising, given that the popularity of the game has skyrocketed. Lastly, Mionix's presence as a gaming brand in the Esports side of things is pretty influential, especially in their locality. 
Mionix Keyboard Lineup
As previously mentioned, the brand only offers two keyboards that, unfortunately, are rarely available. Both keyboards are distinct from each other and are only similar in being exclusively available in full layout. Nevertheless, both keyboards still enjoy the same attention to detail and quality that Mionix gives to all of their gaming peripherals. Here are some notes that you might want to consider:
Mionix Zibal 60 US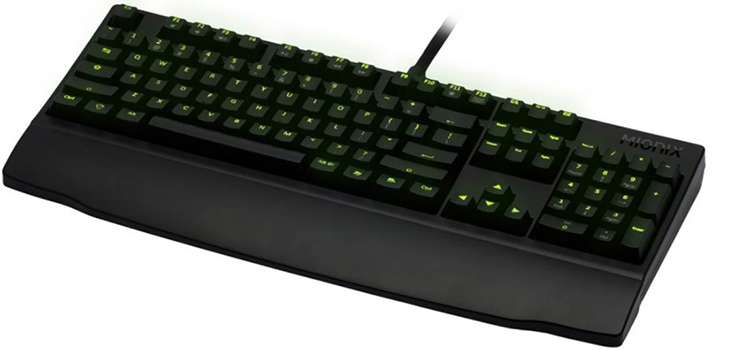 Zibal 60 US Highlights:
Full-Size  Layout

Green Backlighting

USB 2.0 ports, 

3.5 mm Audio and Microphone Passthrough 

Cherry MX Black Mechanical Switches (60g actuation force)

Media Function Keys
Contrary to its name, the Mionix Zibal 60 is a full-sized keyboard and not a compact 60% keyboard. It is considerably older than most keyboards in terms of its specs and aesthetic choices. However, Mionix claims that the design and the mechanical switch used on this keyboard are tried and tested, making this keyboard a relatively safe pick for gamers.
Other notable specs of this keyboard are its plastic chassis and a single shade of RGB Backlighting. Mionix prides the Zibal 60 as a keyboard durable enough to withstand occasional in-game rages and abuse of most gamers. 
Objectively speaking, some features of the keyboard are now outdated. These include its limited six-key rollover and a single shade of RGB. But overall, the Zibal 60 is still a solid product coming from a brand that has already proven the durability and longevity of their gaming peripherals. 
Mionix Wei
Mionix Wei Highlights
Full layout

Cherry MX Red Switches

Full RGB Backlighting

Coiled cable

Macro recording 

Dedicated Media Controls
The Mionix Wei is Mionix's take on a modern gaming mechanical keyboard. It features several improvements, such as Cherry MX Red switches, and full RGB backlighting. It also has a coiled cable that is very similar to the custom cables found on many custom keyboards.
In addition to these improvements, the Mionix Wei retains the same high-quality build found on the Zibal 60. This ensures that the Wei can take anything that gamers throw at it. 
Why Buy Mionix Keyboards?

Mionix is a brand that does not neglect innovation but instead pioneers it. This fact is evident in their efforts in the conception of their aforementioned gaming mice. As for their keyboards, the brand still offers a zero-to-no compromise, as manifested in the Mionix Wei. 
The Wei is a testament that Mionix is up for the challenge of today's extremely competitive keyboard manufacturers. Hopefully, Mionix will continue to exist as a gaming brand that hails from the West which will continue to introduce novel features, especially on their keyboards. 
If you have the money to spend for the Wei, then go for it. Priced at one hundred sixty dollars (160 USD), the Wei gives you a no-compromise gaming experience that shall translate your lightning-fast reaction speeds and actions per minute to several top frags and MVPs. 
Why Look For Alternatives?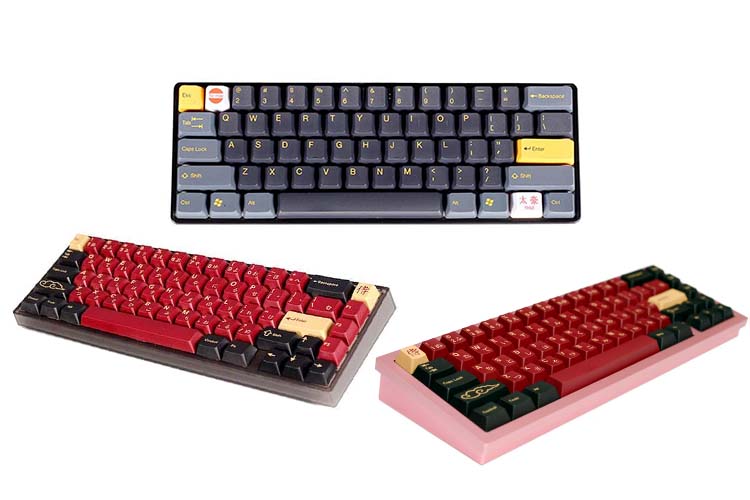 Despite the quality of Mionix's gaming keyboards, they are arguably not very competitive in today's mechanical keyboard market. They lack many features and are easily overshadowed by both gaming keyboards and custom enthusiast-grade mechanical keyboards.
Mionix offers very limited mechanical switch options. They only offer either a Cherry MX Red or Black switch. The rest of the competition, on the other hand, offers dedicated gaming switches for faster response or a hot-swap feature that gives users freedom in terms of what switches they want to install into their keyboard.
In addition, Mionix keyboards are only available in a full-size form factor. Many of its competitors, on the other hand, are offering more popular sizes such as a 60%, 65%, 75%, or TKL layout. This is a shame since the quality of Mionix keyboards is well regarded in the community.
For those who are unhappy with the features that Mionix keyboards offer, there are many competing premium gaming brands that offer more value for the money. And for those who want to go with the custom keyboard route, we highly recommend checking out brands such as KBDFans.
Which Mionix Keyboard to Buy?
Given how outdated the features of the Mionix Zibal 60 is, we highly recommend checking out the Mionix Wei. The only reason to go with the Zibal 60 is if users prefer the Cherry MX Black switch over the Cherry MX red switch found on the Wei.
Where to Buy Mionix Keyboards?
Mionix Gaming keyboards can be bought directly from their website. They can also be purchased on online platforms, such as Amazon. 
Mionix Keyboard Warranty
Mionix offers a 2-year limited warranty on their mechanical keyboards. Note, however, that this is only available in the EU Region. As such, purchases outside the EU are presumably covered by the dealer's warranty. Check out Mionix' website to learn more. 
Stephen is the head content creator of Keyboardsexpert. His mechanical keyboard journey began in 2014 when he got his Razer Blackwidow. Since then, he has been fascinated with all things mechanical keyboard-related. He later discovered the custom keyboard hobby and fell in love with the vast customization options. He is currently searching for his endgame and is very excited to share his journey and educate other keyboard enthusiasts.