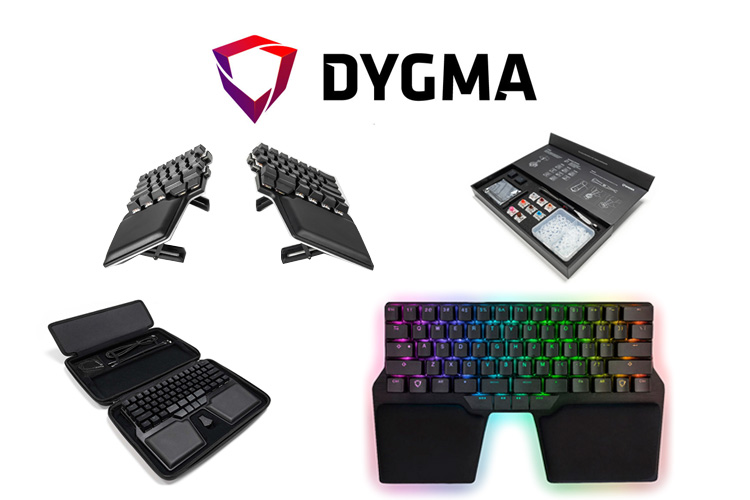 Perhaps, some of us are already getting tired of looking and scrolling over the same keyboard design over and over again. What is new? The same design concepts, form factors, engineering, and the like. Others have grown to develop their love for mechanical keyboards, which at some point, they have been engrossed in, but it is undeniable that a fraction of them also looks forward to having something new.
Dygma dares to be one of the pioneers in the competition by pushing for the use of Split keyboards for work and play. They have developed a system that supports their only product, the Dygma Raise, a Split keyboard advertised as ergonomically designed for performance, health, and comfort.
Fortunately, many brands are trying to change the game. There are brands such as Mountain Keyboards that bring modular components with their Everest line of keyboards. High-end brands such as Angry Miao push the boundaries of keyboard designs to the next level with their Cyberboard. And, of course, there are brands that are innovating the split keyboard design, such as Dygma, whom we are taking a look at today.
Here in this article, we will put into the spotlight the brand and whether its brainchild, the Dygma Raise, can put up a fight against traditional and market-standard keyboards. Better tune in if you are a fan or are curious about Split keyboards.
More About the Brand

Dygma is an up-and-coming brand that hails from Valencia, Spain, Southern Europe. The brand has yet to establish its presence in the competition and, quite frankly, is doing it in the loudest and most daring way possible.
Being a newcomer in the competition, the brand has only one (1) keyboard currently being offered to the market. Their other products, as previously mentioned, are only accessories to their main product, the Dygma Raise. Some of it is tenting kits, which inclines a part of the keyboard sideways, palm pads, which are technically two (2) separate wrist rests, travel cases, and a lot more.
The Dygma Raise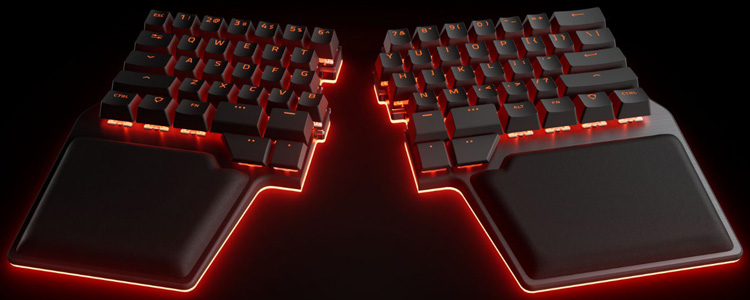 Dygma Raise Highlights
Hot-Swappable 60% Split Mechanical Keyboard
Can Come with Cherry MX or Kaihl Mechanical Switches of  Your Choice.
Per-Key RGB Backlighting and Underglow
Available in Matte Black or Silver White Colorway and Six (6) Different Languages
What puts the Dygma Raise into a different spot is how it is easily the most customizable Split Mechanical keyboard at present. Not only is the Dygma Raise Hot-swappable, but it can also be equipped with accessories and software designed by the brand to support the typing experience and program the keyboard in its entirety.
As previously mentioned, Split keyboards are designed to emphasize keyboard ergonomics. You can easily imagine your hand being perfectly straight will you type. This will easily result in less stress in the hands as it will work in a position akin to the neutral position. Further, the space created in the middle of both modules may serve as a place for your bowl of food or your mouse if you are comfortable using it that way.
Accessories for the Dygma Raise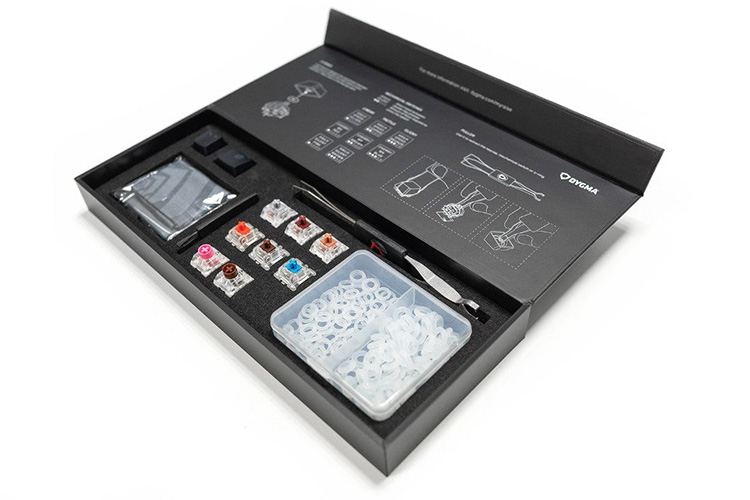 The Dygma Raise is supported by a number of accessories created by the brand. For a separate purchase, you can get the Tenting kit to incline the modules of the keyboard sideways or palm pads for both modules of the keyboard that will serve as its wrist rests. Additionally, you can also buy CherryMX and Kaihl mechanical switches from Dygma in case you want to test switches other than what you initially chose.
Are Split Keyboards Ideal for Gaming?
This is a tough judgment call, as always. It will ultimately depend on your preference. If asked whether it can be used for gaming. However, whether it will be best for you to game on a Split keyboard is an entirely different matter that depends on the game you are playing.
Bottom line, if you play many games that need both of your hands on the keyboard and mouse respectively, the question would be whether one of the modules is enough for your needs. Otherwise, it will be pretty hassling for you if you need to use the whole keyboard with only one hand.
A patch remedy to this problem is to remap your keys so that you are only using one module of the Split keyboard. In that way, you can comfortably game with half of the keyboard while having your other hand focus on the mouse movement. 
What Makes Dygma a Good Brand?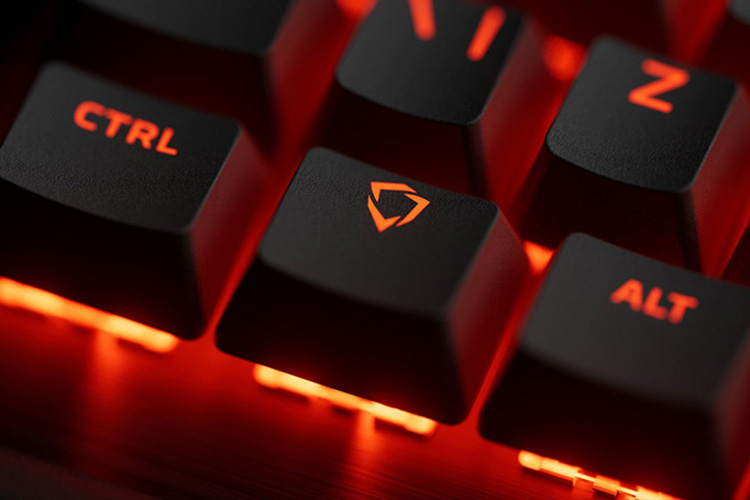 While they are relatively new in the competition, their bold effort to start with a Split keyboard, a keyboard that is not commonly used in the community, is admirable on its own.
Split keyboards are designed basically for ergonomics as some people are somewhat uncomfortable or claustrophobic to the traditional form factors of todays' keyboards. While you are spending a lot for its price, if it helps you type or game better and more comfortably, it is worth its value.
Point in case a cursory analysis would tell you that Dygma aims to target these people. Not only is the Dygma Raise a split keyboard, which is unique, it is a customizable one that is supported by accessories to further improve the experience.  
Why Look For Alternatives?
The Dygma Raise is currently the brand's only offering. Thus, users who are not interested in owning a split keyboard may want to look elsewhere. This is especially true for traditional users who are already used to the standard layout that a gaming keyboard or enthusiast-grade mechanical keyboard provides,
In addition, the Dygma Raise is not a custom keyboard. While it does have many customizable features, it still has some limitations, especially its acoustics and sound profile. Those who are critical in these aspects may want to look elsewhere. But for those who are interested in a keyboard that's attempting to become innovative, the Dygma Raise is certainly worth a look. 
Where to Buy the Dygma Raise?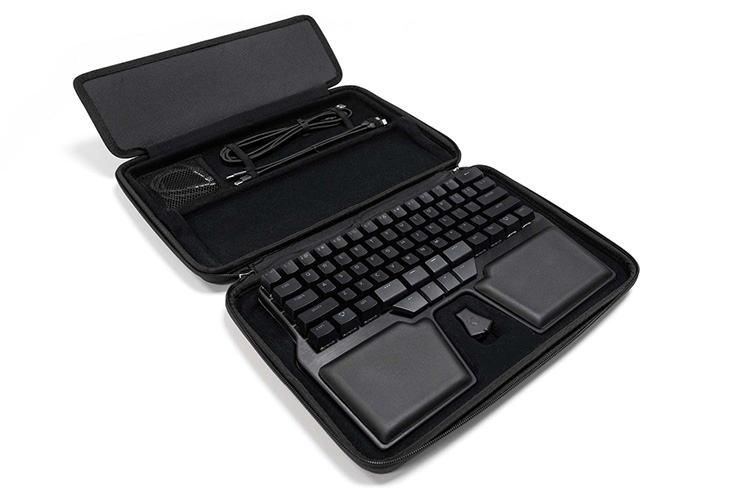 Should you be interested in getting your own unit, better head straight to Dygma's website as it is sold in a limited quantity. The brand is yet to make their products available in mainstream stores.
Dygma Keyboard Warranty
Dygma offers a 2-year limited warranty for all of its keyboards. Check out Dygma's official website to learn more. 
Stephen is the head content creator of Keyboardsexpert. His mechanical keyboard journey began in 2014 when he got his Razer Blackwidow. Since then, he has been fascinated with all things mechanical keyboard-related. He later discovered the custom keyboard hobby and fell in love with the vast customization options. He is currently searching for his endgame and is very excited to share his journey and educate other keyboard enthusiasts.