There's no feeling better than feeling at home. While a significant portion of keyboard manufacturers is populated by the Eastern side of the globe, the West is still no slowpoke in competition. Influential brands such as Cannonkeys, for example, are one of the few brands that enthusiasts can trust with their keyboard fixes.
Drevo is a western computer peripherals manufacturer that offers entry-level mechanical keyboards. The brands cater to both gamers and keyboard enthusiasts looking for a clean-looking keyboard. The brand also manages to keep up with several keyboard trends, which is evident with their wireless keyboards and small form factor keyboards.
Here, we will discuss and take a cursory look at Drevo, a western brand specializing in keyboards and mice. Likewise, this will serve as your guide as to what keyboards from them can you consider and where you can get one.
More About the Brand

After extensive research, it is unfortunate that there is little information about the brand except that it is located in Palm Coast, FL, United States, and has started its operation in 2005. The brand offers its different products on many platforms, such as Amazon. Worthy of taking note also is that Drevo is dealing with Professional-level Solid State Drives and is a manufacturer of gaming mice.
Drevo envisions itself as a brand keen on powering the global PC gaming community with "unprecedented offerings." How unprecedented their products are, is a mystery we are about to unveil. 
Keyboard Lineup
Indeed, their tagline raises many questions in the community's mind. Does Drevo offer something new? Are they pioneering for something? The only logical answer to these questions can be derived from pricing their products. 
Their products are priced for those constrained by their budgets. Even more, you are given premium options should you want to upgrade or invest a little more in buying your mechanical keyboard.
Drevo's product line-up is considerably large – most of which are mechanical keyboards in a TKL form factor. While they have other keyboards, it may save you some time if you instead look at their latest releases for a better overall typing experience as some, if not, most of their current product's predecessors are significantly outdated in terms of features given their prices.
With that out of the way, here are some of their keyboards that you may consider. 
BladeMaster Series (Pro / SE / TE)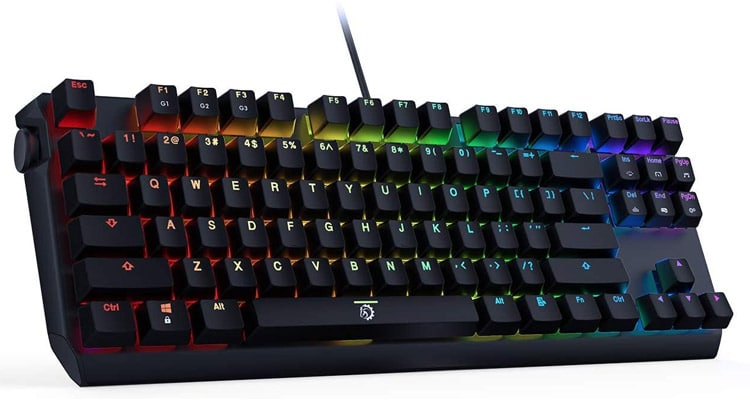 BladeMaster Series Highlights
87-Key TKL Form Factor Pre-Built Mechanical Keyboard

Cherry MX (For the Pro) / Outemu (For the SE) / Gatereon (For the TE) Mechanical Switches of Your Choice

Wireless Connectivity through Bluetooth 4.0 or 2.4 GHz Wireless Connection (Only for Pro)

Different Layouts to Choose From

Programmable Knob

Software Support for Programming the Knob and RGB Backlighting
These three (3) Blademasters are notably the brand's flagship. As keenly observed, All keyboards sport the same features except their mechanical switches and their capacity to be connected wirelessly. While the Blademaster Pro has all of it, it does not mean that you can take disregard its younger brothers. Point in case the Blademaster TE and the SE are your budget options if you are looking for a mechanical keyboard for work in or outside your home. 
AS previously mentioned, Drevo keyboards are relatively cheap if you pit them against other entry-level options. For the price of 61$, you can get the BladeMaster TE equipped with market-standard Gateron mechanical switches of your choice. Indeed 
Seer Series (Pro / Max)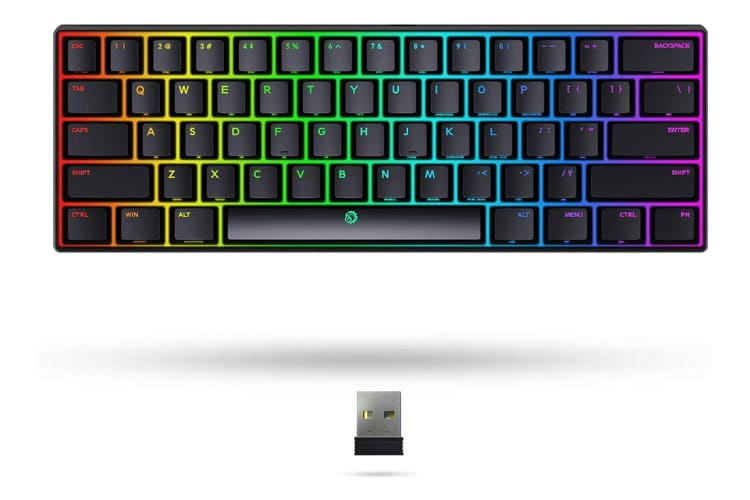 Seer Series Highlights
60% Form Factor Mechanical Keyboard

Gateron Mechanical Switches

Wireless Connectivity through Bluetooth 5.1 (For both) and 2.4 GHz Connection (Only for the Max)

Windows and macOS Compatible

RGB Backlighting

Software Support

Available in White or Black Version. 
The Seer Pro and Seer Max is the brand's version of a 60% mechanical keyboard. Like the Blademaster series, both keyboards have almost identical features except for the availability of a 2.4 GHz connection in the Pro version. Even then, you are considerably getting what you pay for on both keyboards, given its 50$ price tag. It does not get any better than that. 
Calibur V2 Series (TE / PRO / MAX)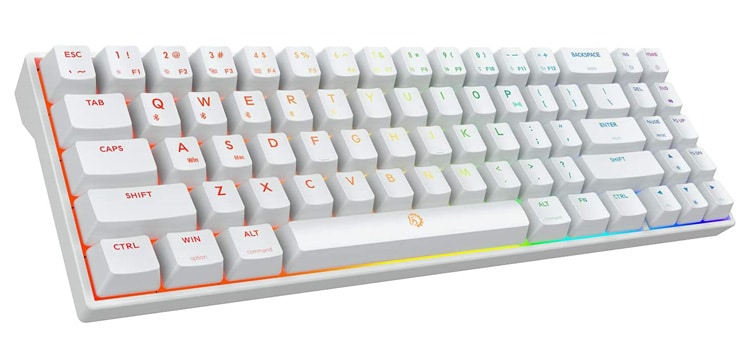 Calibur V2 Series Highlights
71-Key Layout Mechanical Keyboard

Outemu RGB Mechanical Switches of Your Choice (For the TE ver., You Can Have it with Cherry MX Switches)

Wireless Connectivity through Bluetooth 5.1 (For Pro and Max)

RBG Backlighting

Software Support
The Calibur Series is technically patterned to a 65% keyboard but more extensive due to its added keys. Compared to the Seer series, you are losing many convenience factors such as compatibility to both Windows and macOS systems. Additionally, it is pretty mind-boggling that they gave the TE version only the option to be equipped with Cherry MX switches. 
Gramr (Standard / V2 TE / Full ) / Gramr (Hot-swappable version)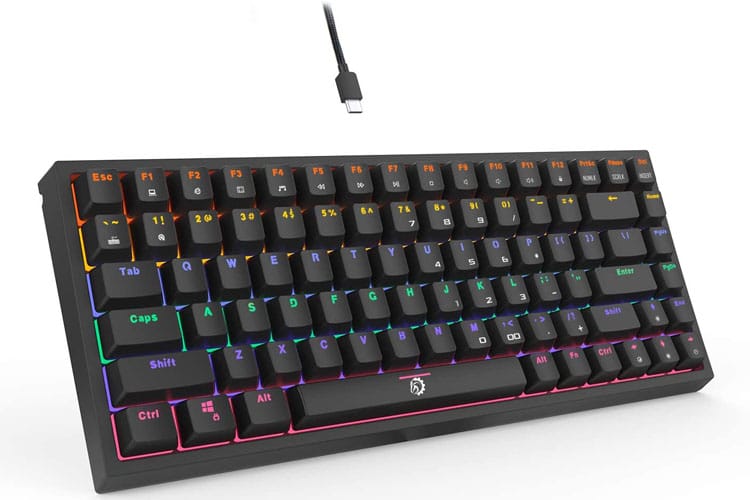 Gramr Highlights
75% Form Factor Mechanical Keyboard

Outemu Switches (Standard ver.) / TTC Switches (V2 TE ver.) / Gatereon Switches (Full ver.)

Wired Connectivity Only

RGB Backlighting

Software Support
The added hot-swap version in their line-up distinguishes the Gramr series from its forerunners. Additionally, the brand's move to try new mechanical switches for their keyboard, specifically the TTC switches, is also a bold and "unprecedented" move that genuinely lives up to their tagline. Other than its internals, note also that no Gramr keyboard can connect wirelessly, including the Hot-swappable version. 
What Makes Drevo a Good Keyboard Brand?
In terms of quality, their products can deliver. Notice that the discussion is centered on the quality of their mechanical keyboards. This is due to the fact in offering entry-level mechanical keyboards to the market, the price must speak for the quality of the keyboard. Otherwise, it is a wrong purchase.
Given the prices of their keyboards and their market-standard quality, it is safe to conclude that you are getting what you pay for.
Why Look For Alternatives?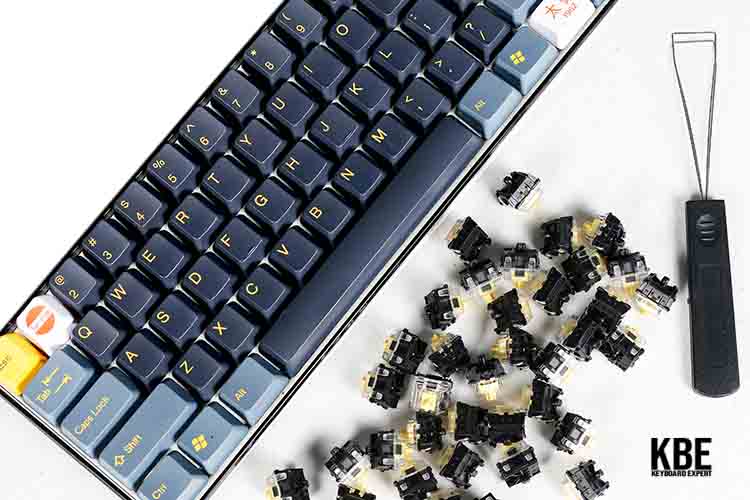 As of now, Drevo only offers one (1) custom kit that you can tinker with to build your custom mechanical keyboard, and as looked upon in the previous section, it is not as refined enough to be pitted against highly acclaimed entry-level mechanical keyboards. This stems from the fact that said custom kit, the Gramr, is on a 75% form factor.
While others may be fine with building a 75% custom mechanical keyboard, a significant number still prefer the traditional form factors such the 60%, 65%, TKL, or Full-sized. Drevo's inability to cater to these people is clearly a loss of potential income for them. Further, it is also worth noting that Gramr offers
Point in case, look for alternatives if you want to build your custom mechanical keyboard on traditional form factors.
Which Drevo Keyboard To Buy?
As previously discussed, Drevo has a lot of choices when it comes to pre-built mechanical keyboards, and quite frankly, this is more attractive than going with their custom keyboard route.
If you are looking forward to daily driving a compact mechanical keyboard for work outside your home, take a look at the Seer 61 Pro, Seer 61 Max, and the Calibur V2 Pro. Both can be connected through Bluetooth 5.1 and are even compatible with Mac devices.
Drevo's TKL and Full-sized keyboards can also cater to your gaming needs if you prefer using a relatively large keyboard. You can also enjoy programming its proprietary knob for any use deemed fit for your workflow.
Where to Buy Drevo Keyboards?
Drevo keyboards can be bought from the brand's official website. They can also be acquired in various online stores, including Amazon.
Drevo Keyboard Warranty
Drevo offers a 1-year limited warranty for all of its mechanical keyboards and a 10-day money-back guarantee for any reason. Check out Drevo's official website to learn more. 
Stephen is the head content creator of Keyboardsexpert. His mechanical keyboard journey began in 2014 when he got his Razer Blackwidow. Since then, he has been fascinated with all things mechanical keyboard-related. He later discovered the custom keyboard hobby and fell in love with the vast customization options. He is currently searching for his endgame and is very excited to share his journey and educate other keyboard enthusiasts.