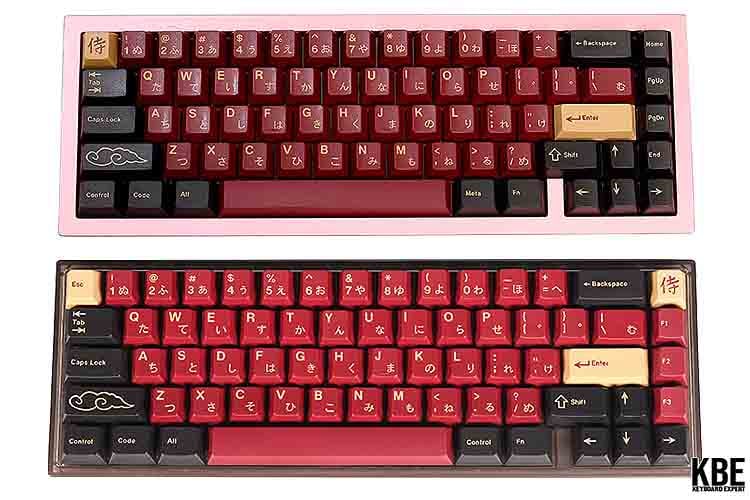 High-quality peripherals such as keyboards and mice are always part of anyone's dream PC gaming or productivity setup. The reason for this is because it adds flavor to the setup through its features that more or less contribute to the overall user experience. Mechanical keyboards, in particular, have captivated users and have set them on a path of searching the keyboard with the best typing experience. 
Buying a mechanical keyboard will cost a significant amount of money. Therefore, buyers must carefully consider their budget, preferred switches, ideal layout, keyboard plate mount, and other factors that will fundamentally define the overall experience offered by the keyboard. Proper research of these components should prevent any buyer's remorse. 
Some may find higher-end keyboards to be a bit excessive. But for those with a specific use case, they are essential in finishing their tasks.
Should you find the perfect mechanical keyboard – let alone mechanical switches for you, it will significantly contribute to your productivity workflow or gaming experience. While it breaks the wallet for many, such a purchase eliminates the compromise that regular peripherals typically have. We would even consider mechanical keyboards a must, especially for those who rely on their keyboards for their everyday tasks. 
What Factors To Consider When Buying Keyboards?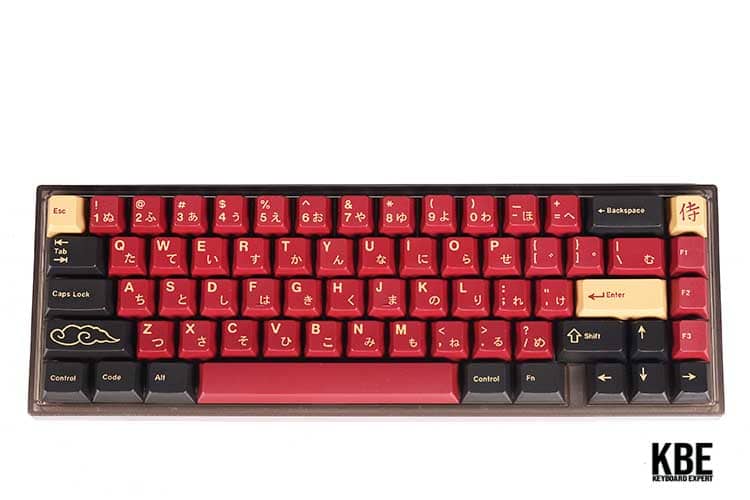 Mechanical keyboard manufacturers often pitch their products to appeal to gamers. In line with this, most manufacturers invest in exaggerated marketing ploys that highlight their keyboard's primary or even secondary features. 
As you go on with this article, we pray that you never cave into such marketing strategies highlighting features that do not contribute that much to the typing experience provided by the keyboard. In case you did buy one simply because of its RGB capabilities, dedicated media functions, or a wide array of macro keys, May the one up above bless your soul (and your wallet). 
Focus on the features that collectively define the overall quality of the typing experience proffered by the keyboard, such as the switches, type of mount, case, and features offered by the PCB. Do not be swayed by the added secondary features that you are not going to use. For what is a lighting effect that emulates the 8-bit Super Mario Bros? Does it let you type faster and more comfortably? 
Below is a succinct elaboration of the factors that you need to consider in buying a decent mechanical keyboard. 
Budget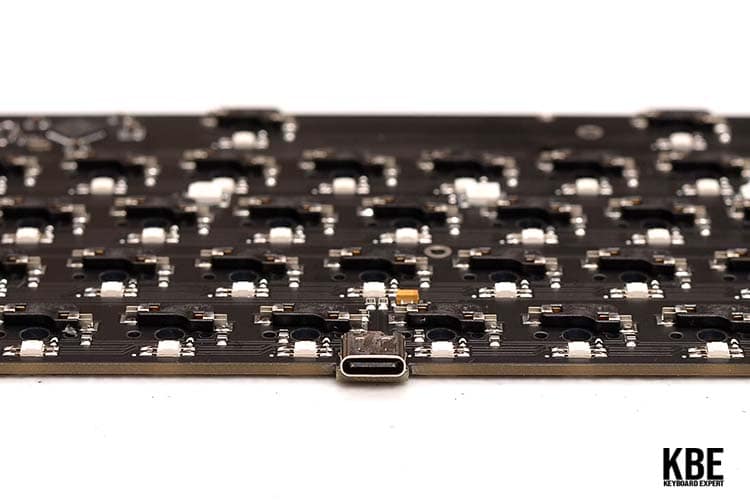 Money for luxury is always scarce unless you are wealthy. Time your purchase wherein the money you will use will not hamper your budget for essential needs. 
Do not cut corners. Likewise, do not outright splurge on expensive keyboards that you do not even know if you'll like the feel of typing on it. As you course through this article, you will find out that there are brands that offer mechanical keyboards that give a decent typing experience. 
For first-timers, Prepare at least 100$. This amount of money will open you to a lot of budget mechanical keyboards that will give you an introductory feel on the experience. Test the keyboard switches also if possible. 
Should it be impossible due to lack of access, focus on the characteristics of the switches and how they would affect the typing experience you are looking for. In this previous article, I provided a briefer on the holy trinity of mechanical switches. (See Section "Different Types of Switches," how does a mechanical keyboard feel like?)
Keyboard Switches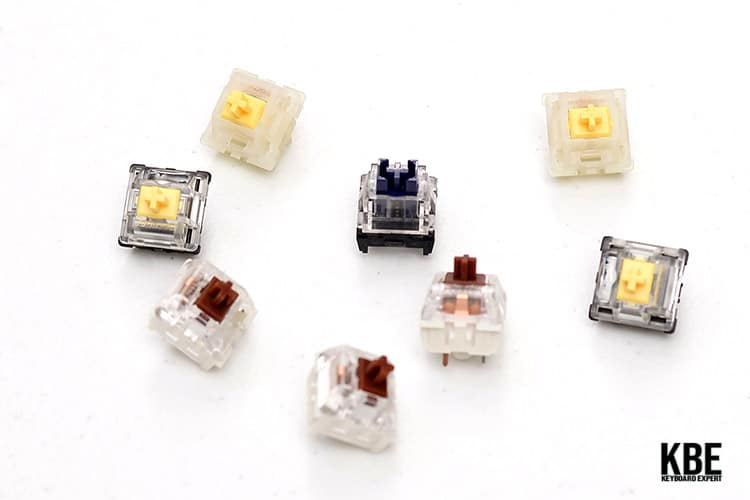 Switches are always a matter of personal preference. If you want an initial experience of what the public deems as the only existing mechanical keyboard, go for tactile. People often attribute the sound they hear from tactiles to a mechanical keyboard. Not to mention, tactiles are also relatively beginner-friendly.
As for those looking for an upgrade, it is highly recommended that you first test out the specific mechanical switch or keyboard you are looking at before buying it. Most manufacturers made it possible for enthusiasts to have an initial feel to their switches through testers. 
Keyboard Size/Layout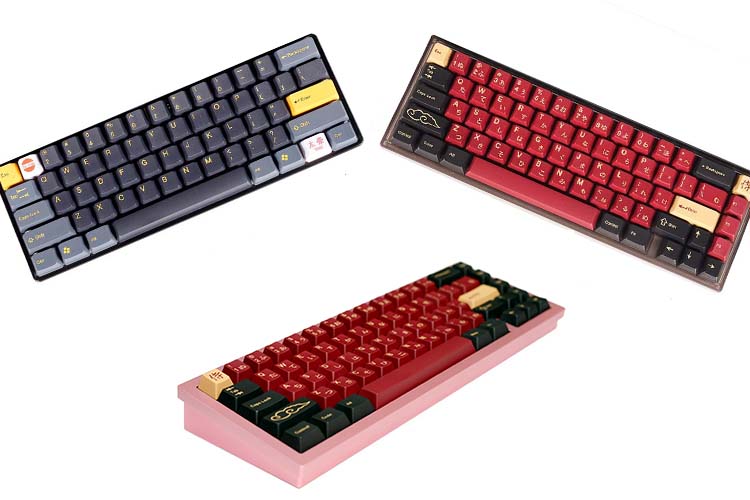 Mechanical keyboards typically come in either a 60%, 65%, TKL, or full-size layout. A 60% keyboard does not have a function and dedicated arrow keys. The same applies to a 65% keyboard except for the arrow keys. The difference between a TKL and a full-size keyboard is the existence of a Numpad. Ten-key less (TKL for brevity) keyboards do not have one. 
Consider this factor as it will determine how much space your keyboard will eat in your desk's real estate. Choose a layout that will not encroach on your mouse area and other peripherals that you put on your desk. 
Aside from the aforementioned sizes, mechanical keyboards also come in unconventional sizes/layouts like the ALICE and the 40%. Veer away from these, especially if you are buying a mechanical keyboard for the first time. These kinds of kits are designed for the enjoyment of mechanical keyboard enthusiasts. 
Mount and Plate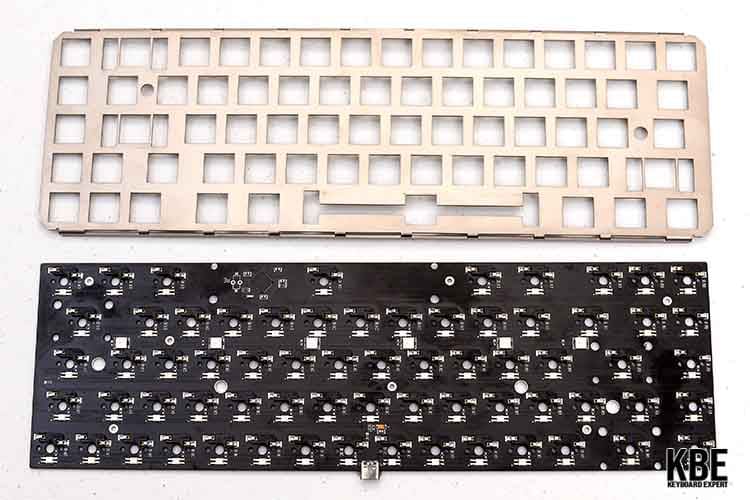 Switches are mounted to the PCB in different styles. Does this contribute to the overall typing experience? 
The way the mechanical switches are mounted to the PCB contributes to the sound profile of your keyboard. Budget keyboards often have their PCBs affixed to the case through screws wherein the switches are attached to the plate above it.
Switches on high-end ones or in customs are sometimes gasket mounted. In a gasket mount, there is a sound dampener between the top plate and the case. As a result, it provides a dampened sound that is quieter in comparison to other mounting styles. 
For first-timers, this factor is often disregarded. This is understandable, especially if you have a constrained budget, which will definitely break your wallet. Take this into consideration when you want to improve the existing typing experience given by your mechanical keyboard. 
The Bling Factor: RGB

RGB is not bad per se. The shine-through of the LEDs in the mechanical switches to the keycaps is convenient, especially at night sessions. However, this is not a must. Liking RGB on your keyboard is only a phase.

If you prefer having RGB on your switches, consider looking for a compatible switch to your PCB, especially if the LED is in it. For first-time buyers of mechanical keyboards, do not be deceived on the number of lighting effects that the product offers. RGB is not a determinative factor on the quality of a mechanical keyboard. 
Prebuilt, Prebuilt Custom, and Custom Keyboards
Mechanical keyboards also offer a degree of customizability depending on how it is offered to you. Normally, keyboards are often offered prebuilt, or prebuilt but customizable, or entirely customizable. The three differs from each other as follows:
Prebuilt Keyboards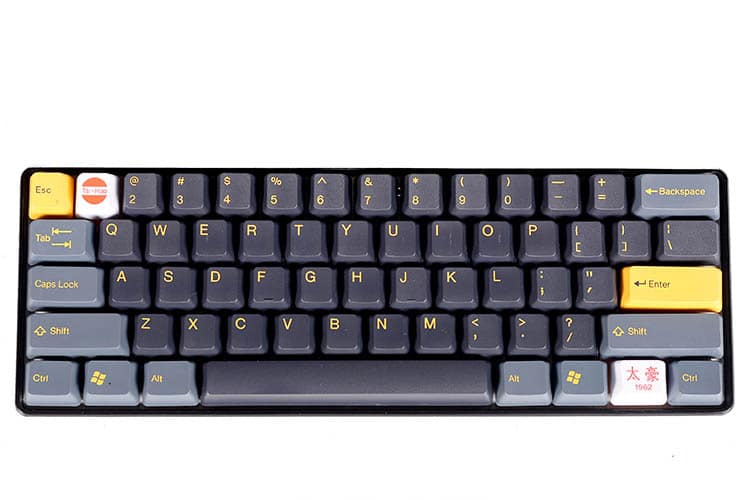 A keyboard is prebuilt when it is offered to you in its entirety. In other words, all vital parts of the keyboards, including the keycaps, are packaged and given to you on a silver platter. The downside of a prebuilt keyboard is its customizability. 
Switches here are soldered to the PCB. Hence, you cannot remove or replace it if it is broken. You can, however, let an expert convert your keyboard to a hot-swappable one. Take into consideration that this may permanently damage your keyboard if done incorrectly. Consider such a solution with due diligence.  
Custom Keyboard Kits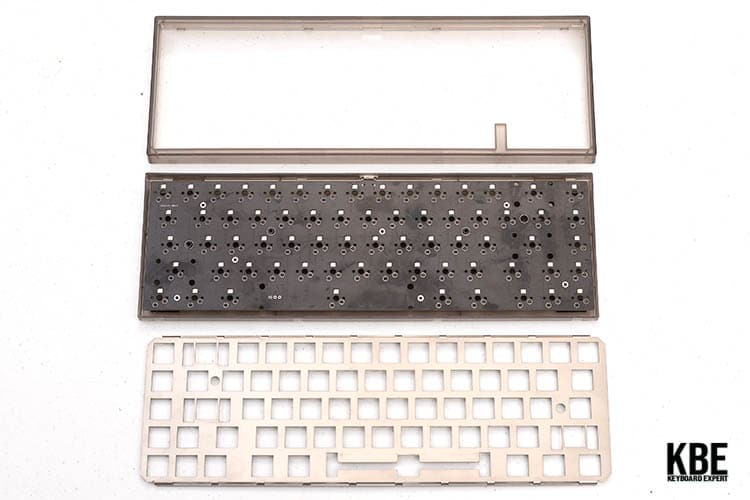 Entirely customizable keyboards are often priced expensively. Custom Kits typically only contain the case, PCB, and a plate. In essence, you are left on your own to decide what switches and keycaps will comprise your keyboard. Custom kits are not offered because of convenience but the experience it gives to the user. 
While satisfaction ultimately rests on the end-user, custom kits are placed in the top echelon of mechanical keyboards. This fact implies that there is no compromise to the overall quality of the keyboard. 
Keyboard Upgrades
An upgrade purchase in mechanical keyboards is quite ambiguous. More often, people see it as an upgrade whenever you purchase a more expensive kit than what you currently have. Is this always the case? No. The price tag of a keyboard does not necessarily put it above others priced cheaper below it. 
It might be tiresome always to read this, but it depends on the end-user whether their second, third, or nth keyboard is an upgrade to the previous ones. However, you can look into replacing the cables or keycaps of your keyboard. 
Custom, Straight, and Coiled Keyboard Cables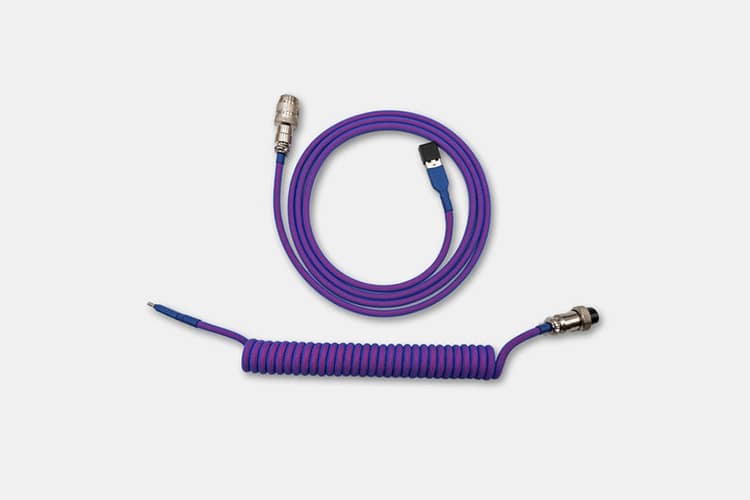 Replacing your stock USB cable with a coiled or simply a straight and sleeved one provides a more durable connection as the former will inevitably fail the test of time. Not to mention that it also contributes to the overall aesthetics of the keyboard. 
Keycap sets & Artisan Keycaps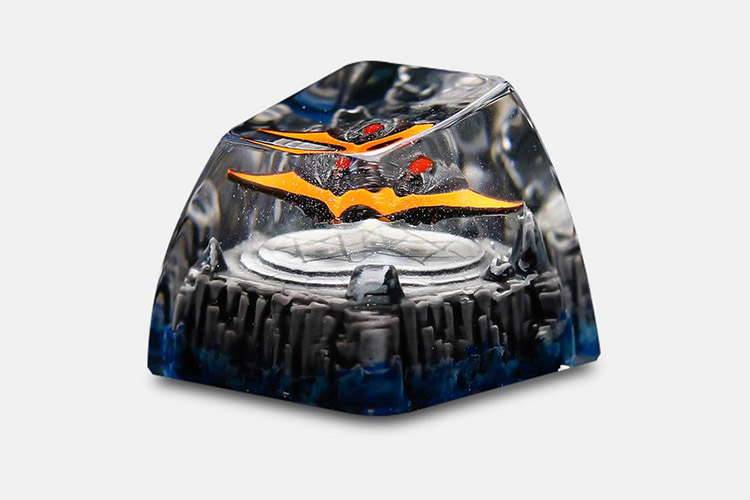 If you do not like the stock keycaps provided by the kit you purchased, worry not. A lot of keycap sets are out there to match your vibe. 
Artisan keycaps are keycaps that are individually designed by artists, more often by hand or a printer. It usually comes with a hefty price tag per piece, but it is guaranteed to catch the attention of your friends.
Summary
You must always bear in mind that buying a mechanical keyboard is realistically a luxury. Be that as it may, you must avoid cutting corners more so in your future upgrades. Spend accordingly. Do not at all means sacrifice your budget for essentials for your keyboards. 
Some enthusiasts find it extremely addicting. The euphoria brought by the feel and sound of your keyboard is, at the very least, satisfying. It is like a drug that many people fail to get by. Spend at your own risk.
Blaise's keyboard journey began in 2015 when he bought the Steelseries Apex Membrane gaming keyboard. Unsatisfied, he later decided to enter the vast world of mechanical keyboards and has been an enthusiast ever since. He has gone through several gaming keyboards, such as the Razer Blackwidow TKL (Razer Yellow switches) and Logitech G Pro (Romer G Switches). He currently daily drives the Ducky One 2 SF with Cherry MX Speed Silvers for gaming and productivity purposes.