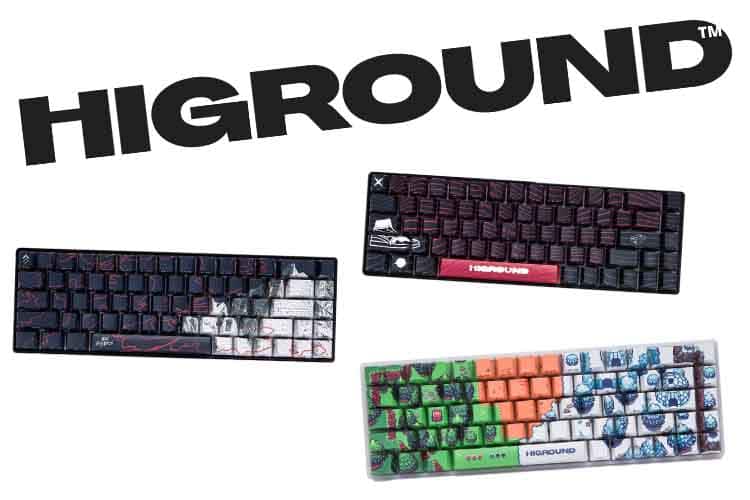 Most people acquire an interest in the world of clicks and clacks from the growing professional gaming industry. However, many manufacturers have veered away from branding themselves as a maker of gaming keyboards. Point in case, the answer to why you should buy a mechanical keyboard does not simply revolve around having the best gear for gaming there is, but also to a lot of reasons that can be attributed to each buyer's personal preferences. 
Higround is an up-and-coming mechanical keyboard manufacturer that is proud to say that they do not make plain keyboards. The brand has a lot to offer, especially to those who invest in the aesthetics of their mechanical keyboard. The company is currently owned by 100 Thieves. 
In general, mechanical keyboards can be bought pre-built or in a custom kit. Pre-built keyboards are, more often than not, non-hot-swappable, meaning everything is basically provided to the end-user. On the other hand, in a custom kit, you are given the "skeleton" of the keyboard, which you need to dress up with switches and keycaps of your choice. Naturally, you have more freedom in designing your keyboard on the latter option. 
Higround refused to adhere and therefore adapt to this situation. Instead, they chose to offer keyboards to the market wherein even its aesthetics are given serious attention. Take, for example, their newly released "The Epic of Higround" Keyboard. It not only expresses their brand identity but also pays homage to the video game graphics of Yore that we used to enjoy. 
The brand was an independent company since its conception in 2020 before the widely popular E-Sports organization 100Thieves acquired it. At present, their parent company, 100 Thieves, is transforming Higround into a brand dedicated to releasing gaming peripherals and accessories stamped with the 100Thieves logo. 
In this article, we will learn more about Higround's mechanical keyboards. And ultimately, this guide should help buyers decide if Higround is a brand that they should go with for all their mechanical keyboard-related needs.
Higround Mainstream Fame

The brand is yet to make waves in the custom-keyboard-dominated market as they are still relatively young. Objectively speaking, the brand has been very dormant since its debut in 2020. 
While this may be the case, Higround, prior to its acquisition by 100Thieves, was known for its limited release keyboards. It had garnered the market's attention when it decided to engage in collaboration with Beats for a keyboard and headphone combo. 
Higround in E-Sports
View this post on Instagram
As mentioned earlier, Higround is currently owned by 100 Thieves. This organization was established in 2017 by Nadeshot, former captain of Optic Gaming's Call of Duty division.
The brand made its debut in the 2018 season of the LCS (League of Legends) after securing a multi-million dollar investment from Cleveland Cavalier owner Dan Gilbert. Since then, 100 Thieves has become popular in different Esports titles.
Their Valorant roster houses well-known players such as Asuna and Hiko and streamers such as Kyedae. As for Higround, it s unclear if they will become the official gaming peripherals provider for 100 Thieves.
Higround Keyboard Lineup
Technically, the brand has only one keyboard to speak of that is available in different designs packaged with either Gateron or Cherry MX mechanical switches. All of the currently available ones have factory lubed stabilizers, side print letterings, aluminum plate, and a lot more. So when it comes to what keyboard you should buy, basically choose the design that you click with or, if you need hot-swappable switches. 
With that out the way, here are some notes that may help you:
100Thieves X Higround

100Thieves X Higround Highlights
65% Form Factor

RGB Backlighting

Side "Ninja" Printed Keycaps

Factory Lubed Stabilizers

100 Thieves Inspired Design

Gateron Red Mechanical switches

Aluminum Plate
The 100 Thieves keyboard is easily the brand's most recognizable keyboard. It was released to celebrate 100 Thieves' acquisition of Higround. This keyboard is a limited edition release that sold out in less than 5 minutes.
Outside of its unique 100 Thieves-inspired design, this keyboard is pretty much a standard 65% keyboard. It features hot-swap switches, RGB backlighting, and pretty much all the features you'd find in $100 keyboards. So again, what makes this keyboard special and extremely expensive in the aftermarket is the 100 Thieves branding.  
BR 1 / IP Banned 1 

BR1 / IP Banned 1 Highlights 
65% Form Factor

RGB Backlighting

Side "Ninja" Printed Keycaps

Factory Lubed Stabilizers

Wireless Connectivity through Bluetooth (Only for BR 1)

Hot-Swappable (For IP Banned 1)

Gateron Red Mechanical switches

Aluminum Plate
This keyboard is the only Bluetooth-enabled keyboard in Higround's current lineup. The BR 1's design is themed on dunks and hoops. Please take a look at the Jordan 1 scribble on its left side and the shoe box artisan Enter keycap. Unlike the Epic of Higround that has a translucent case, the BR 1 and the IP Banned 1 are enclosed with a solid black polymer case. 
Epic of Higround

Epic of Higround Highlights
65% Form Factor

Hot-Swappable

Aluminum Plate

Kailh Box Red Switches

All Features Found on Other Higround Keyboards Except for Bluetooth Connectivity
This is currently the brand's flagship model. The design is reminiscent of 8-bit computer graphics that we adults have enjoyed way back in the 90s. It has a transparent case that diffuses the keyboard's RGB backlighting. 
Other Merchandises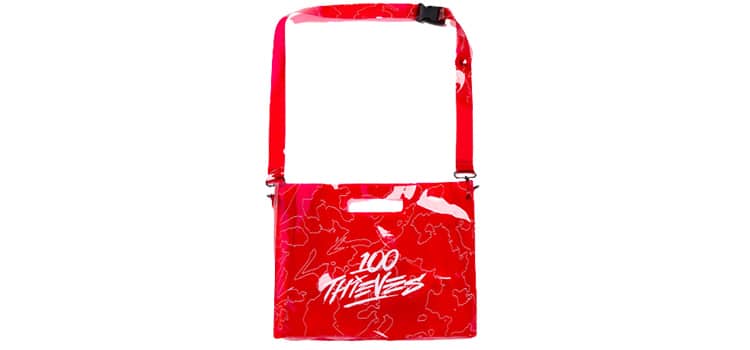 Some designs of their keyboards have merchandise such as Jelly Bags and Hoodies. If you are a fan of their E-sports teams and personalities, you may want to get one, perhaps. Knowing the brand's tendency to make their products limited, you may regret it in the future if you do not get one now. 
What Makes Higround a Good brand?
View this post on Instagram
What makes Higround a good brand is without a doubt their focus on aesthetics. All of their keyboards have a unique flair that cannot be easily matched unless you go with custom keyboards. This makes Higround potentially a good alternative to brands such as Iqunix, Varmilo, and Ducky And given how young the brand is, only time will tell how far they can go. 
Why Look For Alternatives?
View this post on Instagram
At the time of writing this article, Higround is still in its infancy. Thus, they do not offer anything groundbreaking in terms of features. Their current lineup may not be very appealing for those looking for the best value or best performing keyboard. 
Of course, there are brands that were in a similar situation when they first started. Fnatic Gear wasn't anything special when they newly acquired Func. However, over time, their offerings improved and are now well-loved by gamers. But the point still stands. For those looking for a better keyboard, there are many alternatives from other pre-built keyboard brands.
Where to Buy Higround Keyboards?
Higround keyboards are exclusively available on their website. It is unclear if there will be future retailers or distributors of their products. 
Higround Keyboard Warranty
Higround offers a 1-year limited warranty and a 14-day return period for all of its keyboards. Note that this is not available on limited releases. Check out Higround's official website to learn more. 
Stephen is the head content creator of Keyboardsexpert. His mechanical keyboard journey began in 2014 when he got his Razer Blackwidow. Since then, he has been fascinated with all things mechanical keyboard-related. He later discovered the custom keyboard hobby and fell in love with the vast customization options. He is currently searching for his endgame and is very excited to share his journey and educate other keyboard enthusiasts.