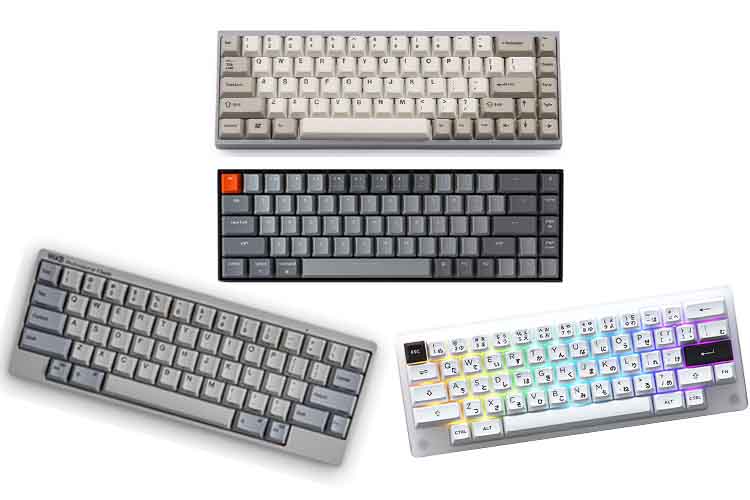 With the recent explosion of the mechanical keyboard hobby, custom mechanical keyboards are pretty much the go-to when owning keyboards. Online shopping is faster and easier than ever, making custom builds cheaper, more accessible, and more diverse. With that said, many users still prefer going with pre-builts due to how convenient they are. 
Pre-built keyboards are still popular despite the surge of the custom keyboard hobby. Many brands still continue to innovate to bring a premium keyboard that can compete with more expensive custom keyboards. Some notable prebuilt brands include Akko, Leopold, Ducky, Keychron, HHKB, Royal Kludge, and KBDFans. 
Many users want the high-quality typing and gaming experience that mechanical keyboards provide but do not want to go through the hassle of sourcing out and building a custom keyboard. Also, there are many brands that still produce premium pre-built keyboards that can perform similarly to custom keyboards in the same price range.
Gaming fans and mechanical keyboard fans should already be familiar with big-name brands such as Razer, Steelseries, Corsair, and Logitech G. However, we won't be talking about those brands today. Instead, we will be going through lesser-known premium and budget mechanical keyboard brands that have been challenging the status quo for many years. The list is in no particular order.
Top Pre-Built Keyboard Brands
Akko

The Akko brand is known for its great budget-friendly switches, keycaps, and keyboard kits. It only makes sense that all these combined would make for a great pre-built keyboard. Some boards feature the ever-popular Cherry profile but more Akko pre-built keyboards are using Akko's proprietary ASA profile. Their boards also use the well-received Akko CS switches.
In addition, a lot of the newer Akko pre-built keyboards are implementing features such as hot-swappable switches. This makes the overall experience very close to custom keyboards at a fraction of the price.
Top Recommended Keyboard: Akko ACR pre-built series
Leopold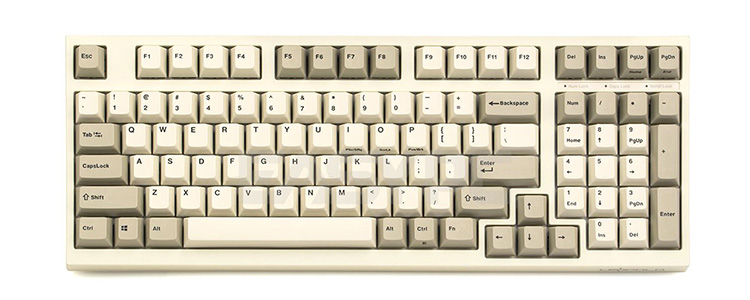 Just in case you're the type of person particular with established and trusted brands, Leopold is the brand for you. Leopold is known for having among the best stock PBT keycaps and being very well-built keyboards. Genuine Cherry switches are also widely used in most of Leopold's offerings. Leopold is also best known for its use of the 1800 Layout, an excellent productivity/work layout.
In addition, Leopold also offers keyboard models with Topre switches. This makes them one of the few brands outside of Japan that utilize Topre switches.
The only downside with Leopold keyboards is that they do not offer as many customization features compared to more recent keyboard brands. However, many users argue that their keyboards are already perfect right out of the box and need little to no modding.
Top Recommended Keyboard: Leopold FC980M
Ducky

If you browse keyboards in-game stores, looking at the best Steelseries or Razer boards, there is a high likelihood you've chanced upon a Ducky board. From experience with other gaming-oriented boards, there is no reason not to recommend the Ducky brand of boards. Boards with colors that pop and RGB that shines, this "gamer board" definitely stands out among other "gamer boards".
Ducky has also leveled up their One 2 series keyboards into the One 3 series of keyboards. This adds enthusiast-grade features such as hot-swappable switches and internal foam dampening. These upgrades easily help them build a case as one of the best pre-built keyboards in the market.
Top Recommended Keyboard: Ducky One 3 SF
Keychron

If there is something to say about Keychron's pre-built boards, it's that they look great, feel great, and work great. With amazing wireless capabilities and multi-OS support, Keychron's keyboards are perfect for those with multiple devices that may need a mechanical keyboard to use with.
Keychron has also been dabbling into the world of custom keyboards. Their recent entry, the Keychron Q1, has been implementing enthusiast-grade features such as hot-swappable switches, gasket mount structure, and many modding capabilities. This model is no longer a pre-built keyboard, However, it can be purchased as a preassembled keyboard.
Top Recommended Keyboard: Keychron K6
Happy Hacking Keyboard (HHKB)

For starters, boards from this brand are expensive. Like, REALLY expensive. We do not recommend this brand just for any beginner (unless you have quite deep pockets). The reason for recommending this brand is to give light to the amazing HHKB layout and Topre switches. While one could wish there were much, much cheaper alternatives to HHKB, there is no doubt this brand perfected the combination of switch+layout and made it their identity and reputation.
Top Recommended Keyboard: HHKB Pro Classic
Royal Kludge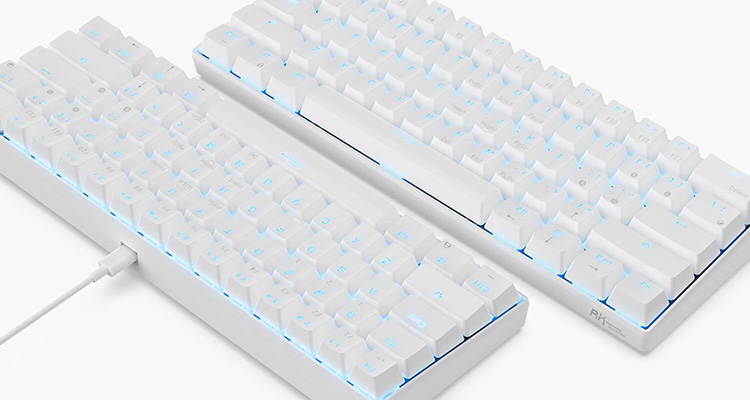 Being on the exact opposite side of the price spectrum to the aforementioned HHKB, Royal Kludge is the ultimate budget brand for tight budget constraints. If you've seen or heard of "OEM 60% boards", you hold that standard to the Royal Kludge RK61. The famous 100Thieves x Higround and PewDiePie keyboards are both pretty expensive boards, especially if you've come across RK boards in the past, with how similar they are from the inside out.
Top Recommended Keyboard: Royal Kludge RK61
IQUNIX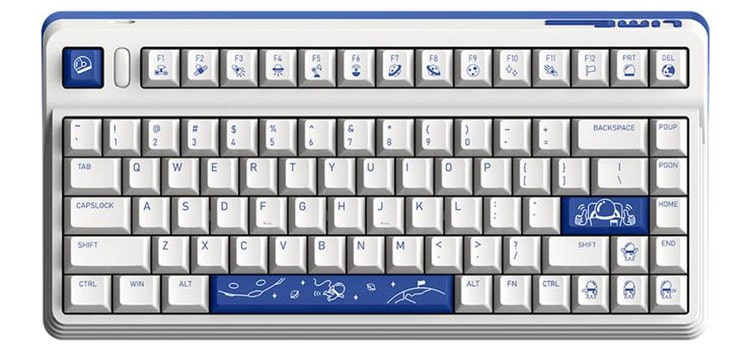 One brand that has been making a name for itself over the past couple of years is IQUNIX. The brand started off with full-sized premium mechanical keyboards that utilized Cherry MX switches. However, they have expanded into smaller form factor keyboards, such as 75%, TKL, and 65% keyboards. They have also become well-known for listening and addressing the needs of consumers.
The L80 Cosmic Traveler is currently their most famous keyboard. Its fame stems from the fact that it has been made to offer a solid typing experience from the get-go. In addition, its stunning looks can easily fool enthusiasts into thinking that it is a full-blown custom keyboard.
Top Recommended Keyboard: IQUNIX L80 Cosmic Traveler
KBDFans

I will have to admit, adding KBDFans to this list is kind of cheating. But you do have to remember – not only are they a massive store for barebones boards, parts, or kits, but they also manufacture them, making them eligible for inclusion in this list. KBDFans' modding services may also be added when buying their fully assembled keyboards. This gives KBDFans a large edge over other pre-built brands because when your keyboard arrives, it is guaranteed to have the full custom treatment.
Top Recommended Keyboard: Tofu 65