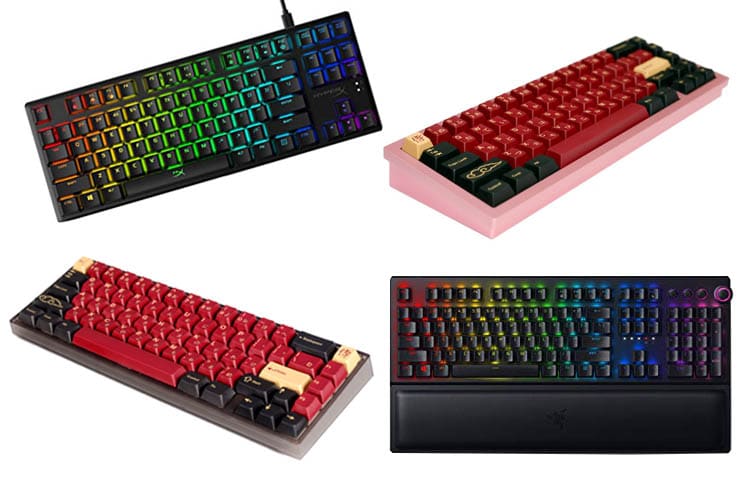 Buying mechanical keyboards has never been so complicated. There are so many options to choose from with how competitive brands are and the increasing popularity of the mechanical keyboard hobby. 
Consumers who wish to have an already great board on the get-go should opt for pre-built mechanical keyboards. However, users who want to tinker and personalize their typing experience should go for a custom mechanical keyboard. There are also pre-built customs for those who want a custom experience but without all the hassle.
In this article, we will be discussing the basics of mechanical keyboards. We'll be going through all three types and discussing their pros and cons. And by the end of our discussion, consumers should have a clear understanding of these topics and have a more informed purchase decision. 
Pre-Built Mechanical Keyboard
When referring to mechanical keyboards,  most consumers are familiar with pre-built keyboards. As its name suggests, pre-built keyboards already come preassembled from the factory. Once you take them out of the box, you just plug them in, and you're good to go. 
All the mainstream gaming keyboard brands, including Razer and Logitech G, belong in this category. And for a very long time, pre-built keyboards were the only options that were directly available to consumers. However, in today's market, many smaller brands are offering custom keyboards that provide more customizable options to consumers. 
Despite all the flack that pre-built keyboards get from the custom keyboard community, these keyboards aren't actually that bad. In fact, these are the keyboards that most professional gamers rely on. Their durability, reliability, and functionality have already been proven countless times in various world championships. 
In addition, pre-built keyboards have lots of perks. Most gaming mechanical keyboards from mainstream brands feature refined software and compatibility with other peripherals under the same brand. Some high-end units even feature low latency wireless keyboards that are simply not possible with most custom keyboard builds. 
Some brands, especially those who love taking risks, introduce tons of features that may or may not be valuable to the consumer. Some have knobs, LCD screens, and lots of crazy stuff, and they may just be gimmicks. However, they will certainly appeal to a specific group of people. 
And best of all, pre-built keyboards are readily available and can be acquired via most retail stores or online stores. Consumers do not need to participate in extremely long group buys and waiting queues. 
Of course, pre-built keyboards also have many downsides in today's market. Most of them lack in-depth customizability and can't even be disassembled without voiding the warranty. Aside from swapping out the keycaps and the cable, there isn't much that the end-user can do. 
Also, most pre-built gaming keyboards are not offered in smaller sizes. 60%, 65%, 75%, and many small form factor keyboards are not typically seen on gaming keyboards outside of a few brands. 
And lastly, most keyboard brands are charging for a premium despite offering lower quality parts such as a plastic chassis. For instance, at the $200 price point, you can get so many better options both in the custom and pre-built custom market. 
But at the end of the day, when you weigh the pros and cons of pre-built keyboards, they still offer a good deal. There is market demand for off-the-shelf solutions since most keyboards users do not want to tinker with the custom building process. Pre-built options satisfy customers who want great-looking and sounding keyboards on the get-go. 
Pros of Pre-Built Keyboards
Availability

Reliability

Diversity (In terms of Brands)

Well-Refined Software

Low Latency Wireless Options 
Cons of Pre-Built Keyboards
Lack of Customizability 

Lack of Diversity (In terms of form factors)

Most high-end offerings offer subpar value 
Custom Mechanical Keyboard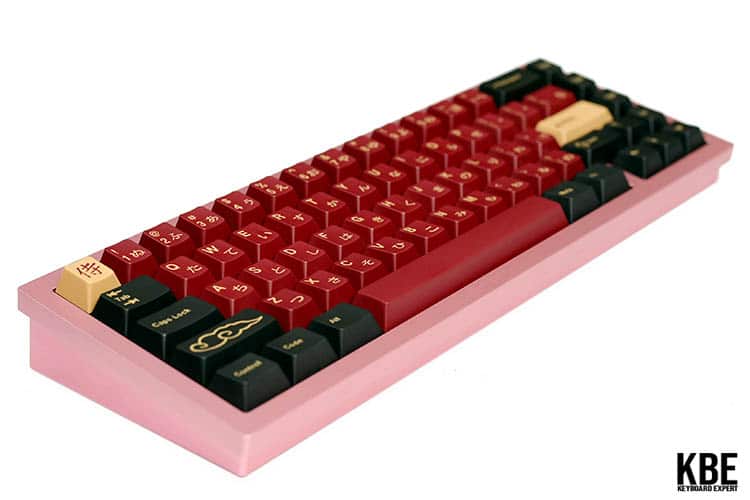 The mechanical keyboard type that has quickly risen in popularity over the past couple of years is the custom keyboard. As its name suggests, the main selling point of these types of keyboards is their customizability. The end-users can customize almost everything from the case material to the key switches. 
However, unlike prebuilt keyboards, aesthetics aren't the only thing you can customize. Users can fine-tune the typing experience and the sound of the keyboard to fit the user's needs. 
Custom keyboards can have a stiff or rigid typing experience and a soft typing experience. The typing sounds can sound deep or clacky depending on what switches are used or how they are set up. 
Users can even choose their preferred switch. And we are not just talking about liner, clicky, or tactile switches, and the specific brand and model of the switches can be selected and even modified by the user to fit their tastes. 
And best of all, custom keyboards offer both hot-swap and soldered PCBs. This means that users can either change their switches on the fly or choose to solder their switches for a more secure fit. 
Also, mos mechanical keyboard kits offer high-end materials such as aluminum cases and brass weights. When you add up all of these elements, custom keyboards can potentially feel way more premium than the most expensive pre-built keyboard you can find. The end result of most custom keyboard builds cannot be rivaled by any pre-built keyboard in the market.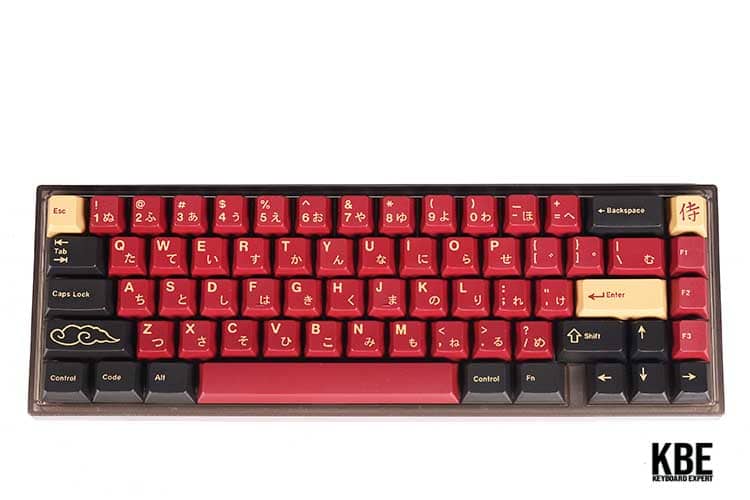 With that said, there are plenty of downsides to custom keyboards. The three major ones are the price, availability, and time-consuming process of building a custom keyboard. 
Most mechanical keyboard kits offer premium options. These include an aluminum or polycarbonate (PC) case, brass weights, brass/aluminum plate, and many more. And the reason why these are mostly not seen on pre-built keyboards is that they are not cheap. 
And since the manufacturers of these keyboards aren't as big as Razer or Logitech G, they will be charging the consumer more money. Also, these companies will lack the production capacity to meet the demand for their keyboards.
As a result, most vendors and manufacturers opt for the group buy model. This is pretty much a pre-order period where you have to wait several months or even an entire year before your custom keyboard kit arrives. And worst of all, once the group buy is finished, there is practically no way to get these keyboards brand new. 
The only way to get these keyboard kits is via the aftermarket in places such as the Mech Market SubReddit. However, prices on various high-end custom keyboards will feature inflated prices. Expect an additional 20 to 50% price bump. 
To give you some context on how expensive custom keyboard kits are, most mid-range to high-end ones can go for $200 to $500. But once they reach the aftermarket, prices can easily go from $300 to $2000. 
But again, when the pros of custom keyboards outweigh the cons. If you have a higher budget and wish to go to the next level, custom keyboards will help you get one step closer to the end game. 
Pros of Custom Keyboards
Unrivaled Typing Experience 

Customizability 

Premium Parts 

Lots of form factors and models to choose from 
Cons of Custom Keyboards
High Price

Availability 

Time-consuming process 
Pre-Built Custom Mechanical Keyboard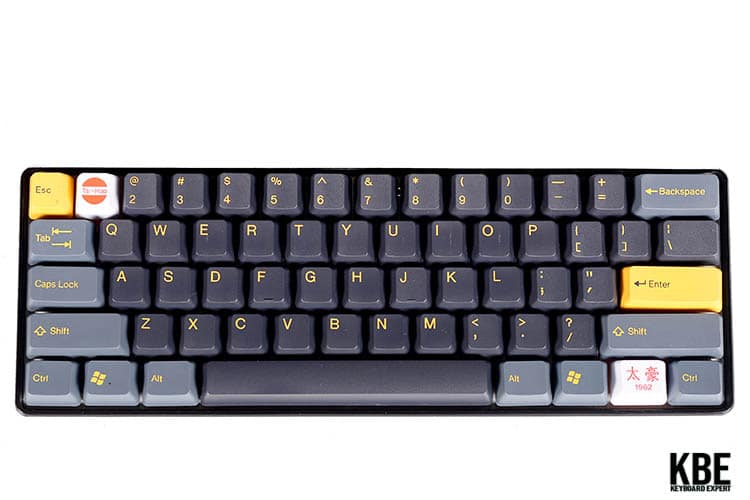 Custom keyboards are excellent, especially when considering how premium and personalized the final product can be. However, the prices, the long waiting time, and the scarcity of custom kits can easily scare off many potential buyers. But the good news is that there is a good middle ground between pre-built keyboards and custom keyboards. 
There isn't an official name for these keyboards. However, most consumers refer to these as Pre-Built Customs. They are technically pre-built keyboards but offer many options that you can find on custom keyboards. 
Some of these premium features that aren't found on pre-built keyboards include hot-swap PCBs and customizable cases and plates. Like with custom kits, most pre-built customs offer hot-swap PCBs that let consumers change their switches without desoldering. 
In addition, more premium case materials such as aluminum can be compatible with these types of keyboards. Users can also swap out plates to customize the typing experience. 
With that said, pre-built customs still come with their fair share of limitations. Most of these kits only offer limited plate mounting options, and most are only available in tray mount, which is less premium compared to top mount and gasket mount. 
Also, aftermarket cases will mostly be proprietary to that specific keyboard. You can't just buy any aluminum case and expect it to fit in your pre-built custom. 
And lastly, the performance ceiling will still be lower than custom keyboards. They can still feel great with some mods. However, they can still potentially have issues, such as case ping and a hollow sound. 
Nevertheless, they are the next best thing to custom keyboards since they are just as widely available as pre-built keyboards. These keyboards are best for consumers who wish to do some tinkering but cannot fully commit to custom keyboards. 
Pros of Pre-Built Custom Keyboards
More available compared to custom keyboards 

Premium Parts 

Lots of form factors and models to choose from 
Cons of Pre-Built Custom Keyboards
Less customizability compared to custom keyboards 

Lower performance ceiling 
Which Type of Keyboard To Buy?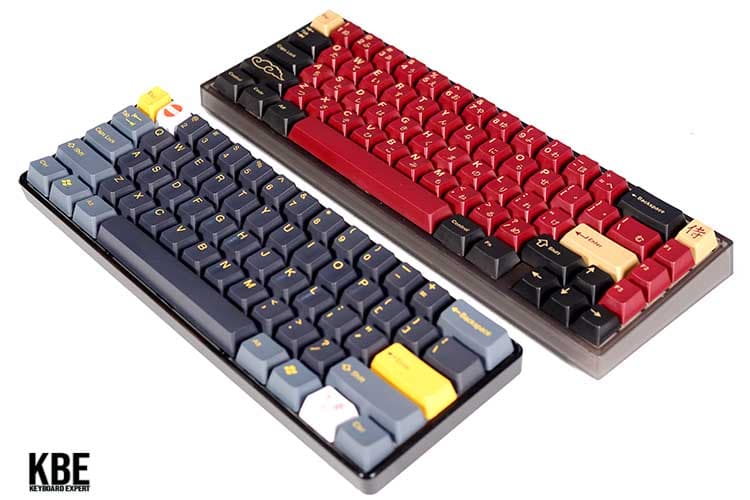 All three of these keyboard types have their pros and cons. The best one to buy will ultimately depend on the user's needs. 
For those who prioritize having the highest performance, the most refined software, and the best wireless options and also cannot be bothered to do some in-depth tinkering, pre-built keyboards are the best choice. And those who wish to tinker around and customize their keyboards can also withstand the incredibly challenging process of acquiring a custom keyboard.
And lastly, for those who wish to try out the custom keyboard experience but cannot commit due to the high prices and availability issues, pre-built customs are for you. 

The KBE team is dedicated to sharing our knowledge and creating useful resources about computer keyboards. This article was written as a team collaboration, combining our knowledge and years of experience using, building and modding keyboards. Meet the team here.