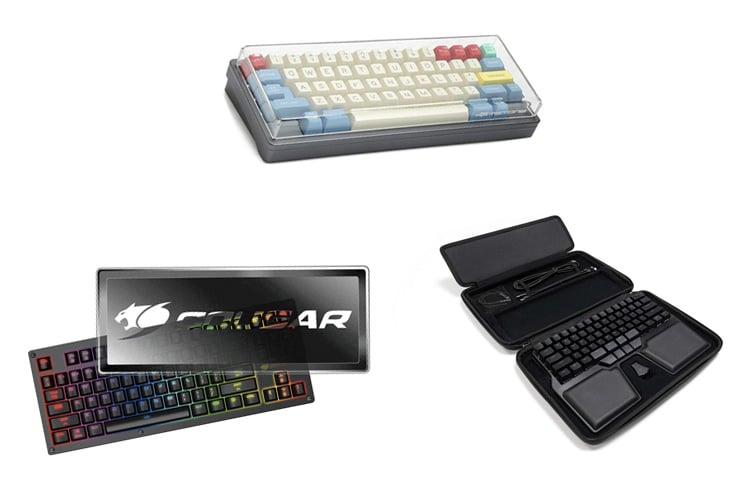 Most keyboard enthusiasts focus more on high-end keycaps, keyboard switches, and keyboard kits. However, most do not realize that they should also invest in tools that can help protect their keyboards. These accessories are vital in keeping custom keyboards in top shape, ensuring that they will be reliable for long-term use.
Keyboard covers are simple tools that are designed to protect keyboards. They are made of different materials and have many design and form factors to choose from. Ultimately, they are an inexpensive purchase that can significantly help prolong the lifespan of your laptop, pre-built/gaming, or custom keyboard.
Keyboard covers are some of the most basic and cost-effective accessories for custom keyboards. They come in many sizes and variations, making them easy to match with your keyboard's aesthetics. In this article, we will discuss the different types of keyboard covers for custom keyboards. And by the end of this article, you should be able to find something that can fit your keyboard setup.
What Are Keyboard Covers?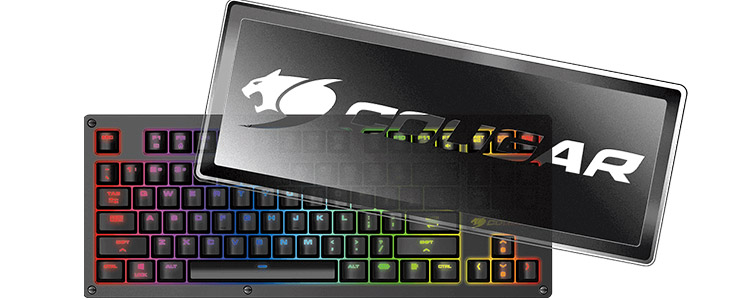 Keyboard covers are pretty straightforward. They are designed to be placed on top of your keyboard to prevent scratches or dust buildup. They are most commonly seen in laptop keyboards. However, they have later been adapted into gaming keyboards and custom keyboards. 
Most keyboard covers come in different materials, including acrylic and silicone. In addition, keyboard covers come in a variety of sizes. Most keyboard covers can accommodate common keyboard sizes, such as full-size, TKL, 75%, and 60/65%. Users of nontraditional size keyboards, such as Arisu layout keyboards and 40% keyboards, can also opt for custom-made keyboard covers.
Keyboard covers can also be seen with pre-built/gaming keyboards. High-end gaming keyboard brands, such as Cougar, manufacture magnetic keyboard covers specifically for their products.
Different Types of Keyboard Covers
Acrylic Keyboard Covers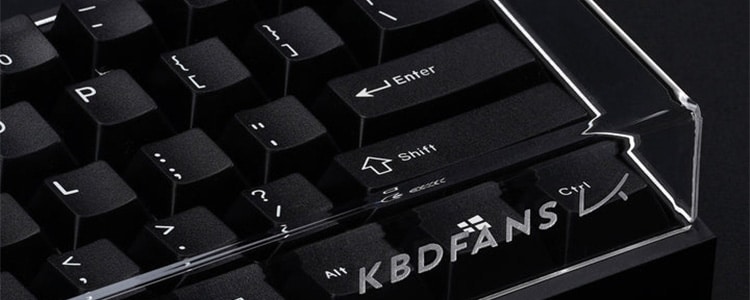 Acrylic keyboard covers are rectangular and are made of a thicker plastic material. Quite frankly, it glorifies the whole aesthetic of your keyboard as it makes it look like a display in an art museum.
This type of keyboard cover is usually used in the custom keyboard community. You can buy them from keyboard manufacturers such as KBDFans' online stores. In terms of their cost, most acrylic keyboard covers are relatively affordable. Of course, the price can go up for custom-made acrylic keyboard covers.
Silicone Keyboard Protectors (For Laptops)
Silicone keyboard covers/protectors are mostly used with laptops, and they are made of a thin silicone sheath and are designed not to scratch the laptop's screen when it is closed. Silicone keyboard covers for laptops are very affordable, and most even come free with laptops.
Benefits of Keyboard Covers
Despite already being affordable, some enthusiasts and consumers may still doubt the benefits of keyboard covers. Some may even think that they are just another gimmick or trend that will go away in the future. However, keyboard covers have already proven to be beneficial for many users. Here are some of the most common benefits that keyboard covers bring. 
Protection from Dust and other Entities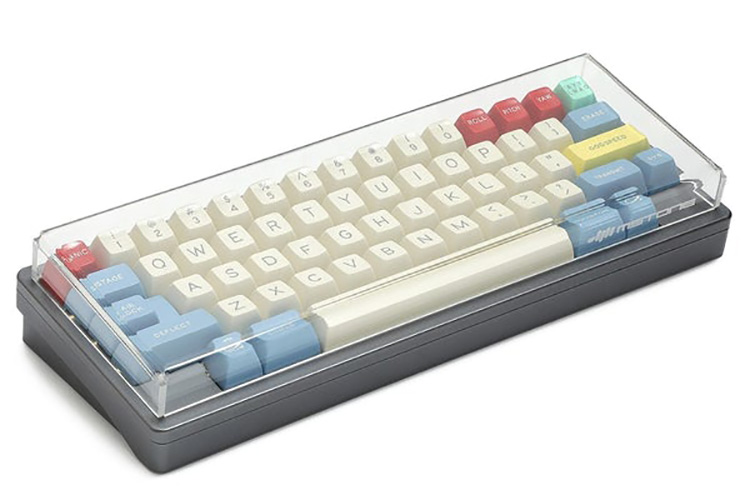 Cleanliness is key, and let's just say that your keyboard might be 20000 times dirtier than your toilet. Fearful and exaggerated as it sounds, many users spend an insurmountable amount of time without realizing the need to clean their keyboards.
Therefore, your keyboard cover comes in handy as it protects it from particles and other entities you don't want to inhabit on your device. You may say that you clean your hands regularly, but a simple itch can carelessly force you to scratch without realizing that you might have transferred the foreign bodies collecting on your keyboard onto your face. 
Protection from Liquid Spills and Splatters
If you're a person who works in front of the desk all day or the type that multitasks lunch and work at the same time due to hectic schedules, then spills and splatters may happen one way or the other.
The spills and splatters may seem minuscule and manageable at best, but without proper intervention, spills and splatters can damage your keyboard. You think the spill or splatter is one thing, but the viscosity of the liquid is also a detrimental factor.
The keyboard cover is a savior that will help avoid the spills seeping through the keys. Just make sure to install these covers whenever the keyboard is not in use. 
Bottom Line: Are Keyboard Covers Worth It?
With how affordable they are, getting a keyboard cover is a no-brainer. They provide basic protection to your keyboard and can potentially save your keyboards from disastrous accidents. Furthermore, they can be easily acquired in almost any online or physical store that sells keyboards and keyboard accessories.
For those who own custom keyboards that do not fit traditional keyboard covers, you will certainly have to get one custom-made. Going through this route will take longer and will cost more than most keyboard covers. But again, the overall cost will be worth it in the long run, especially if you want to use your custom keyboard for as long as possible.
Additional Tools For Keyboard Protection
Keyboard Bag and Case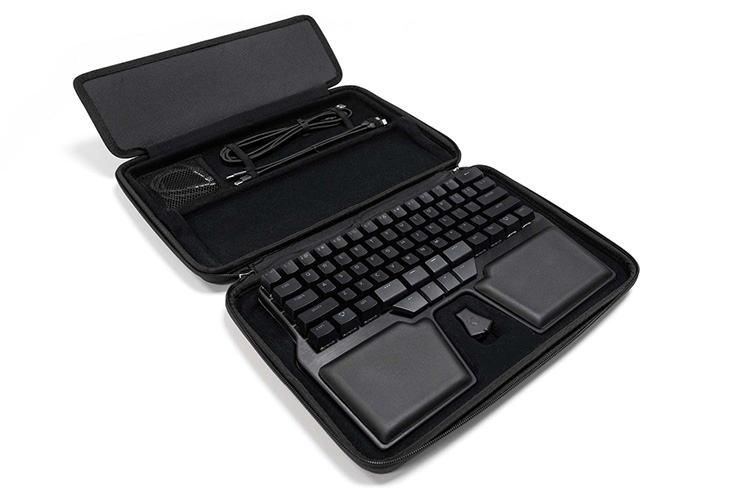 Aside from keyboard covers, some enthusiasts also opt to purchase additional hard cases for their keyboards. Many modern custom keyboards from brands such as KBDFans, Cannonkeys, and Novelkeys tend to come with specialized hard cases. However, users can also purchase third-party hard cases for their keyboards.
Keyboard hard cases serve the same function as keyboard covers. They prevent dust buildup and give the keyboard additional protection from accidental drops or liquid spills. And, of course, they allow the user to transport their keyboards easily.
With that said, most enthusiasts do not use hard cases with their daily driver keyboards. Setting up and dismantling their keyboard setup every time they want to store their keyboards has proven to be a hassle. For a more permanent solution, keyboard covers are still the way to go.