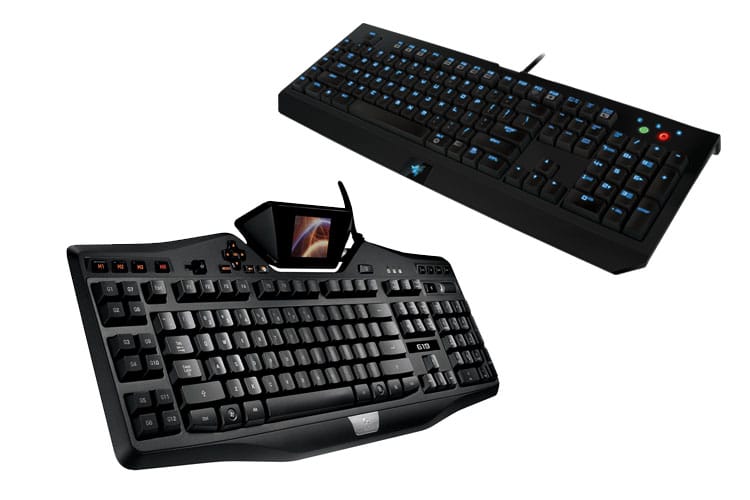 Gaming keyboards have a relatively short but interesting history. Throughout the years, there have been many iterations of the gaming keyboard. Some were very innovative, while other keyboard models were forgettable.
In the past two decades, we have seen various gaming keyboard designs. Some were meant for more casual gamers, while others were designed for professional gamers. With how wildly different keyboard designs were back then, it is certainly fun to look back at these innovations while we anticipate the next generation of keyboards to come.  
In this article, we will be going through the key history of gaming keyboards and the milestones in the industry. We'll also discuss the most important gaming keyboard models that have helped the industry move forward.
Gaming Keyboard and Trends in the 2000s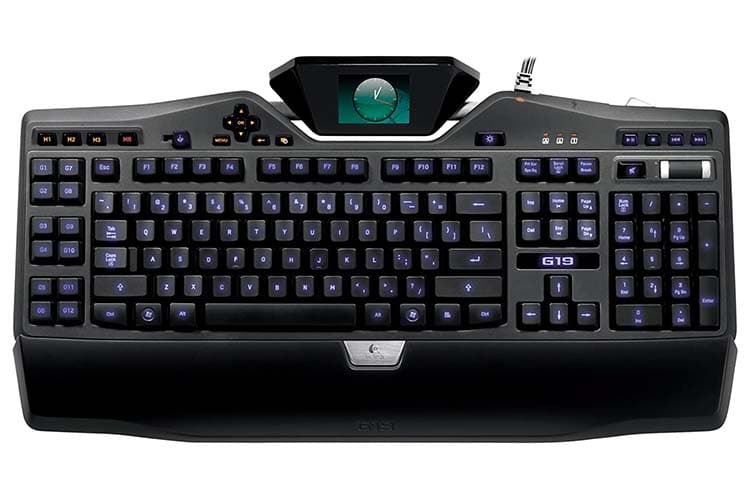 There have been several achievements and numerous failures in the evolution of computer hardware. Gaming keyboards are no exception, despite their diminutive size in the great scheme of things. The one in front of you is most likely the result of a slew of tests, prototypes, triumphs, and heartbreaks.
There are a few keyboards, in particular, that merit special consideration since they are truly exceptional. They're the ones who not only lifted the bar but also blazed new trails and dared to go where no one had gone before. In this post, we've selected our all-time favorites.
Logitech G19 (2009)
In 2009, if you had a Logitech G19, everyone knew. It has everything a gamer could want, including two powered USB passthrough connections, 12 macro keys, dedicated media controls, and RGB backlights. Few keyboards, modern or not, can compete with the G19's feature set.
The Logitech G19 has one additional feature that is unique to it: it is one of the only two full-sized keyboards with a colored LCD screen powered by USB. The screen made the G19 an instant icon upon release, in addition to feeding in-game stats.
The LCD panel on the G19's objective utility was debatable. Some people adored it, while others despised it. In any case, the G19 was a fascinating topic at the time. 
Other manufacturers rapidly followed suit, releasing identical devices. Many competitors emerged, but none could match the Logitech G19's visual impact.
Razer BlackWidow (2010)
The Razer DeathAdder gaming mouse and the Razer BlackWidow gaming keyboard are responsible for Razer's success. For lack of a better description, mechanical keyboards were dull around 2010, and they were advertised mostly for their durability rather than their beauty. If you were looking for one, you'd be confronted with a sea of reliable but unappealing keyboards. This sad pattern lasted until Razer's first BlackWidow shattered the mold.
The Razer BlackWidow was a keyboard with a stack of five macro keys and a provocative design. It was one of the first mechanical keyboards to fully embrace the gaming feel while borrowing some simple elements from existing gaming keyboards, such as the Windows Key function. It was built using Cherry MX Blue switches.
Believe it or not, this restricted feature set was enough to capture players' interest back in 2010. Razer used aggressive marketing to capitalize on the surge of interest, giving the BlackWidow name enough clout to take off.
Since then, the BlackWidow has grown in popularity to become one of the most widely used gaming keyboards ever. Its heritage and legacy are still closely intertwined in its design, despite multiple substantial alterations over the last seven years.
Cooler Master QuickFire Rapid (2012)
The original Cooler Master QuickFire Rapid keyboard may win an award for having the most tattoos. On the front plate alone, there were three emblems sprayed. Though unattractive, its design does not detract from its importance as one of the most essential keyboards ever created. 
The story started in 2012 when mechanical switches quickly gained traction in the keyboard market. Mechanical switches were becoming more popular among gamers, and they were willing to pay a premium for them. Most mechanical gaming keyboards were priced at above $100 because they were a relatively new breed of performance gaming hardware.
If you didn't have enough money, you'd have to make do with rubber domes. The lack of good, affordable mechanical keyboards created a void at the low end.
The Cooler Master QuickFire Rapid was one of the first to fill the void. The QuickFire Rapid did the polar opposite of most other keyboards by growing more sophisticated. To save money, every feature on this little board was reduced, even the number pad.
The board received mixed reviews due to the limited number of keys. However, for $60, Cherry MX switches were an excellent bargain. Despite being mocked for its appearance, the QuickFire Rapid reigned supreme in popularity for a brief period.
As competition grew, the QuickFire Rapid's popularity declined. Though its luster has faded, it was instrumental in developing the affordable mechanical keyboard market. Take satisfaction in knowing that hidden beneath that unsightly chassis is a legend lost in time if you were (or still are) the owner of one.
Das Keyboard 4 Ultimate (2014)
The Das Keyboard 4 Ultimate epitomizes what a mechanical keyboard should be. Despite being nearly four years old, it hasn't lost any of its appeal.
In 2008, the first mechanical-switch version of the Das keyboard was released. It had a redesigned asymmetrical chassis, which replaced the previous model's clumsy, antiquated look. The "Ultimate" model, which featured blank keycaps, was released alongside the redesigned design. The Das Keyboard gained the distinction required as a platform intended for expert typists thanks to the blank keycaps and a reputation for being seemingly unbreakable.
Following the debut of the Das Keyboard Model S in 2009, the development of a new board came to a halt. The fourth edition was finally launched in 2014, five years after being dormant.
The Das Keyboard 4 Ultimate introduced a slew of new features that improved an already excellent plank: The glossy plastic front cover was replaced with a metal plate, dedicated media controls were added, as well as a reduction in chassis thickness. When utilized with a USB stick, the USB passthrough now points to the front of the board rather than the side, conserving horizontal space.
Even though it only comes with Cherry MX Blue and Brown switches, the Das Keyboard 4 Ultimate continues to attract interest from a wide range of customers. It's a favorite with gamers and typists alike because of its superb performance and appealing personality.
First Mechanical Gaming Keyboard
The Razer BlackWidow is the culmination of years of work by Razer's design and engineering teams on a mechanical keyboard built from the ground up for gamers. The refined mechanical key structure featured in each of the Razer BlackWidow's keys, when combined with a unique key activation point halfway through the complete travel distance, provides higher precision and accuracy than other typical mechanical keyboards.
The Razer BlackWidow's keys also have one of the smallest actuation pressures of any keyboard. The Razer design team adjusted the key actuation force using widely available components while adhering to Razer's stringent quality standards. As a result of the increased key force, gamers can type and click significantly faster than other mechanical keyboards.
Mechanical Switches Designed for Gaming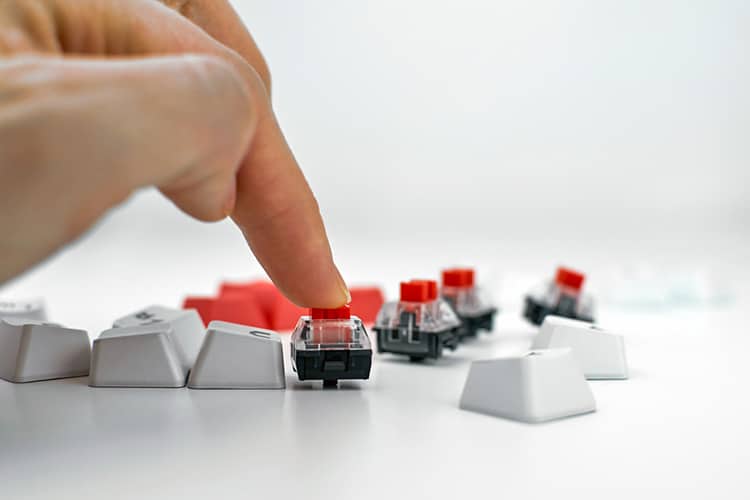 Mechanical switches have always been superior in terms of speed and accuracy, and they were only used for typing until 2010 because they were designed specifically for that purpose. Razer then made the bold choice to integrate mechanical switches in a gaming keyboard, giving birth to the Razer BlackWidow, the world's first gaming mechanical keyboard.
The classic. The Razer Green Mechanical Switch has a tactile bump and unique click sound, as well as optimized actuation and reset points for best-in-class gaming and typing performance.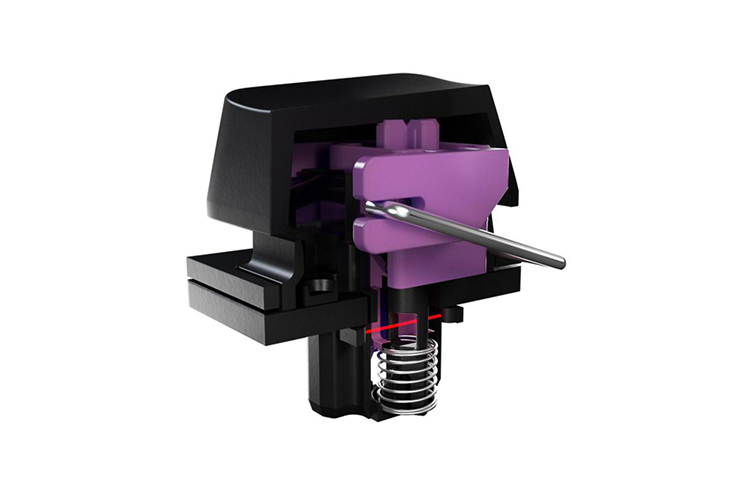 The RazerYellow Mechanical Switch has an ultra-fast actuation of only 1.2mm, allowing you to press keys multiple times as quickly as possible. It's ideal for rapid-fire keypresses and fast-paced gaming.
Silent but lethal. The RazerTM Orange Mechanical Switch is designed for users who prefer a tactile bump and feedback over an audible click. Enjoy the same optimized performance as a RazerTM Green Mechanical Switch with less actuation force while retaining a quiet gaming experience.
Each switch's whole production process, including the blueprint, is within Razer's control. Razer Switches are built and optimized from the bottom up to meet competitive gaming demands. This allows tighter tolerance and quality assurance processes, ensuring that each switch lasts as long as possible. RazerTM Mechanical Switches provide gamers with the assurance they need in the most intense scenarios, with an 80 million keystroke lifespan – intended to last 60 percent longer than other leading switches.
RGB and Other Trends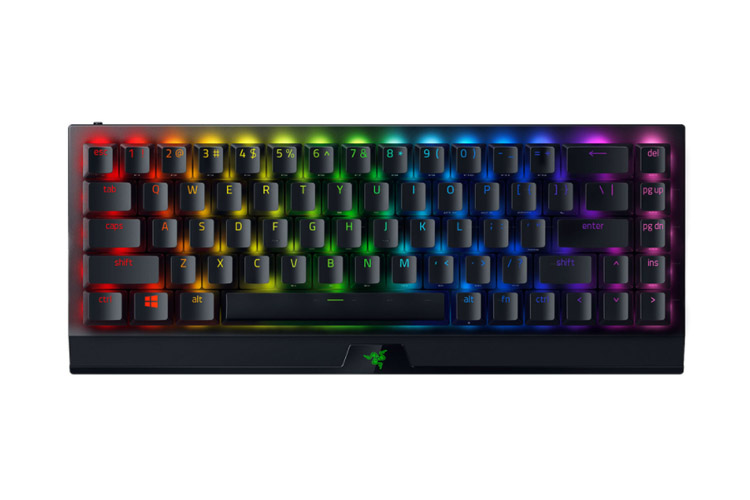 RGB in gaming keyboards is a marvel of modern engineering, combining superior electronics with superfluous gee-whiz. It's a stark reminder of how the keyboard has progressed from a drab brown PC accessory to a sophisticated gaming tool.
RGB keyboards (desktop PC keyboards with multicolor lighting that you can customize to varying degrees) are at the forefront of input-device innovation. They command some of the highest prices in the industry. They are, however, based on some technology that dates back…way back.
Consider a widely used model for explaining the numerical representation of colors. It's known as the "additive primary," and it works by overlapping three beams of light—red, green, and blue, each numbered for intensity along with a slider from 0 to 256—to produce every light combination that humans can see. This gives us a total of 16.8 million colors to choose from.
The color wheel and/or sliders in the software for RGB-capable PC keyboards aimed for games mirror this basic color method. These RGB lit keyboards are different from "single-color" backlit or multicolor-backlit keyboards with a limited color spectrum. Backlighting—LEDs that glow through and surrounding each key in a single hue, usually red, blue, or green—is seen on many high-end PC keyboards. However, adding changeable RGB lighting to a keyboard is far more complicated, as seen by the price.
Gaming Keyboards Today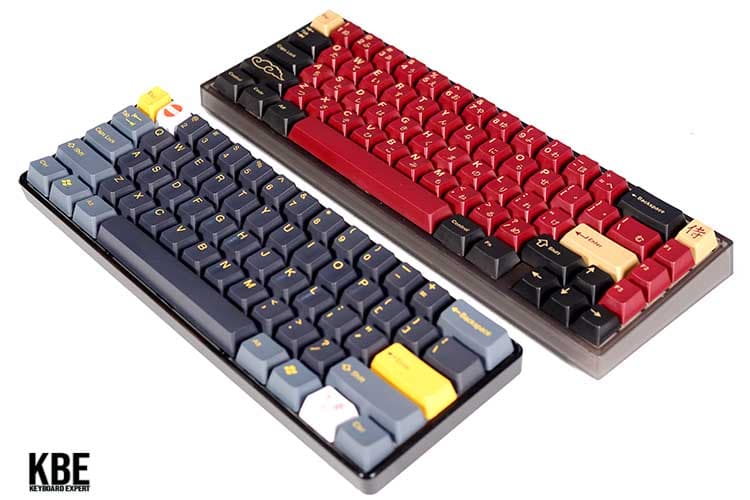 In the past, gaming keyboards focused more on giving maximum performance and the best experience to the user possible. But these days, most gaming keyboards are so advanced that technical limitations no longer limit them. Instead, Gaming peripheral manufacturers and custom keyboard manufacturers are more focused on giving the user more personalization and customization options.
Big brands are no longer trying to compete in terms of technological advancements. Instead, they are trying to compete with who can give the most options to the user and who can give the best typing experience possible.
Several trends, such as RGB, are not as popular these days. Those are keycaps and custom cables that help make each keyboard unique.
Of course, there are still technical innovations such as Analog Keyboards. And with all the untapped potential the gaming keyboards still have, the future is uncertain. And maybe one day, we will see a new type of keyboard that will truly blow our minds.

The KBE team is dedicated to sharing our knowledge and creating useful resources about computer keyboards. This article was written as a team collaboration, combining our knowledge and years of experience using, building and modding keyboards. Meet the team here.