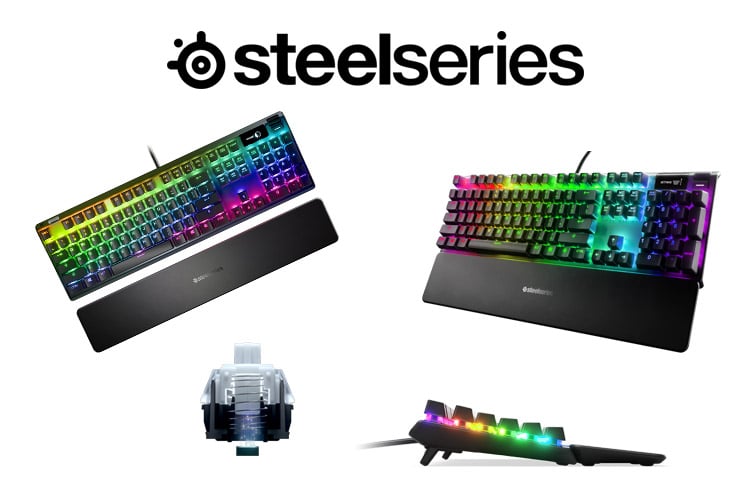 Most gamers and keyboard enthusiasts are already familiar with the various colored keyboard switches. Red is mostly designated for liner switches, brown for tactile switches, and blue for clicky switches. However, in the past couple of years, many keyboard manufacturers have been making strides to develop new switches that improve several aspects of a standard keyboard switch, including its feel and durability.
The OmniPoint switch that comes with SteelSeries' Apex Pro keyboard line-up is a switch that you can configure, per-key, to various actuation points within a reasonably wide range. It is based on the Hall Effect keyboard technology that uses magnets. It promises to bring a more durable and customizable switch to the gaming keyboard market.
In this article, we will be taking a closer look at the SteelSeries Omnipoint switches. We'll look at how they work, the keyboards that support them, and whether or not they are worth considering.
Brief Background Behind Steelseries 

In 2001, Jacob Wolff-Petersen had started a company and named it Soft Trading. However, as time passed, the Soft Trading company began to develop more than computer accessories. Due to this, the company would change its name to the most known name today: SteelSeries.
SteelSeries had grown due to an expanding portfolio and specialties and added partnerships with various other companies within the computer manufacturing lines. As it is now, SteelSeries is a company well-known in the gaming sphere and are famous for a variety of their production lines. These lines include their mice, the Apex headsets, and keyboards.
When the SteelSeries company made the first venture into mechanical keyboards, they had also taken to the Cherry MX Switch, seeing as they had both popularity and a good reputation among the customer base. This allowed SteelSeries to focus on the rest of the keyboard in manufacturing. SteelSeries had stuck with Cherry MX switches even after the patent on the switch design itself had expired and was made public.
However, in recent times SteelSeries had decided to make a point and innovated on keyboard design and released a keyboard that would garner the attention of casual users and enthusiasts alike. A keyboard was made to be customizable so that the user could tweak the actuation force of each key they so pleased—a switch of their very own design.
In 2019, Steelseries had unveiled their new, in-house-made switches. They called it the OmniPoint switch.
The OmniPoint Switch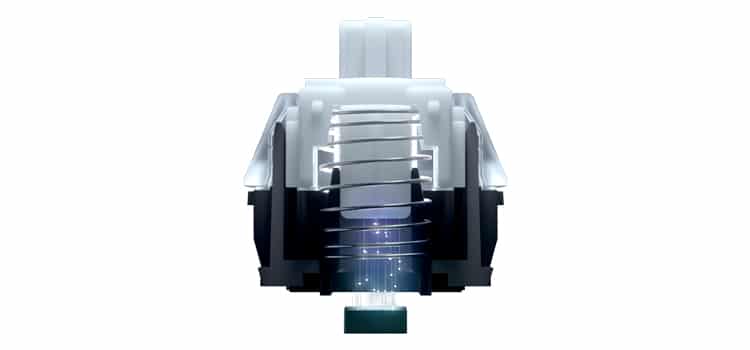 The OmniPoint switch had come about due to the current standard of mechanical switches. That standard being; which switch can be the fastest, easiest to actuate? This, of course, heavily leans on the preferences of a gamer's perspective, who need rapid and sensitive keys for high-speed gaming. 
That said, there is no one size fits all, and many users who do not participate in the gaming sphere often dislike the fast switches due to the near-irritating flaw of hypersensitive switches. Even bumping a key could actuate it, which means a mess of editing for those who type more than game.
And so, enter the OmniPoint switch. The OmniPoint switch's biggest hook is that each key has a customizable actuation point, and you, the user, can tweak any key to whatever sensitivity you need it to. There is no need to compare switches online and read through a dozen articles when you can adjust the OmniPoint switch to anything you need it to do.
The Mechanism Behind the Switches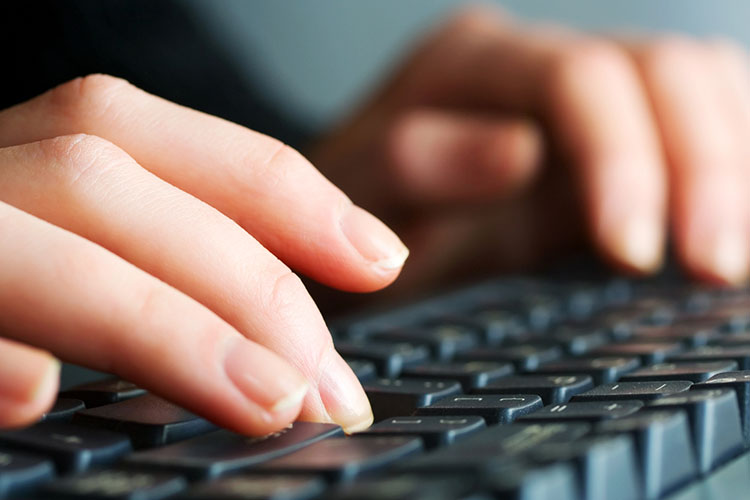 The main difference between the OmniPoint and other switches is that there's no contact made within the switch at any point in time. This is due to the way the switch itself is made. Omni point switches have a magnet at the bottom another magnet at the stem, and when pressed, there is a magnetic flux made for the press to be registered by the computer.
This magnetic flux is known as the Hall effect, and despite everything, Steelseries did not, in fact, invent the technology. In terms of using it in keyboard manufacturing, others had used it first: the Wooting One and Two keyboards made with Flaretech optical switches.
With the SteelSeries OmniPoint switches, you can configure each key to your preference instead of having a set actuation point across the keyboard. That configuration is measured between 0.4 to 3.6 millimeters, allowing for a great range between whatever typing speed or feel you would like.
Compatibility with Hot-swappable Keyboards
One of the main appeals of mechanical keyboards is that the switches are swappable. They're called hot-swappable when they can be swapped even while in function. It aids in a mechanical keyboard's longevity and customizability. So, are the OmniPoint switches hot-swappable?
Short answer: not really. The OmniPoint switch, and other switches made with the Hall Effect, are usually sold with their own complete keyboard set instead of sold individually. It is feasible, of course, to remove the switches from their out-of-box keyboard bodies, but it's not quite advisable to do so.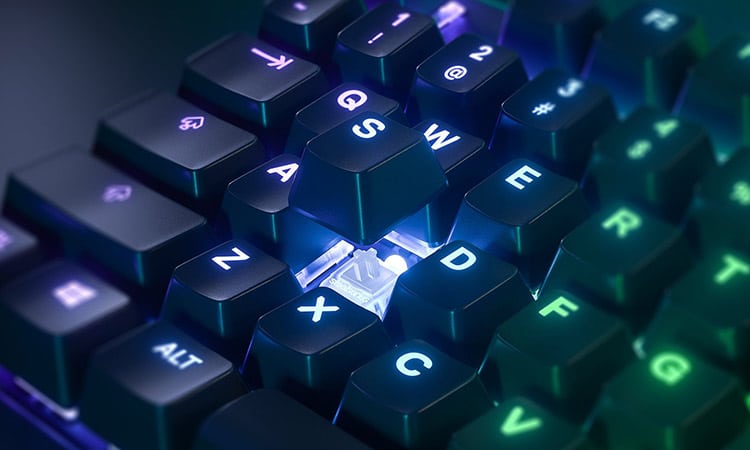 Compatibility with Custom Keycaps Sets
At first blush, it does seem like the OmniPoint switch has a similar make and build as the Cherry MX switches. However, as we've discussed above, this isn't the case. But what about the top part? And why would the top part be important? Indeed the switch itself is all that matters.
The top part matters because this is where custom keycaps are placed. Would it be possible if a user wants to make their own or get a new set of keycaps for their OmniPoint switches? They do look like Cherry MX stems.
Simply put, yes, mostly. Custom keycaps do fit on the OmniPoint switches, and most custom caps on the market should fit. However, there's a catch: the OmniPoint switches are slightly thicker than actual Cherry MX stems. This means that thicker walled keycaps will be stuck when pressed. Therefore, buy your custom caps, but make sure it doesn't have thick walls.
The Steelseries Apex Pro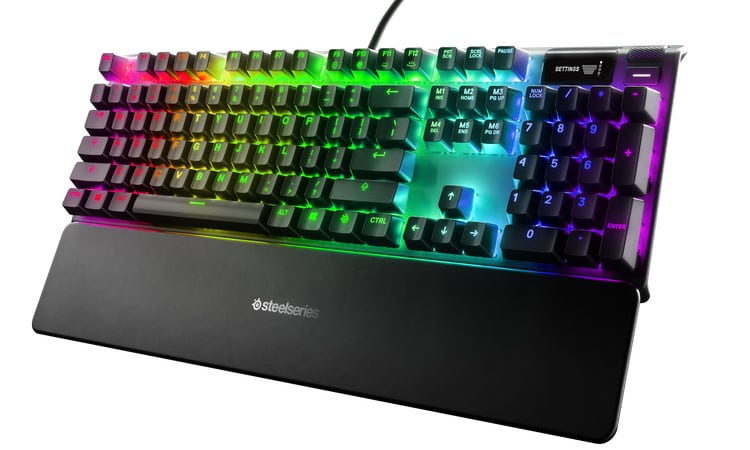 When the OmniPoint switch was introduced, they weren't unveiled as individual switches, and instead, they came with SteelSeries' innovation on keyboard switch technology. The Apex Pro, and the Apex Pro TKL, had been marketed alongside the traditional red, blue, and brown switches in the older lines.
The keyboard sported per-key RGB backlighting, made of aircraft-grade aluminum and a removable wrist-rest attached to the device via magnetic force. A small screen to the far right, alongside a scroll wheel, allows users to go through various keyboard settings.
As customization is one of the biggest draws of the OmniPoint switch, the keyboard software allows the user to switch between up to 5 different templates. This means that a person can switch between hyper-sensitive keys to keys that must be fully depressed to be registered.
Are Keyboards with OmniPoint Switches Worth Buying?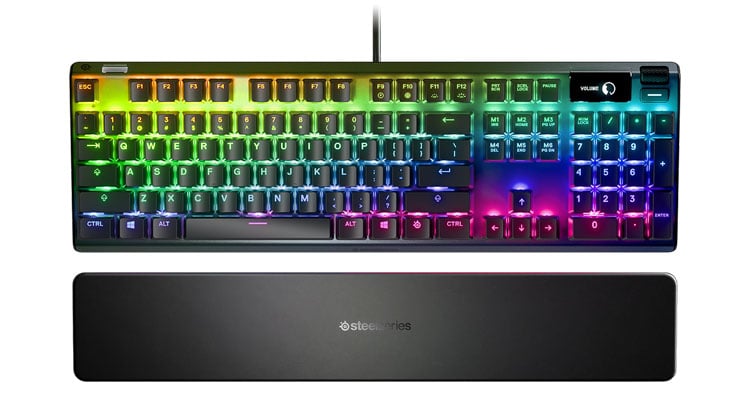 After a read-through of everything above, it's not hard to think that the OmniPoint switch and Apex Pro lineup of the best keyboards out there, especially since you can constantly adjust the actuation points whenever you don't like something. And that's undoubtedly a popular take on the product. There's not much drawback in terms of features. If anything, the Apex Pro has more features than even the usual enthusiast may need.
As with any high-end computer peripheral, the real con is the price. Premium products come at premium prices, and so the Apex Pro comes up to nearly 10k at the Philippines' online stores. To those who don't have the budget for such, there's nothing wrong with going for the other, more standard switches and sticking to your budget. The Apex Pro and OmniPoint switches can only get better from here. After all, developers can iterate on the product and improve the design as time passes.