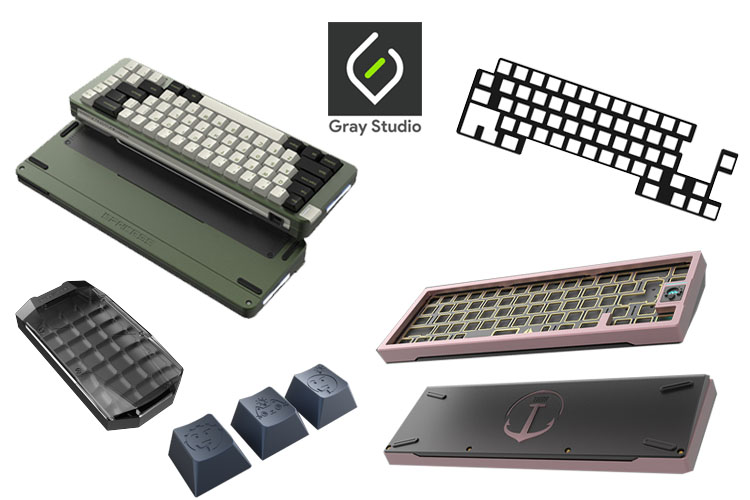 Throughout the years, there have been many brands that have tried to achieve the status of "endgame keyboard". However, the brand that has come the closest to achieving this status in the custom keyboard community is Graystudio. This brand is best known for creating the Space65 Custom Keyboard that has won the hearts of both keyboard enthusiasts and casual viewers.
Graystudio is one of the most successful custom keyboard makers in the keyboard hobby. They are best known for creating the Space65, Space80, and Think 6.5 keyboards. Their unique futuristic designs and attention to typing feel have helped make their keyboard truly endgame-worthy. 
Here, we will look further into Graystudio as a keyboard manufacturer and how they fare with the competition. As always, this review will serve as your guide as to whether you should consider buying a keyboard from them or if it is worth your hard-earned money. 
More About the Brand

Graystudio is a young eastern brand that hails from Guangzhou, China, slowly garnered popularity through their earlier versions of the Think and Space keyboards. These keyboards have swept the community off their feet through their premium designs and limited versions in the hands of top-of-the-line craftsmanship that any enthusiast would want to take hold of. 
What makes Graystudio one of the best in keyboard making is not simply because they make great custom kits but also how they support enthusiasts in the world of keyboard lovers they are trying to build. The brand knows what they are doing. Not only do they offer keyboards, but they also offer accessories and other materials that you may need in building any of their kits. 
Keyboard Lineup
Before anything else, you should know that Graystudio is a highly sought brand, especially by keyboard enthusiasts that can afford to buy from them. Should you be interested in getting the Space65, Space80, or Think6.5 keyboard, do not miss any group buys hosted by Graystudio, as such an opportunity may not be available again. Should you be unfortunate in not being able to participate in any group buy, try waiting for B-stock runs on their website. 
We now proceed to look further into their two most popular product lines, the Think6.5 and the Space keyboards. Both are custom keyboard kits that do not come with switches and keycaps.  
Space65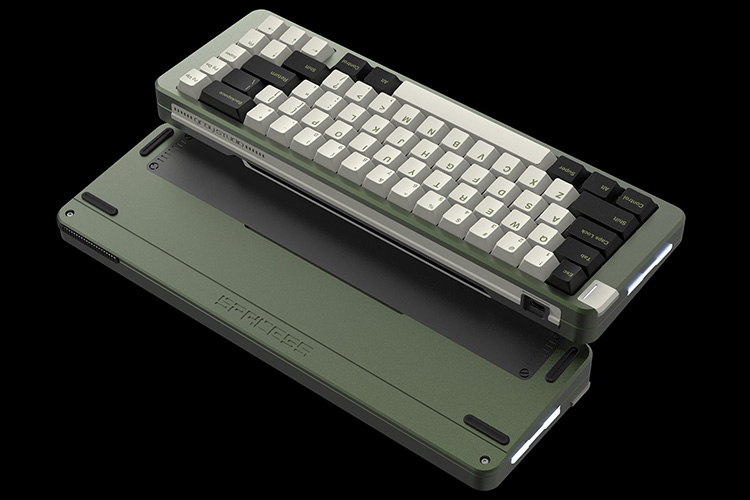 Space65 Highlights
65% Form Factor Custom Keyboard Kit

Variety of Different Colors Including Limited Edition Schrodinger (Random) Finishes

Top Mount Design (Space65 R1 and R2 Cybervoyager)

Gasket Mount Design (Space65 R3)

Choice between Aluminum and FR4 Plate

Side LED Diffusers

QMK and VIA Compatible

Electrostatic Discharge Protected (ESD) Protected case. 
The Space65 is Graystudio's most popular offering. It was one of the first keyboards that truly take keyboard designs to the next level. The Space65 R2 Cybervoyager went viral upon its release through various social media platforms. This singlehandedly skyrocketed Graystudio's popularity and instantly made them one of the most respectable custom keyboard manufacturers. 
In terms of specifications, Graystudio has modified the Space65 through each iteration. The R1 and R2 Cybervoyager sports a top mount design while the upcoming R3 will be featuring a gasket mount design.
However, the design language of the Space65 is consistent. It sports a spacecraft-inspired design with a flat body and a single LED found on the left side. The R2 Cybervoyager, its most popular iteration, supports a brass weight as well as a magnetic badge.
Recently, the brand finally introduced its third version, known as the Space65 R3 to meet the high demands of enthusiasts. This release is also quite historic as only a few brands are able to be the subject of high admiration and praise by the community – so much that they are being highly demanded to release another version of its keyboard and make it available. Additionally, this is also deemed as a solution by the community to prevent others from flipping the prices of the Space65 R1 and R2 versions. 
The Space65 R3 now finally features Gasket mounting and a screwless design which contributes to its seamless and sleek design. Other than that, Graystudio opted to preserve the futuristic design of its previous versions and finally add a daughter board to its interiors. 
Overall, despite the many competitors that have challenged Graystudio, the Space65 is still considered to be one of the most important custom keyboards. It showed that there are infinite possibilities when it comes to keyboard designs and keyboard designers should keep on pushing the possibilities of premium keyboards.
Space80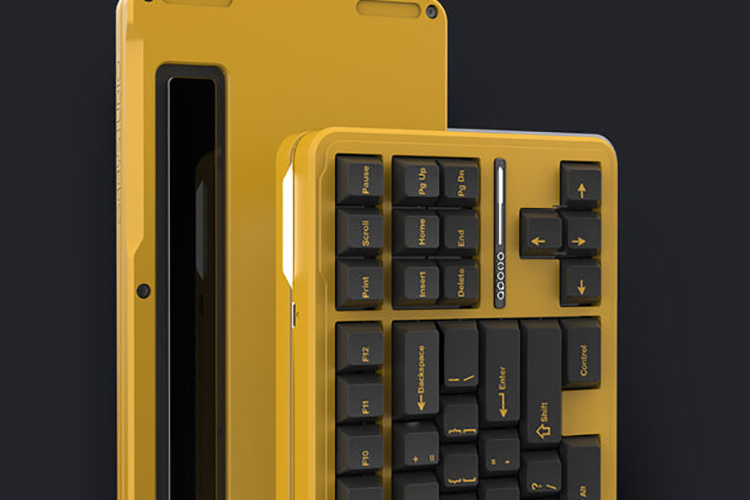 Space80 Highlights 
TKL Form factor Custom Kit

Left and Right Removable badges

Gasket-mounted

Two (2) include plates in the package (FR4 and Polycarbonate Plate

PVD weight included

Vibration and Reduction Pads, included

Anodized or Electrophoresis Aluminum Body depending on your choice

Different badge, case, and weight colors to choose and match from
If you wanted a bigger Space65 that is gasket-mounted, your only option is to go with the Space80. Not only does Space80 have better pre-purchase customizations, but you are also given a better package as well, given that they include two (2) plates that you can try to find the typing sound that better suits your preference. 
The Space80 is also given the same identical futuristic look as the Space65. However, in terms of popularity, the latter remains to be more popular given that it is smaller and thus, more convenient and portable. At the time of writing this article, the Space80 group buy has not yet been fulfilled so we do not have in-depth thoughts and feedback from buyers. 
Think6.5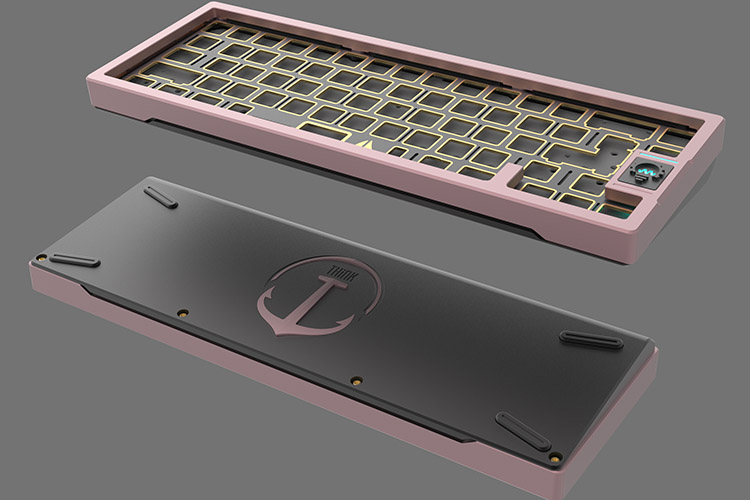 Think6.5 Highlights
65% Custom kit

Top-mounted (V1); Gasket-mounted (V2)

FR4 Plate included

Vibration and Reduction Pads, included

Weight, included (Additional aluminum or brass weight available for separate purchase)

Choice of ALuminum or Frosted PolyCarbonate case

RGB Underglow

Different colors to choose from

QMK and VIA Compatible
The Think 6.5 series is considered to be the brother of the Space65 series. It isn't quite as successful or as iconic as the Space65 but is still one of the most sought out keyboards in the keyboard community.
What separates the Think 6.5 series and the Space65 series is its design. The Think 6.5 has a more traditional custom keyboard look. However, it still retains many of Graystudio's design elements such as the inclusion of unique-looking weights and badges.
The Think 6.5 series also prioritizes typing experience which is evident with its complex gasket mounting structure. Also, unlike the Space65, the Think 6.5 keyboards are offered in both an aluminum case and a polycarbonate (PC) case.
Also, the Think 6.5 comes in two versions: the Think 6.5 and Think 6.5 V2. These two revisions are completely different from each other both on the inside and the outside. Graystudio revised the gasket mount structure of the Think 6.5 V2 to correct and improve some of the issues found in the first revision.
Why Buy Graystudio Keyboards?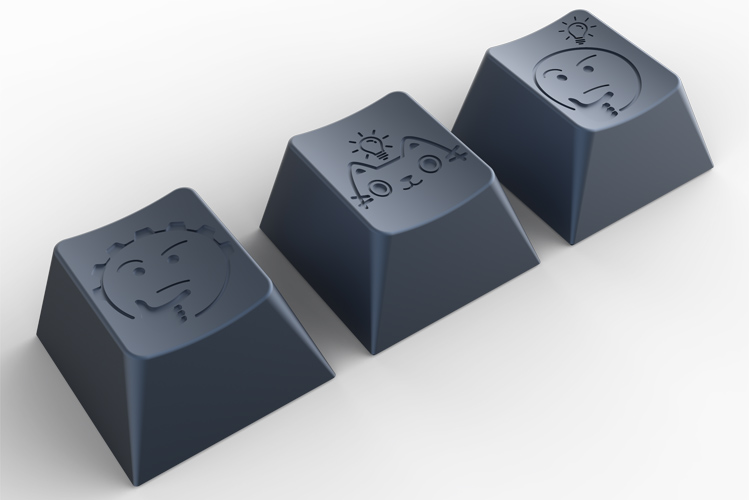 There is simply no other custom keyboard brand that manages to match the appeal of Graystudio's keyboards. Graystudio's design language is so unique that it is impossible to get a lower-priced alternative. Unlike other keyboards, you simply cannot achieve the same look and feel without purchasing a Graystudio custom keyboard.
To prove our point, readers can simply head to the mech market subreddit to check the prices of the Space65 and Think 6.5 keyboards. Aftermarket Graystudio keyboards cost around twice or thrice their original asking price. Yet they are still being bought by other enthusiasts which simply shows how popular Graystudio is in the custom keyboard hobby.
On top of that, the brand does not compromise on the typing feel of their keyboards. Many custom keyboard brands spend too much time and attention on the aesthetics of their keyboard but fail to bring a satisfying typing experience. But as seen with the countless sound tests posted by users, Graystudio's keyboards are just as good on the outside as they are on the inside.
In addition, Graystudio is a brand that always pushes themselves. They could have settled with their current designs since they sell well and they already have a huge following. However, they keep on refining their designs through community feedback to bring the best possible product. This kind of dedication is what draws many keyboard enthusiasts to keep on supporting the brand.
Why Look for Alternatives?
Earlier, we have mentioned that there are no real alternatives to Graystudio keyboards such as the Space65. But unfortunately, most of our readers will be forced to look for alternatives due to the reasons listed below. 
Limited Availability & Expensive Pricing
Unfortunately for all of us, Graystudio keyboards are produced limitedly and are only majorly available through group buys hosted by the brand. Additionally, fulfilling orders for their keyboards is also a significant issue to be raised, as it usually takes the brand a significant amount of time to deliver your order to your doorstep. Previous Graystudio group buys have taken at least five months. 
Should you not be allowed to own one of their keyboards despite being financially ready, you will need to shell out additional funds and delve into second-hand markets as, more often than not, they sell such limited items at a much higher price. 
Lack of Wireless Features
It is relatively common for high-end custom mechanical keyboards to lack wireless features. And unfortunately, this is also the case for Graystudio. The brand has experimented with bringing Bluetooth functionality to the Space65 R2 Cybervoyager. But outside of that, their other models do not have wireless features. 
Of course, this situation can easily change in the future given the popularity of wireless features. But at the time of writing this article, Graystudio's keyboard have limited to no wireless features. 
Which Graystudio Keyboard To Buy?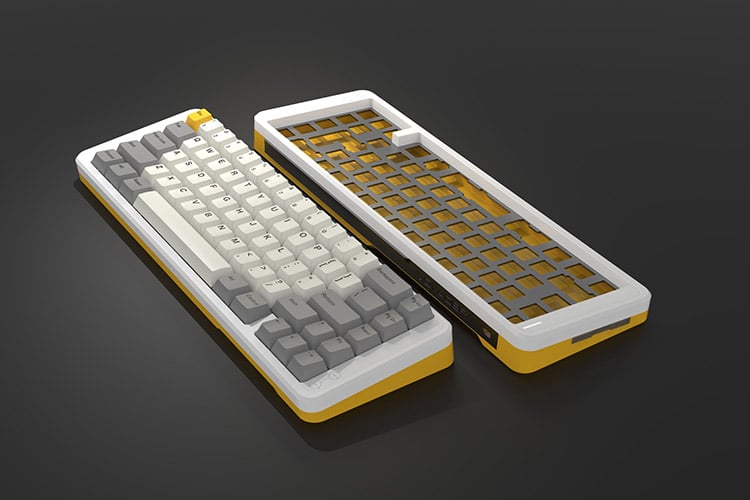 For those who have the patience to join or wait for Graystudio's keyboards to be in stock, we highly recommend going for the Space65. The Space65 is the brand's most successful and most sought out product. It looks great and there are a ton of color options to choose from. Plus, with the Schrodinger options, the Space65 is easily a collector's item worth its inflated asking price in the aftermarket.
Where to Buy Graystudio Keyboards?
For the international market, Graystudio keyboards are exclusively available from the brand's website. Chinese residents can join Graystudio group buys from Taobao or ZFrontier.
Alternatively, keyboard enthusiasts can buy Graystudio products from the aftermarket. Just be wanted that the prices are going to be high. Interested buyers who want the latest news on Graystudio group buys can join their Official Discord Server.
Stephen is the head content creator of Keyboardsexpert. His mechanical keyboard journey began in 2014 when he got his Razer Blackwidow. Since then, he has been fascinated with all things mechanical keyboard-related. He later discovered the custom keyboard hobby and fell in love with the vast customization options. He is currently searching for his endgame and is very excited to share his journey and educate other keyboard enthusiasts.