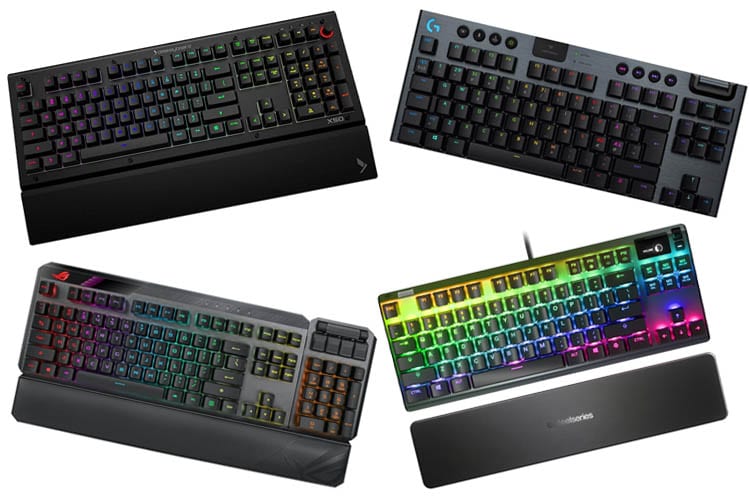 Most gamers start with a full-sized membrane keyboard for gaming. This form factor has been the standard for most gamers, but TKL ("Tenkeyless") keyboards are also gaining traction in the gaming industry. Is there a good reason for this trend of switching to a TKL mechanical keyboard?
TKL ("Tenkeyless") keyboards provide extra desk space by eliminating the Numpad. Still, the TKL form factor equips you with all the keys of a full-sized keyboard. The TKL keyboard size is practical when gaming using both your mouse and keyboard since there is a shorter travel distance between these two peripherals.
If you're interested but apprehensive about switching to a TKL keyboard for gaming, then worry not. In this article, we will be discussing the differences in using a TKL keyboard for gaming as opposed to a full-sized keyboard, and we'll also be making some recommendations for TKL keyboards that are worth your time.
What is a TKL Keyboard?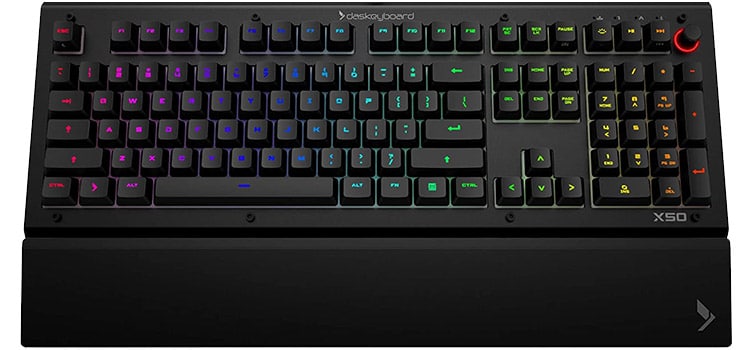 TKL keyboards are a more compact version of your full-sized or 100% keyboard. The TKL acronym comes from its primary function: a "ten-key less" keyboard, which means that the 0-9 numeric pad or number pad is done away with and removed from this layout. This change offers a total of 87 keys (for the traditional layouts) to 92 keys (for the non-traditional layouts) in your keyboard.
Perks of Using a TKL Keyboard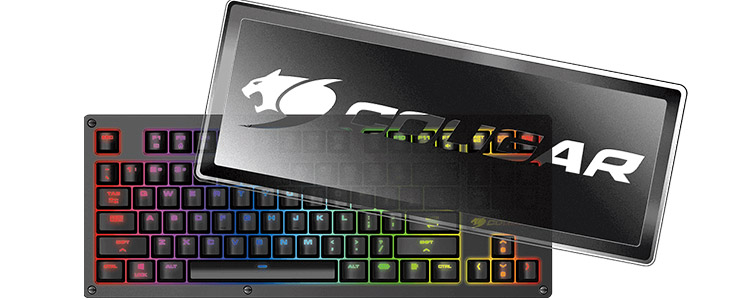 The most obvious perk of using a TKL keyboard is the increased desk space that allows for more mouse movement. Moreover, it provides a shorter distance for travel in between your gaming keyboard and your gaming mouse.
Users of the TKL keyboard also report a more comfortable gaming experience, especially for gamers who tilt their keyboard for easier actuation. Furthermore, using a TKL keyboard can also be more ergonomic; using a TKL keyboard requires less arm and wrist movement, which allows for less strain in these parts, especially after long hours of gaming.
The TKL keyboard is also more travel-friendly than full-sized keyboards. They can be helpful for gamers who travel a lot or stream in different places but are used to the layout of full-sized keyboards and want to have little to no learning curve between their switch from a full-sized keyboard to a new and more compact layout.
Using a TKL Keyboard for Gaming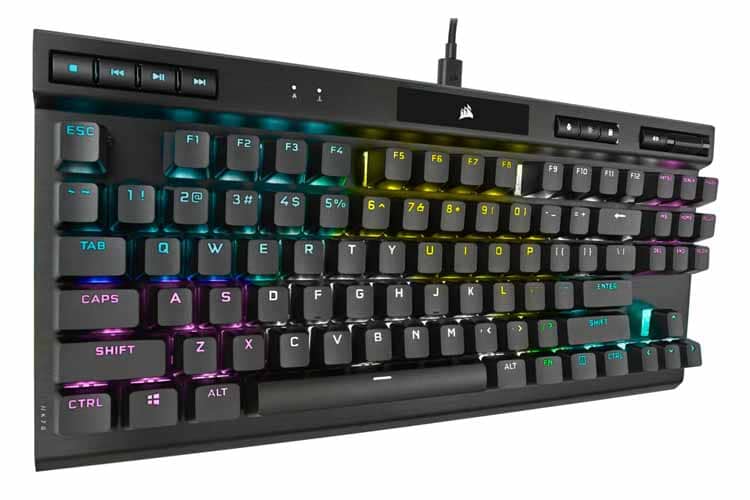 Using a TKL keyboard for gaming is enough for most games, except for those that require the number pad as controls, like the first version of DOTA. In these cases, you may remap the keys or acquire a separate number pad.
For many gamers who have made the switch, the TKL delivers a more comfortable gaming experience. TKL keyboards can be especially advantageous for games that need mouse precision and accuracy, like Counter-Strike: Global Offensive (CSGO) and Fortnite.
TKL Keyboards in MOBA
View this post on Instagram
MOBA (Multiplayer Online Battle Arena) games, like League of Legends (LoL), Heroes of the Storm, and Guardians of Middle-Earth, typically use the alphanumeric keys such as Q, W, E, R, D, and F, and/or the numbers 1 through 6. Depending on the character you play and their moves or skillsets, some other special keys are also used. You can remap these keys within the game settings or your keyboard's software.
TKL Keyboards in Shooting Games
View this post on Instagram
Shooting games are action games that emphasize defeating other players through weaponry. Some famous examples of shooting games include Valorant, Overwatch, and Apex Legends. 
These games commonly use W, A, S, D keys or the arrow cluster to move, while attacking is placed on different keys or the mouse, depending on the game's controls. Users may remap these control keys within the game settings or your keyboard's compatible software like MOBA games.
TKL Keyboards in MMORPGs & RPGs 
Out of all the game genres, MMORPG (Massively Multiplayer Online RPGs) and RPGs (Role Playing Games) use the most keys on your keyboard. Some famous examples of these games include Dark Souls and Fallout for RPGs and DC Universe and Guild Wars for MMORPGs.
Like shooting games, they use either W, A, S, D or the arrow cluster to move. These games typically use the number keys (the number 1 until the equals sign) and the function keys for menus and attacks. Other alpha keys (I, M, J, and Q) are commonly used.
TKL Keyboards in Other Video Game Genres
Other game genres such as simulation and racing games typically use the same keys as aforementioned (like the arrow cluster and some alpha keys). Going to the game's menus or settings often uses the alt and control keys.
Using a TKL Keyboard for Gaming vs. a Full-sized Keyboard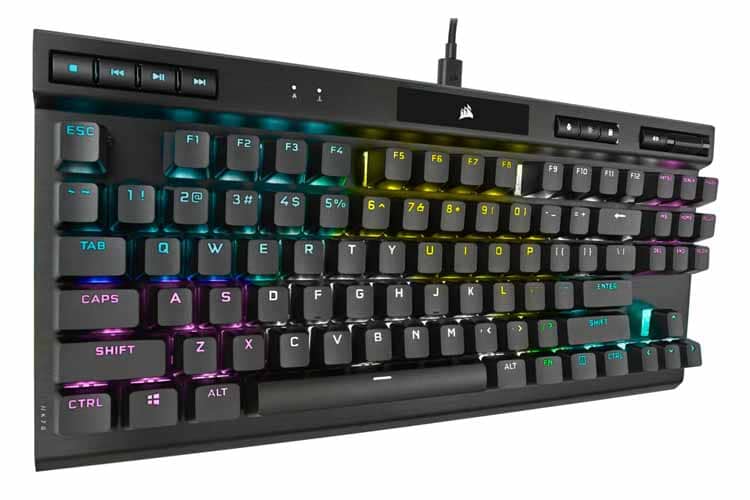 Given the discussion above, it is evident that TKL keyboards are more than sufficient for gaming. However, older games (such as the first version of DoTA and Final Fantasy VII) might use the Numpad as their primary controls. You can remedy this by remapping these control keys to other alphanumeric keys.
While some gamers do like the feel of a full-sized keyboard, a TKL keyboard is sufficient for gaming (even in competitive settings), especially if you don't use the number pad all that often. 
Remedy to the TKL Keyboard's Lack of a Physical Numpad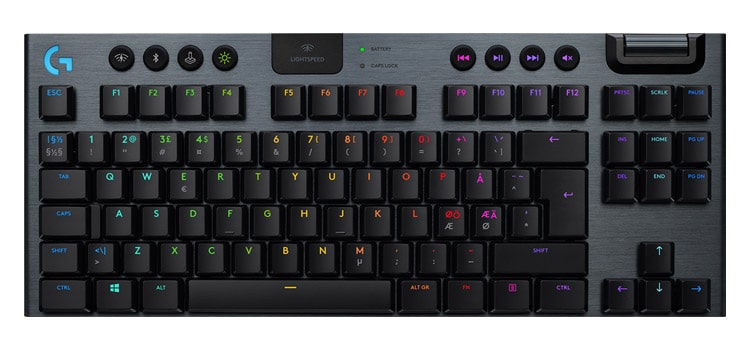 If you're still apprehensive about getting a TKL form factor keyboard but want all of its perks, you can opt to buy a separate and dedicated Numpad. Another option is to go for modular keyboards, which give you the option of both a full-sized and TKL keyboard in one setup.
Modular Keyboards
ROG Claymore Keyboard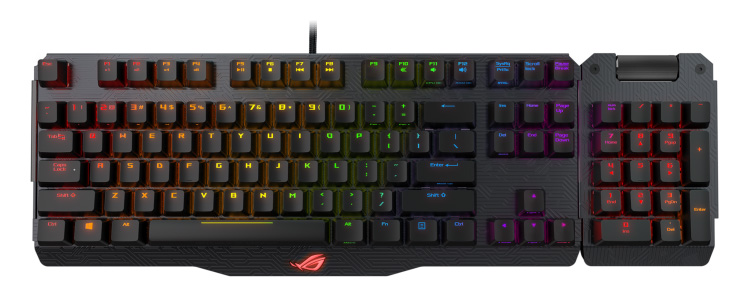 The ROG Claymore keyboard is the first mechanical keyboard to offer a detachable numeric pad. This keyboard's keys are fully programmable, with a macro recording option available. Moreover, this board boasts of its anti-ghosting with N-key rollover (NKRO) technology, making it an excellent choice for gamers worldwide who want the portability of the TKL layout and the tremendous data-entry efficiency of the numeric pad.
ROG Claymore II Keyboard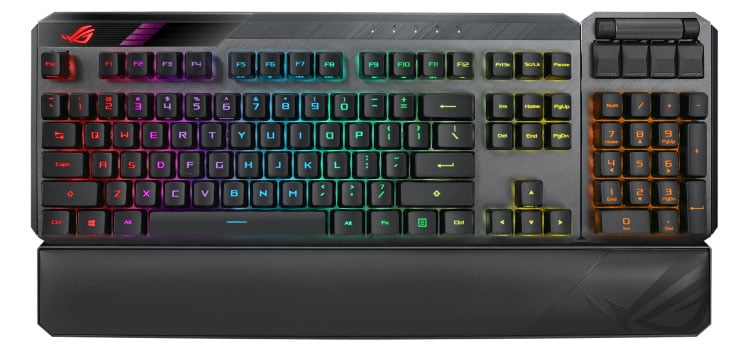 The ROG Claymore II is true to its name: it's a significantly upgraded version of the OG ROG Claymore keyboard. The ROG Claymore II's number pad can be attached to either side of the keyboard. The board also has a detachable wrist rest for a comfortable gaming experience. Furthermore, it provides a wireless option with an ultrafast 1 ms response for a no-lag wireless setup.
Everest Max Keyboard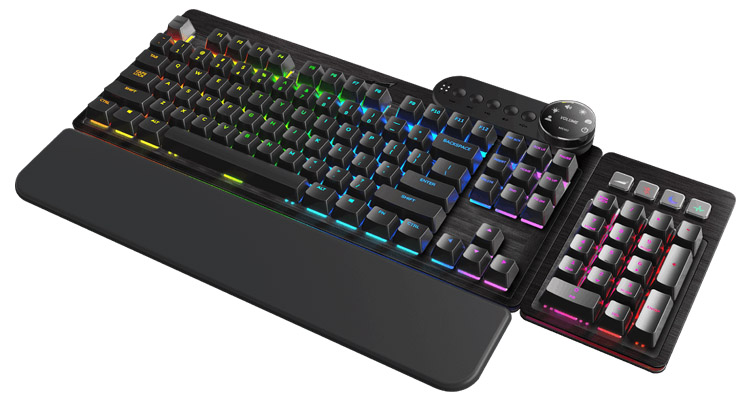 The Everest Max Modular Keyboard boasts extreme customizability since it has all you may need in a keyboard. These come in complete and detachable parts. The number pad can be attached to either the left or right side of its main TKL-layout body. This keyboard also includes an additional media dock for easy controls while streaming. And, for extra comfort alongside portability, the board has a magnetic wrist rest that you can detach when traveling.
TKL Keyboards Recommended for Gaming
Logitech G Pro X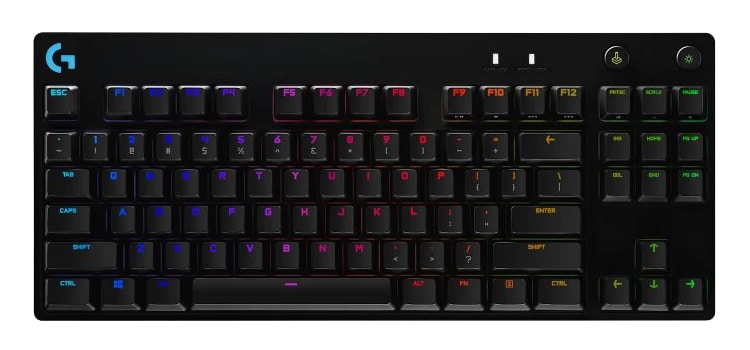 The Logitech G Pro X is built for your gaming needs. This board is known for its tournament-proven pro-inspired TKL design for professional gamers. The keyboard is built to withstand even the most competitive games with its quick response rate of 1 ms. Logitech also provides a 2-year warranty for users of this board. 
Razer Huntsman V2 TKL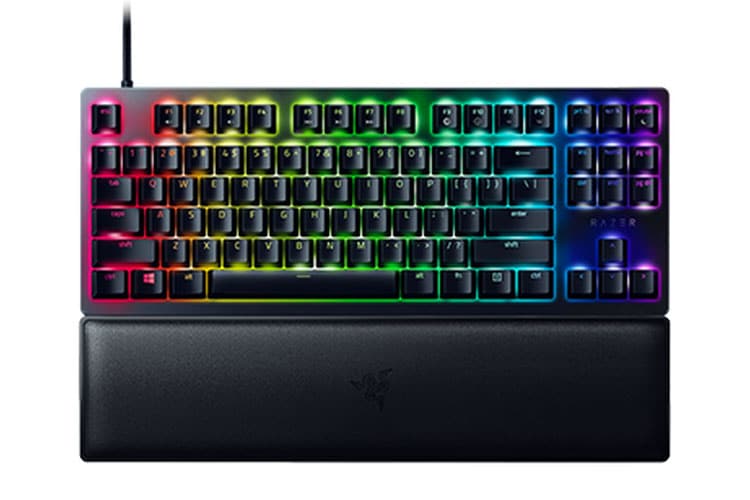 The Razer Huntsman V2 TKL boasts of its use of Razer™ optical switches. These switches are faster, lighter, and more durable than your standard mechanical switch. The Razer brand is also known in the E-Sports world with many professionals such as The International 3 Championship Winner, Loda, and Two Time North America LCS Champion, Sneaky. Like Logitech, Razer also offers a 2-year warranty for this keyboard's users.
SteelSeries Apex Pro TKL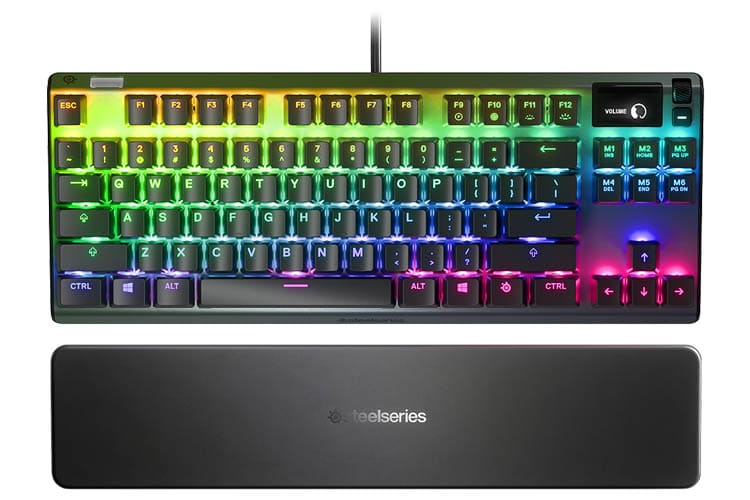 When it comes to the best-of-the-best TKL lists, the SteelSeries Apex Pro TKL would always be at the number one spot. The SteelSeries Apex Pro TKL is dubbed the world's best-selling TKL keyboard. Rightfully so, this keyboard is the first of its kind to offer a customizable per-key sensitivity or actuation force. 
Verdict
A TKL or "Tenkeyless" keyboard is an excellent size for gamers who don't use the numeric pad and want to save up on desk space without suffering from the learning curve of more compact form factors.
We recommend going for a TKL keyboard over other form factors if you don't use the numeric pad for gaming and frequently use your mouse and keyboard simultaneously. The TKL form factor is highly recommended for gamers who use a compact gaming laptop, which doesn't provide the special navigation key cluster.