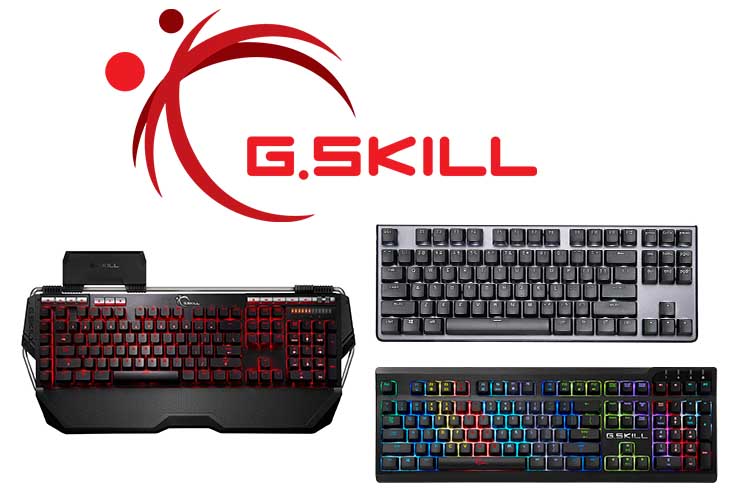 It isn't uncommon for big brands that traditionally focus on one type of hardware to expand their offerings. Brands such as Asus ROG and MSI Gaming, which typically offer products such as motherboards, GPUs, and laptops, have expanded their lineup to included gaming mice and keyboards. Given the success of these brands, other hardware manufacturers, including G.Skill, are also joining the fray.
G.SKILL is a Taiwanese hardware manufacturer best known for producing high-end PC Gaming products. They are particularly known for creating industry-leading RAM. Given the success of their PC-related hardware, the brand has decided to venture into creating PC Gaming peripherals such as gaming mice and keyboards. 
Seeing a brand such as G.Skill in the gaming peripheral market is always a good thing. It gives consumers more options in terms of brands and assures that consumers will be getting good aftersales support from the brand. However, the success of these kinds of brands in the peripheral market has been a mixed bag.
Some big-name brands offer generic peripherals that aren't competitive with dedicated peripheral brands such as Logitech G and Razer. So the question is, does G.Skill make competitive products that are worth their asking price?
We will be answering all of those questions in this article. We will be taking a deep dive into the G.Skill brand by checking out several aspects such as their history, reputation. and product lineup. And by the end of our brand review, consumers should be able to identify if G.Skill's offerings are the right tools for the job. 
G.SKILL Brand History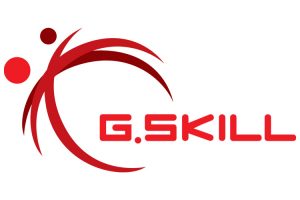 Rise To Fame and Mainstream Success
G-SKILL was established in 1989 by a group of computer enthusiasts based in Taipei. However, it wasn't until 2003 when G.SKILL debuted as a maker of computer memory.
Despite the tough competition that the brand faced at the time, G.Skill was able to climb up through the ranks and become a household name. They became a hit locally in Taipei and later managed to capture the attention of global consumers. 
It was when G.SKILL successfully released its series of Double Data Rate (DDR) Synchronous Dynamic Random-Access Memory that the brand became unstoppable in the RAM market. However, G.Skill didn't stop here. They used their success in the RAM market to create other PC-related hardware. 
In 2015, G.SKILL entered the mechanical keyboard market and introduced the RIPJAWS KM780 RGB and KM780 MX. They immediately followed up their keyboards by releasing the RIPJAWS MX780 laser gaming mouse. 
Partnerships
Over the years, G.SKILL accumulated different partnerships that strengthened its reputation. Some of these brands include ASUS, SAMSUNG, Intel, MSI, ASRock, BIOSTAR, Elitegroup, EVGA, GIGABYTE, and SK Hynix. 
G.Skill has also dipped its toes in the Esports market. They have sponsored several professional teams such as the South Korean Overwatch organization, CG Busan. Their Esports portfolio isn't as massive as some of their competitors, but it shows that they are willing to be competitive and follow all the current trends set out by competing computer hardware manufacturers.
G.SKILL Keyboard Lineup
G.Skill RIPJAWS KM780 
The G.Skill Ripjaws KM780 is one of the first keyboards that the brand has released. It has pretty much all the bells and whistles that you can think of. What sets apart the KM780 from its competitors is the number of buttons that it has.
It has all the macro and media keys that you will ever need. And in a lot of ways, it is very similar to the older keyboards that Logitech Gaming previously manufactured. Of course, it comes at the cost of being incredibly bulky. However, the KM780 is more than happy to compromise its form factor for the features that it offers.
Aside from that, the JM780 pretty much offers standard gaming mechanical keyboard features. It has a solid build quality with a military-grade brushed aluminum top plate, fully programmable keys, RGB or solid red backlight, and various Cherry MX mechanical switch options (brown, red, and blue). 
In addition, the KM780 has won an iF Design Award in 2016. Overall, the G.Skill Ripjaws KM780 is for demanding gamers who need a solid keyboard that can provide as much functionality as possible. 
G.Skill RIPJAWS KM780 Highlights
Fully programmable keys and per-key RGB backlighting

Extra gaming keycaps and keycap case

On-board profile setting

Full N-key rollover and 100% anti-ghosting

Dedicated macro-control and mode selection keys
G.Skill RIPJAWS KM560 and KM570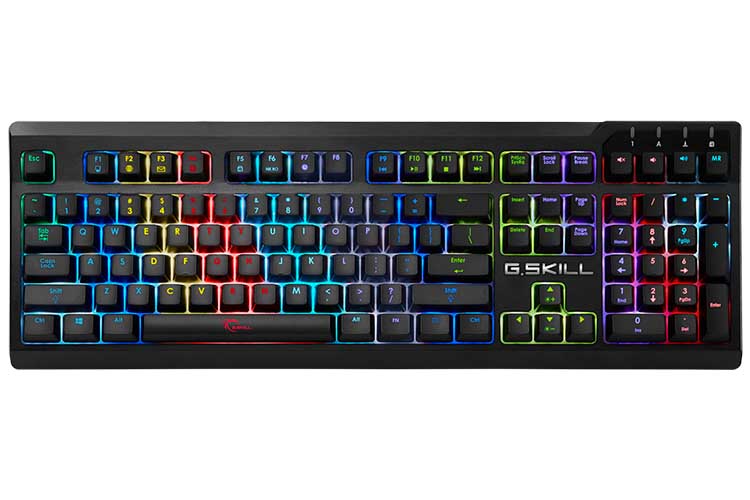 The G.Skill Ripjaws KM560 and KM570 are simpler and more toned-down versions of the KM780. They still have the solid build quality and Cherry MX switches featured on the KM780. However, they have ditched the extra keys to achieve a more compact design and cleaner look.
The main difference between the JM560 and KM570 is that the KM560 features a TKL design. This eliminates the Numpad and creates more room for mouse movement. Aside from their size, the feature set of these two keyboards is very similar.
One significant addition to the KM560 and KM570 is the option of having Cherry MX Speed Silver switches. Of course, users can also opt for the traditional Cherry MX Blue, Brown, and Red switches. Overall, the KM560 and KM570 cuts down on some potentially unnecessary features to create a more compact keyboard that doesn't sacrifice functionality.
G.Skill RIPJAWS KM560 and KM570 Highlights
TKL and Full-Sized Layout

Onboard memory

Per-key lighting customization

Full N-key rollover and 100% anti-ghosting

Dedicated volume control

Quick function hotkeys
G-Skill KM360
The G.Skill KM360 is the company's take on a modern and minimalistic keyboard. Unlike the KM780 and KM560/570, the KM360 has a completely different design. It ditches all the aggressive gamer aesthetics and design elements of those keyboards and trades them for a cleaner look that would appeal to any kind of consumer.
Unlike G.Skill's other keyboards, the KM360 is only available in a TKL form factor. It also features a detachable USB Type-C cable, which makes it more portable than the company's other keyboards.
In addition, the KM360 does not feature RGB lighting. Instead, it has a single color white LED backlight that further adds to its professional look.
Of course, the KM360 still has all the signature features found on the other G.Skill keyboards. It has an aluminum top frame which ensures its durability. It is also equipped with Cherry MX switches which are known to be extremely reliable.
However, consumers should take note that this keyboard only comes with the Cherry MX red switch. Overall, the KM360 is a perfect keyboard for those who dislike the aggressive gamer aesthetics of most gaming keyboards in the market but still wish to have all the benefits of a gaming keyboard.
KM360 keyboard Highlights
Detachable USB Type-C cable

Full N-key rollover

Aluminum top frame

ABS double injection keycaps

Adjustable backlight
Why Buy G.SKILL Keyboards?
There are plenty of things to love with G.Skill's offerings. They have a fully decked-out keyboard that has all the bells and whistles as well as more subtle keyboards for those who want a simpler-looking keyboard. In addition, G.Skill is one of the few brands that still rely on Cherry MX switches. And while they are older switches, they are still very reliable.
In addition. G.Skill's keyboards have been used by professional gamers. This ensures their reliability since they are being used in the most clutch situations.
And lastly, G.Skill provides a solid warranty and aftersales service. They are one of the few brands that offer a 2-year warranty for their keyboards. This ensures that your keyboard will last a long time and that you will have support from the manufacturer if anything goes wrong.
Why Should You Look for Alternatives?
Despite being one of the kings in the RAM market, G.Skill isn't very competitive in the mechanical gaming keyboard market. Their current offering is a bit outdated, especially when you consider that they are lacking a lot of the modern features found in newer keyboards. Not only are they far from delivering the custom keyboard experience, but they also miss the mark in delivering enthusiast-level features found in competing keyboards from the likes of Razer and Logitech G.
In addition, G.Skill does very little to separate its offerings from the rest of the market. They play it too safe in their designs, meaning their keyboards do not stand out too much. If you are someone who is looking for more modern enthusiast-grade features, then there are plenty of alternatives in their market.
Do Pros Use G.SKILL Keyboards?
Unlike other gaming peripherals companies, G.SKILL does not spend too much in sponsoring different Esport organizations. They have sponsored teams such as GC Busan in the past, but that team has since rebranded and disbanded. Nevertheless, G.Skill has proven that their keyboards are capable of holding up to the standards of professional gamers. 
Which G.SKILL Keyboard To Buy?
G.Skill's keyboard lineup is pretty simple. If you are someone looking for a fully decked-out gaming keyboard that has all the buttons you will ever need, then the G.Skill Ripjaws KM780 is a clear choice. But for those looking for a more minimalistic-looking keyboard with a TKL option, both the KM560/570 and the KM360 should serve you well. All of G.Skill's keyboards share the same mechanical switches, meaning the main deciding factor between these keyboards is the size and aesthetics.
Where to Buy G.SKILL Keyboards?
G.SKILL's keyboards are available in most online stores such as Amazon, They can also be purchased via G Skill's official distributors.  
G.SKILL Keyboard Warranty
G.SKILL offers a two-year warranty for their gaming keyboards. Check out G.SKILL's Official Website to learn more.

The KBE team is dedicated to sharing our knowledge and creating useful resources about computer keyboards. This article was written as a team collaboration, combining our knowledge and years of experience using, building and modding keyboards. Meet the team here.